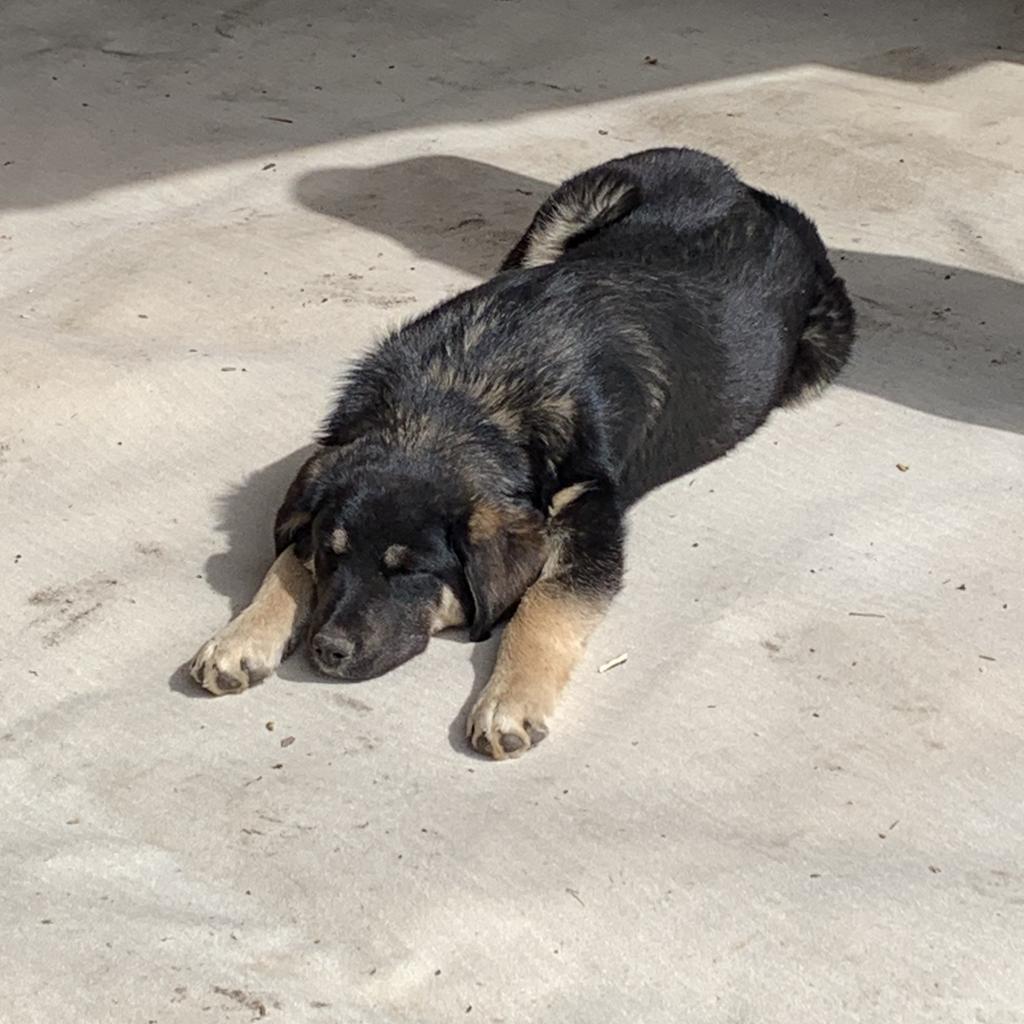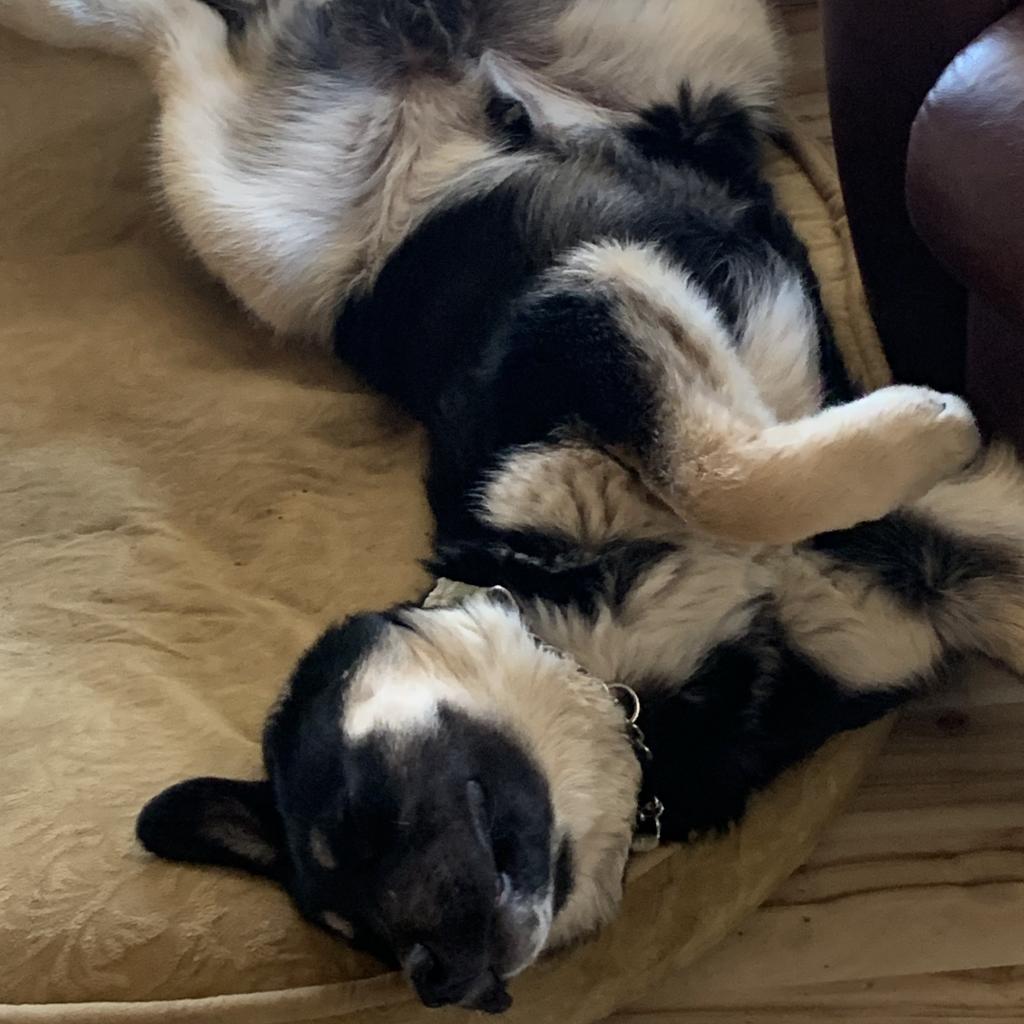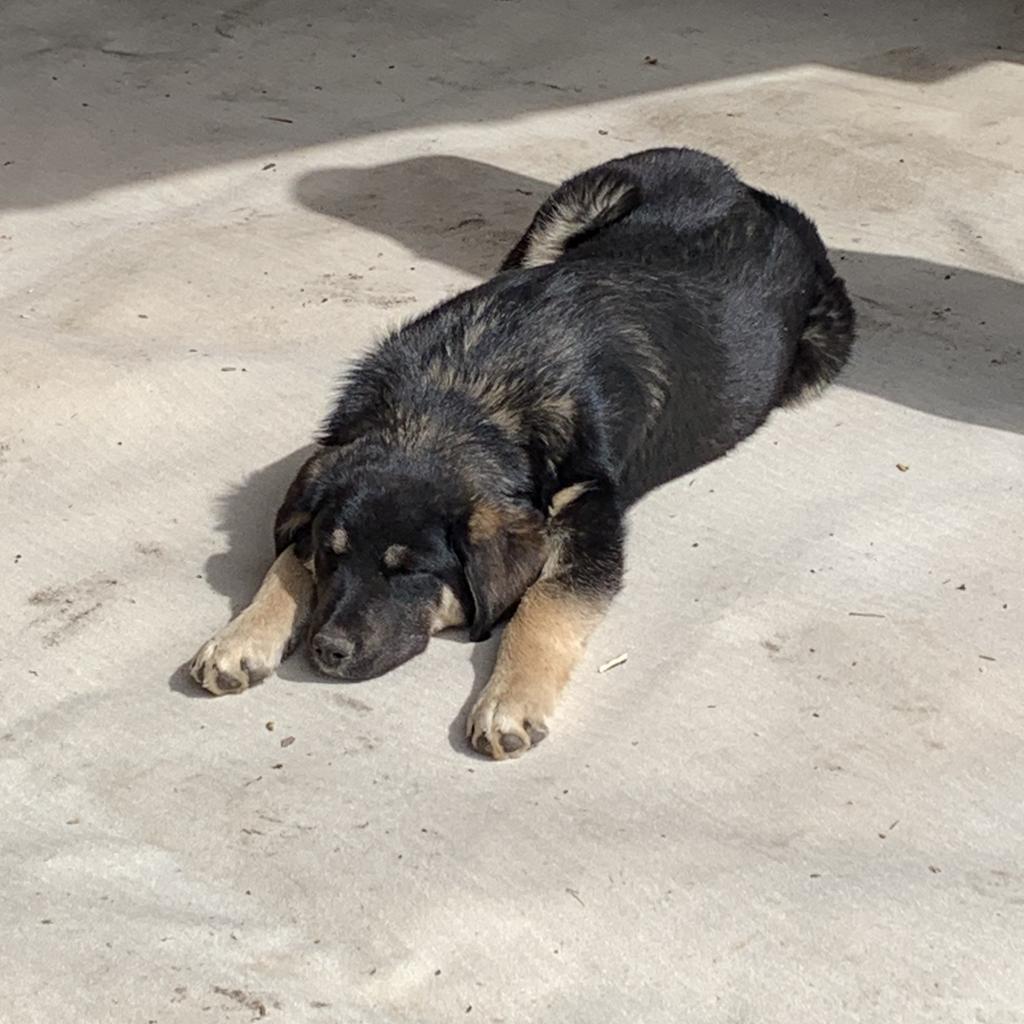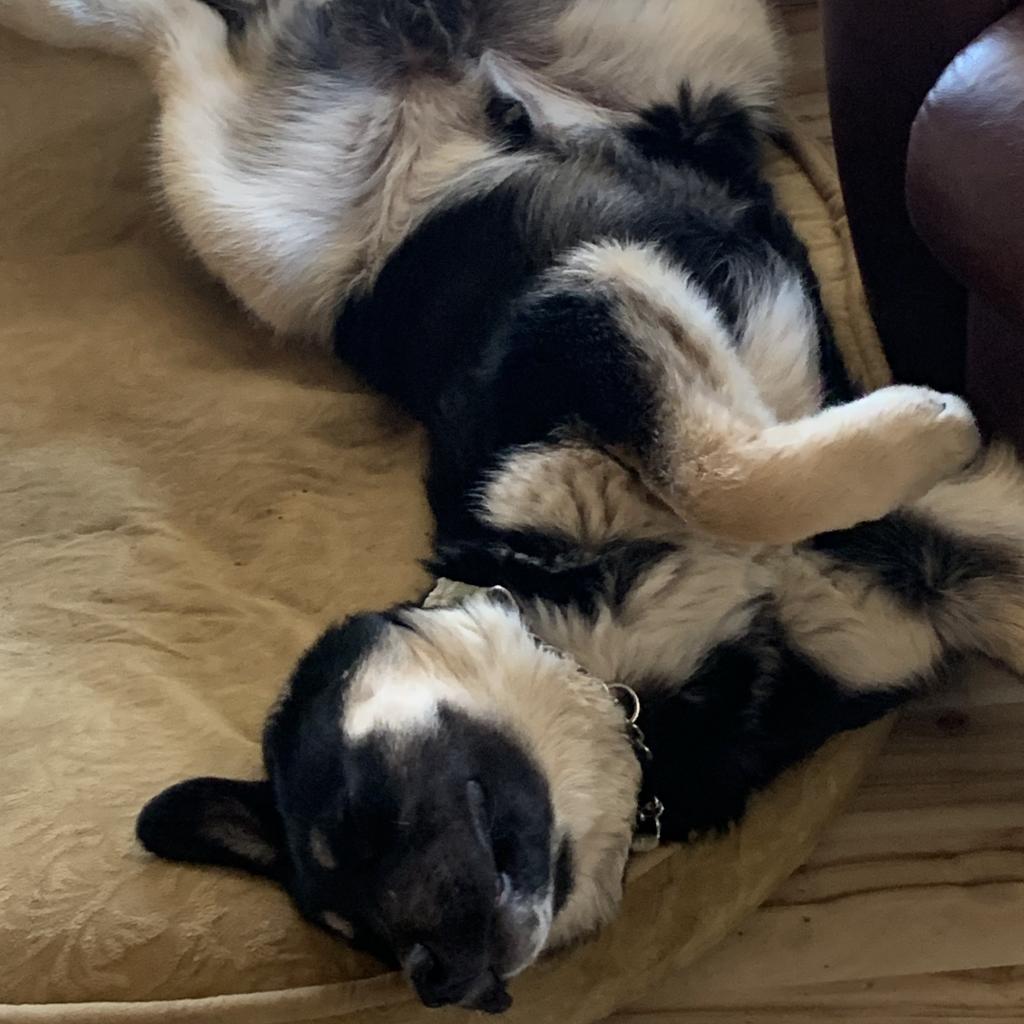 Hi, If you are looking for a lovable, gentle boy, I'm the guy for you. I love, love, love some good pets and I am happy everyone around me--2 leggers, 4 leggers, they are all awesome in my world. I love my humans and my home so much, that my foster mom says I have a perfect recall--I have no idea what that means but she tells the other people that she can whistle or call my name and it doesn't matter where I am, what fun I'm having or who I'm playing with, I will come immediately to her right away. I don't know why all dogs don't do that, she has these amazing things called treats and she always plays with me and cuddles with me....of course I'll drop everything and go see her as soon as she calls!! Some other great things about me is that I'm learning to only use the washroom outside (I'm 3 weeks without an accident; pretty good if I do say so myself). I always stay around the house and am super content to be outside as much as possible (I get hot fast so I don't really like to be in the house for too long). I sleep really well in my dog bed (okay, so sometimes I bully the other two legger out of the bed because I like it so much) but I really don't like the kennel (did you know that I'm an excellent soprano and can sing for hours if you keep me in a kennel!). I take my treats really nice and I can sit, no problem. My foster mom is working with me on lie down, and I'm getting that too. She has also taught me off. I'm not a fan of that command especially when my people just get home and I'm so incredibly excited to see them, but I'm told I'm a work in progress, so be patient with me, I'll get it! Now, not everyone is perfect, so I should tell you, I am a chewer (like a lot of puppies) and a bit of a hoarder....I can find bones, garbage, sticks, slippers, shoes, paper, clean clothes....did you know there are so many interesting things in this world, I just want to have the all with me. So,alas, my foster mom says it is a daily chore to clean up my messes. I give her lots of kisses and hang out with her when she's cleaning up, so it can't be that bad. And she did say I'm getting a little better....so there is hope for me. The other thing is that I love to eat...I'll eat my food, your food, the other animals food, stuff that isn't food but tastes yummy for me like cat litter, or garbage....I'm a big boy you know, and I probably grew up never knowing when I would get more food, so, well, I like food! If stuff is put away in containers I can't get into and I'm supervised when someone is cooking in the kitchen, I am a good boy and will lay down like I'm told and don't mind the sad eyes I give you, everything just smells so good. I'll still love you in the end! I promise. So, if you are looking for a big ball of cuddle and want to meet me, you know where to call! Hope to hear from you soon!



Available for adoption

Adopt Me!
Animal Type(s):
Dog
Gender:
Male
Color:
Black/Tan
Approx. date of birth:
October 29, 2022
Breed:
Mixed Breed
Weight:
50.3 lbs
I will grow up to be:
I will grow up to be an unknown size
* Sizing is approximate as these are mixed breed dogs
Intake date:
March 27, 2023
Please note: If other cats/dogs in your home are not spayed/neutered, we may deny your application. SCARS exists due to lack of spaying/neutering and it is our goal to end this cycle. If there is a documented medical reason for your animal to not be spayed/neutered, we will work with you.