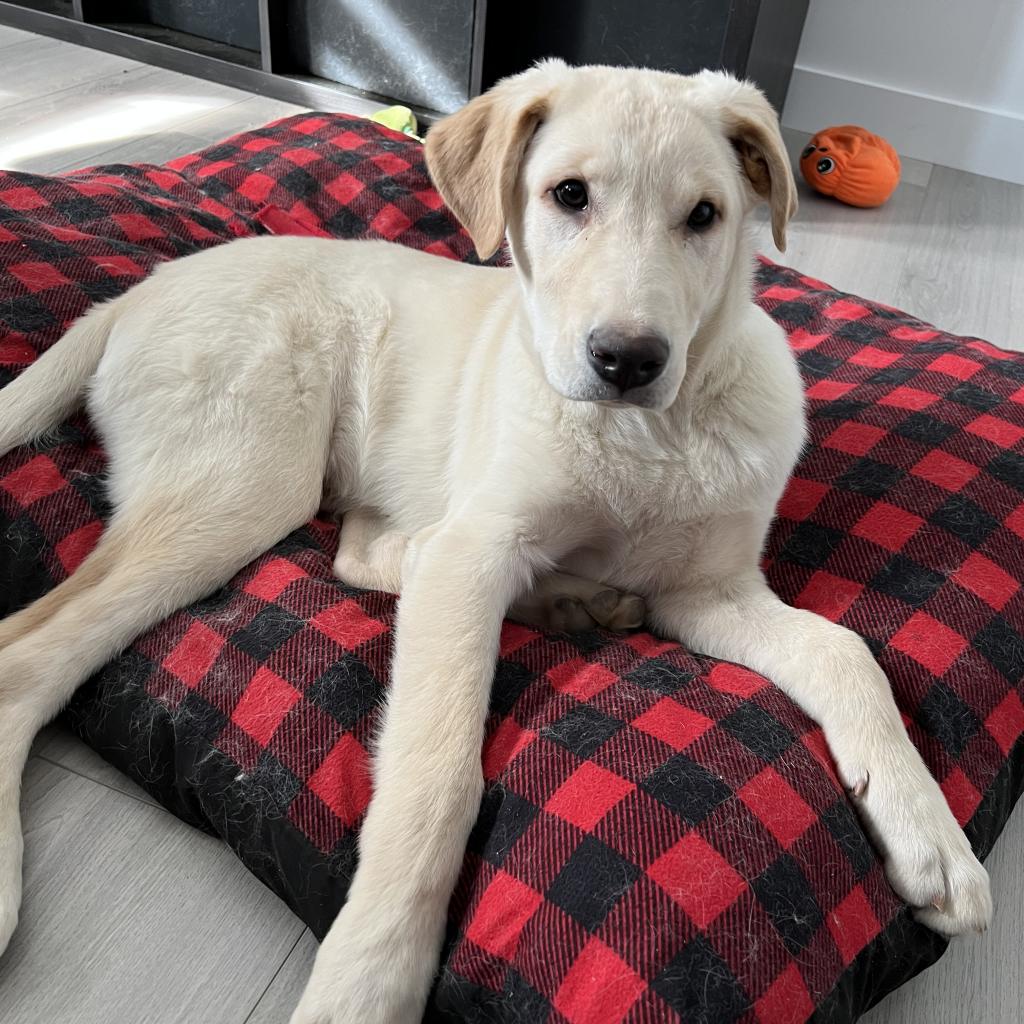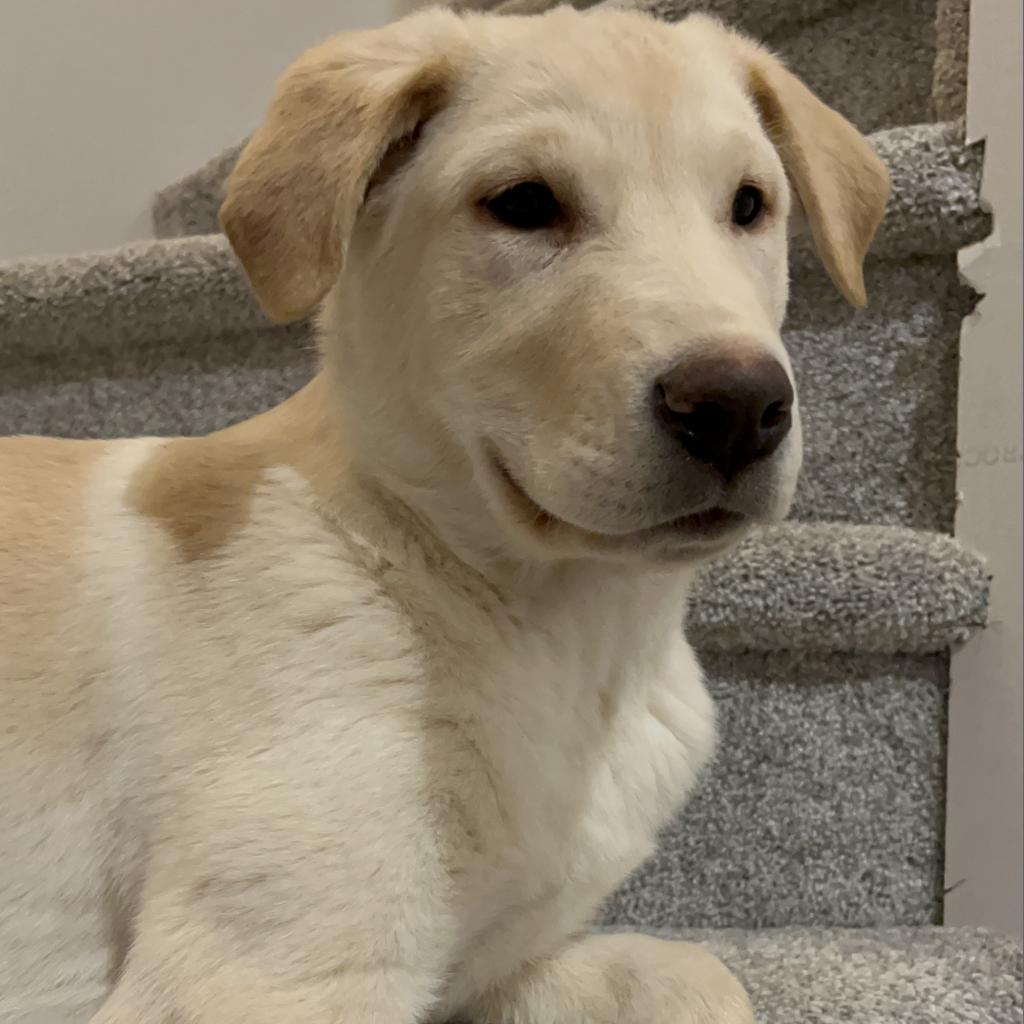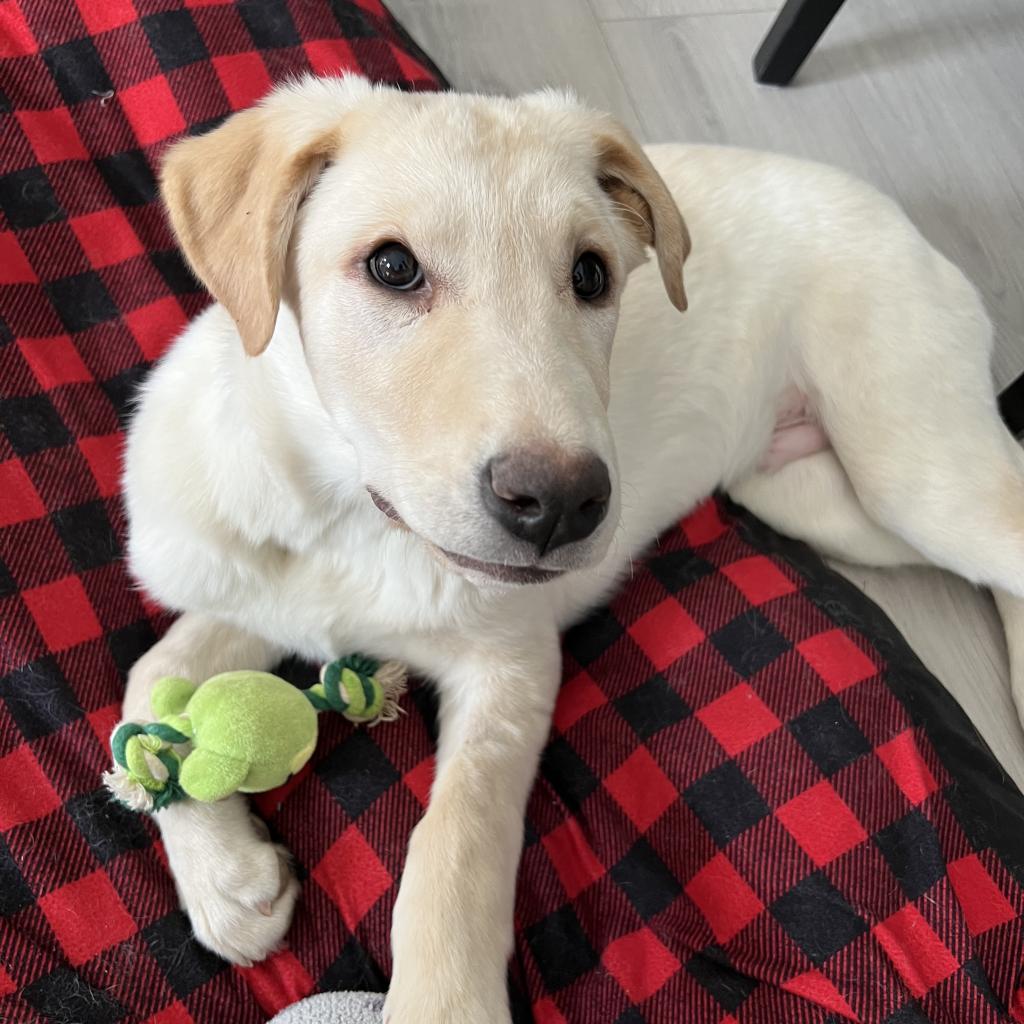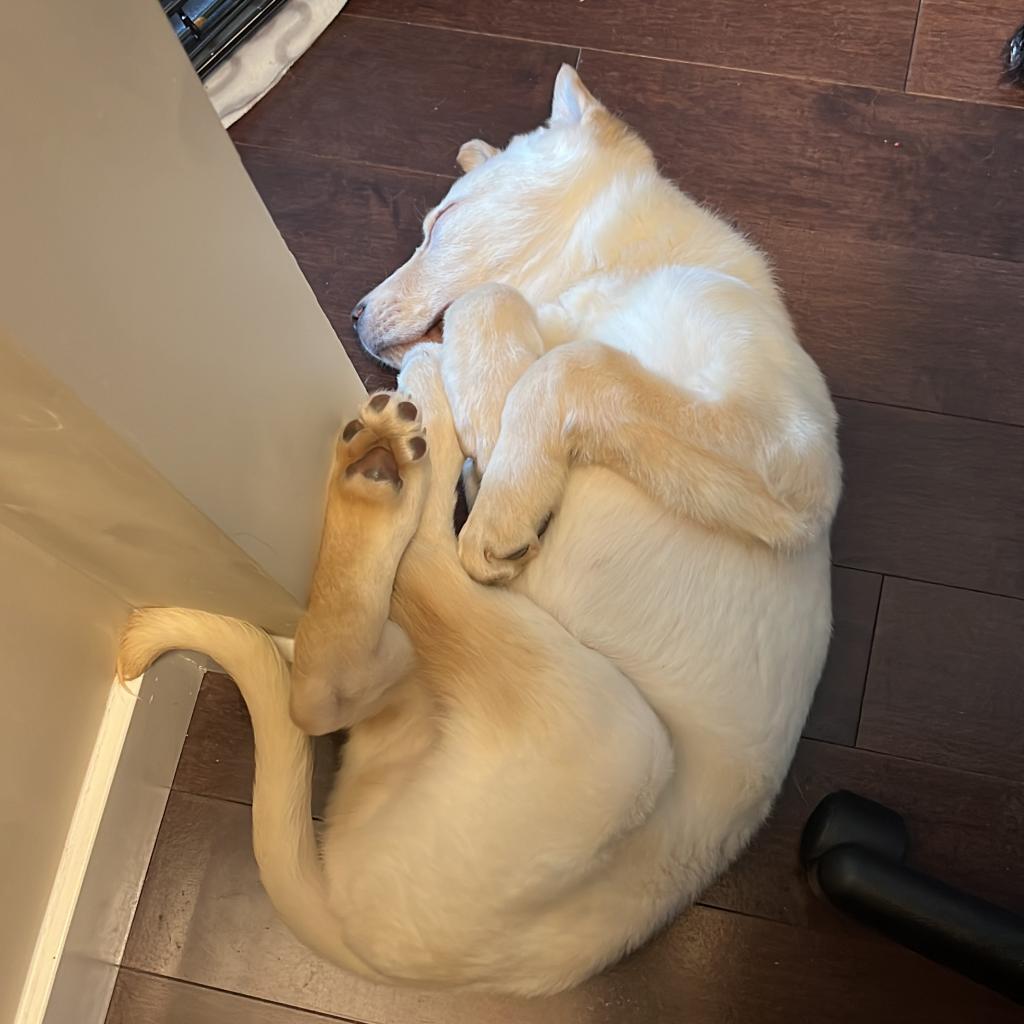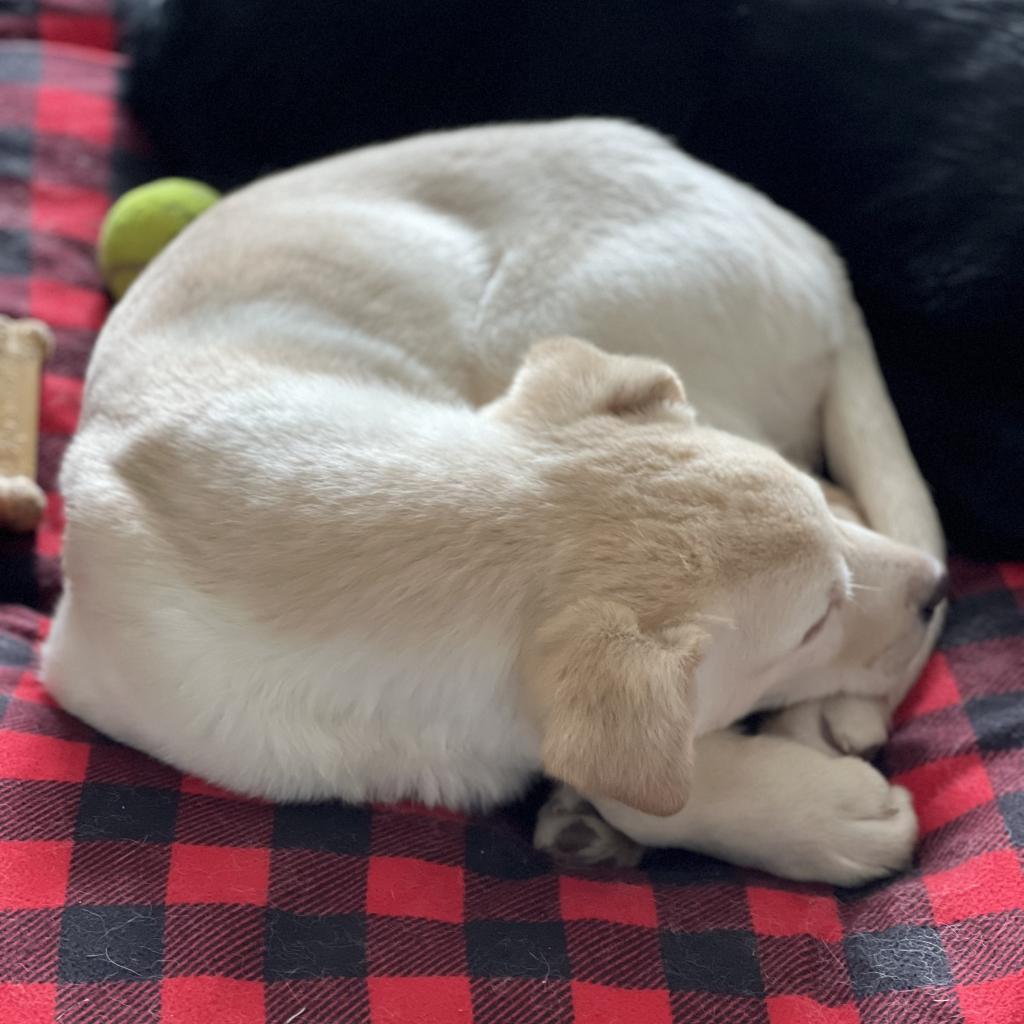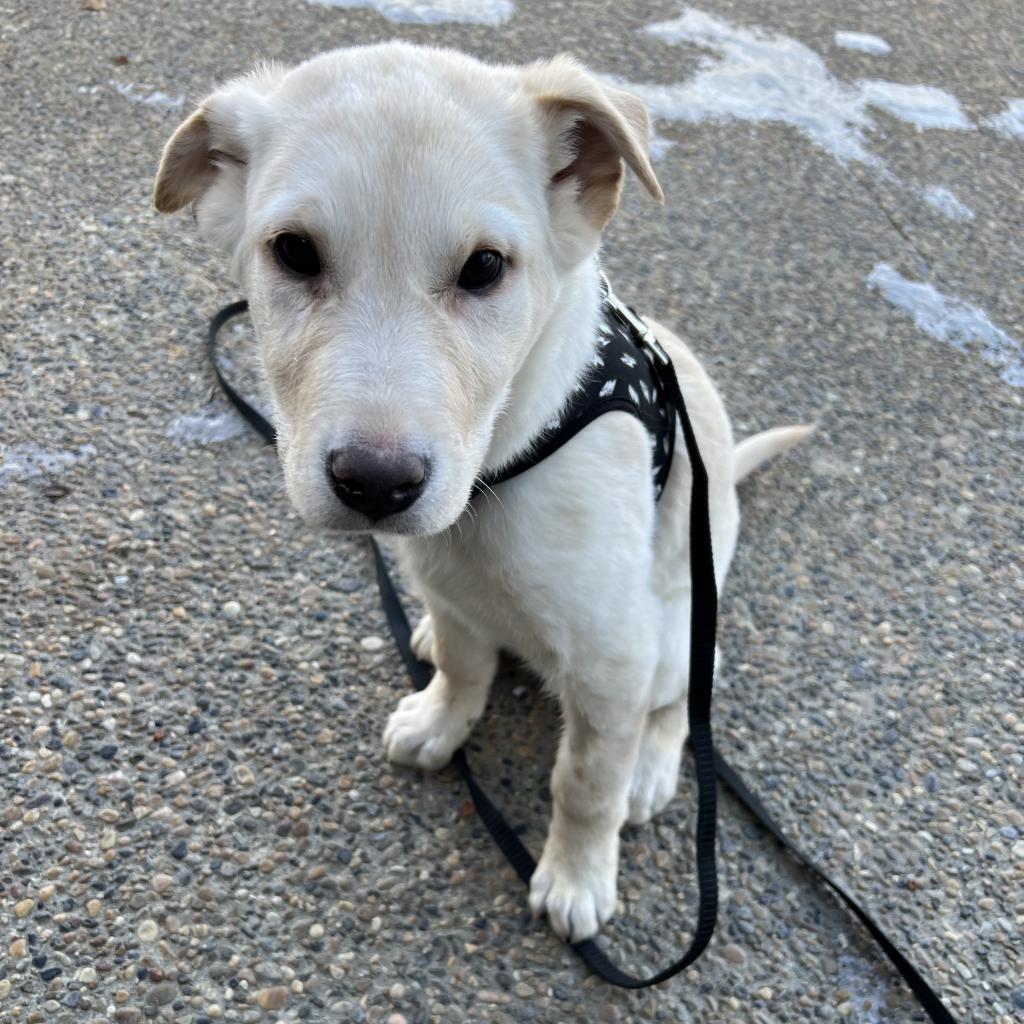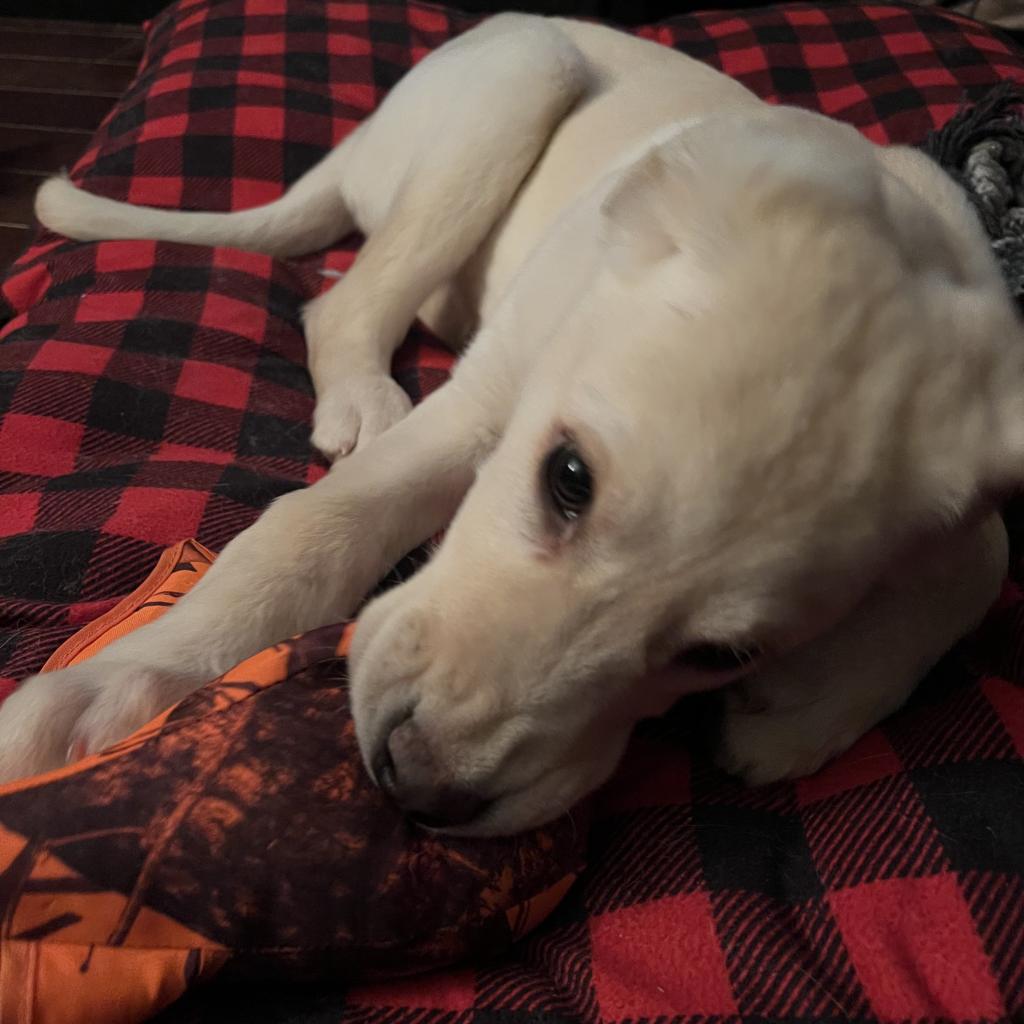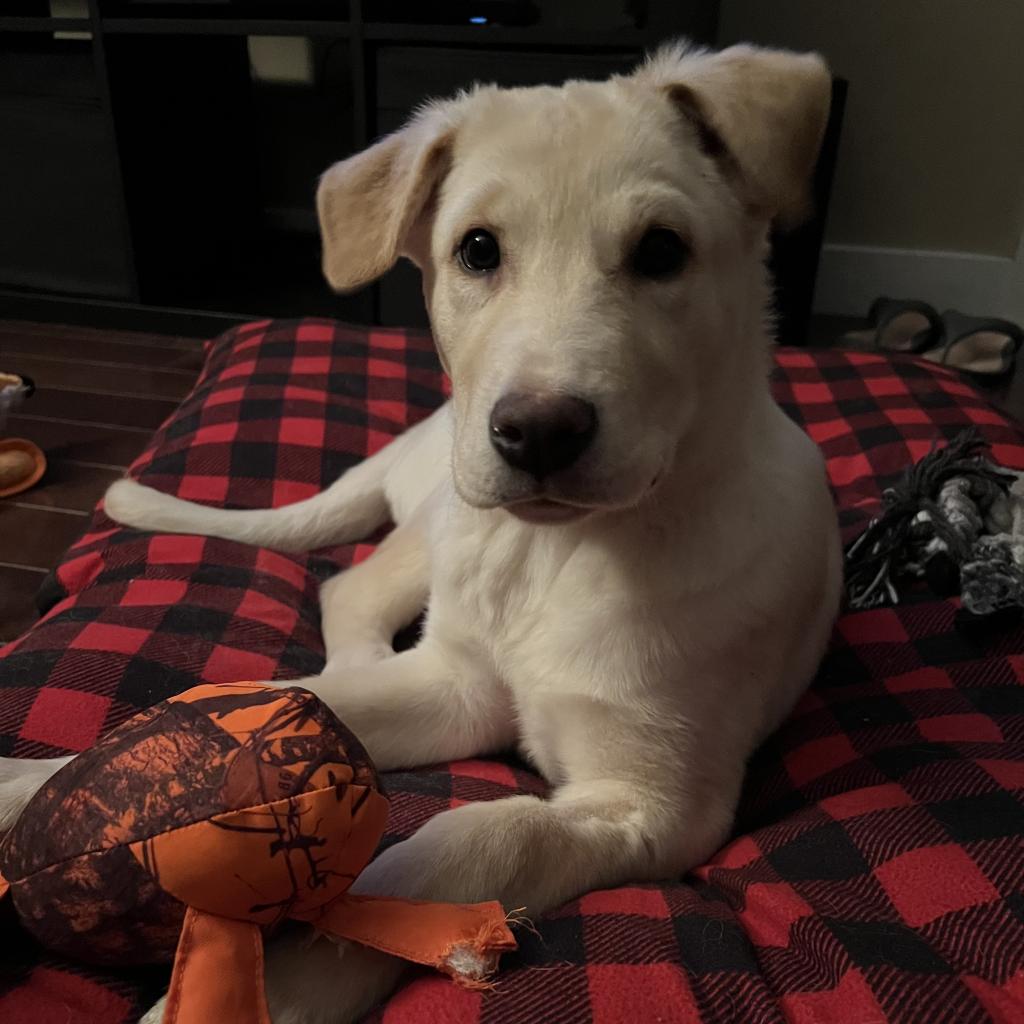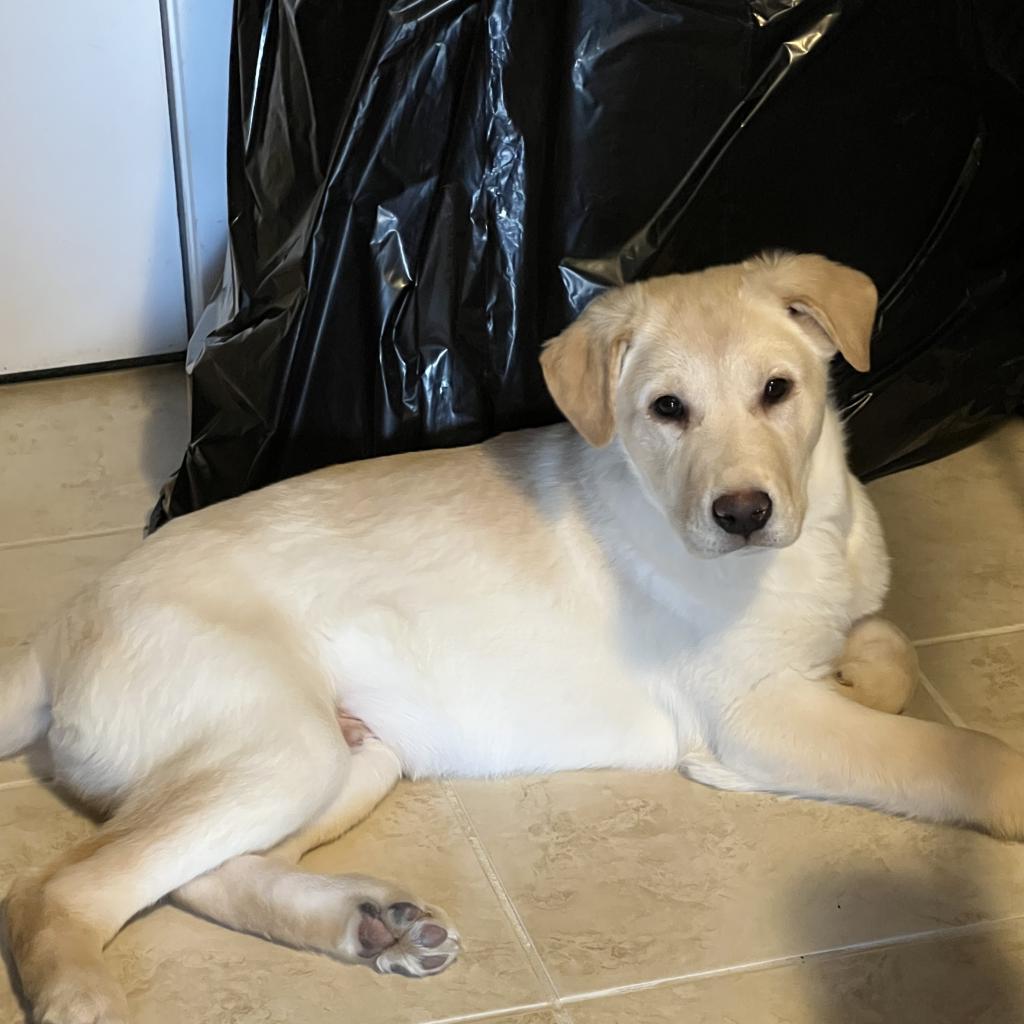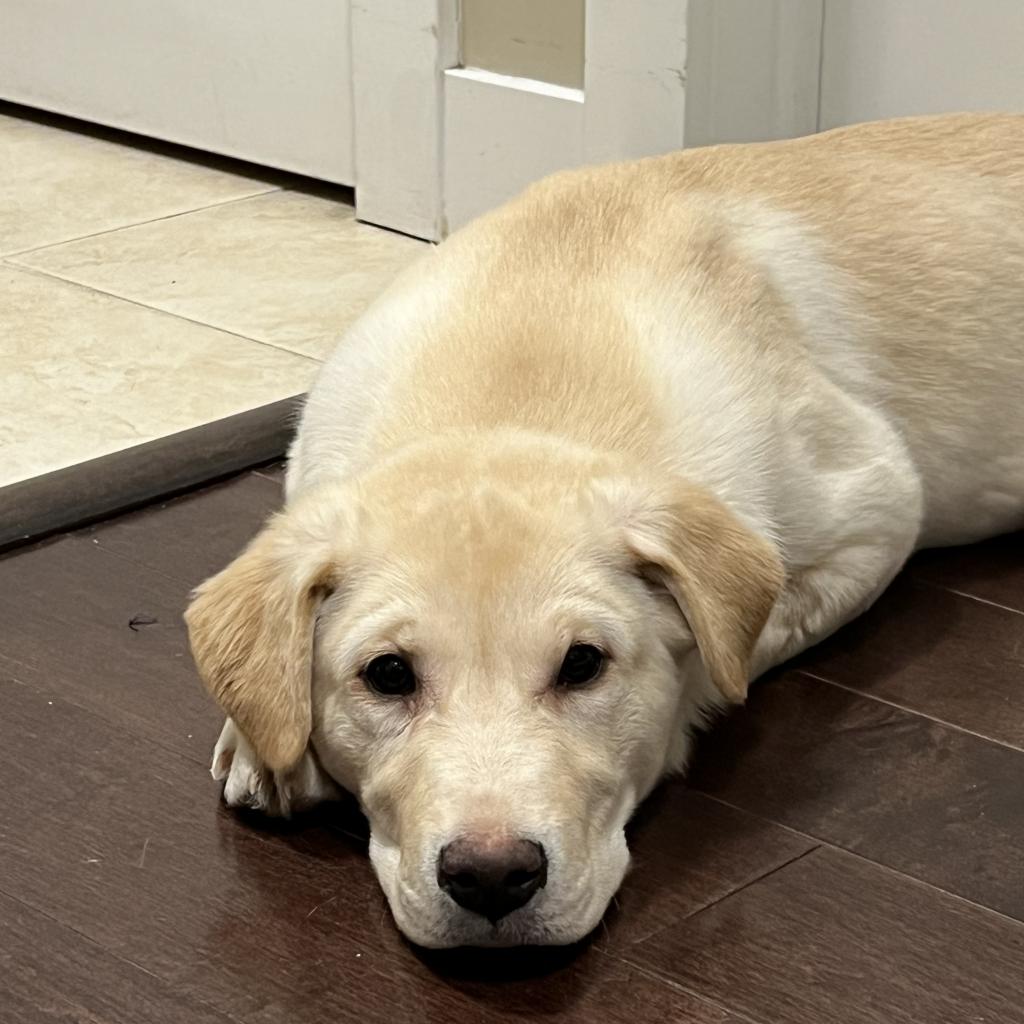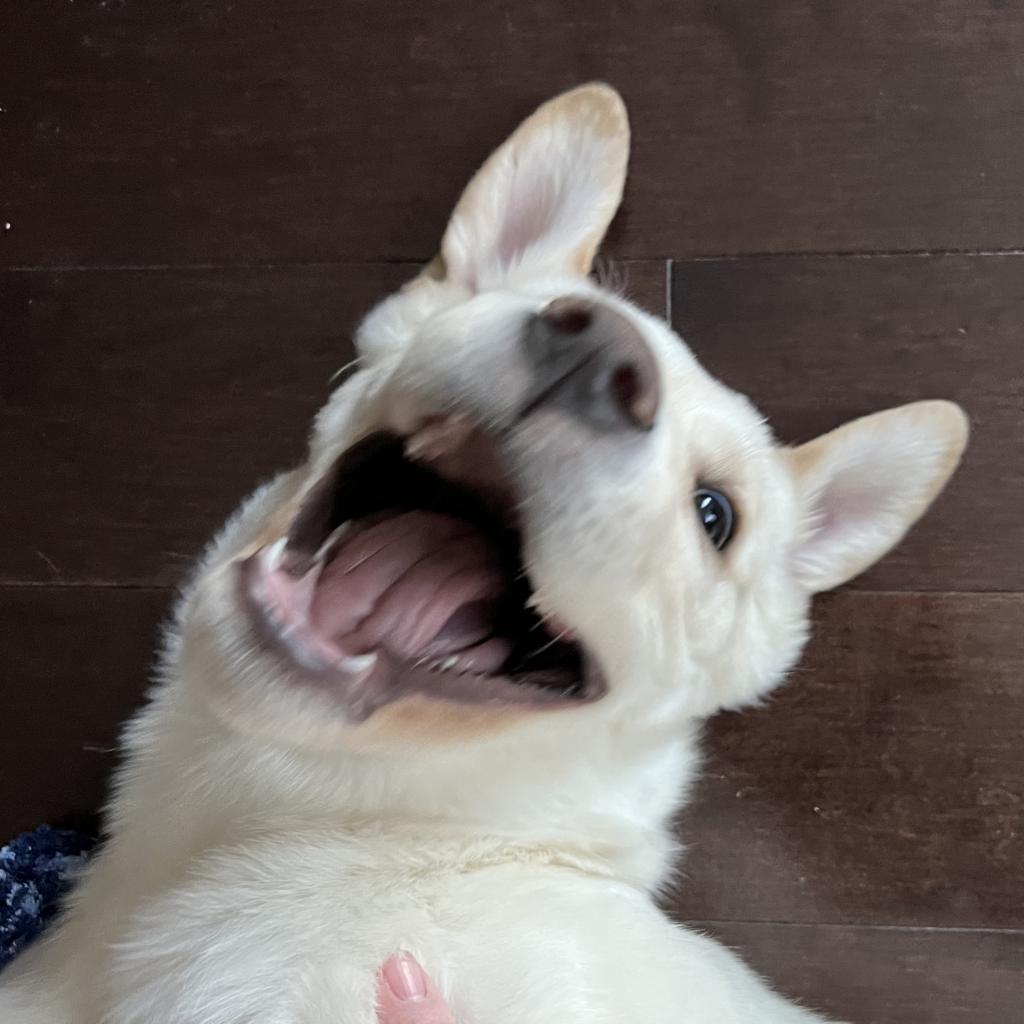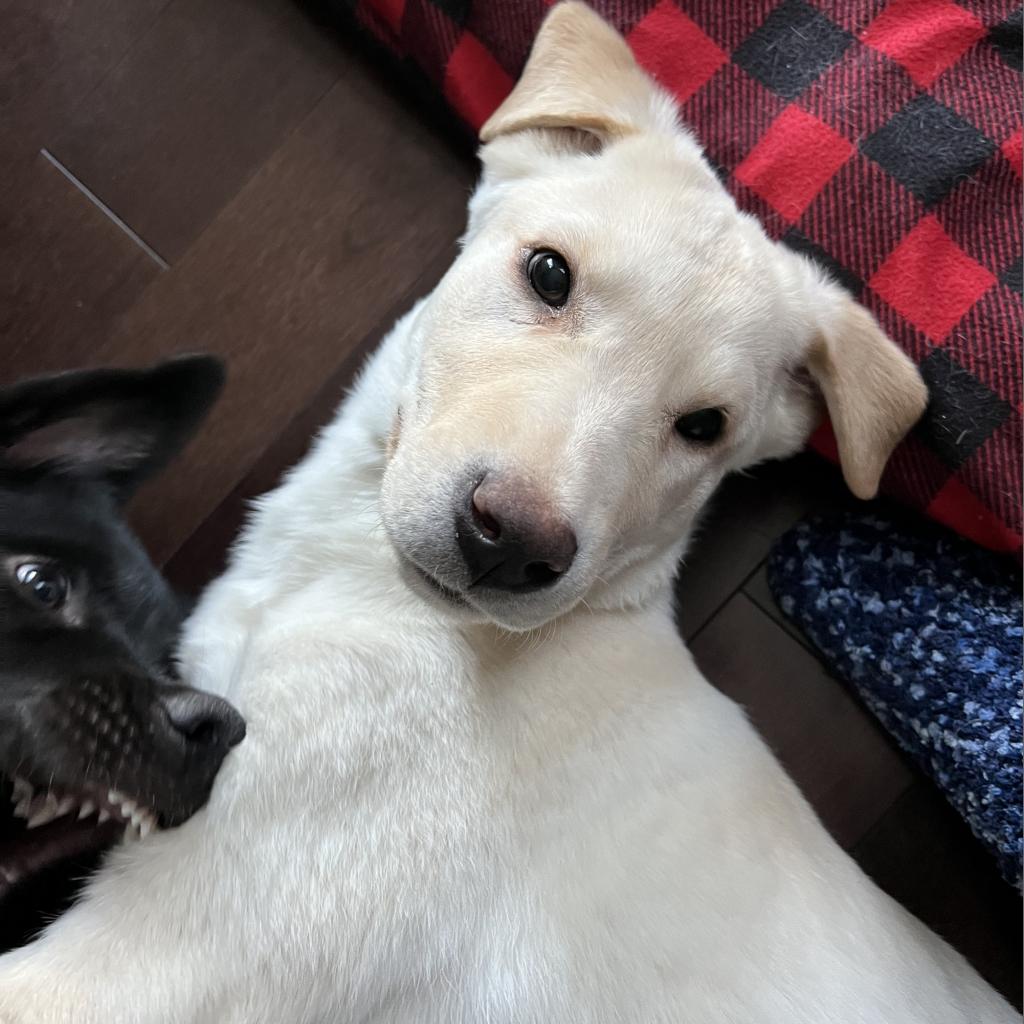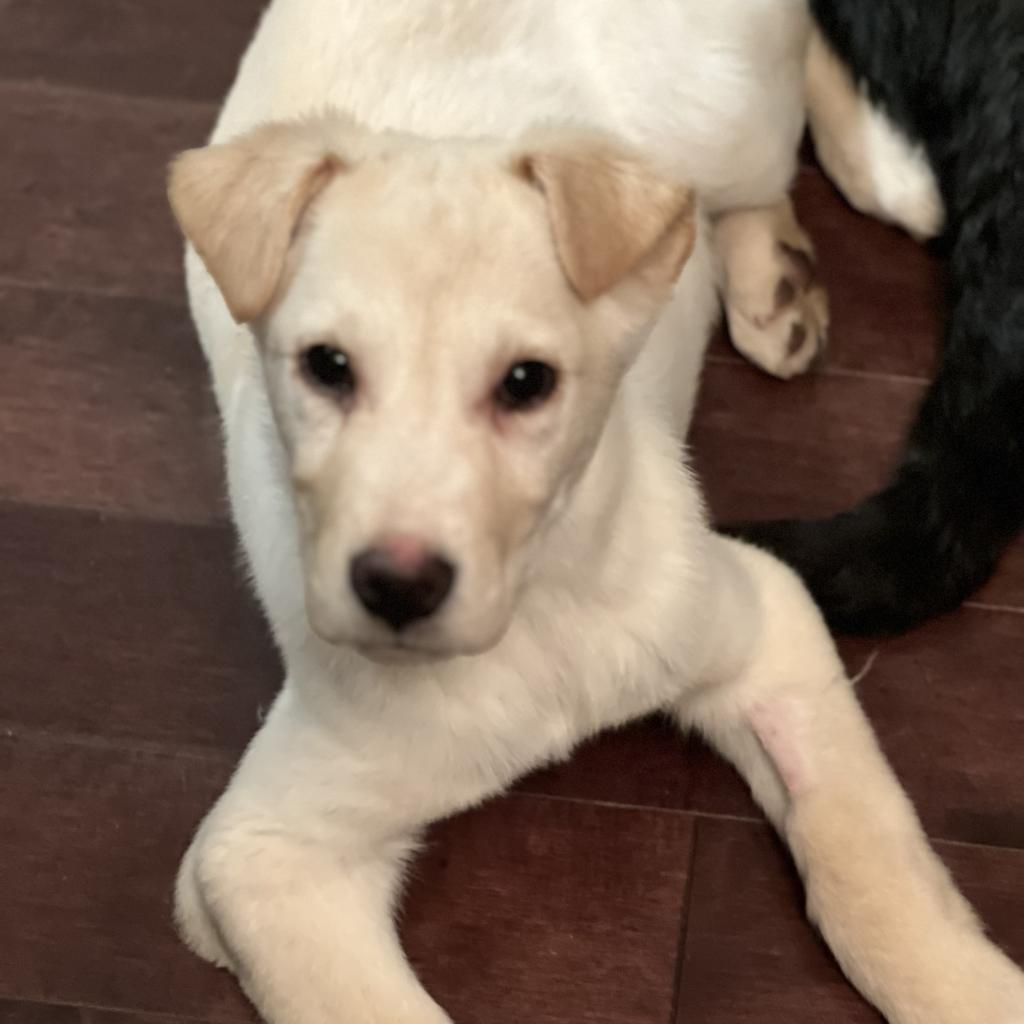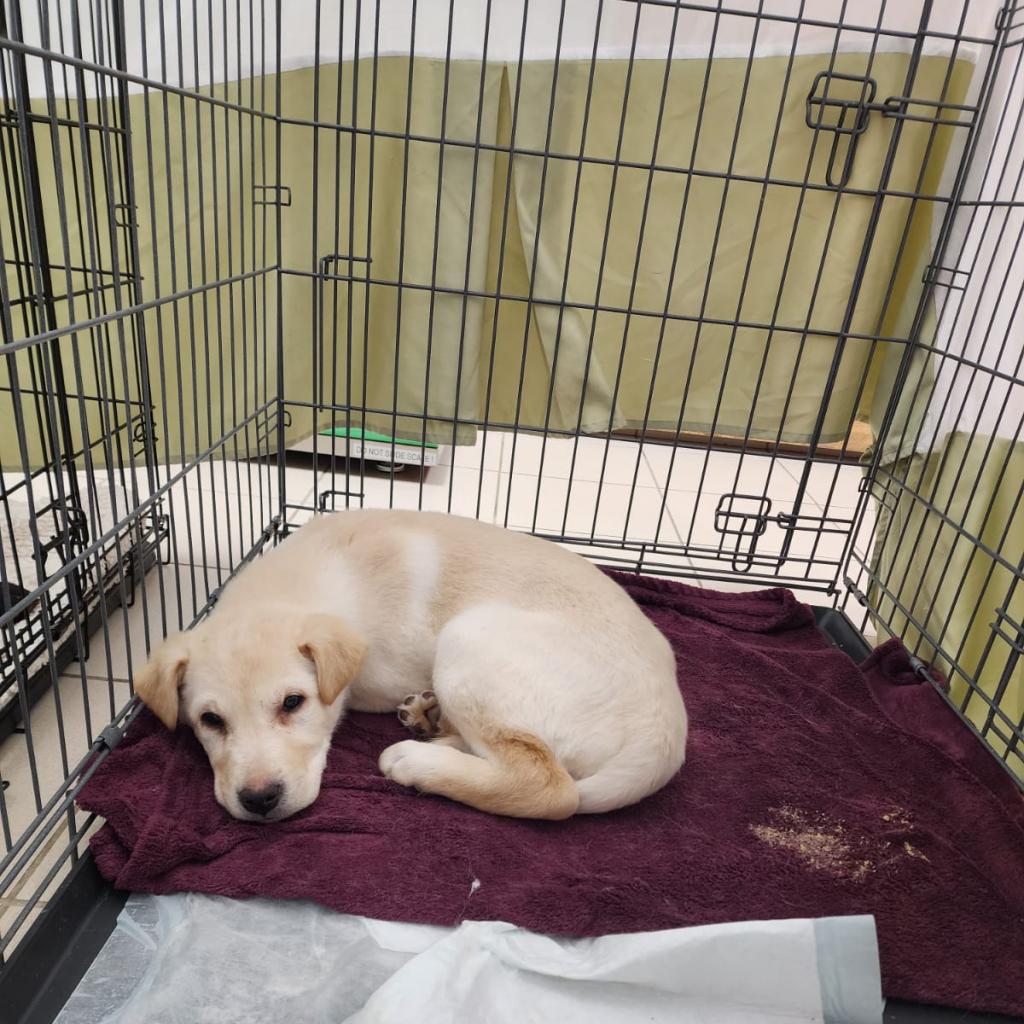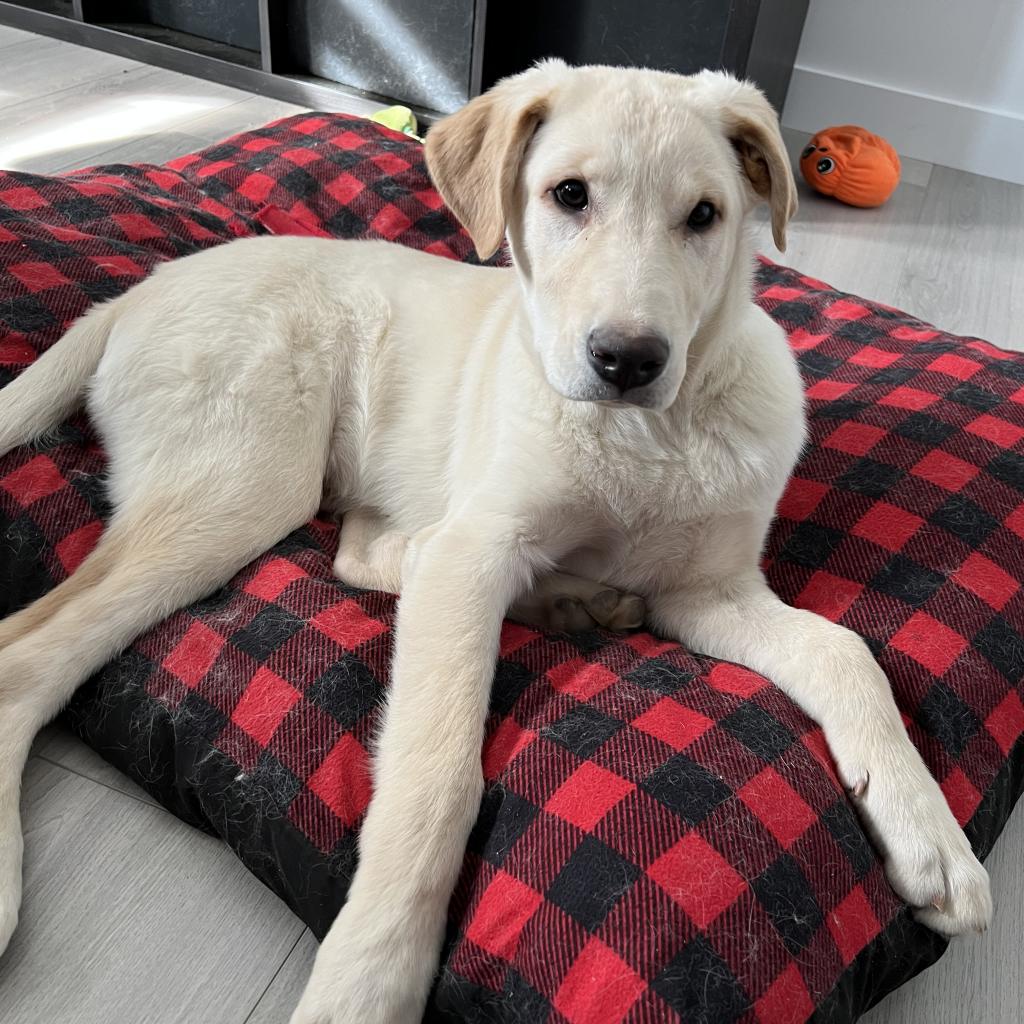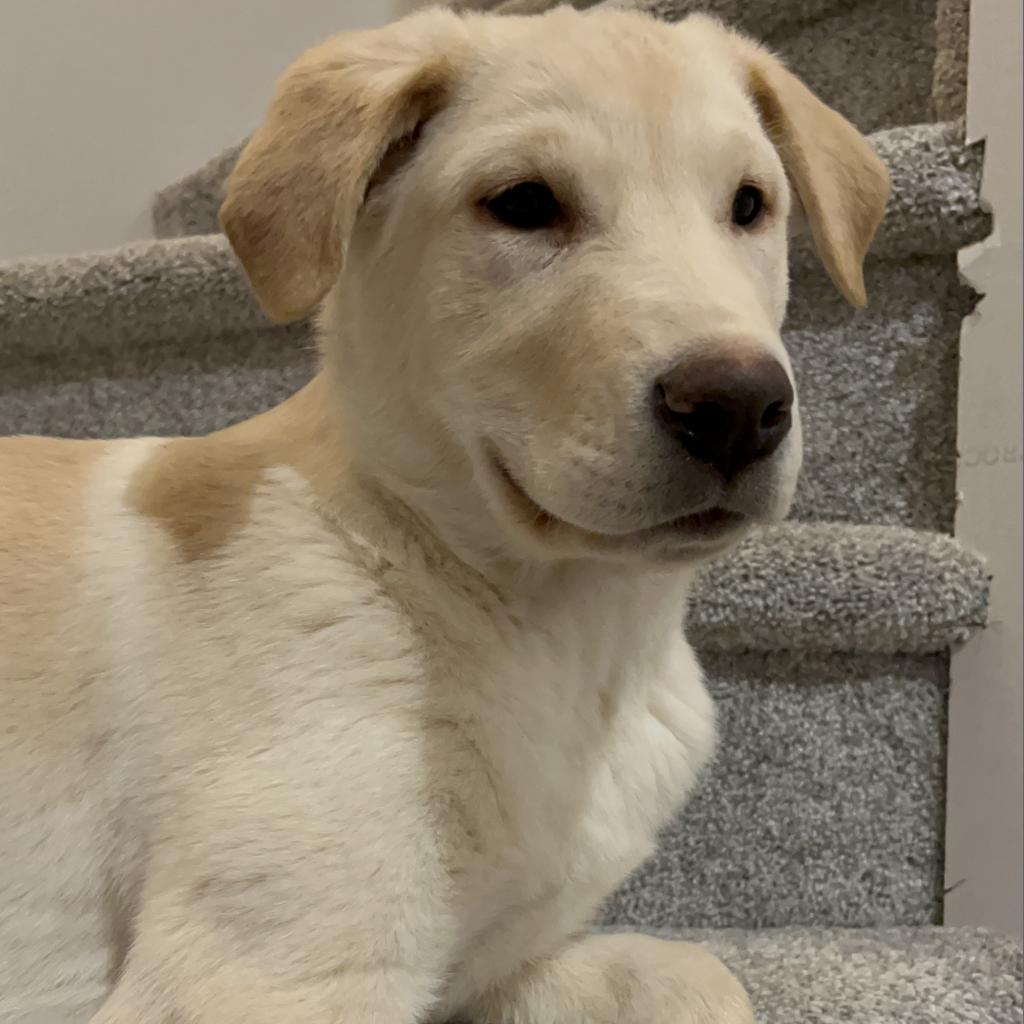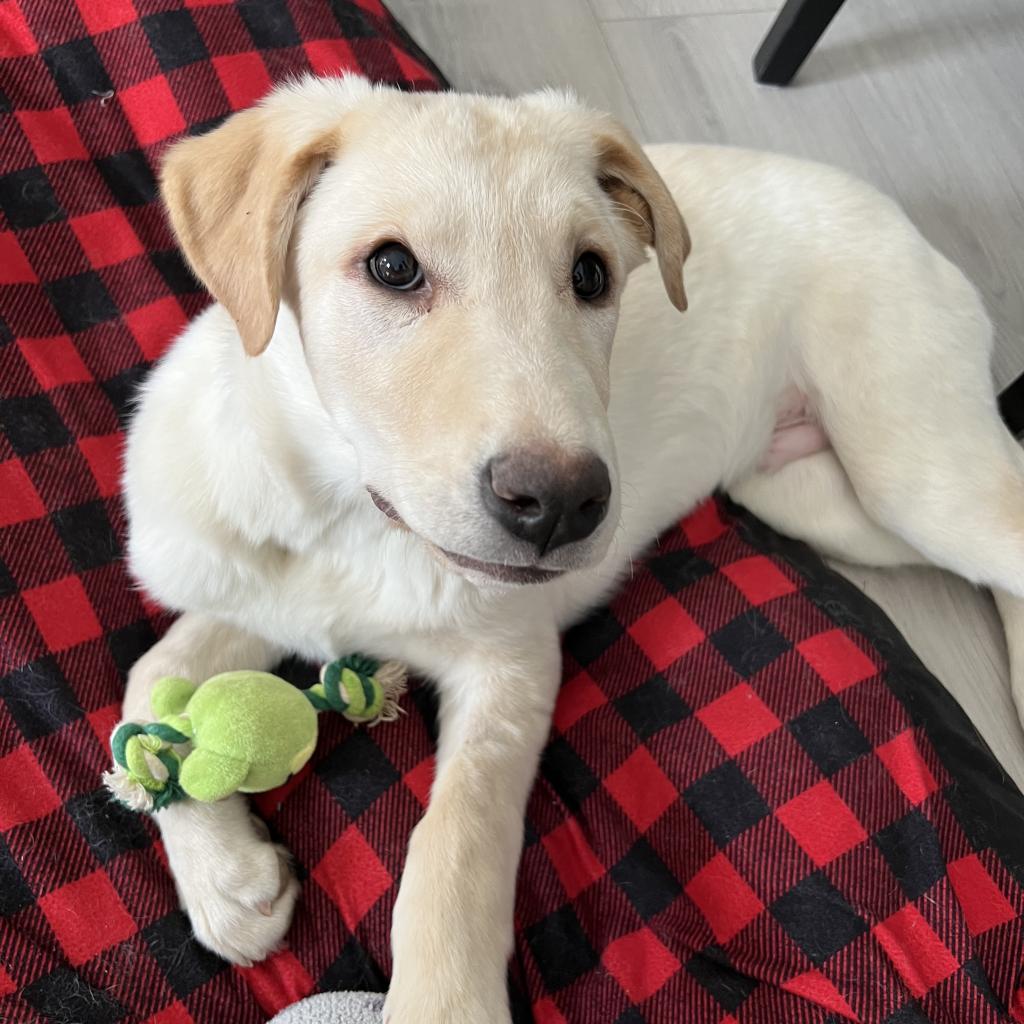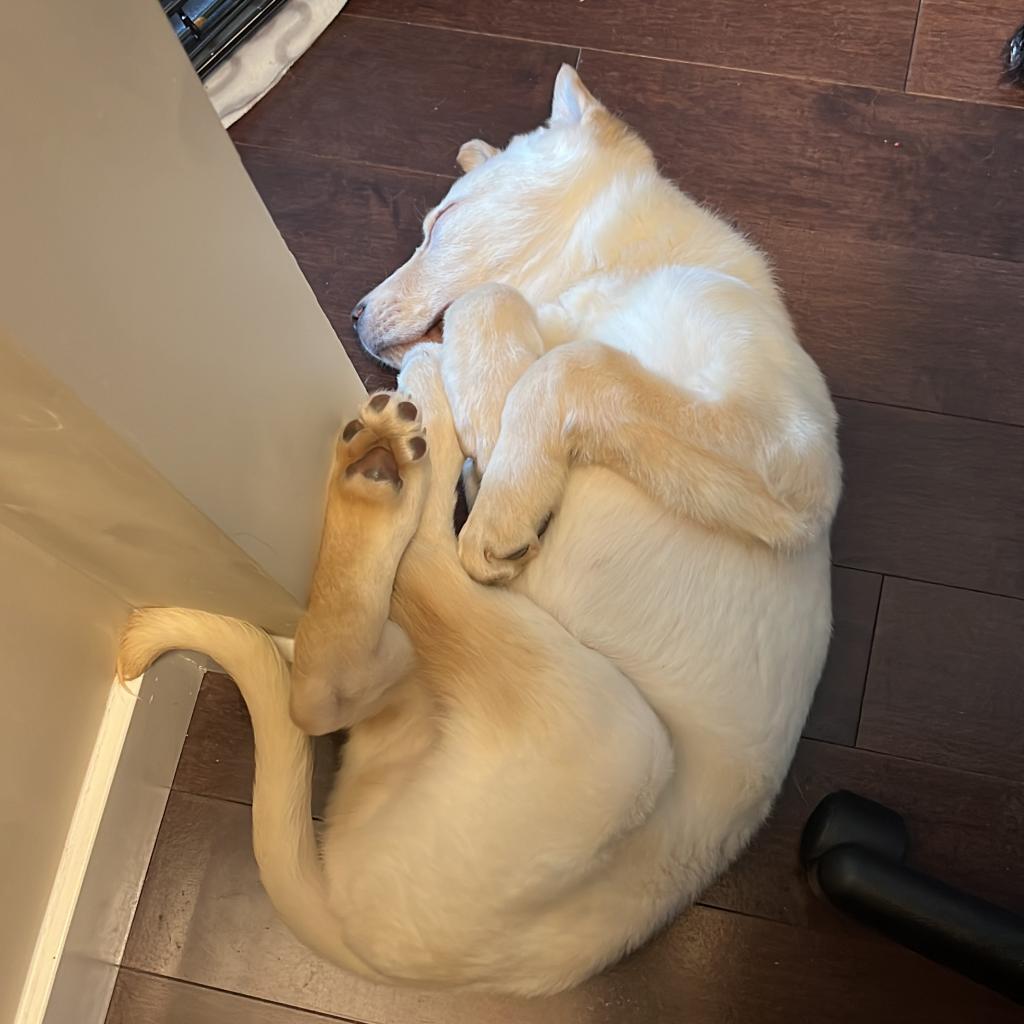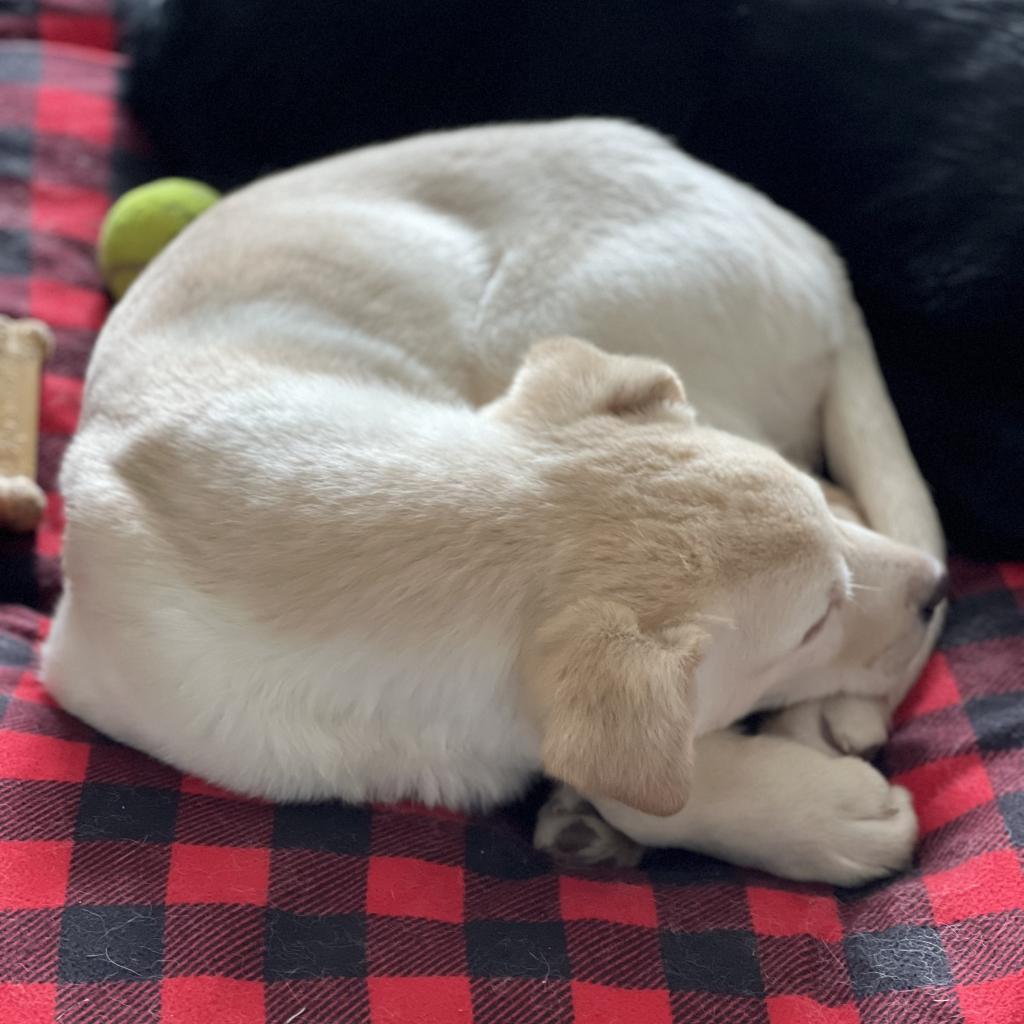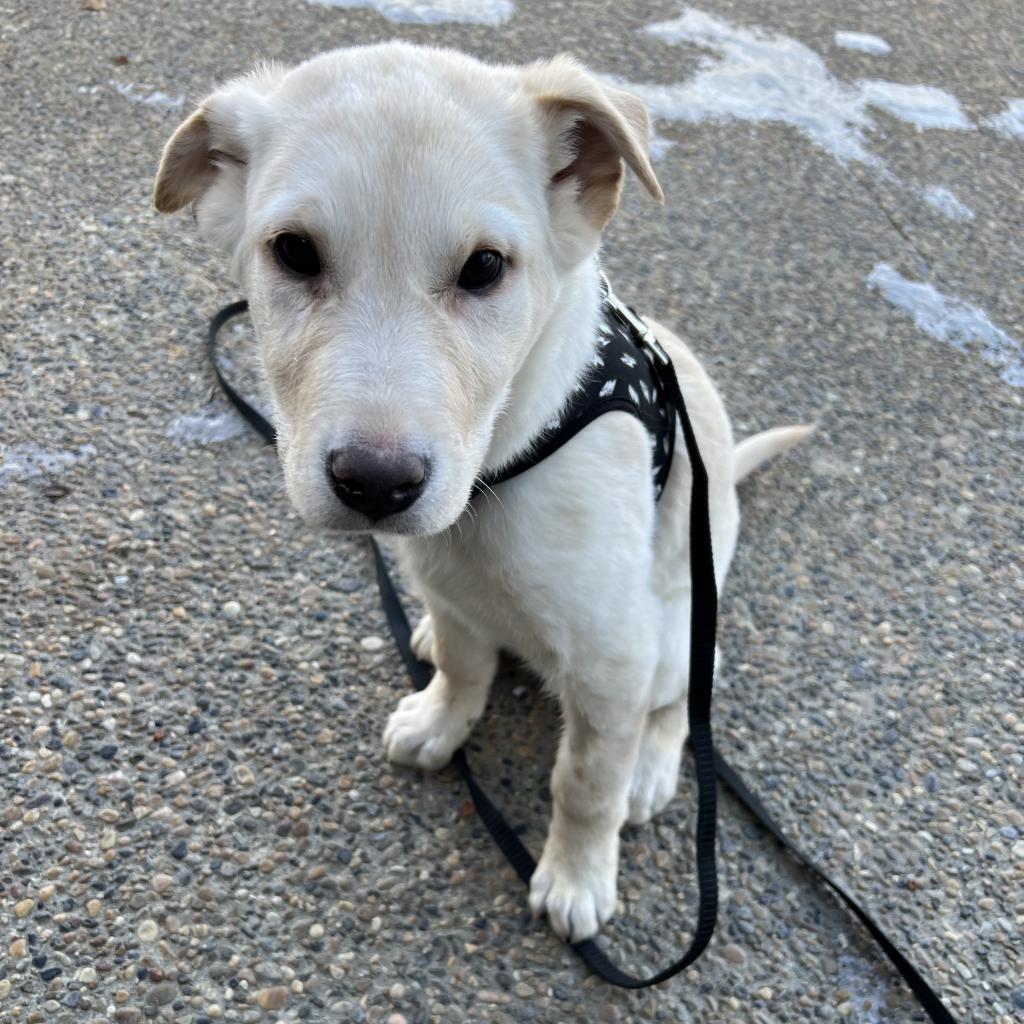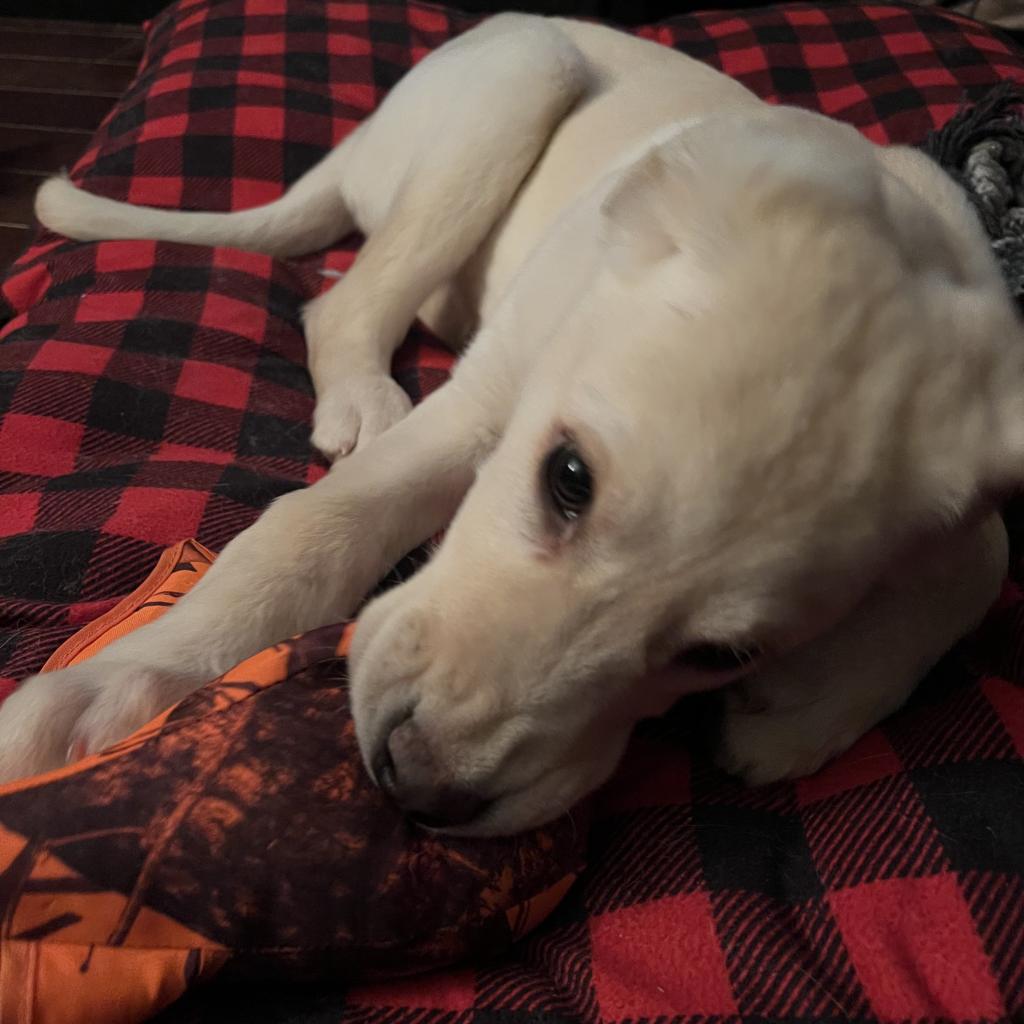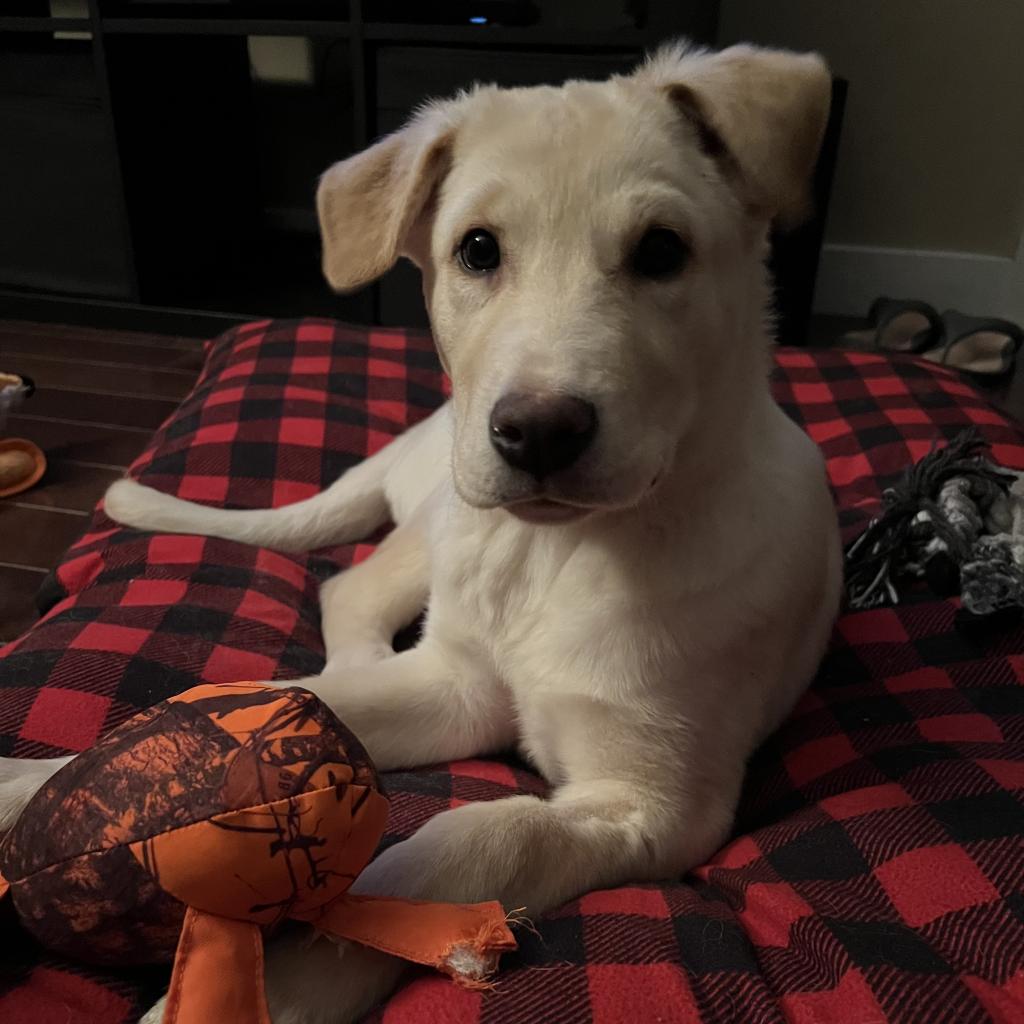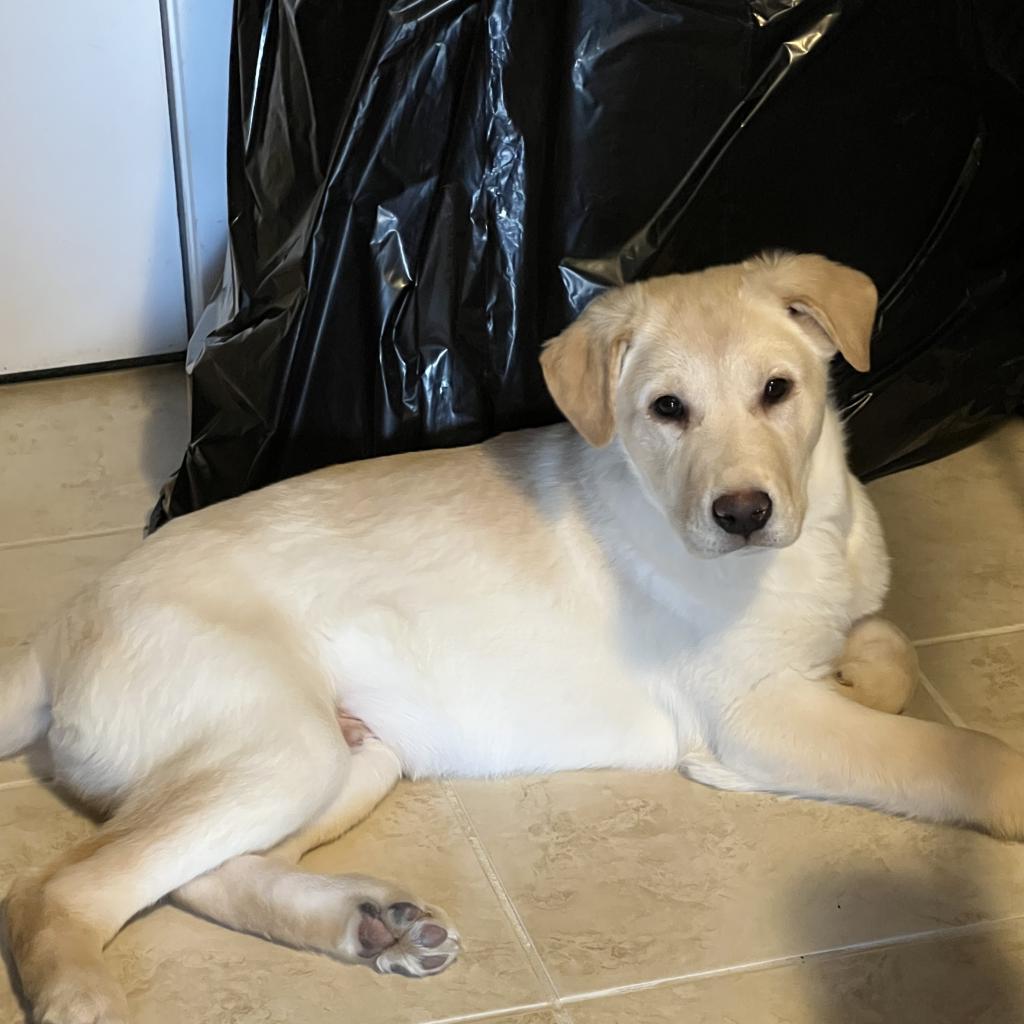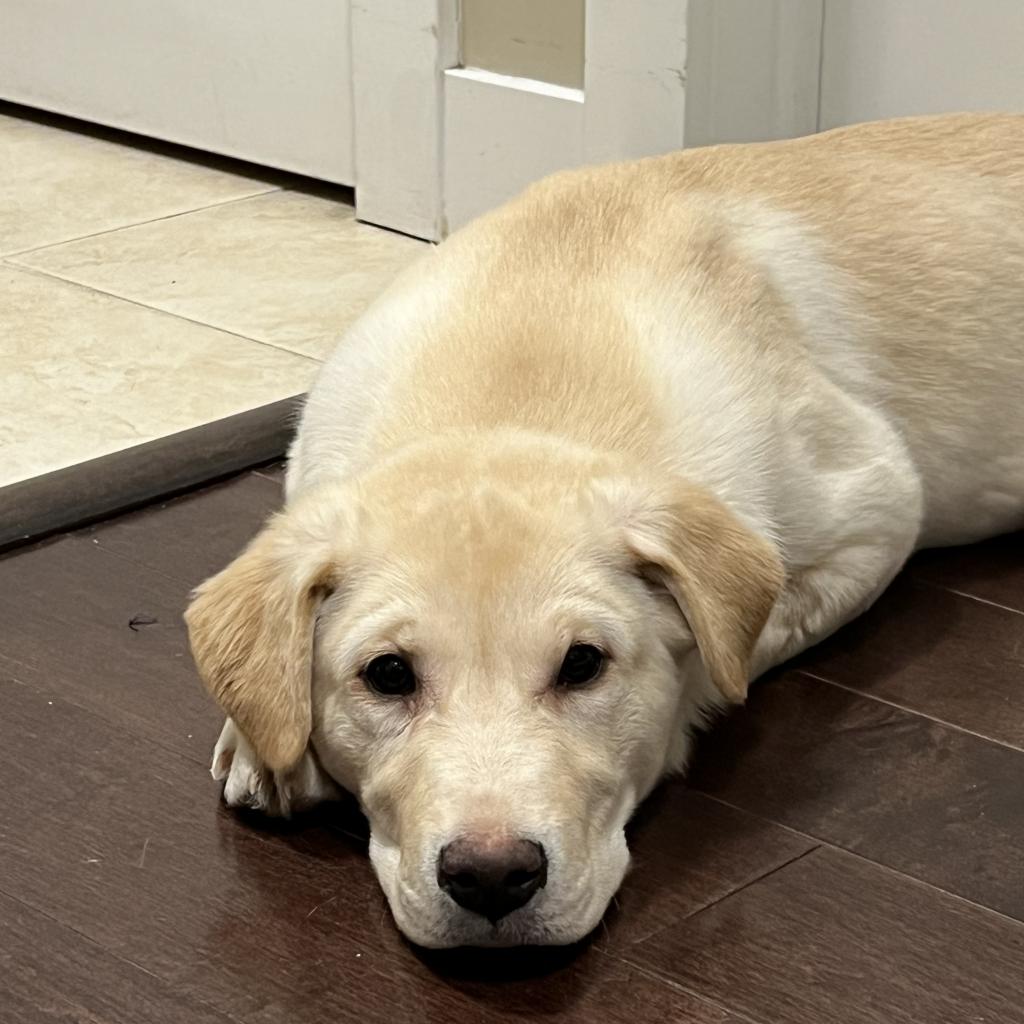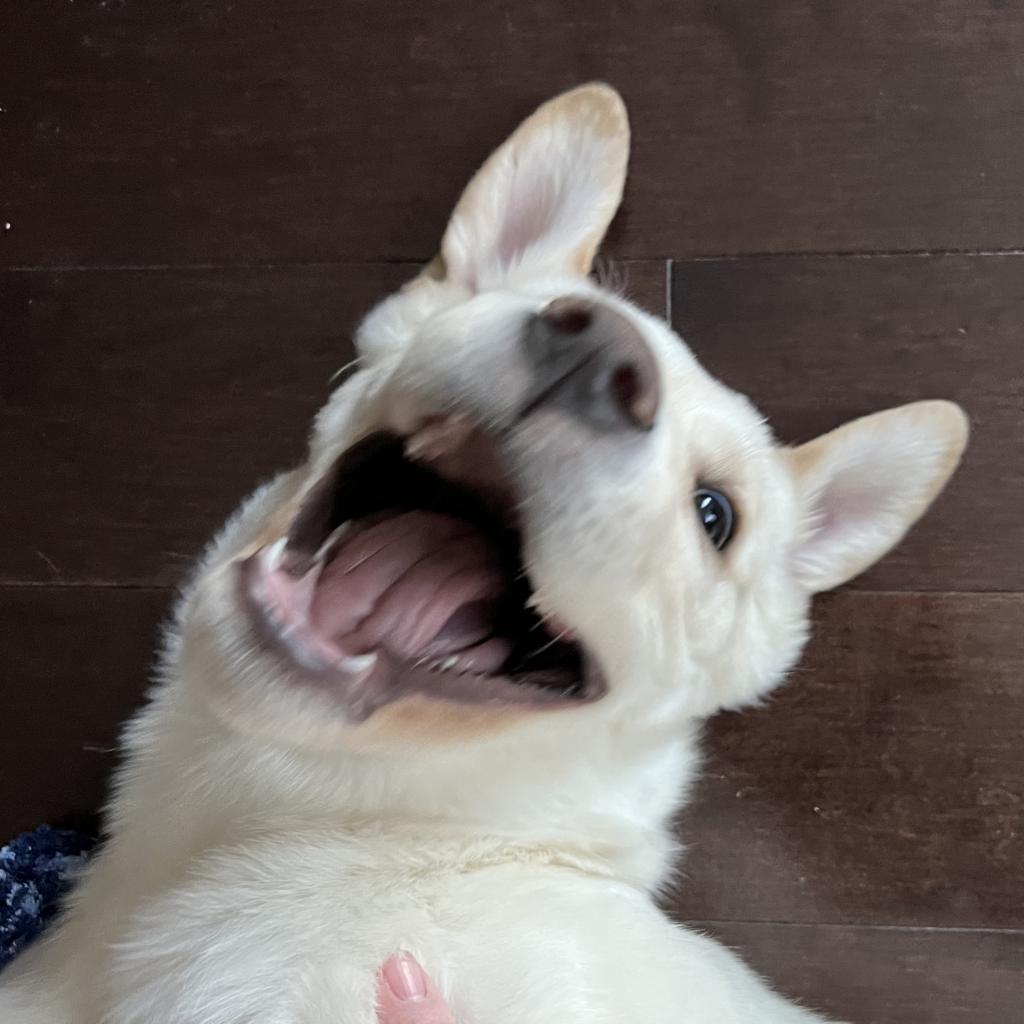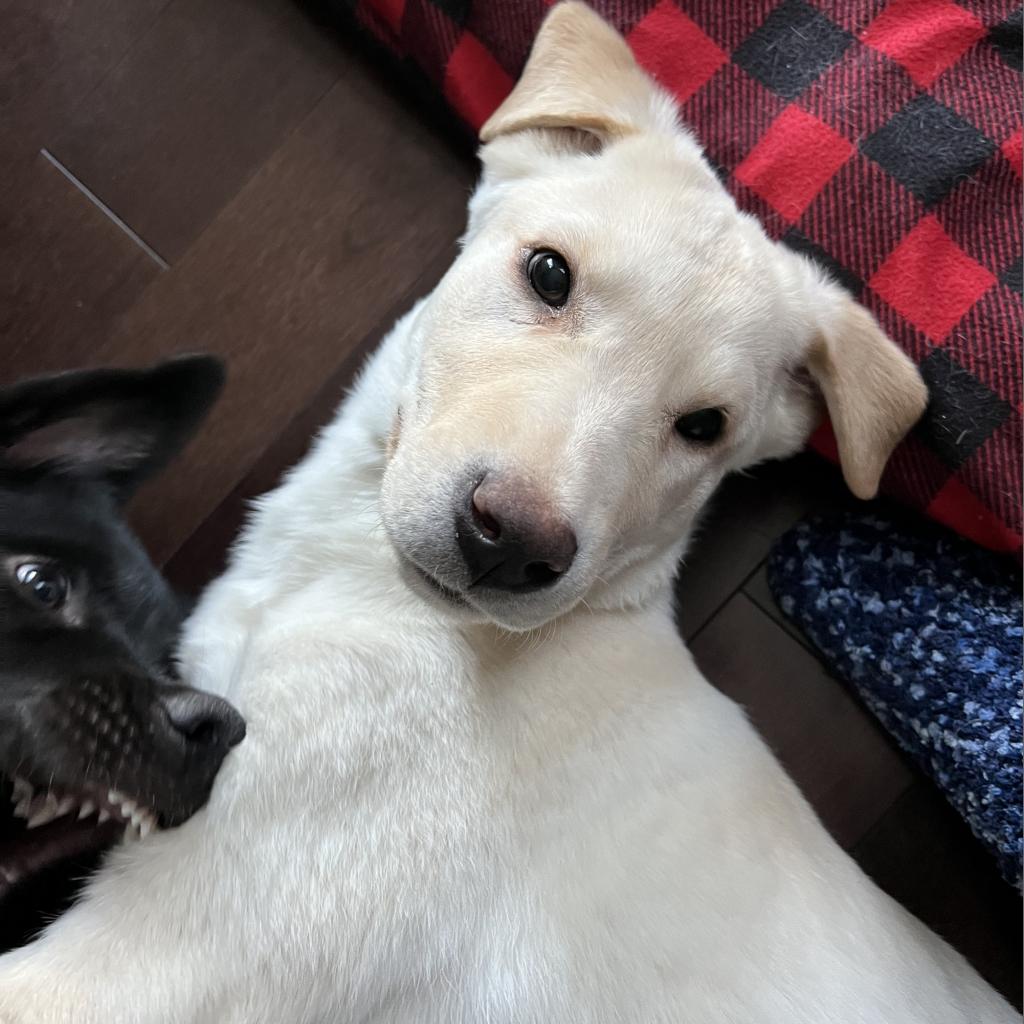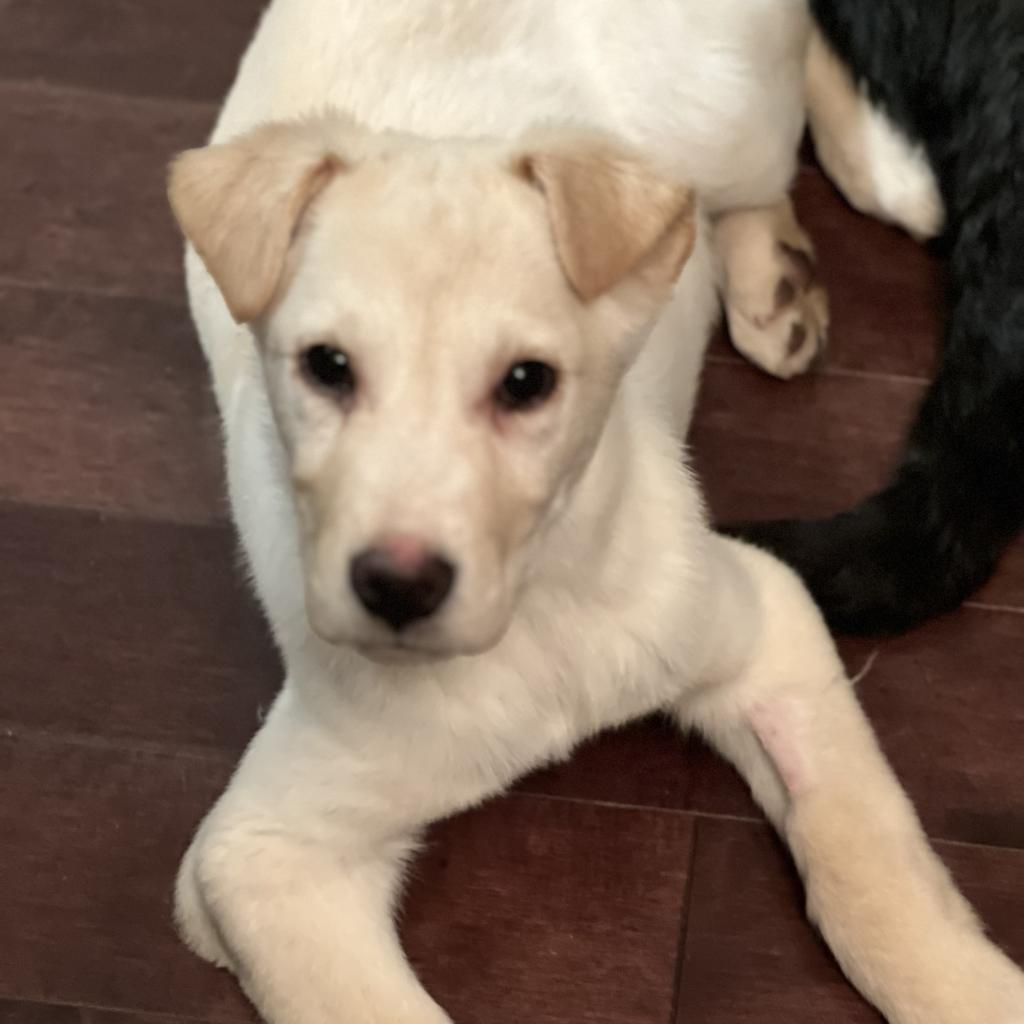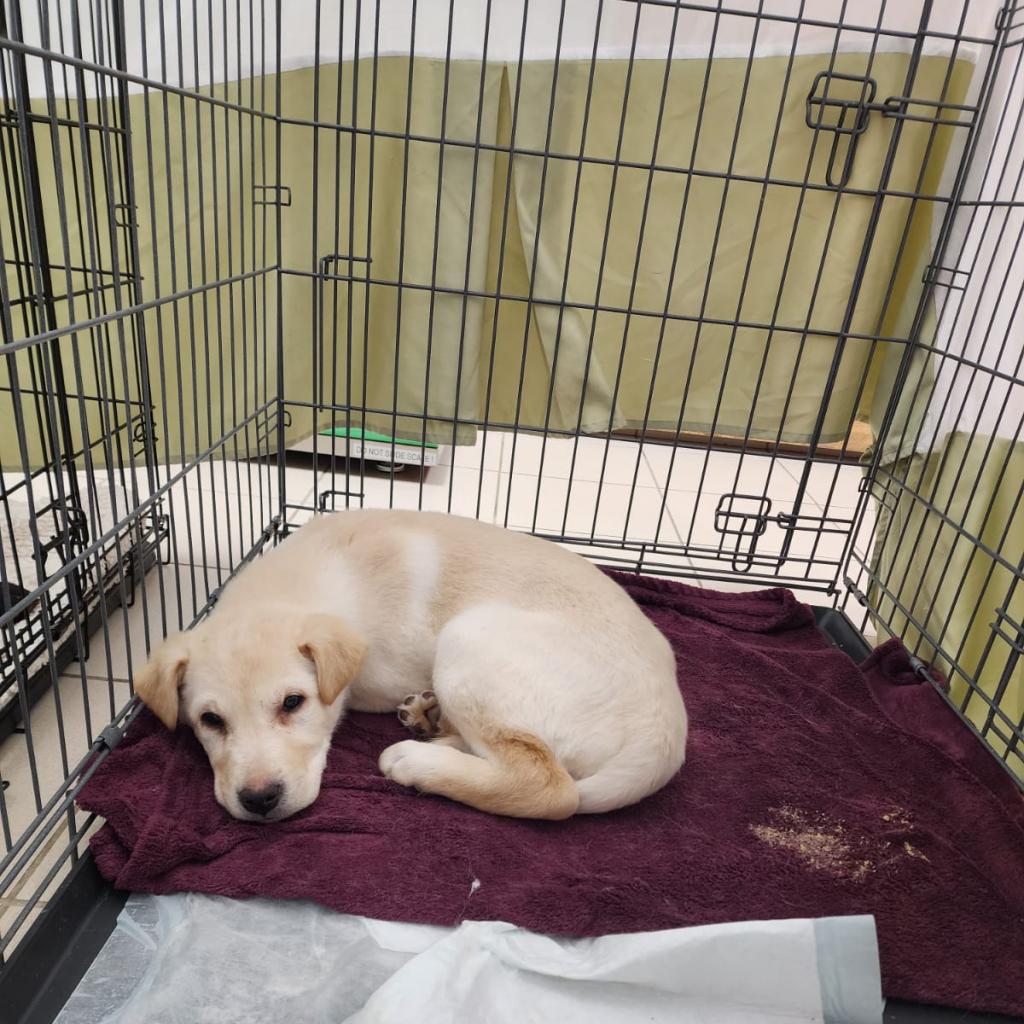 Hello World, I'm Mountain Dew! Are you looking for a good boy? My foster mom calls me baby, little dew, MD or dude! I'm about 4 months old now and your typical happy puppy! Now that my sister has been adopted I've shown more of my chill side, I'm starting to cuddle more and happy to grab a toy and play by myself! Im intrigued by things and curious, my name should have been Curious George! I'm also learning that I like walks now! I had kinda a rough start, I was brought into SCARS late one night, thanks to the amazing Volunteers who dropped everything to come and get my sister and I, and the next morning taken to the vet and found out I had Parvo. Thanks to my amazing Vet team, I'm here recovered and able to tell you about it. Foster mom says I'm outgoing, smart, and part kangaroo. Im extremely food motivated and that's where the kangaroo comes in, when I see my food dish I get so excited and bounce/run to my crate! Im pretty good to Kennel Up when Foster mom asks, she gets extra points when treats are involved! Im very quiet in the crate, until I need to potty then I'll let you know. Im very good with doing my business outside. I go to the door and whine! I sleep through the night now so my Foster Mom can get some more sleep! Back to the typical puppy part, I do still get excited and sometimes jump, I still have my sharps so I can be alittle nibbly at times, and I do love chew toys (there a must!) I haven't chewed anything that I'm not supposed to. Foster mom tells me all the time I'm so cute, soft, and smart. I love helping with dishwasher loading, unloading I'm there! I learned to sit, working on down and I don't mind wearing a harness, the collar on the other hand is not my favourite but I'm tolerating it. I need a furever family who is willing to be patient and teach me all the pupper things! I do need lots of physical and mental stimulation! Im an active boy, and want to be a part of everything! I'm ok in my crate for short periods but not really longer than 4 -5 hours. So jump on over to that Adopt Me button and put in an application if you think I would be the perfect fit into your family! My foster parents would be thrilled for this good boy to find a furever family and live my best life!
Available for adoption

Adopt Me!
Animal Type(s):
Dog
Gender:
Male
Color:
Yellow/None
Approx. date of birth:
November 18, 2022
Breed:
Mixed Breed
Weight:
30.4 lbs
I will grow up to be:
Puppy - I will grow up to be Large (> 50 lbs / 23 kg)
* Sizing is approximate as these are mixed breed dogs
Intake date:
February 1, 2023
Please note: If other cats/dogs in your home are not spayed/neutered, we may deny your application. SCARS exists due to lack of spaying/neutering and it is our goal to end this cycle. If there is a documented medical reason for your animal to not be spayed/neutered, we will work with you.