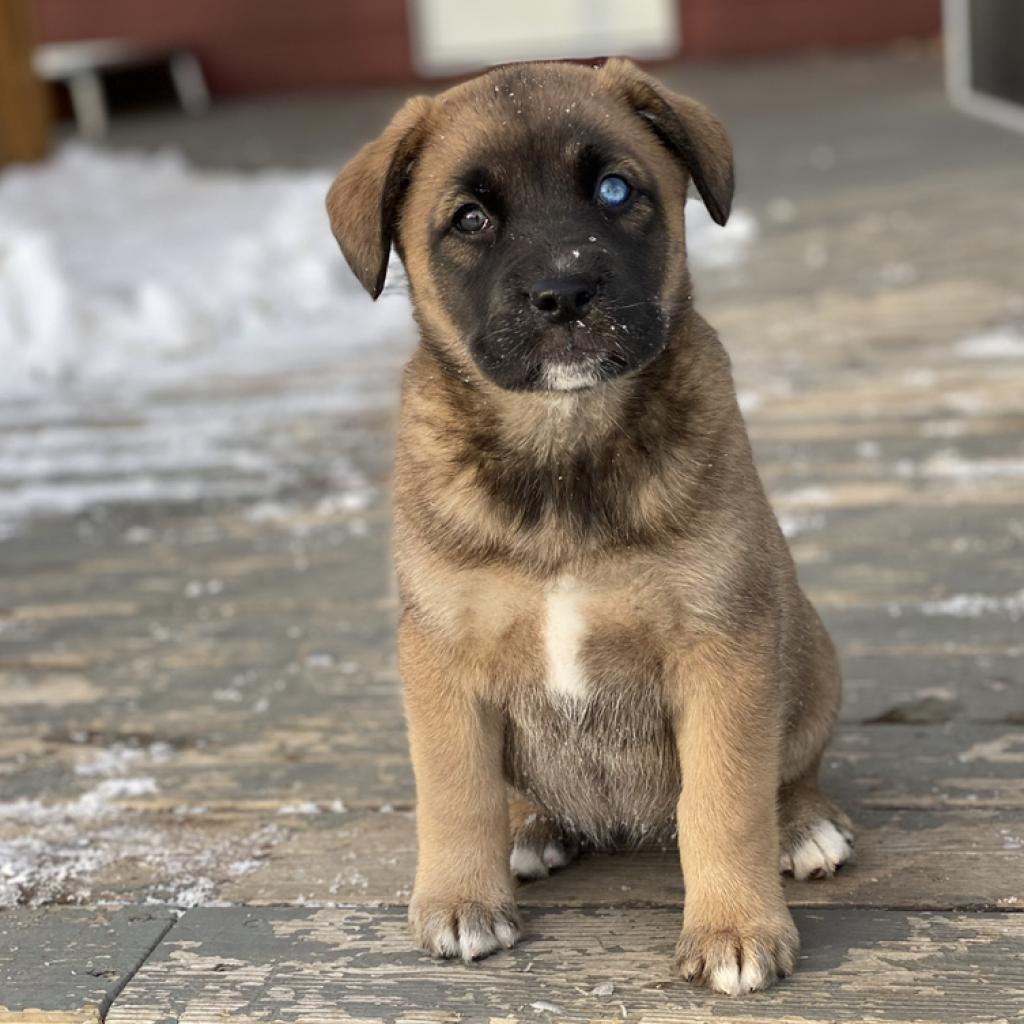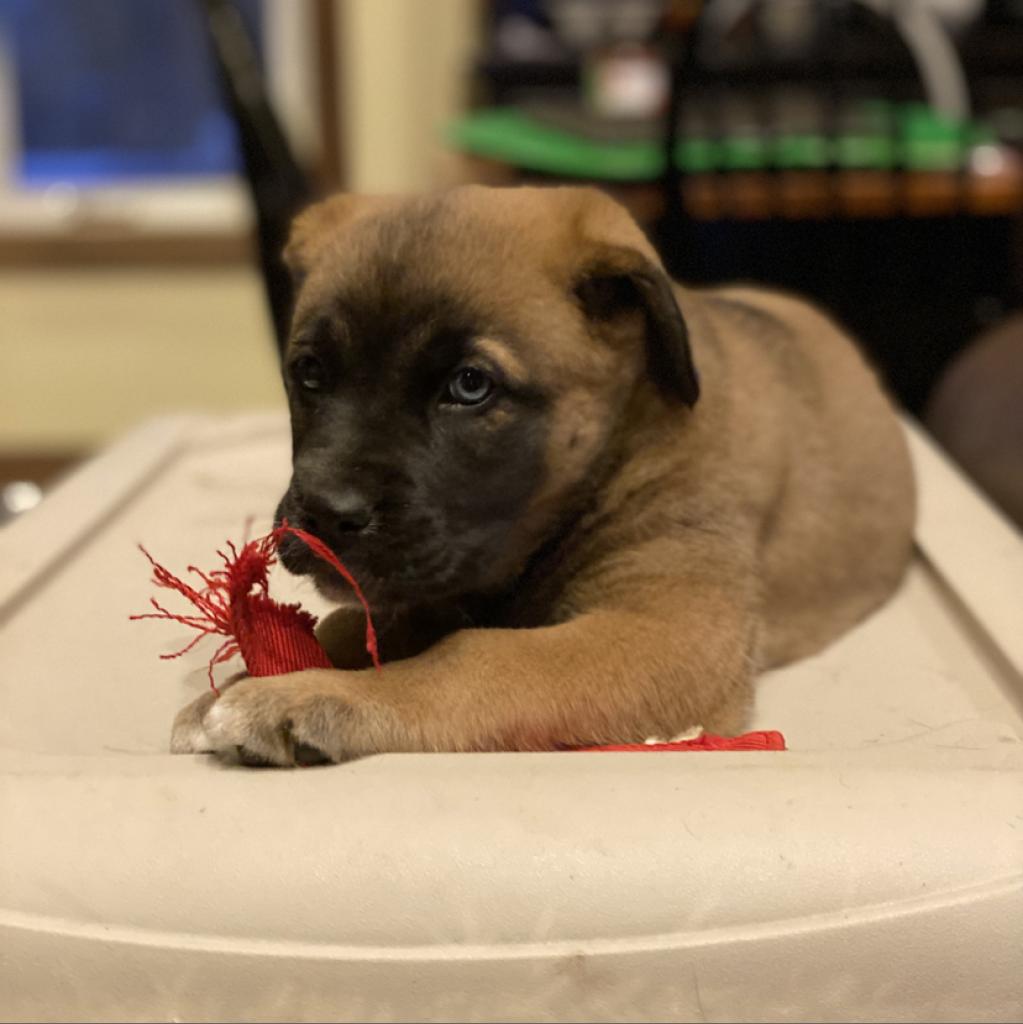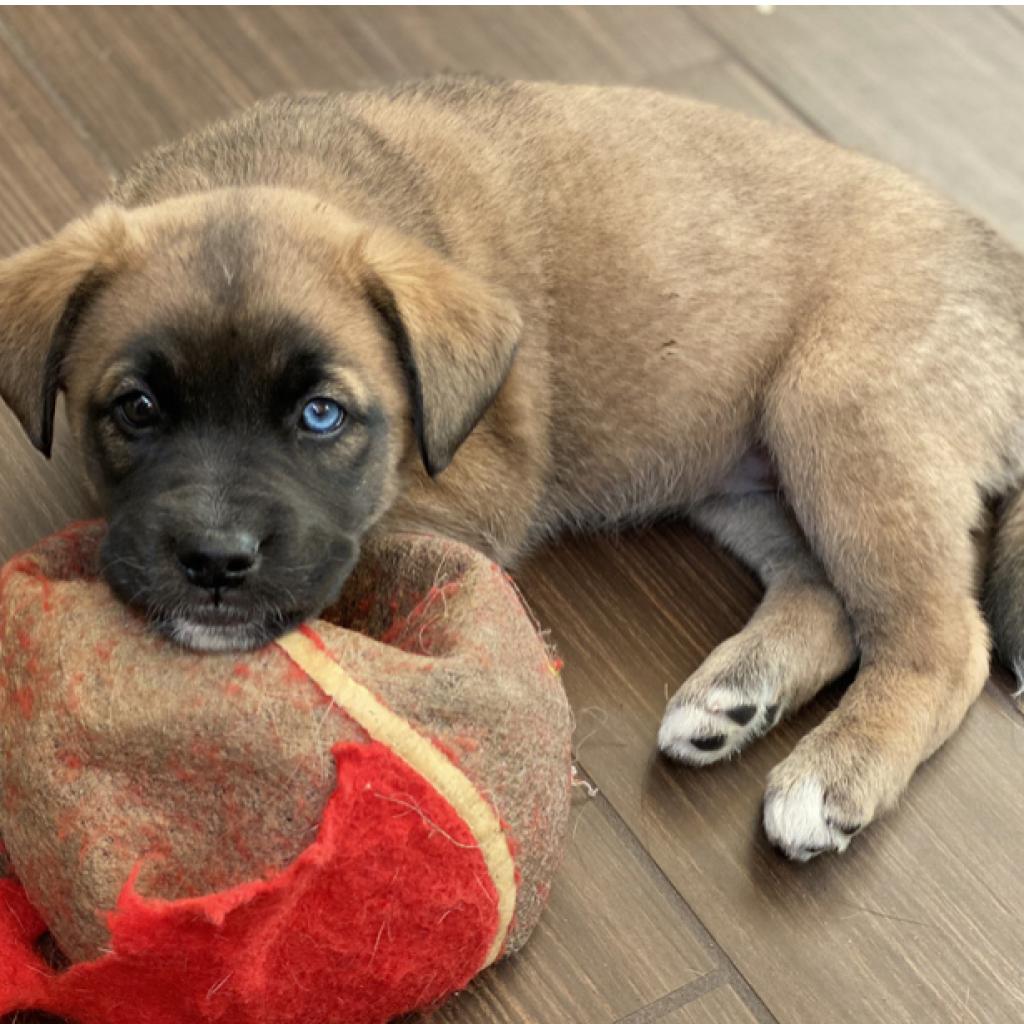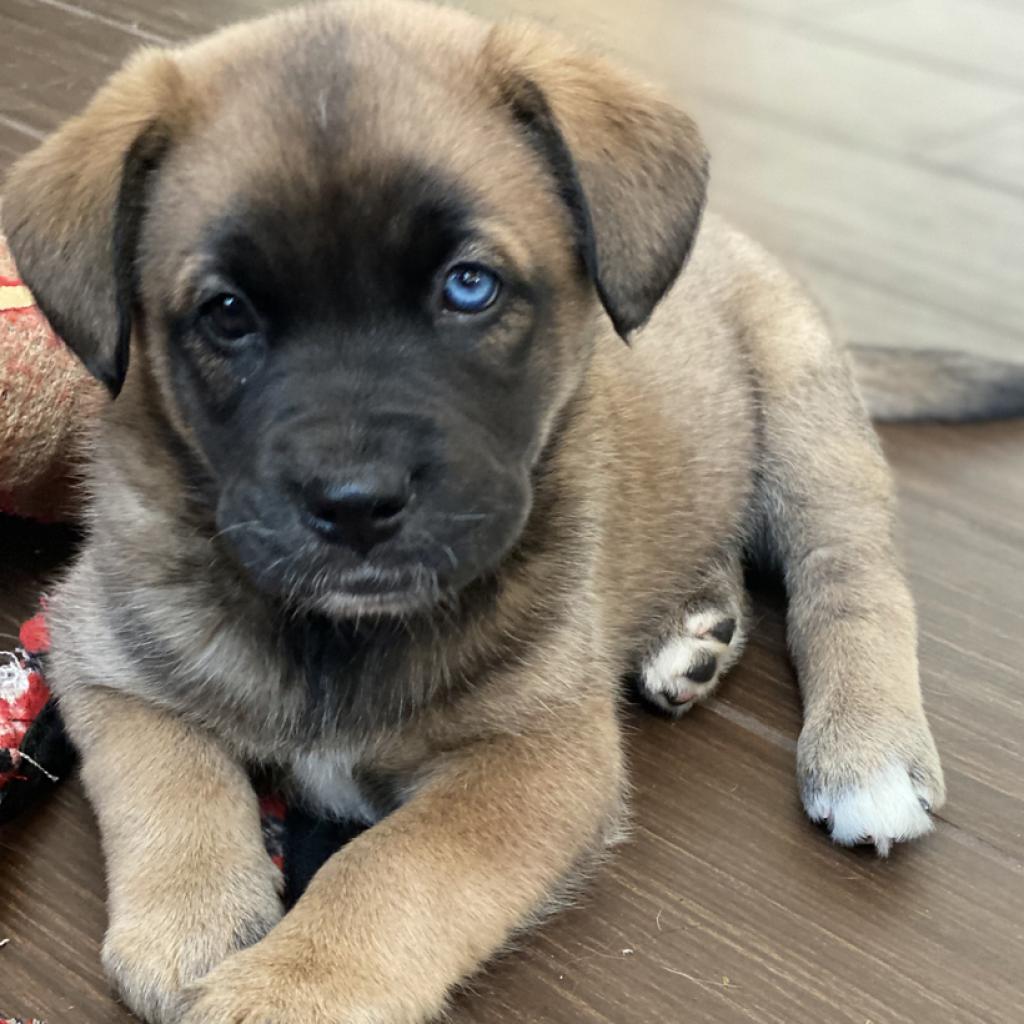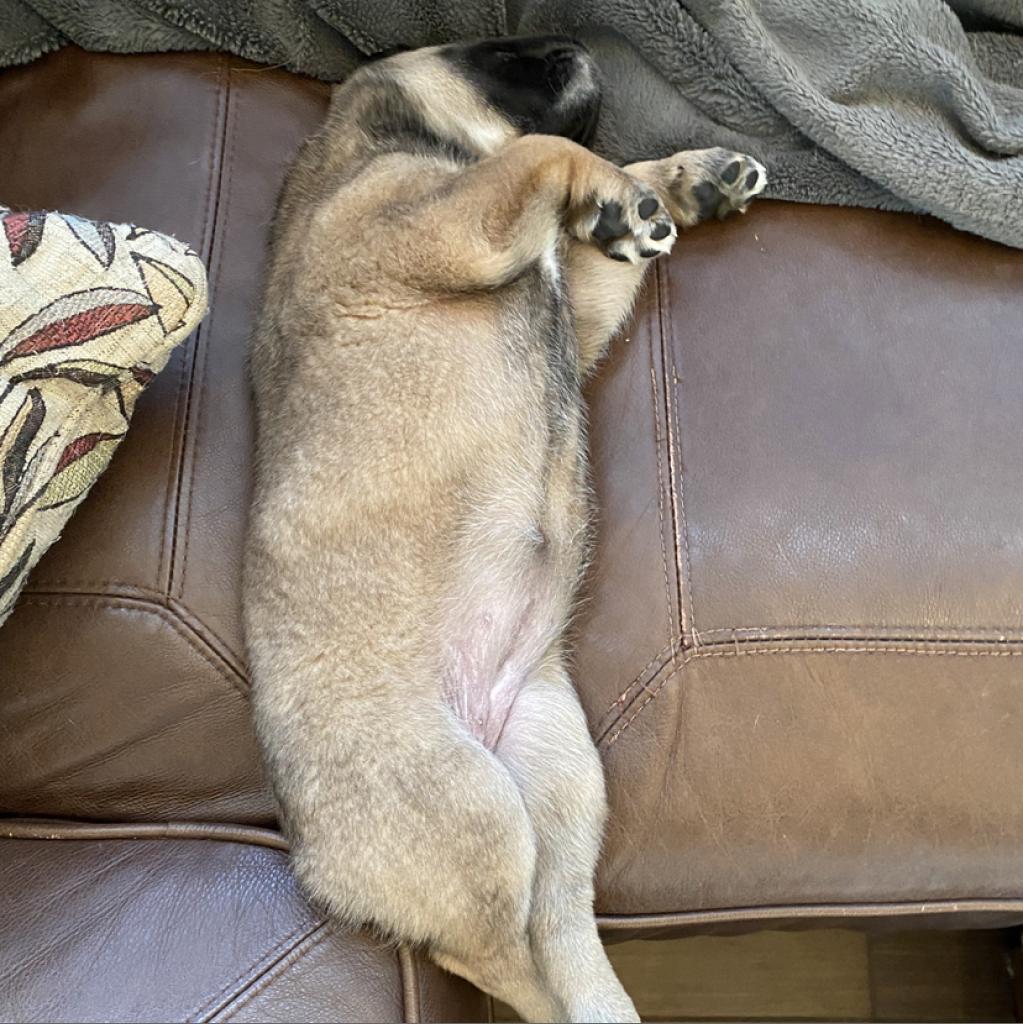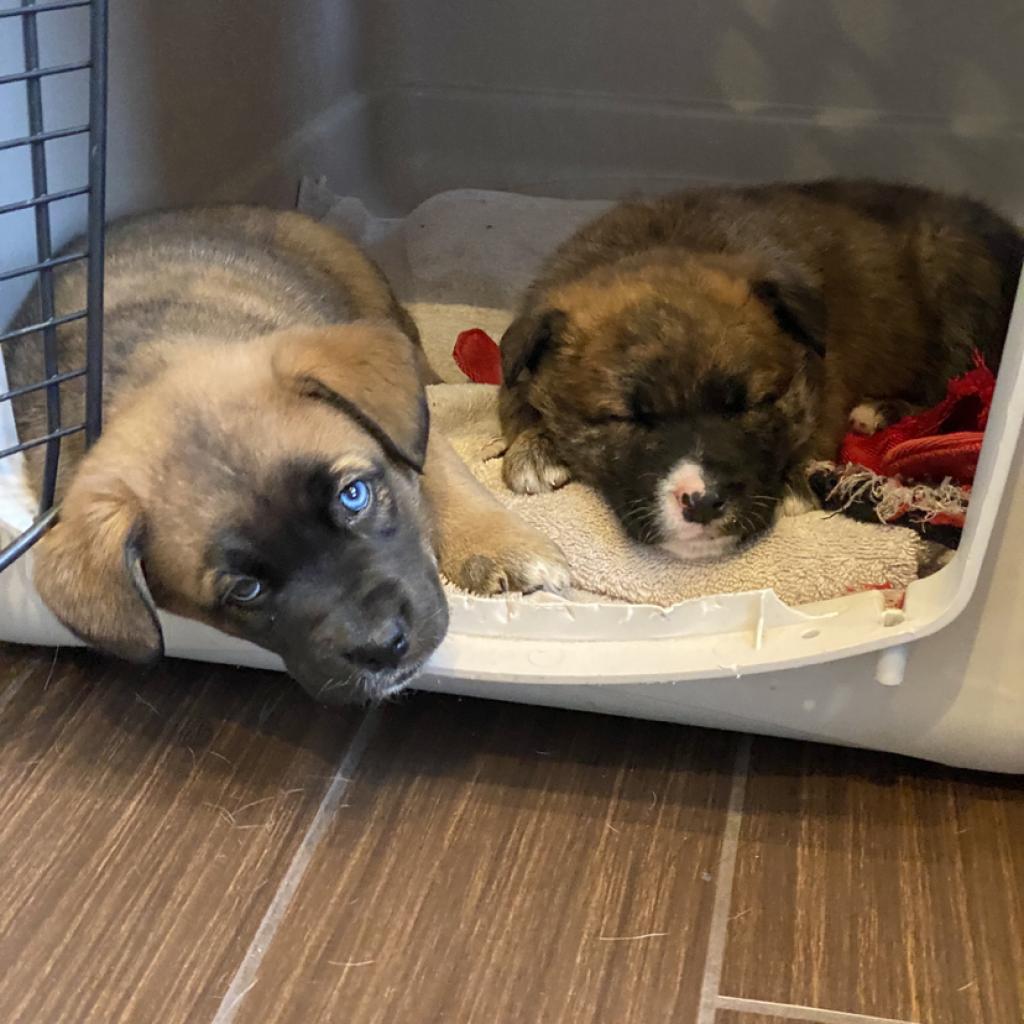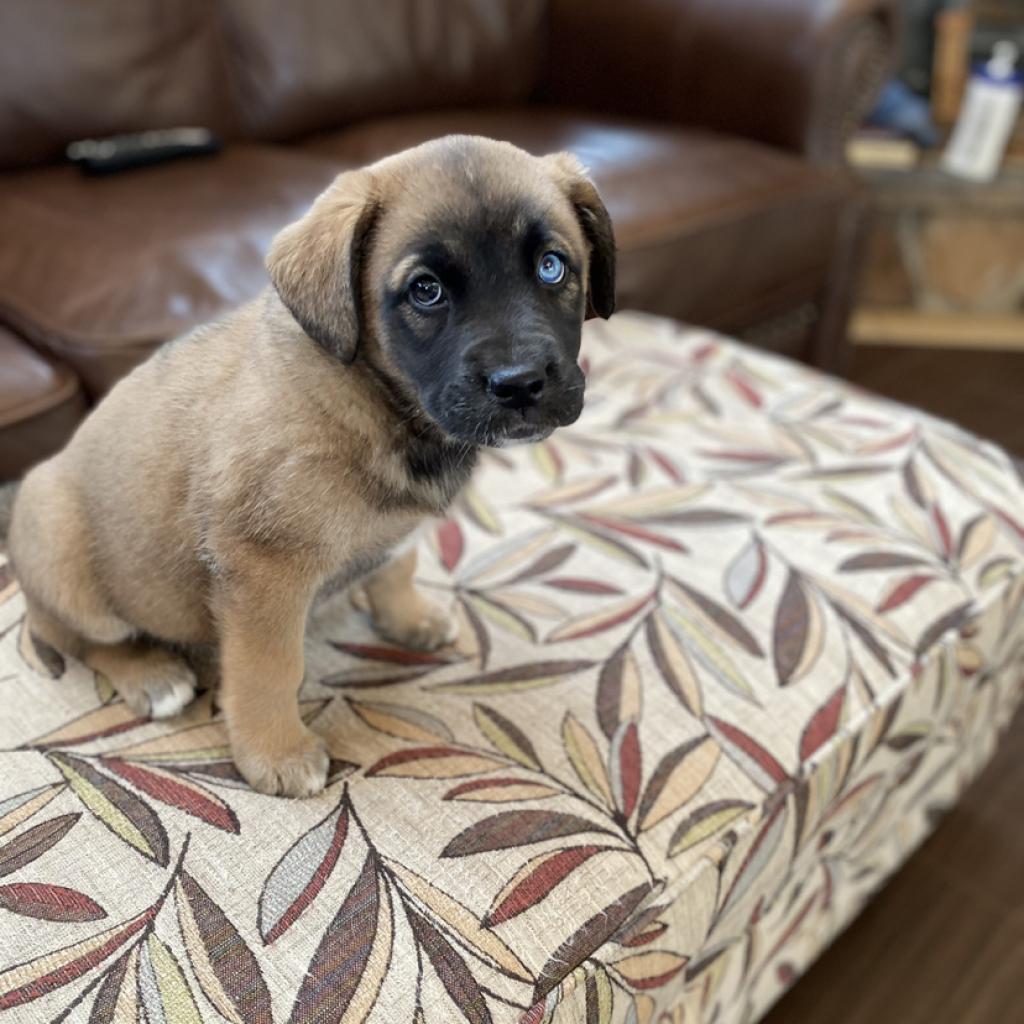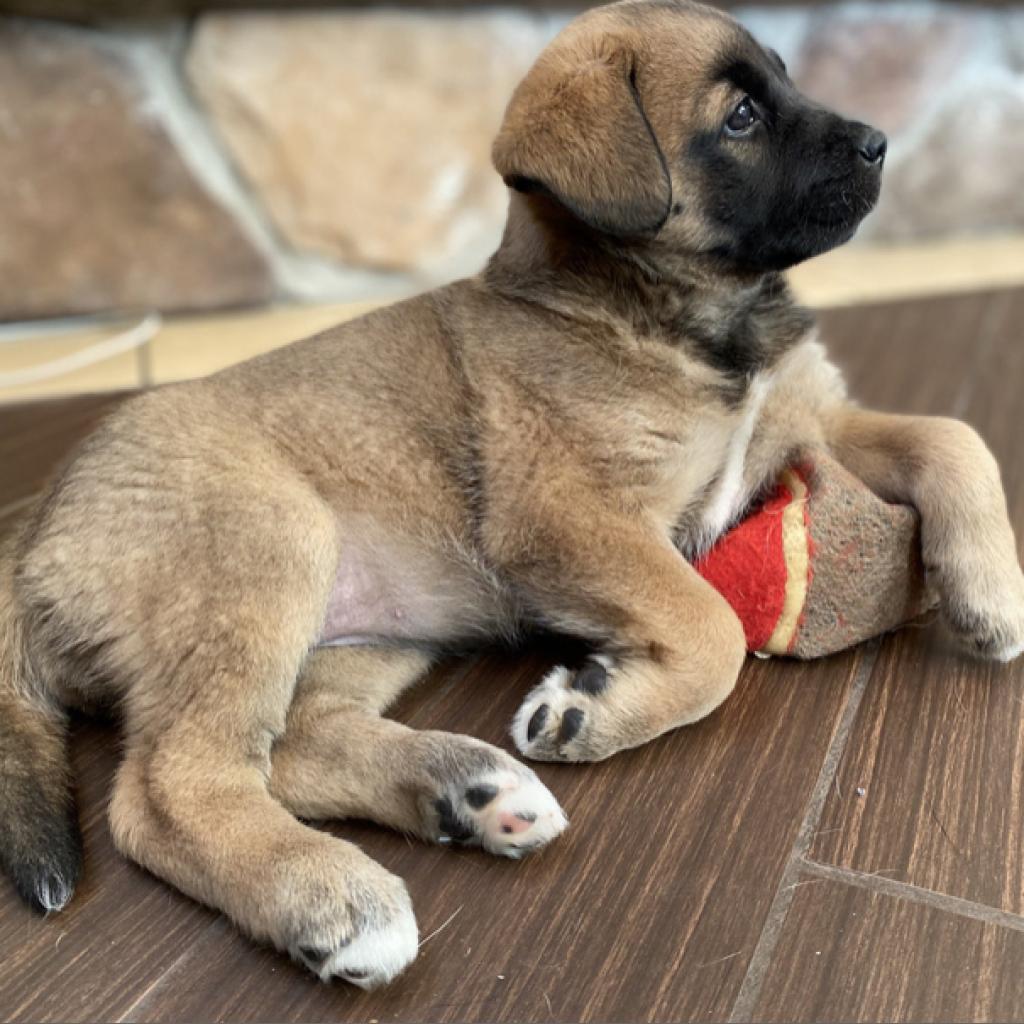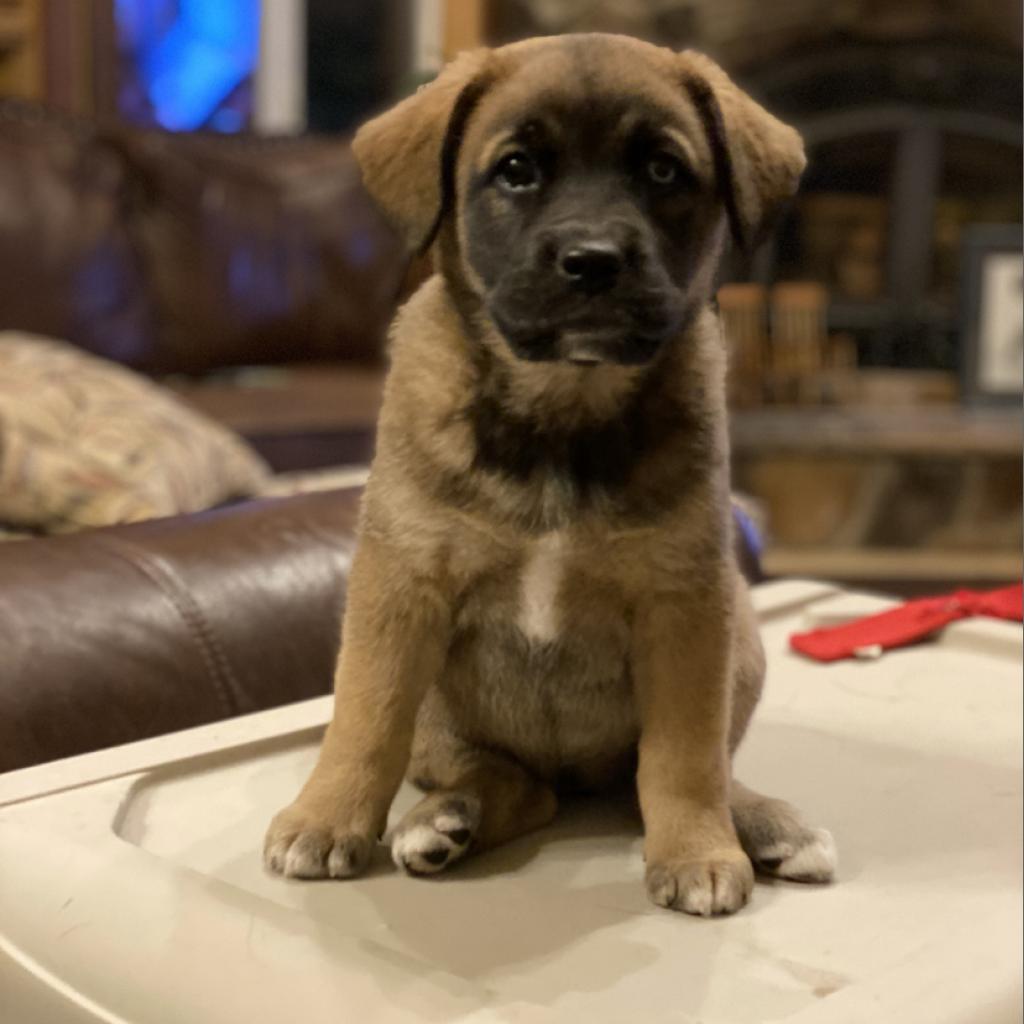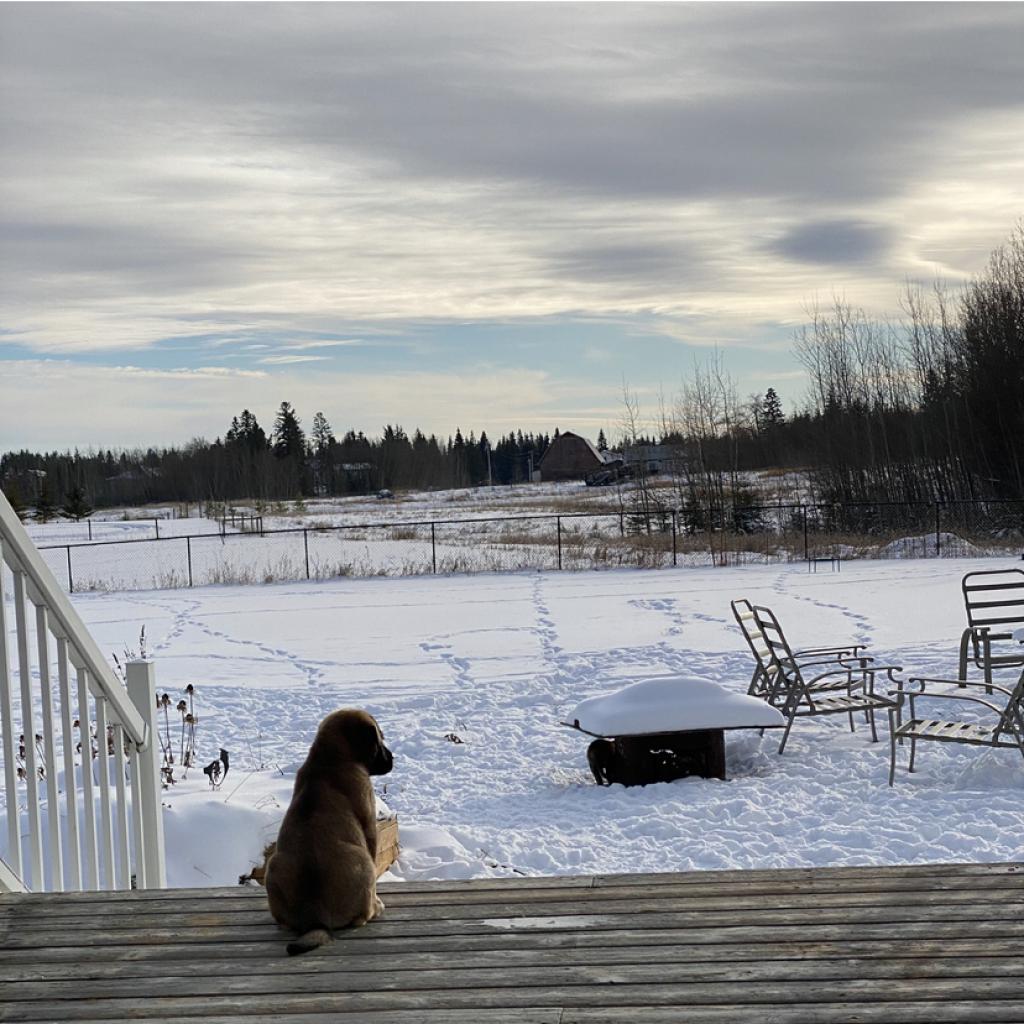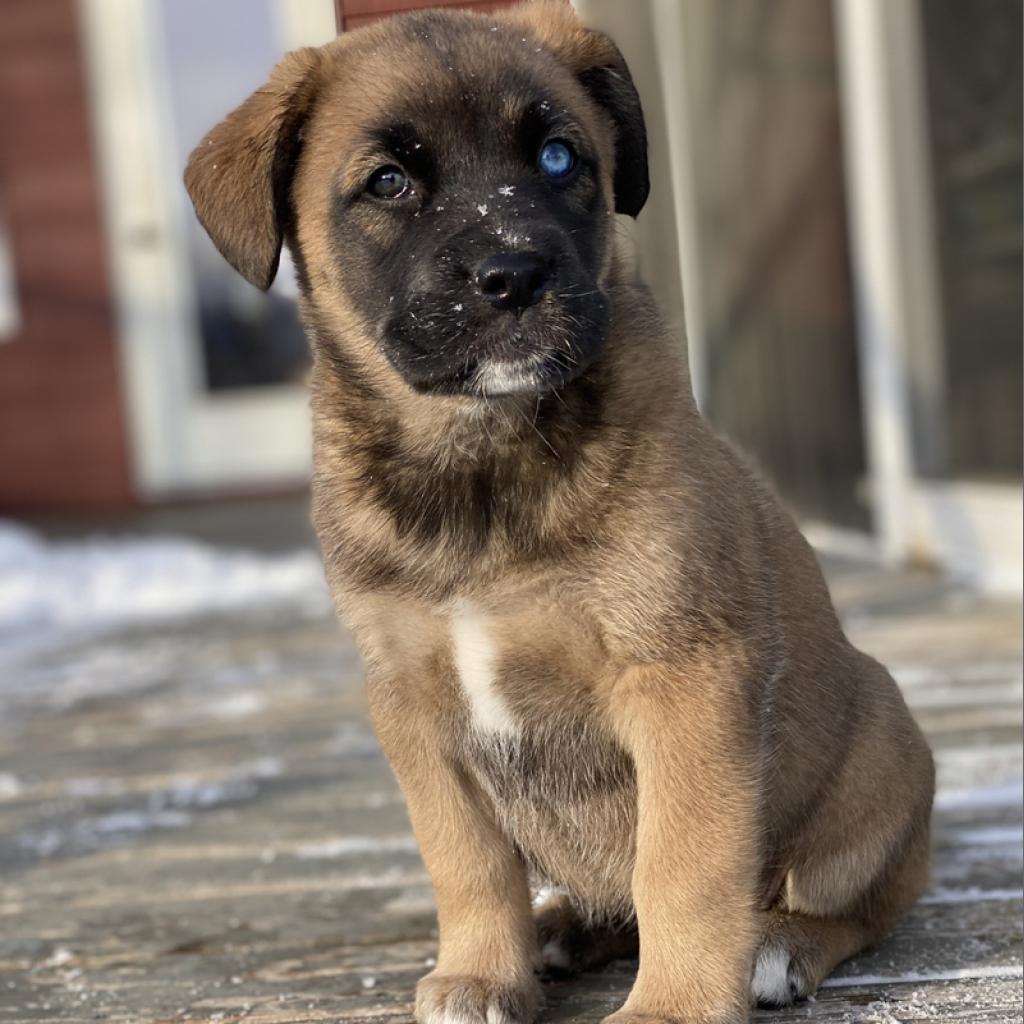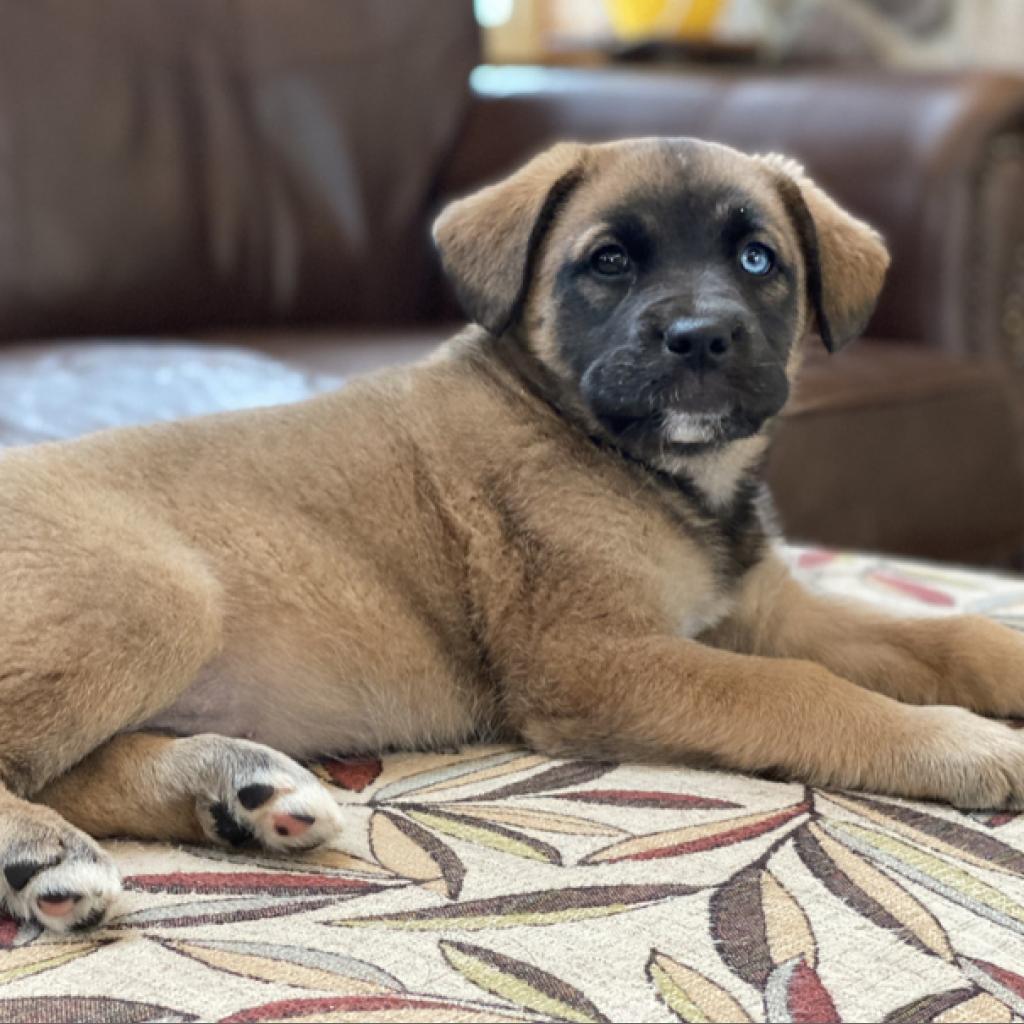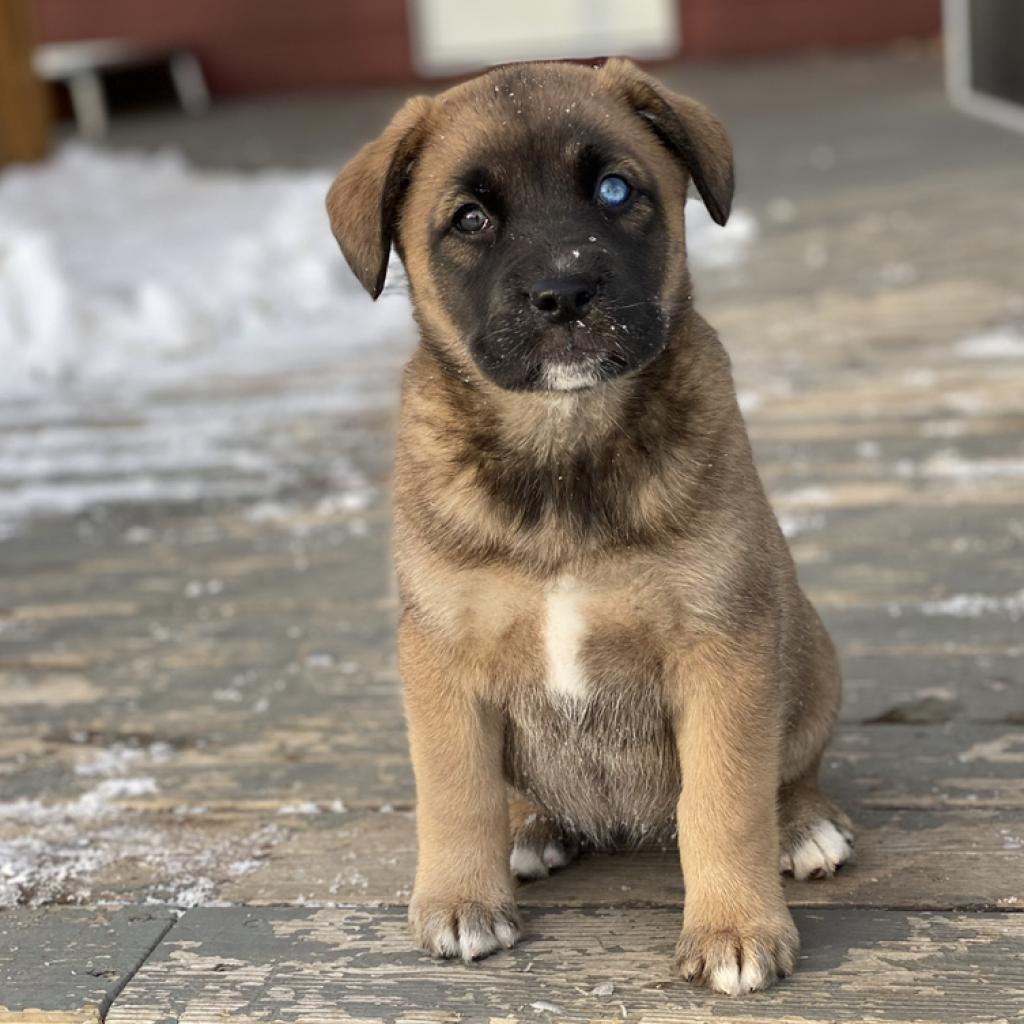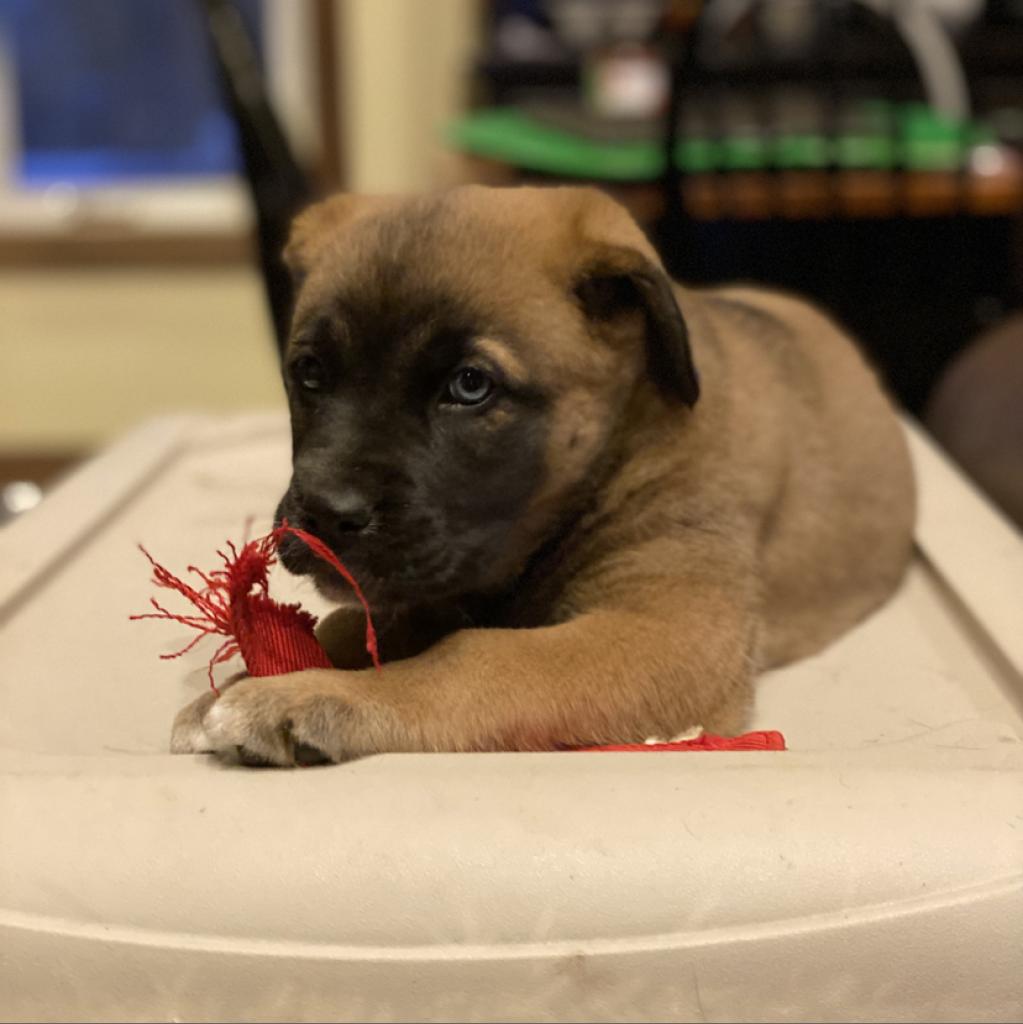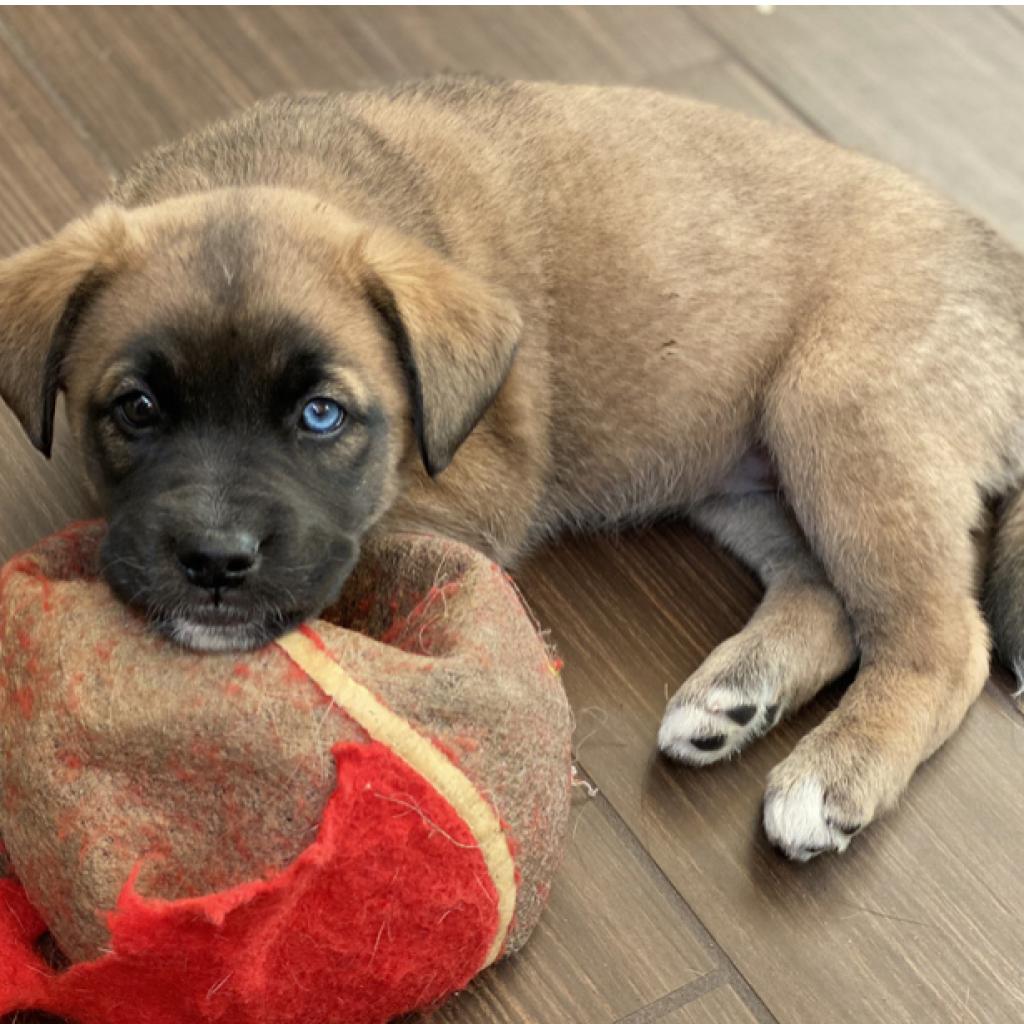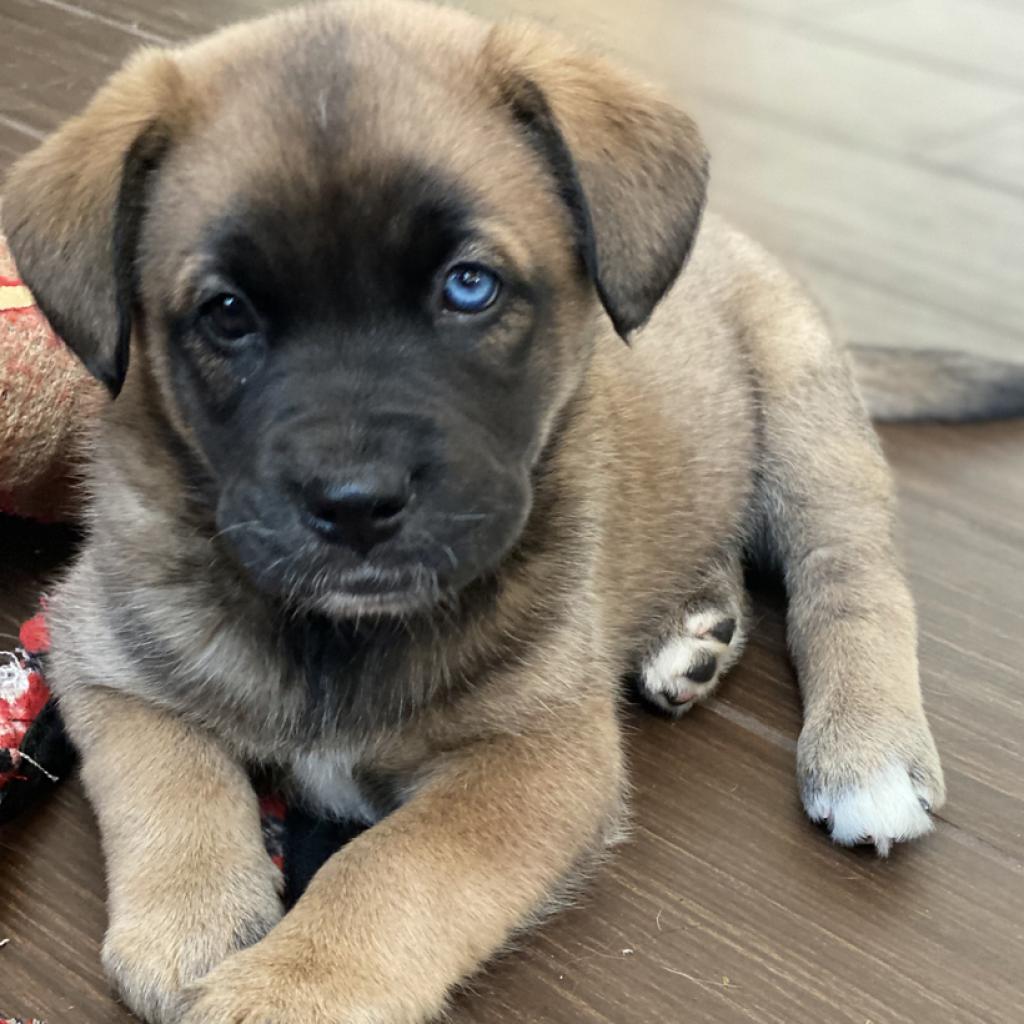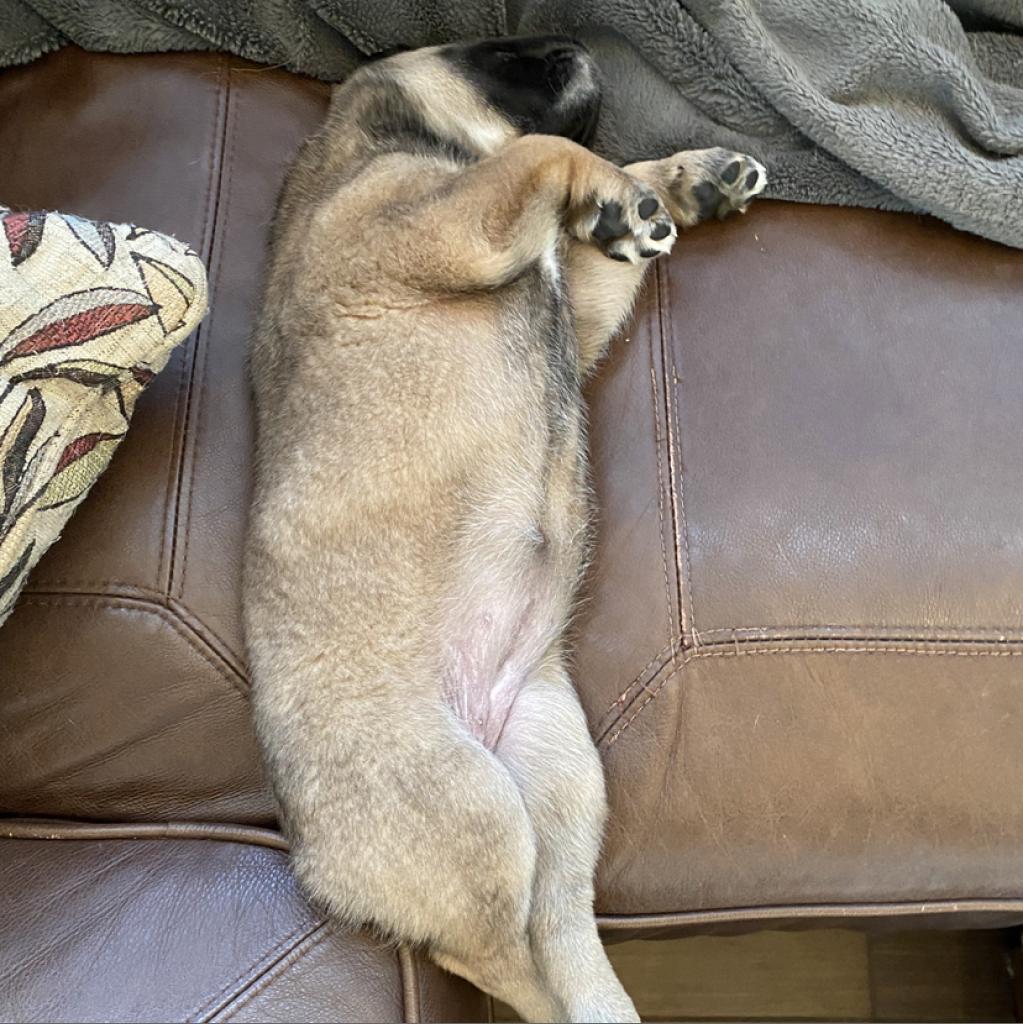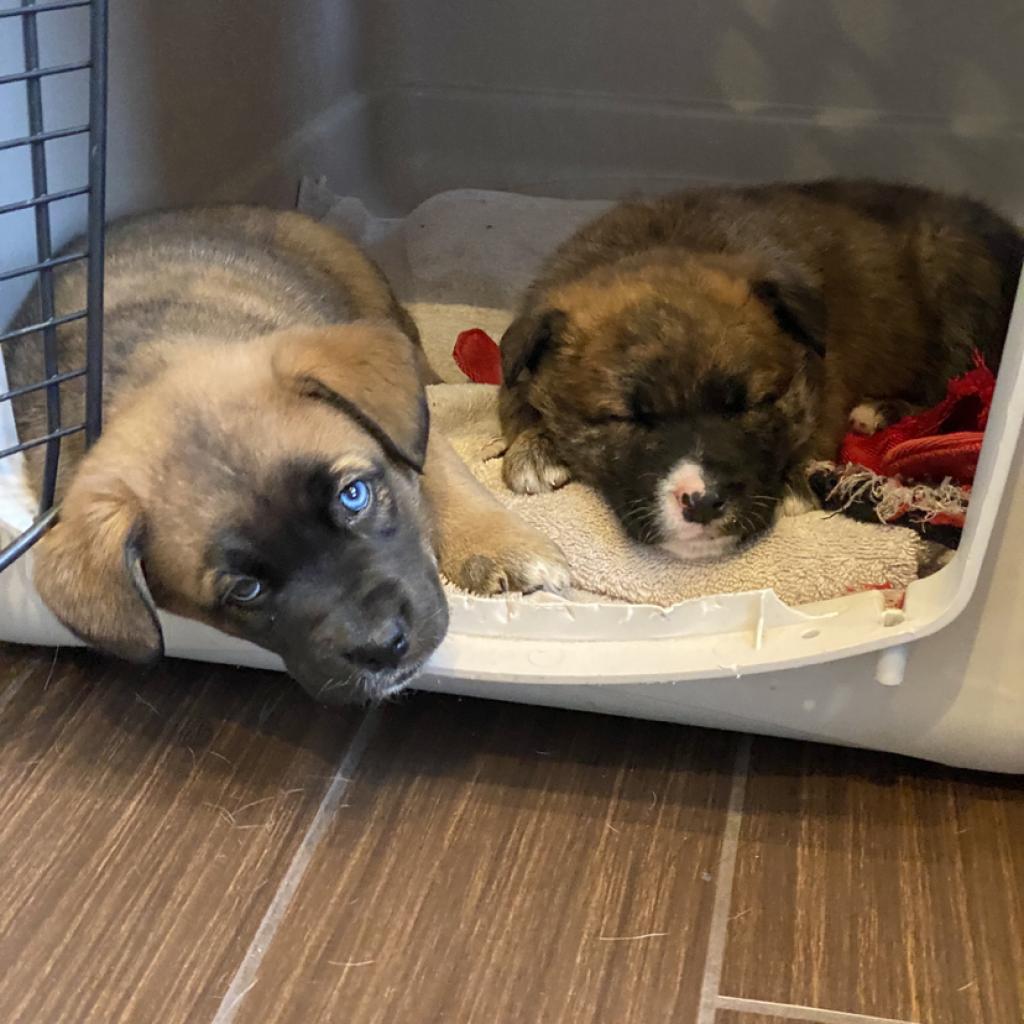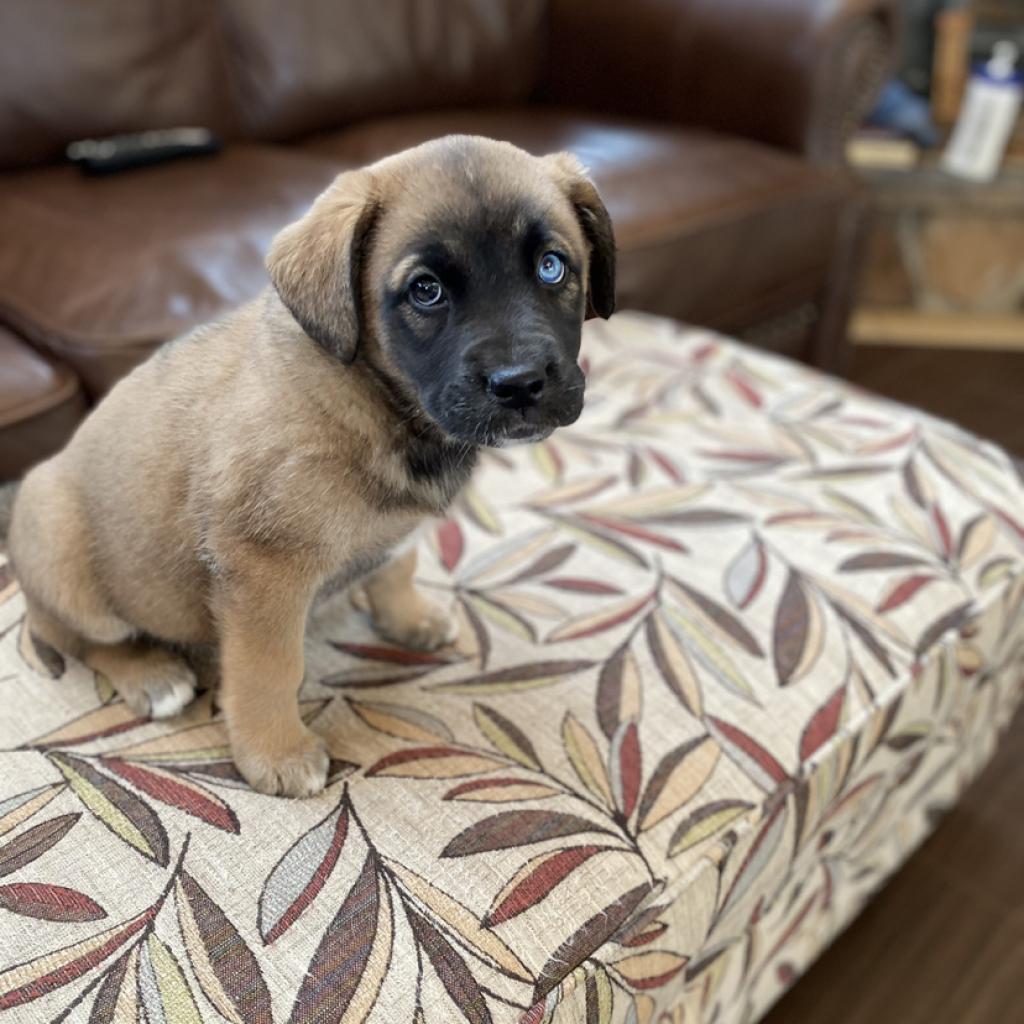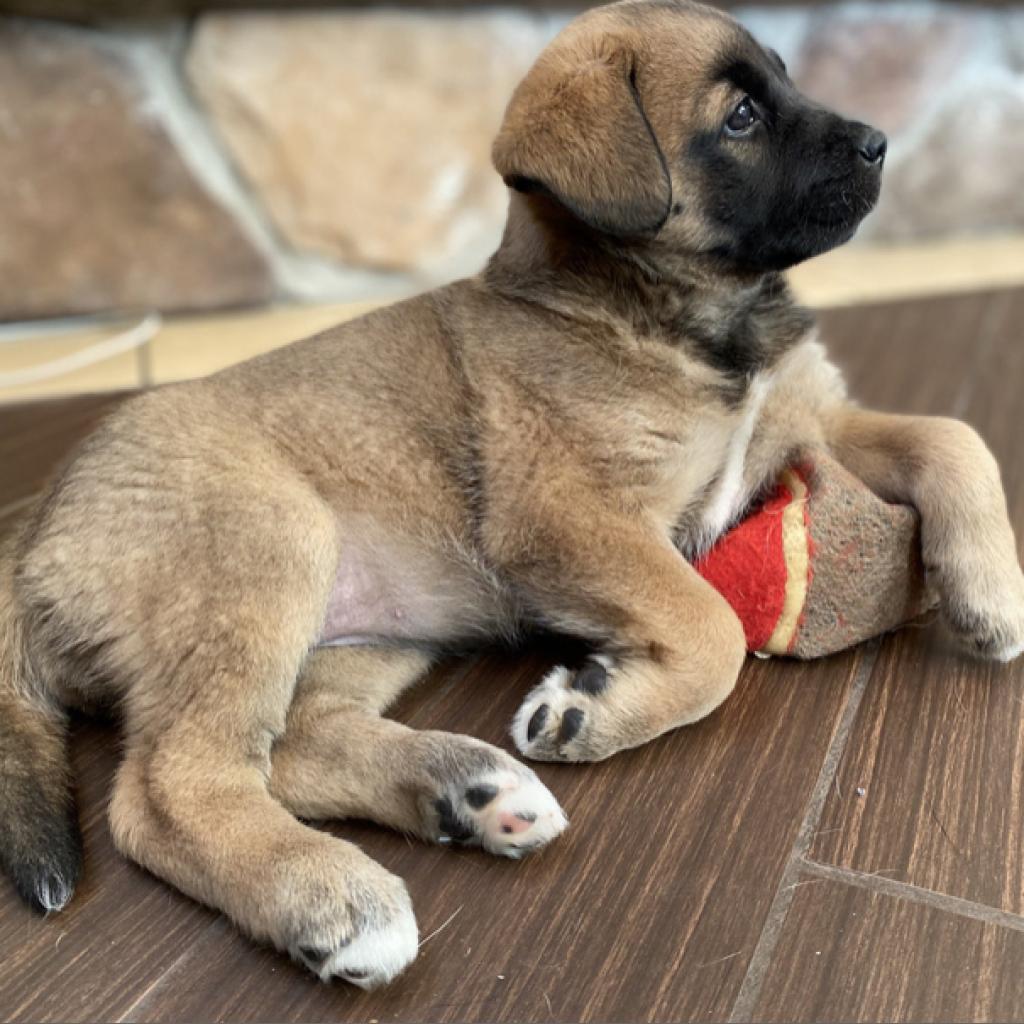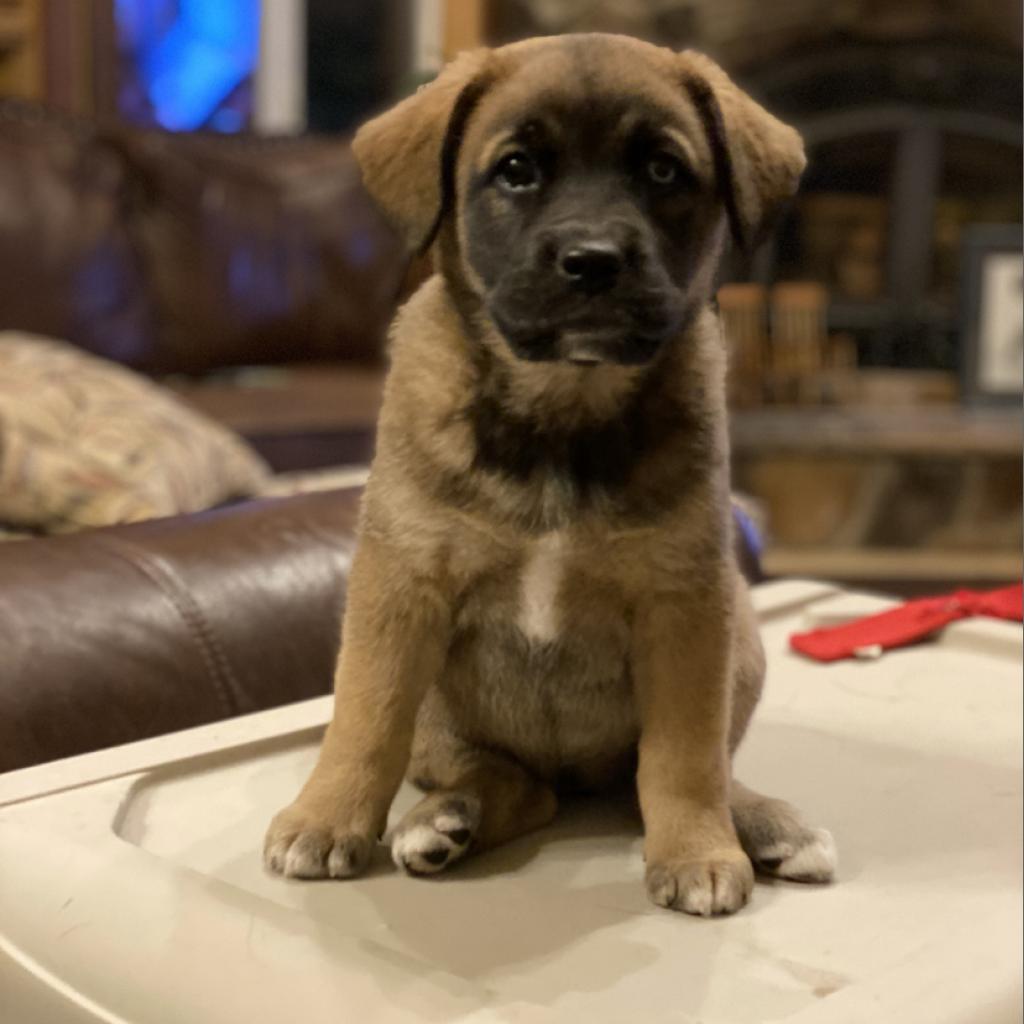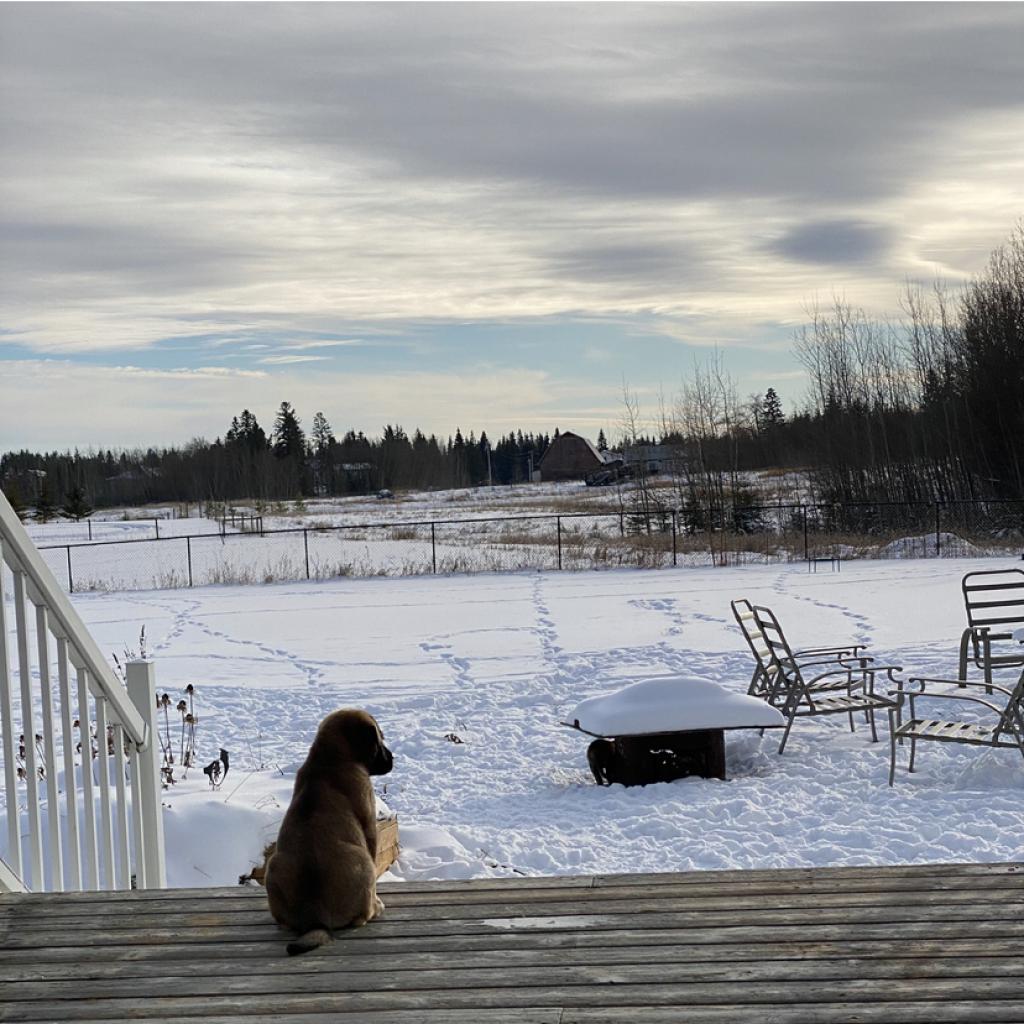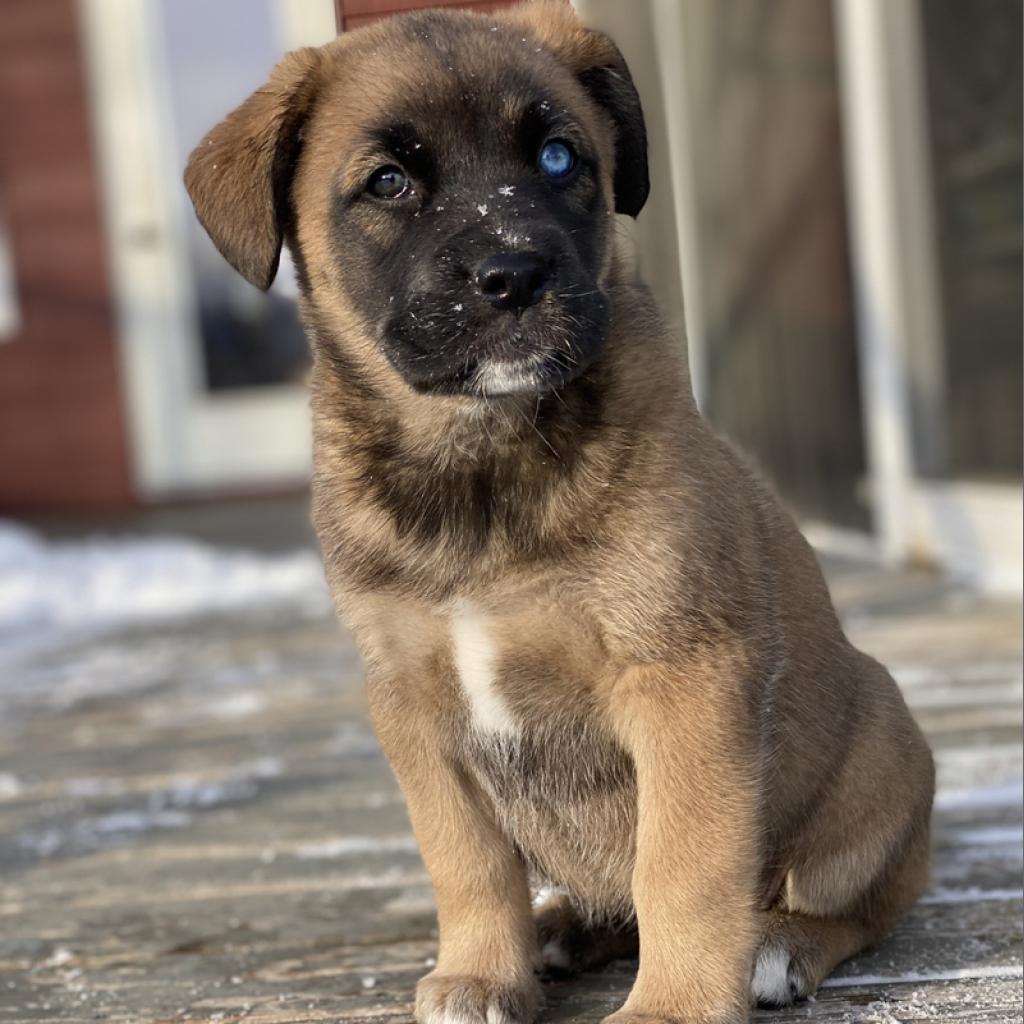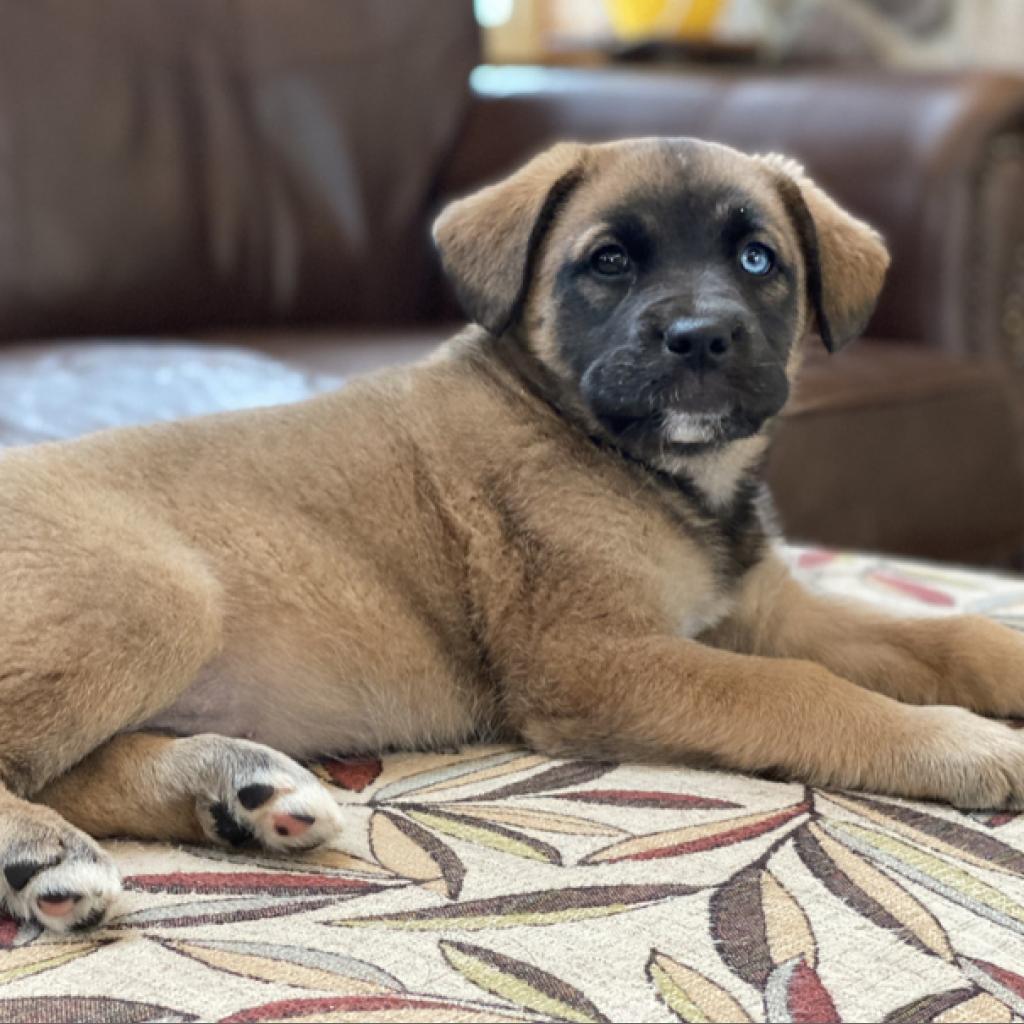 Hey there, you, yeah you - wanna be my friend? I'm Mars and I want to be friends with everyone! I'm an especially outgoing, friendly, spunky young pup and I'd love it if I could be part of your family! Right now I'm at a foster home with my brother Snickers, my foster people and their young resident dog, and I love them all. I love meeting new people and although I have not met cats or children I'm sure I'd love them too. I'm a bit of a chatter box and not afraid to speak up. I get very excited at meal time and sing and dance for my supper. I have the most luxurious coat right now. It's not very long but is very thick and oh so soft. My fur is the colour of nougat, with dark tips on my ears and tail, a black muzzle, a small white blaze on my chest and white tips on my toes. I have a solid build with a low center of gravity and am much sturdier than Snickers. Oh, and I have one deep dark brown eye for my serious side and one sparkly blue eye for my mischievous side. I'm adventurous, and want to be where the action is. I'll climb up on the back of the sofa, onto the top of my crate, sneak up the stairs - whatever it takes to be closer to you. I'm not brave enough to get down by myself yet though. I like playing outside, will venture farther from the house than Snickers, and will stay out to explore after the other dogs go back in. I'm a smart little girl, and eager to learn. I run toward the door and ask out but my timing isn't always good. And sometimes I'm having too much fun and don't remember to ask out. Potty training, crate training and sleeping through the night are all work in progress. I'm looking for a forever family that is home often and can be patient with me to help me learn and grow. I'm ready to go everywhere with you, on any adventure you can plan. I want to be your bff forever. Will you be mine? Although I am small now, I have the potential to be a large dog when all grown up.
No Longer Accepting Applications

Animal Type(s):
Dog
Gender:
Female
Color:
Brown/None
Approx. date of birth:
September 19, 2022
Breed:
Mixed Breed
Weight:
13.7 lbs
Intake date:
November 3, 2022
House trained:
Please note: If other cats/dogs in your home are not spayed/neutered, we may deny your application. SCARS exists due to lack of spaying/neutering and it is our goal to end this cycle. If there is a documented medical reason for your animal to not be spayed/neutered, we will work with you.