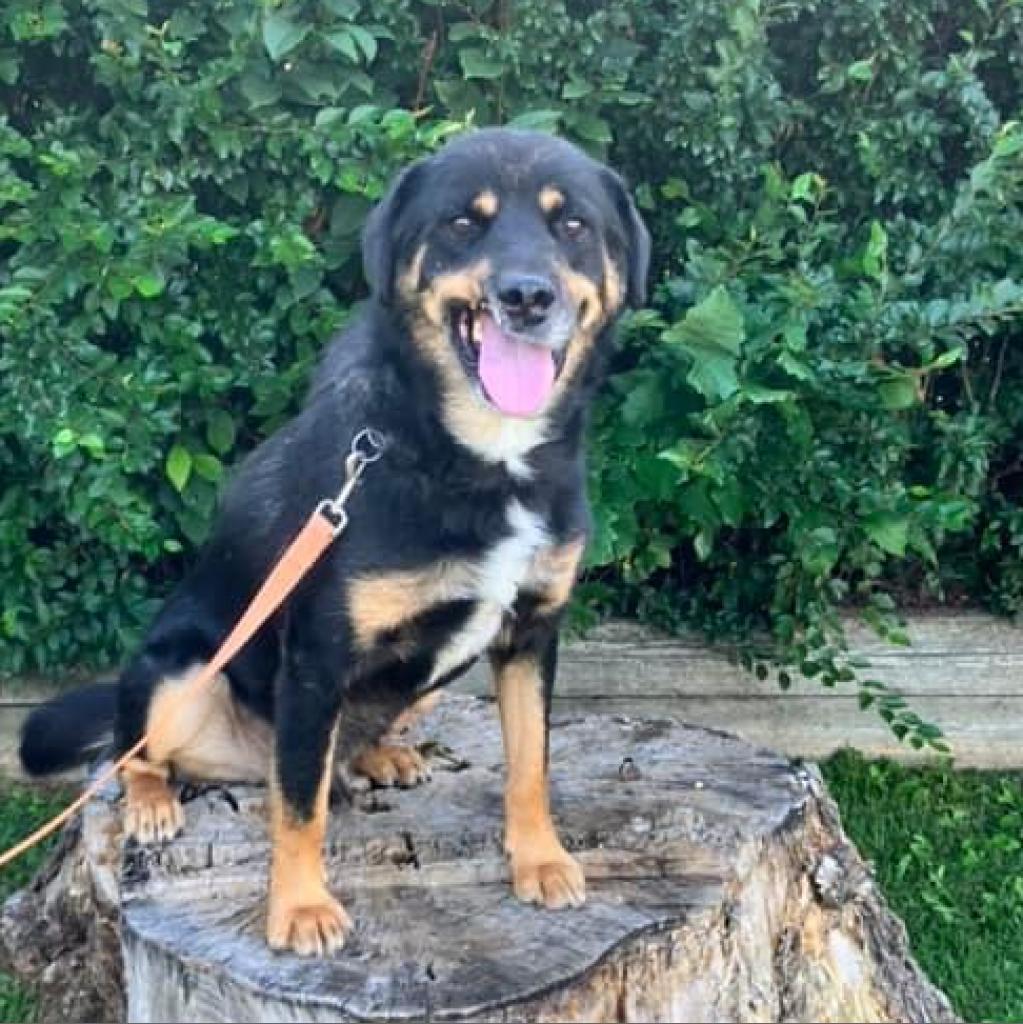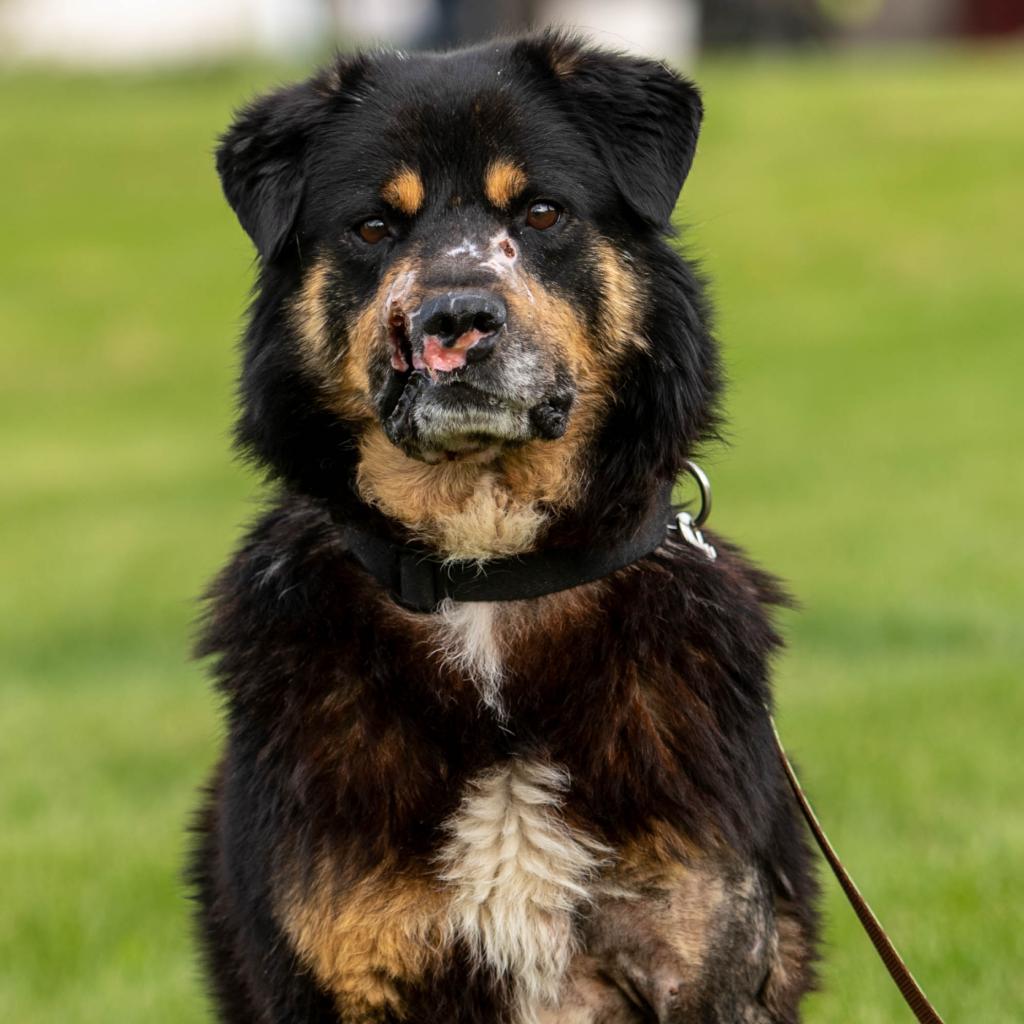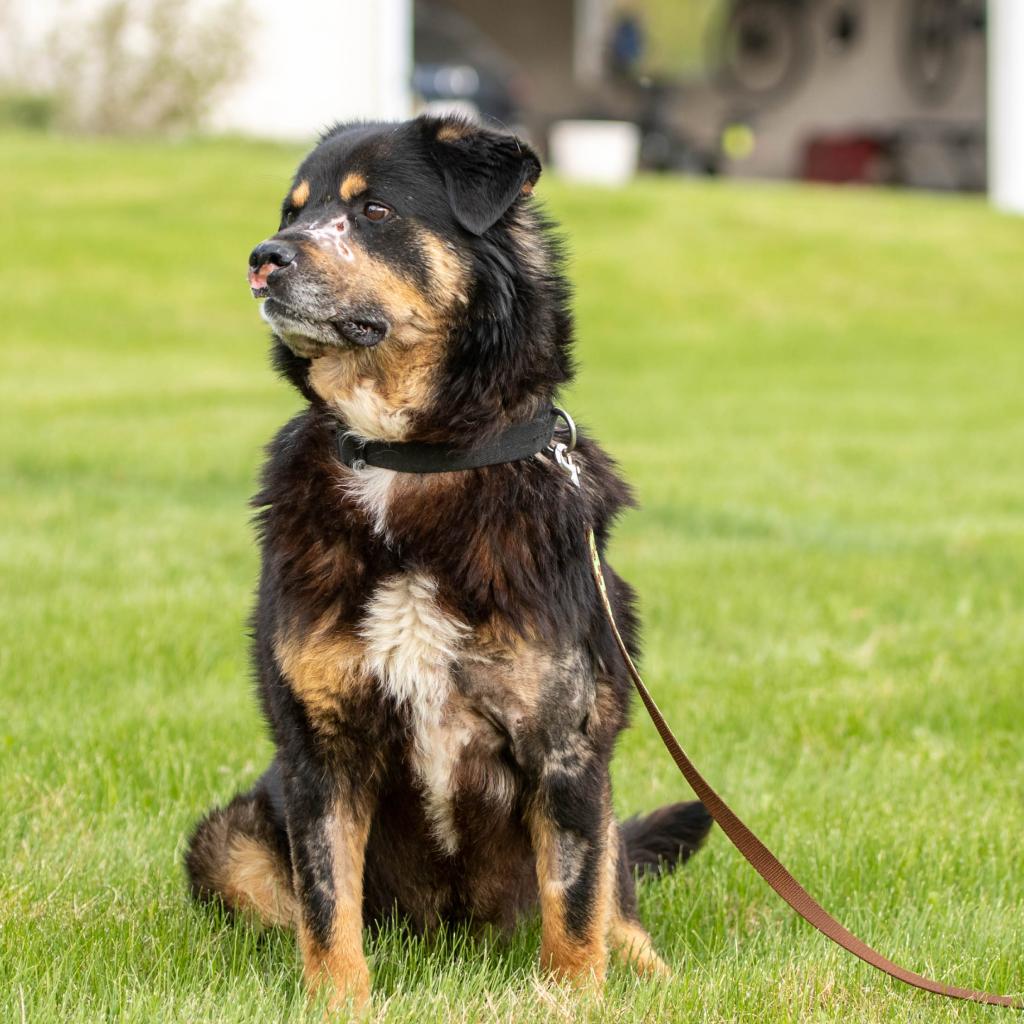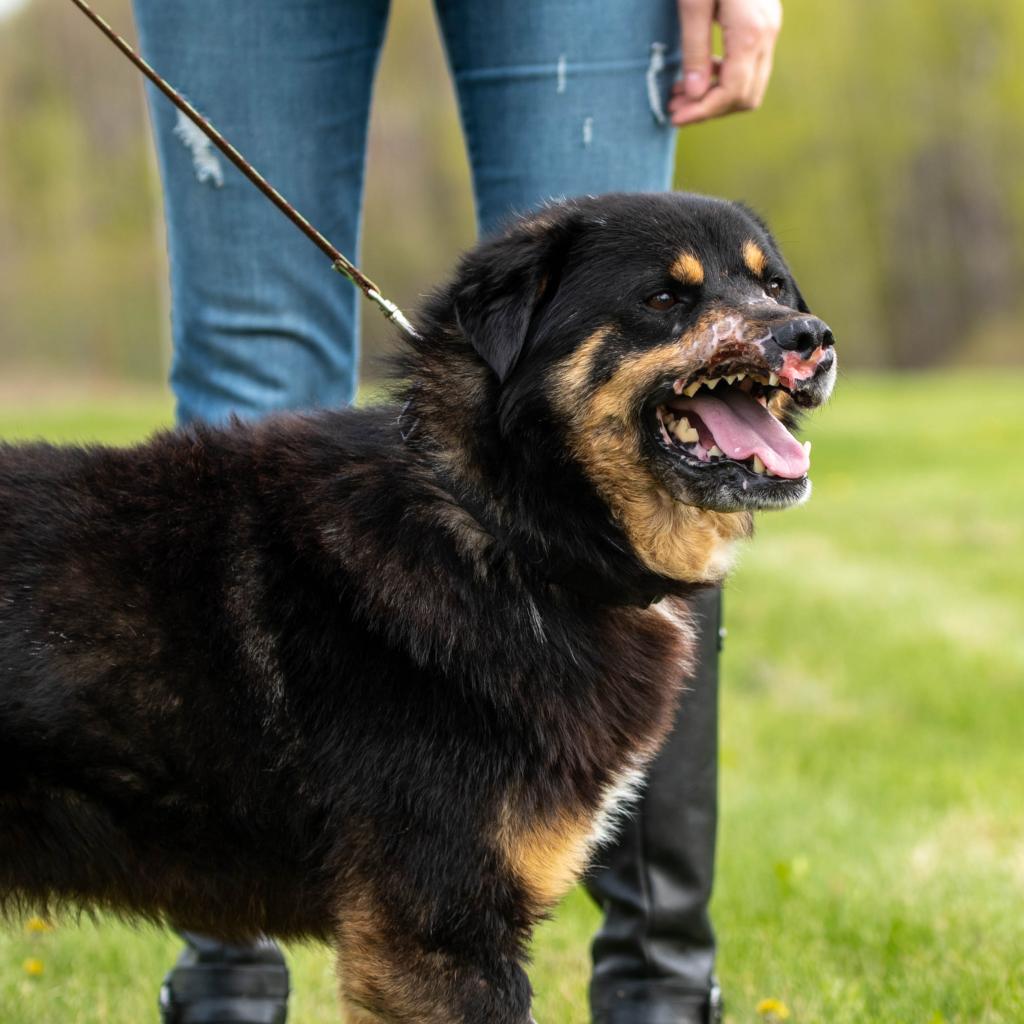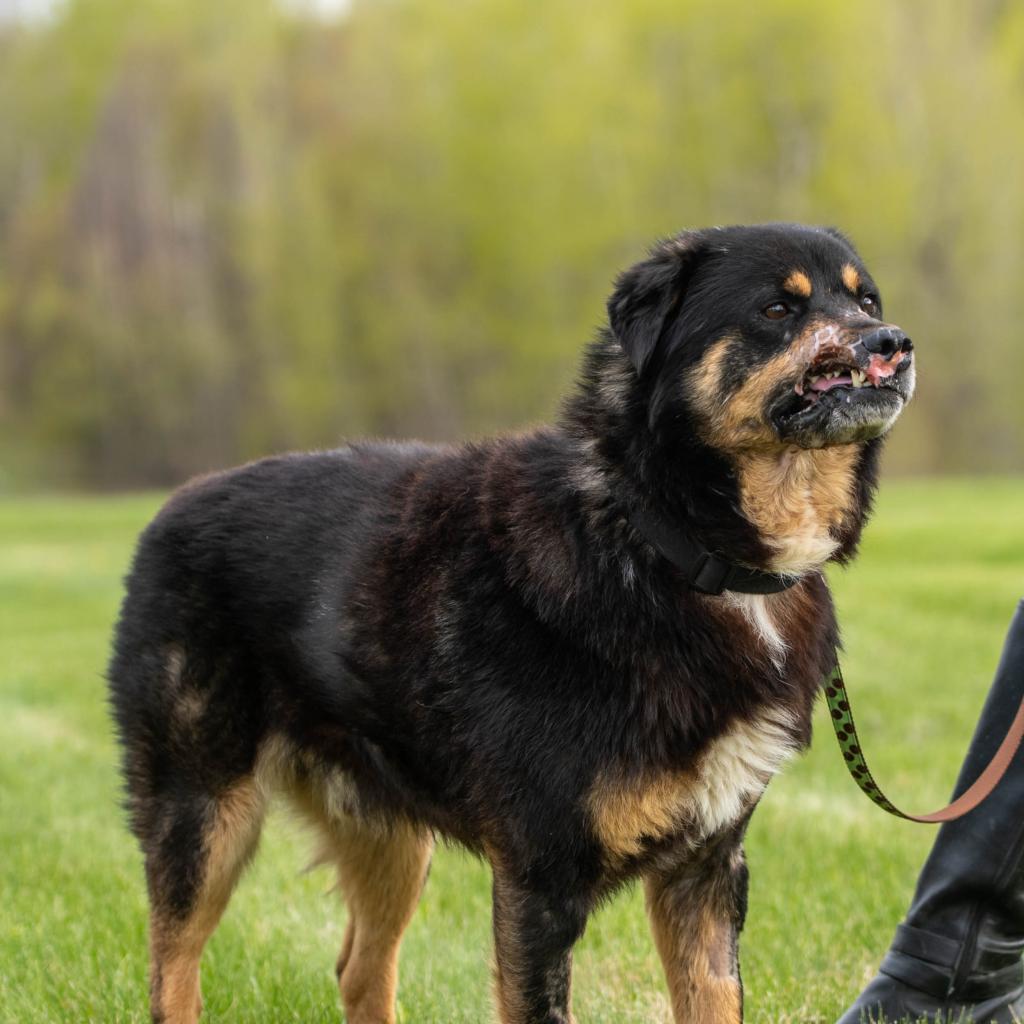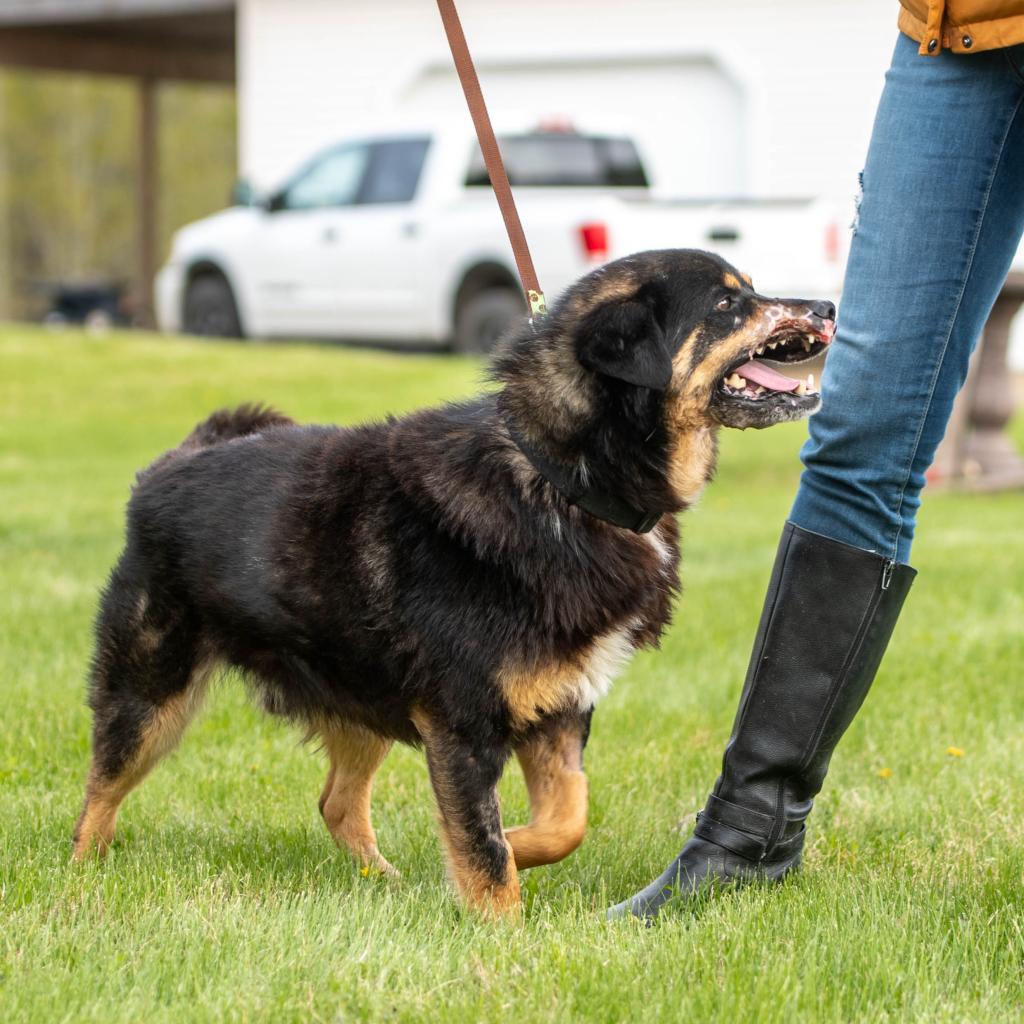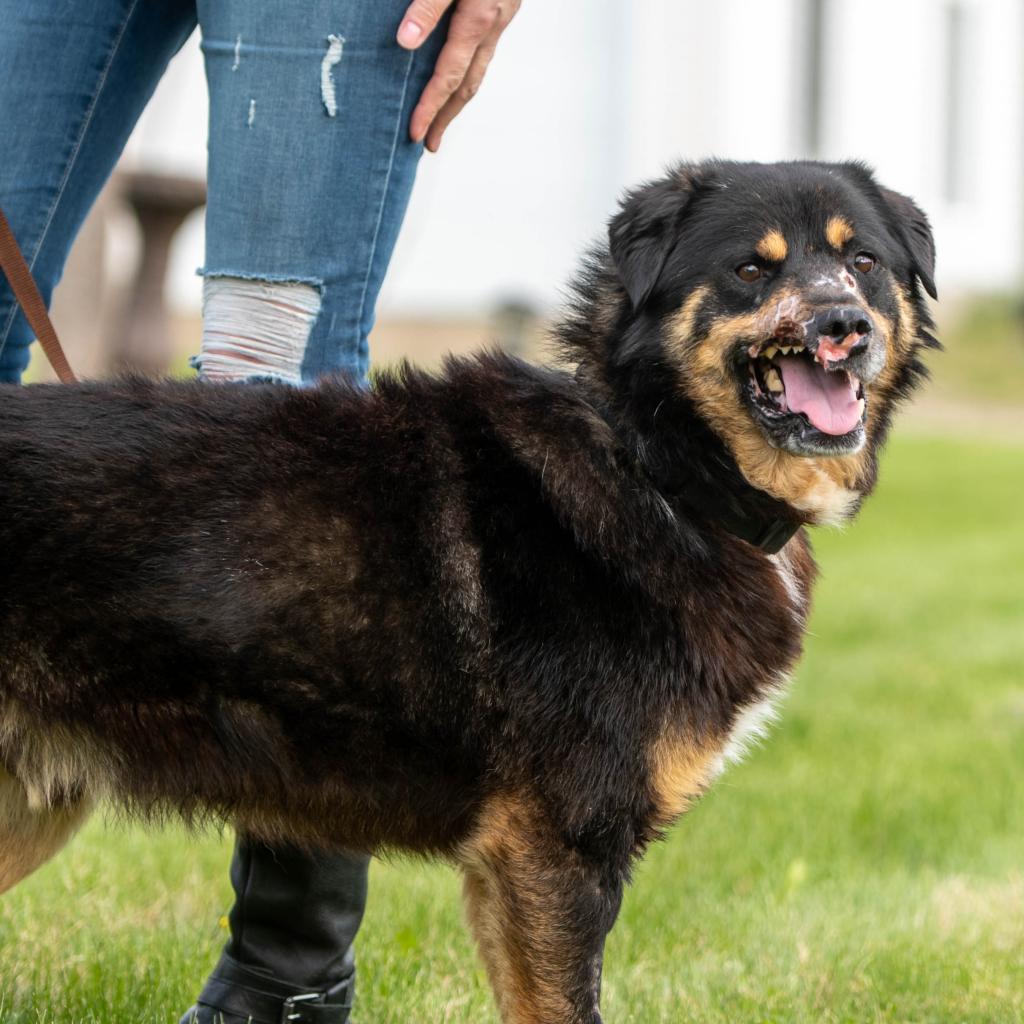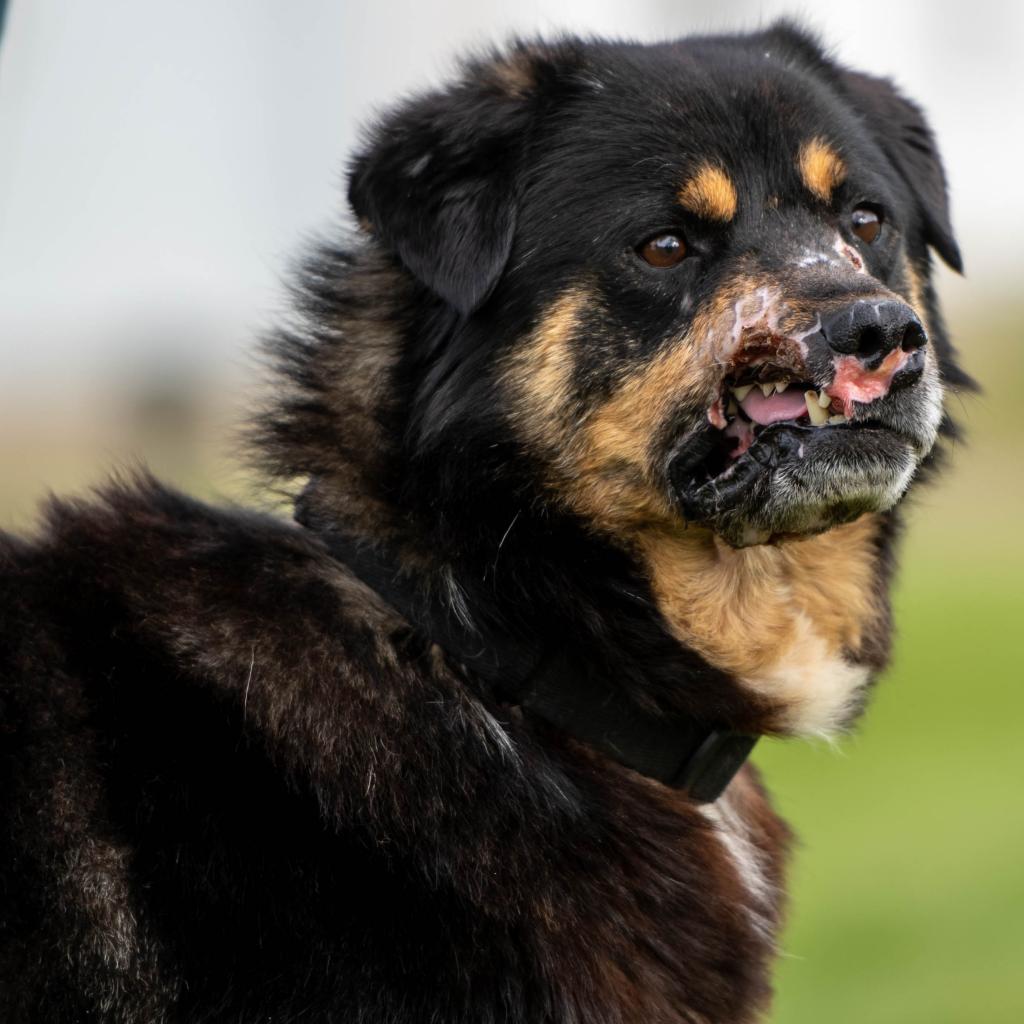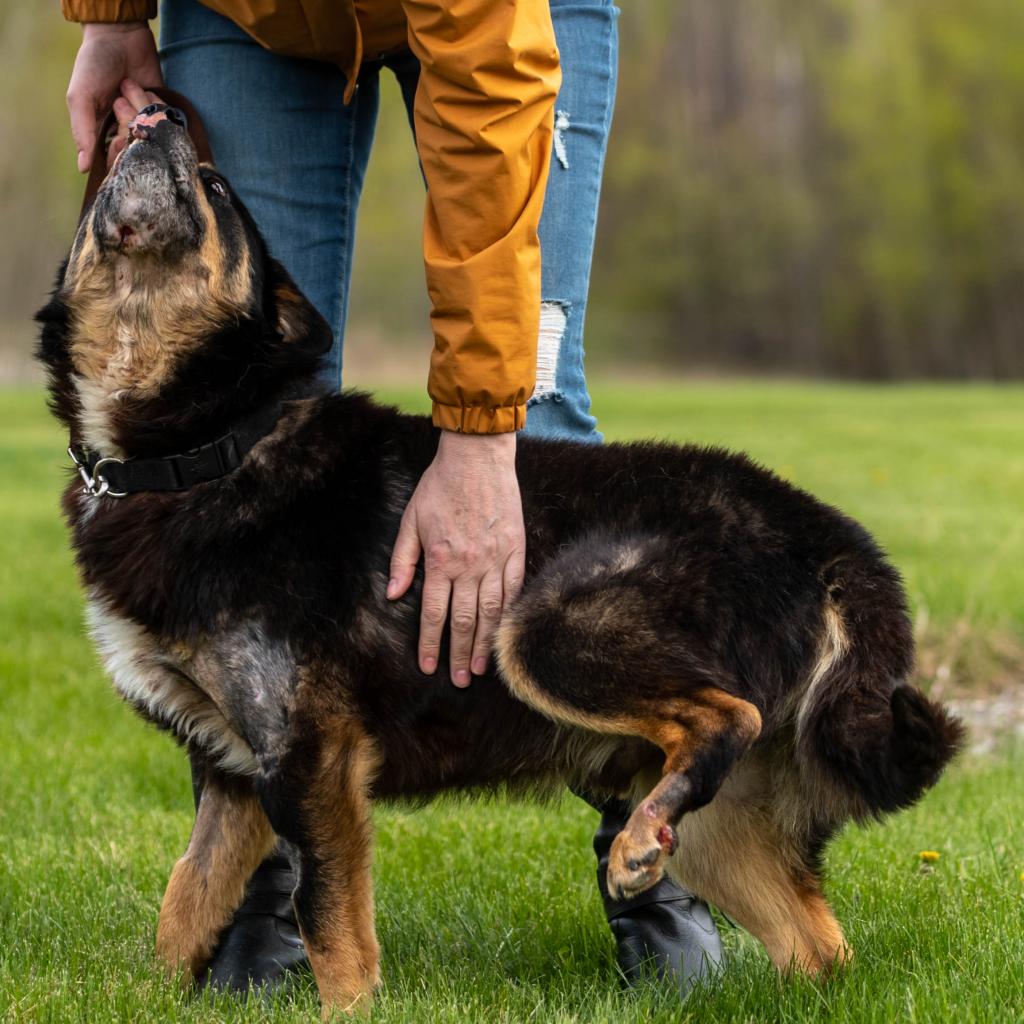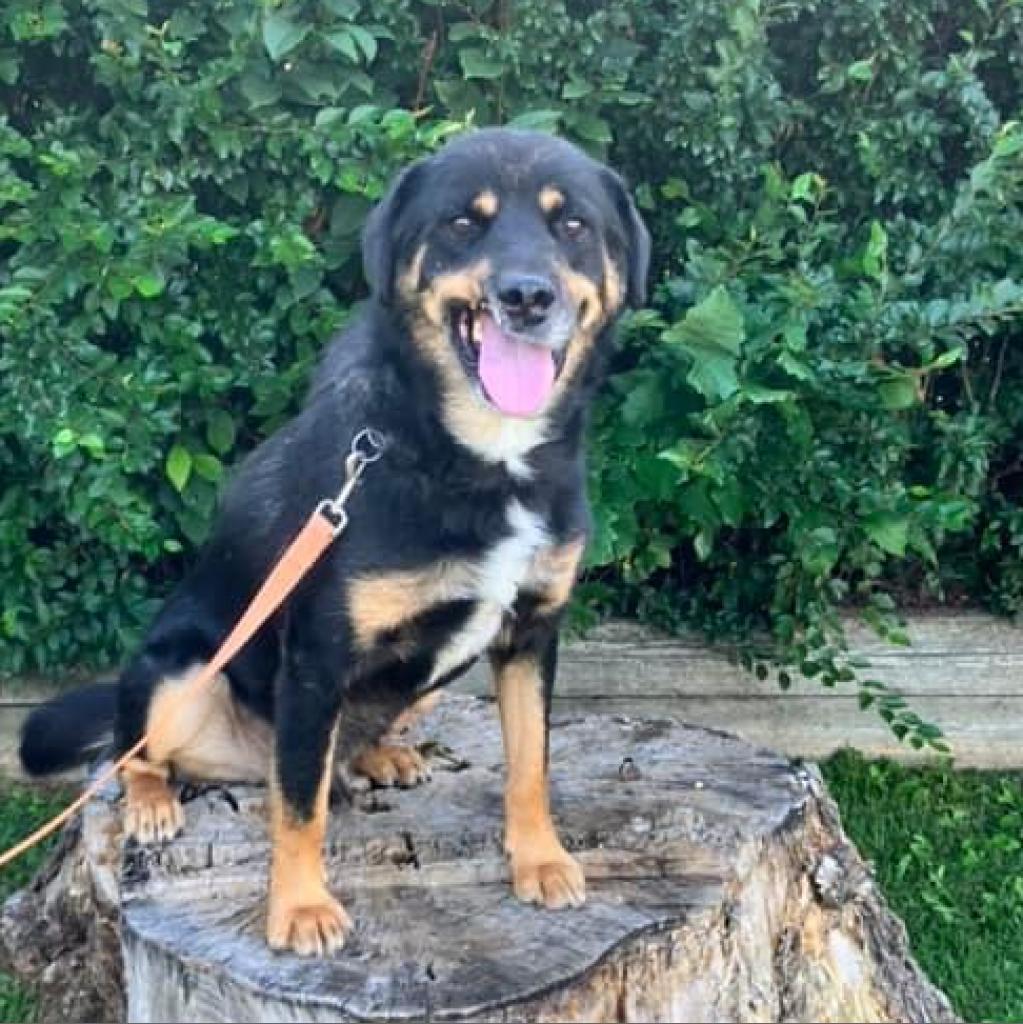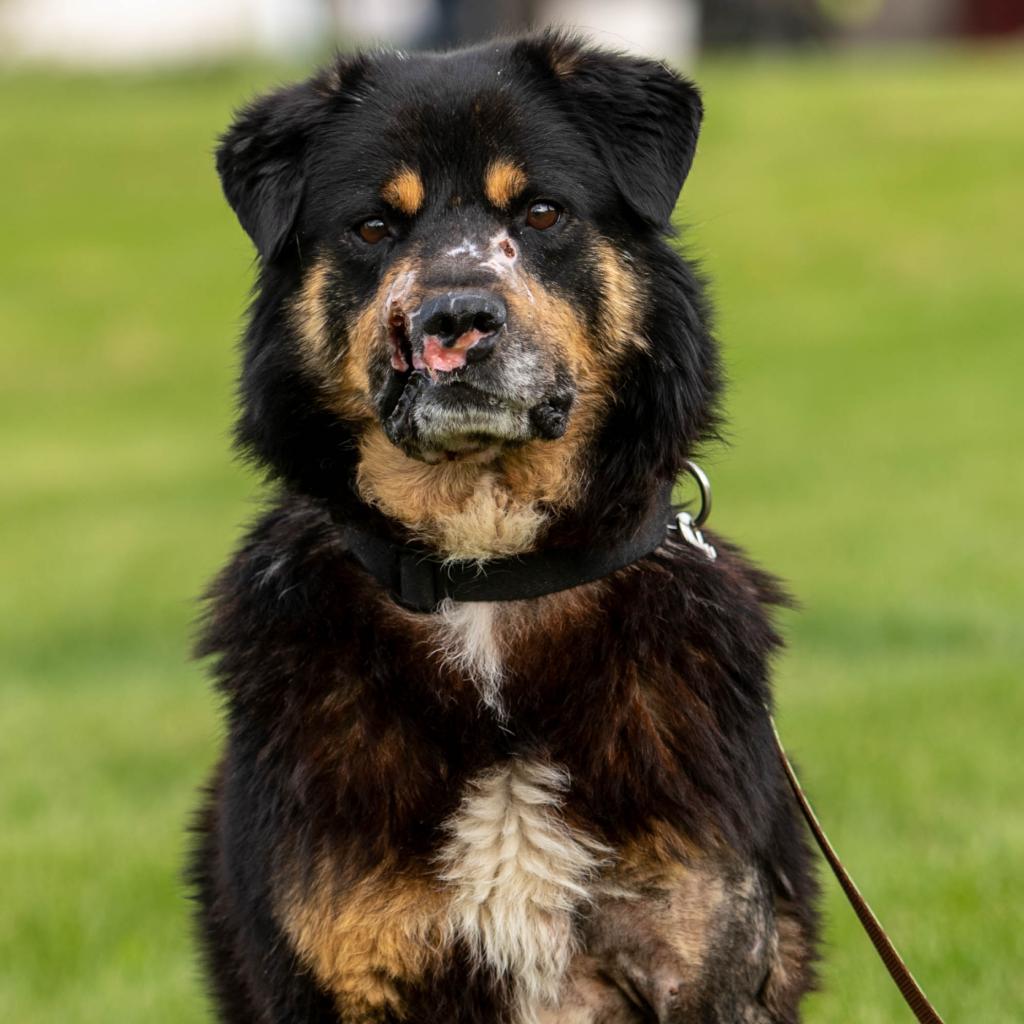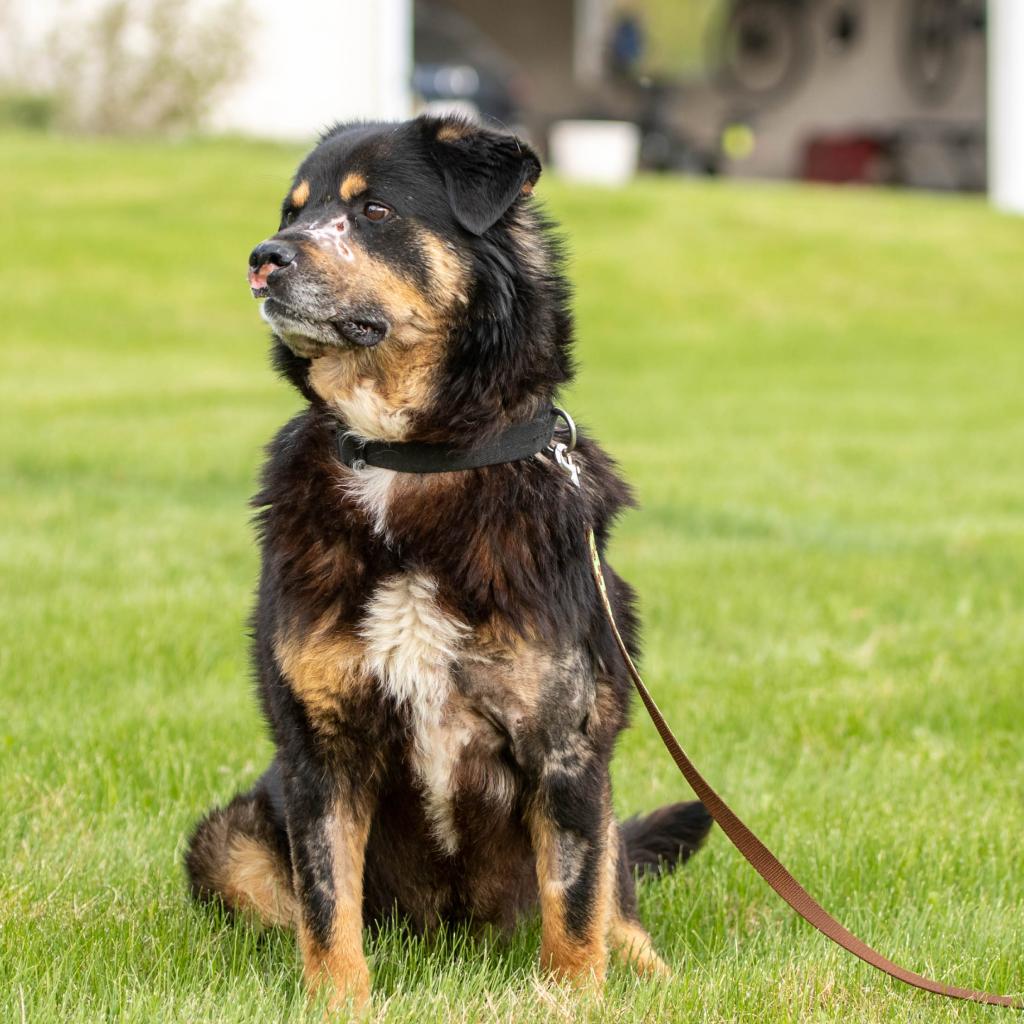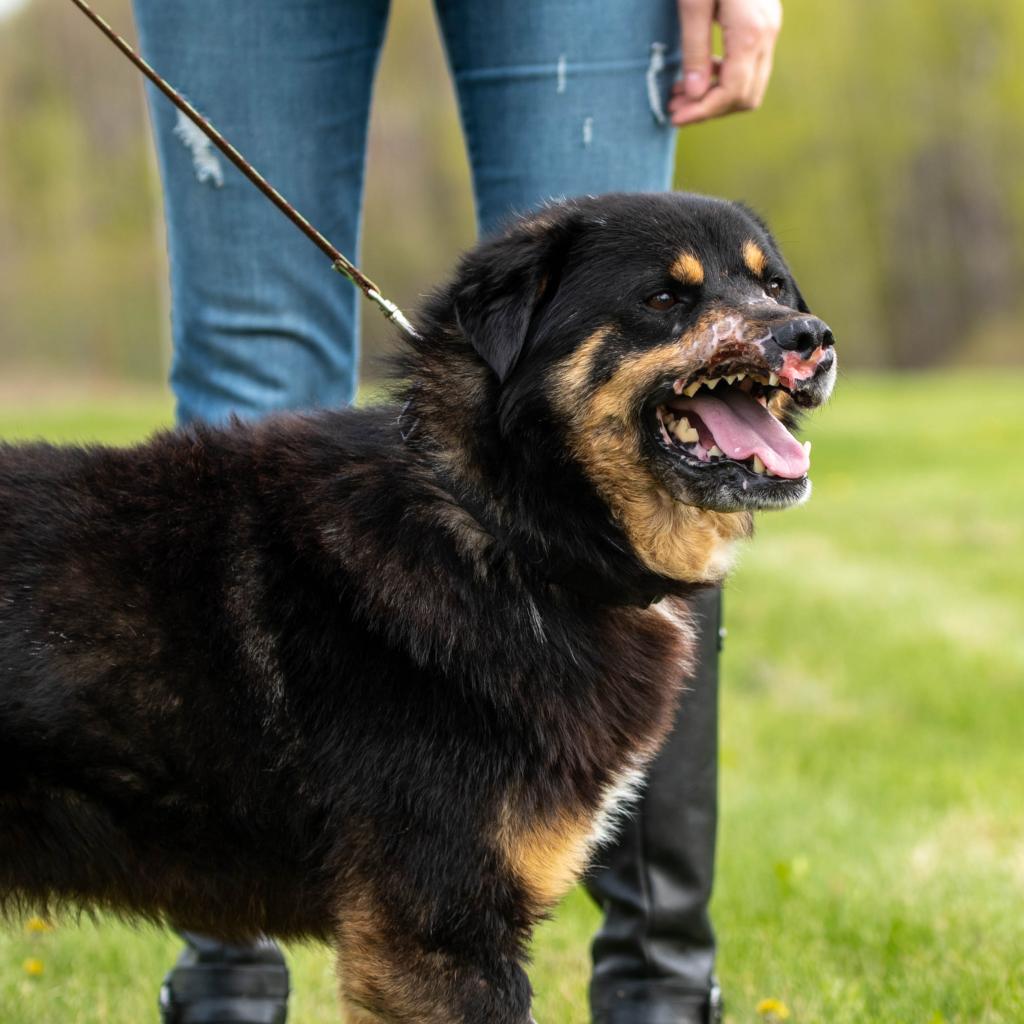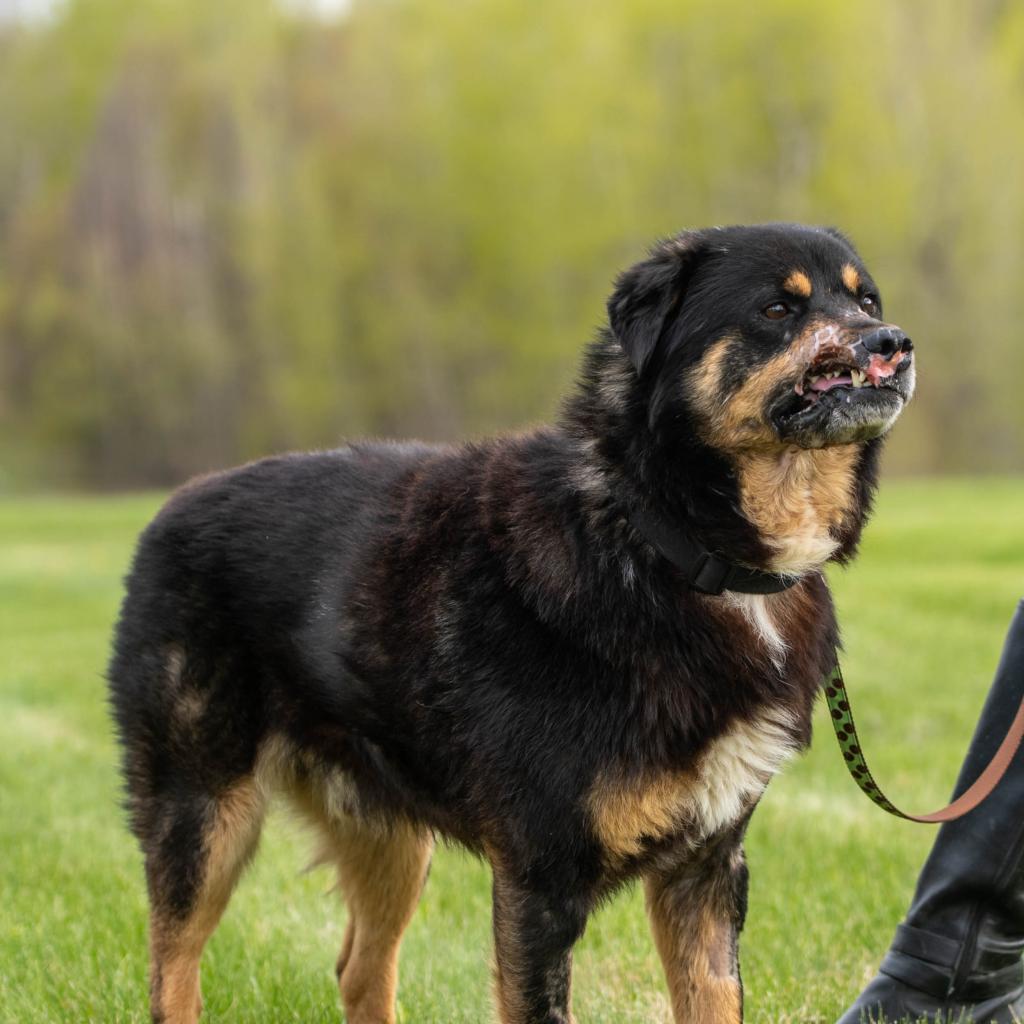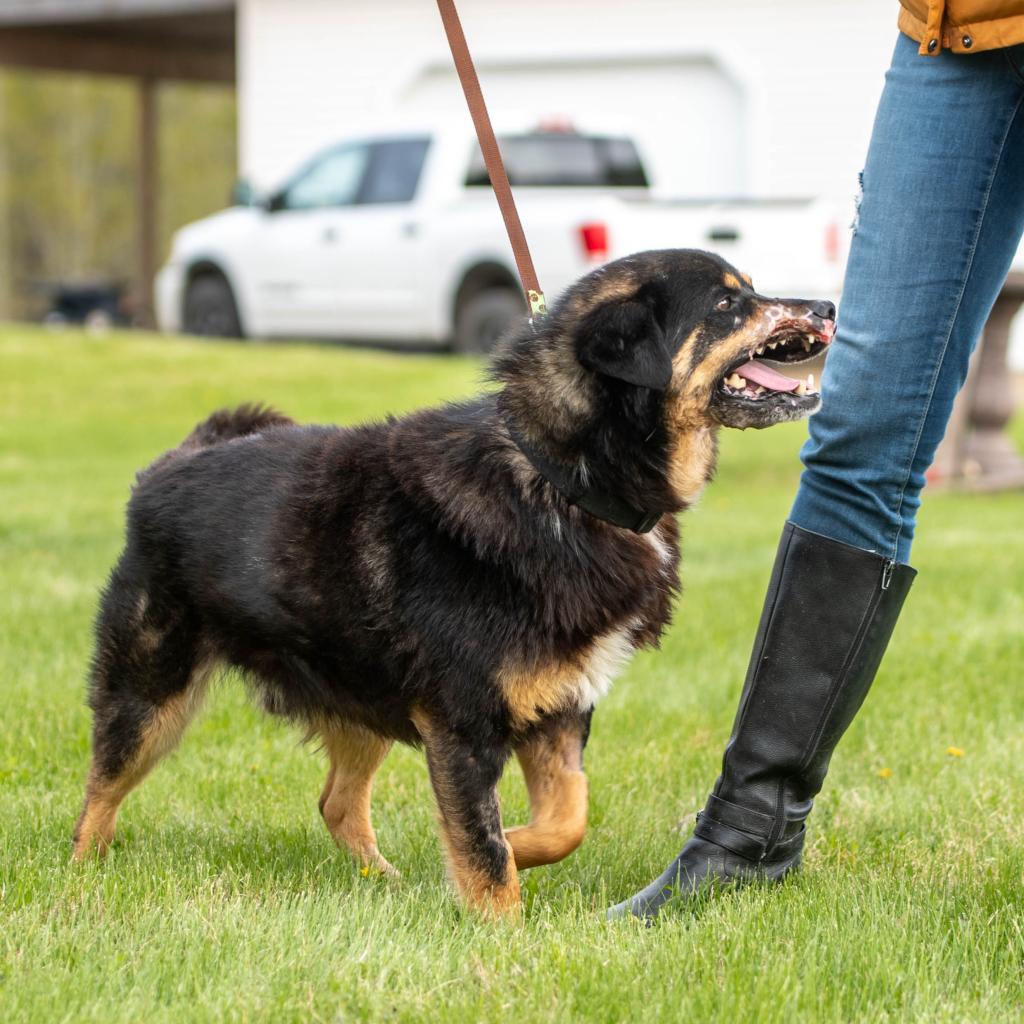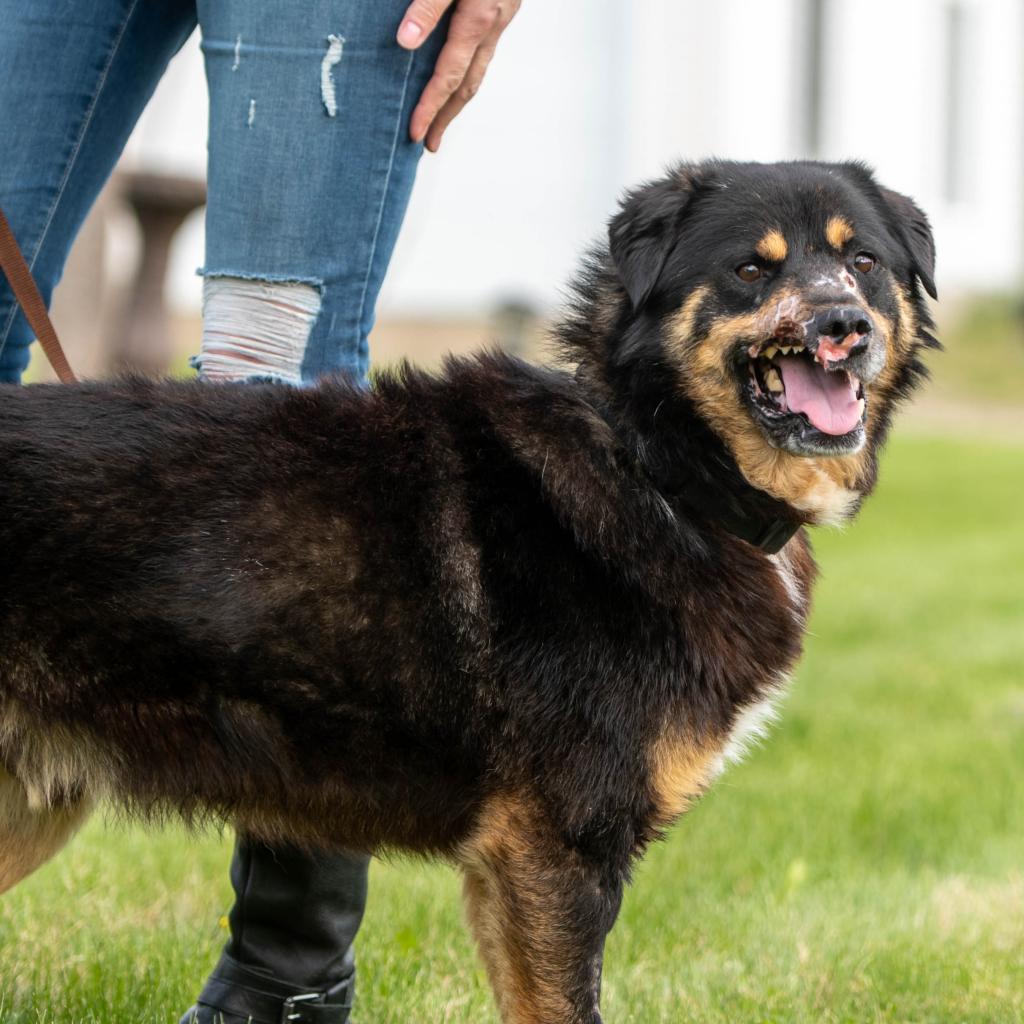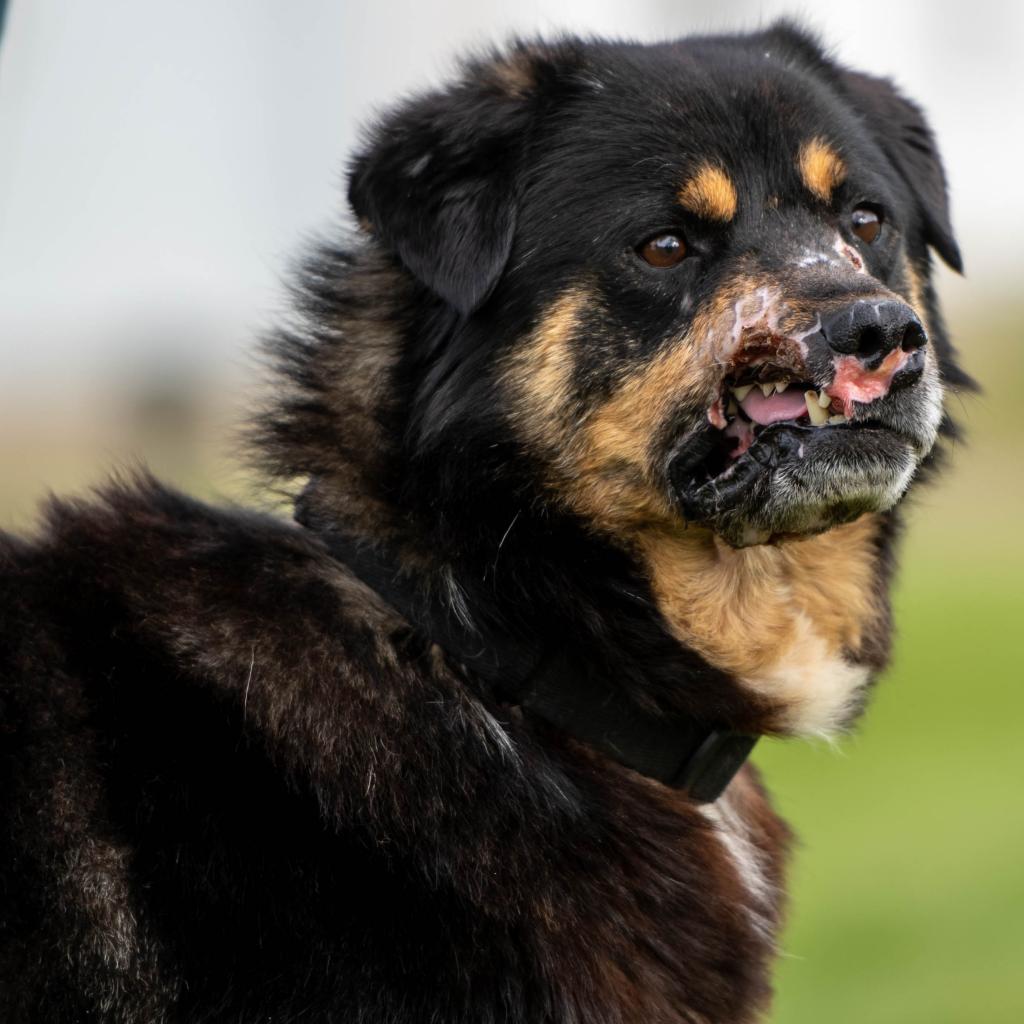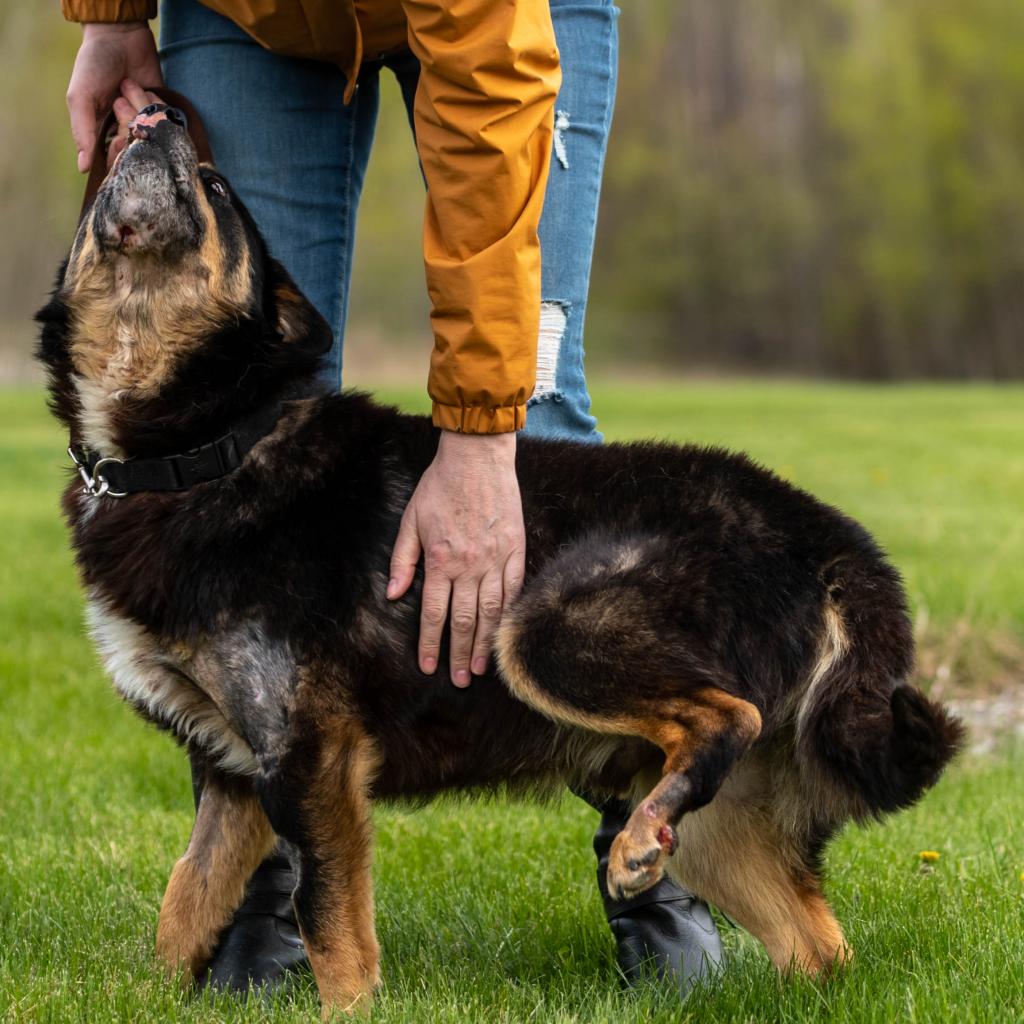 Hi everybody! My name is Cujo but I prefer Jo or Jo Jo. I'm a mix breed from Northern Alberta. I've been told my profile pic makes me look much bigger than I actually am, but I'm only about 50 lbs!. There's some speculation as to how old I am, but my Foster Parents seem to think I'm just getting into middle age because I'm pretty mellow and though the zoomies still come, they're not as frequent or last as long as they once did and I like a good nap! I'm a very sweet boy with a happy disposition and medium energy needs. You may have heard about my injuries but don't worry! They're healing great and don't even look half as bad as they initially did! I can almost eat soup now - HA! Kidding! I can eat and drink fine and my leg has healed up really good as well - the only lasting effects are a slight limp and some cosmetic scarring. I should probably think about monitoring my activity levels with the limp and we can probably expect some arthritis or other type of general soreness in the leg to develop, but other than that, no problems! Some other info about me that could be helpful: I'm good with my Foster Sisters for sure but not sure about other boy dogs as there's none here. I could get along in a multi dog house but I'm kinda all about JoJo, so being an only dog, at least to start, would be best. Stupid Cats: I'm ok with my foster cat bro and sis but do enjoy harassing them if I feel like starting a little action. Again, not a no to living with cats but it would have to be the right circumstance.. Car Rides: I'm ok in the car. I do enjoy standing on the console and looking out the front window. It makes me feel like I'm running real, real fast. People: There's no such thing as Strangers, only potential new best friends Leash Manners: I'm not used to being restrained. Like, I'm not bad but practice will definitely help. Manners in general: I'm all about the Jo Man, so I can be a little headstrong at times. I just need practice and a little discipline, is all. I'm also newly neutered and am kinda liking the routine of the house. Both are kinda new and may help me settle down in the long run. All in all though, I'm pretty good! Disposition: Happy go lucky with a touch of goofball. I like to lie on my back on the dog bed and roll around until I roll right off as an example. . The Silver Lining: I LOVE food. Like, you don't even know. LOOOOVVVEEEEE it and will do ANYTHING for it. It's making training so easy! God I love food. Especially Cheese. Especially. Cheese.
Available for adoption

Adopt Me!
Animal Type(s):
Dog
Gender:
Male
Color:
Black/Tan
Approx. date of birth:
March 11, 2015
Breed:
Mixed Breed (Large)
Weight:
48.5 lbs
Intake date:
May 2, 2022
House trained:
Please note: If other cats/dogs in your home are not spayed/neutered, we may deny your application. SCARS exists due to lack of spaying/neutering and it is our goal to end this cycle. If there is a documented medical reason for your animal to not be spayed/neutered, we will work with you.