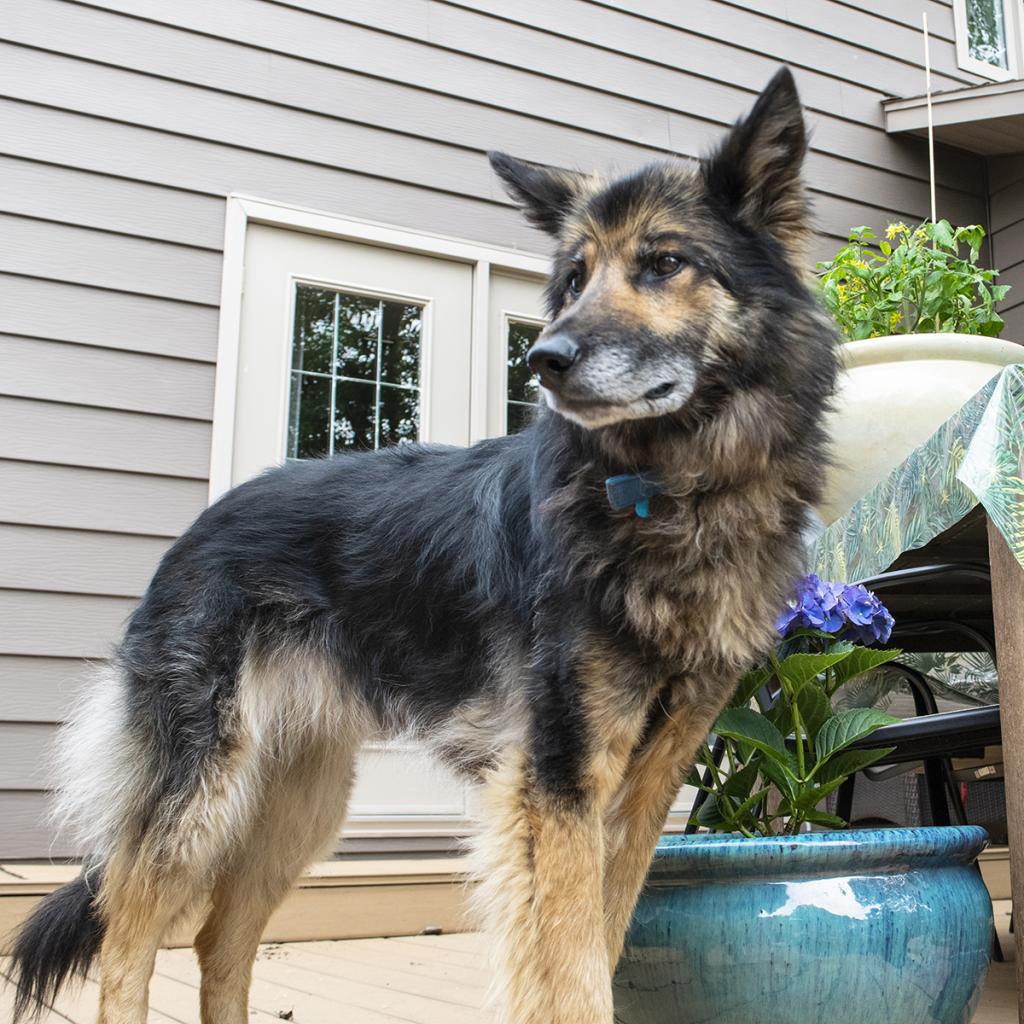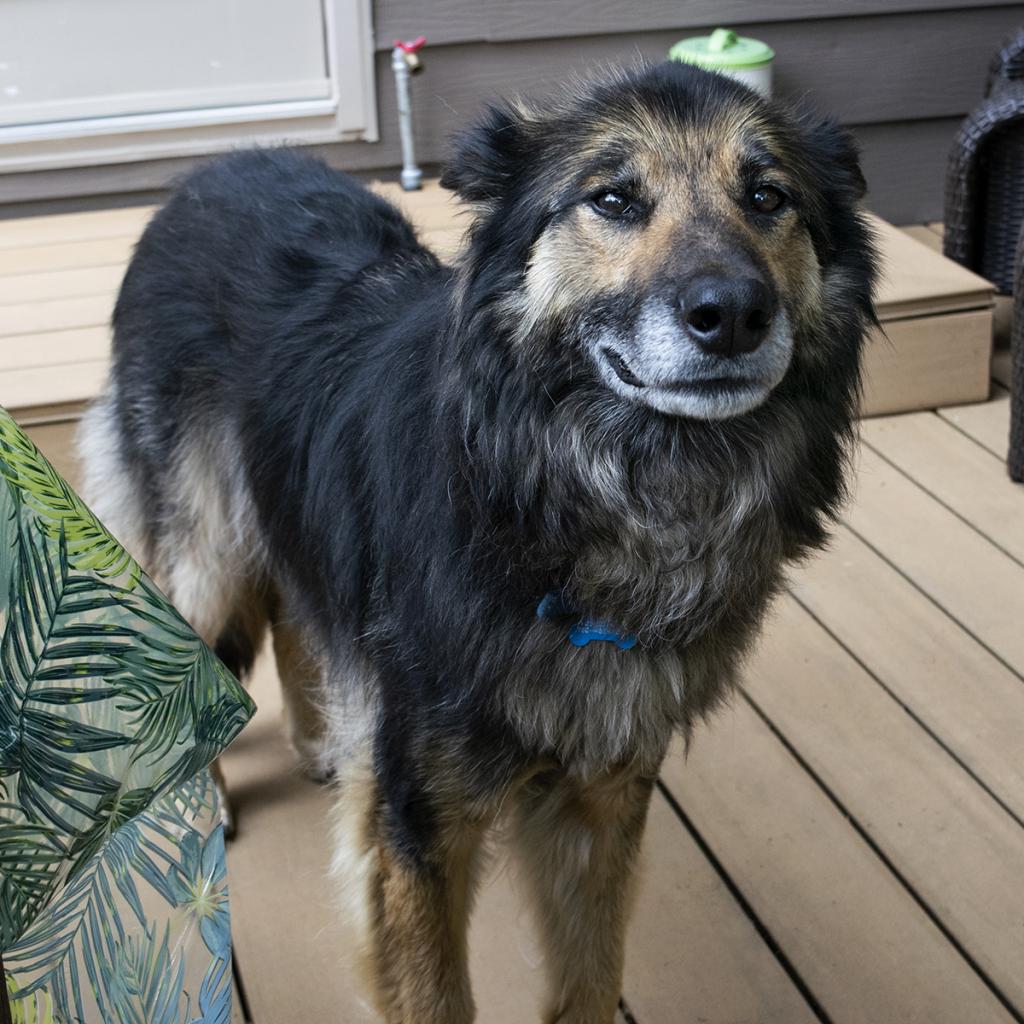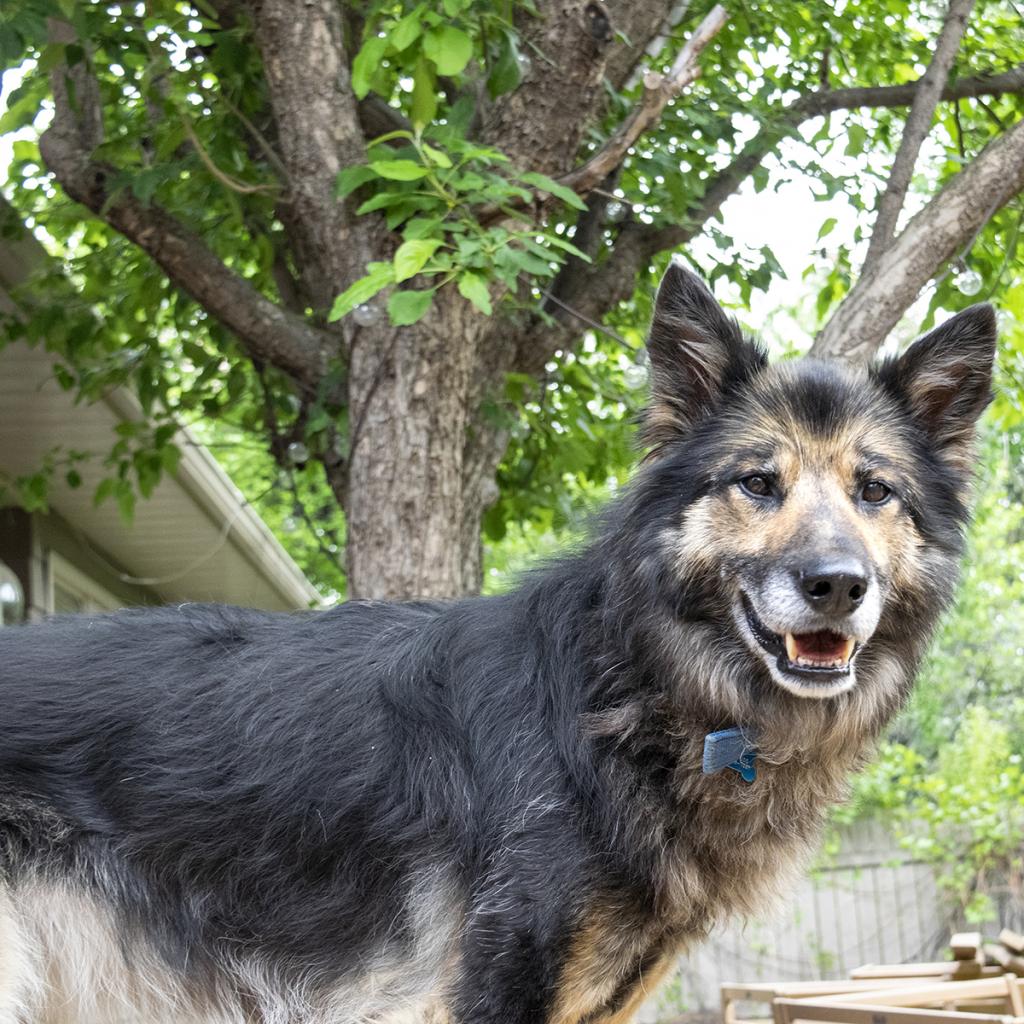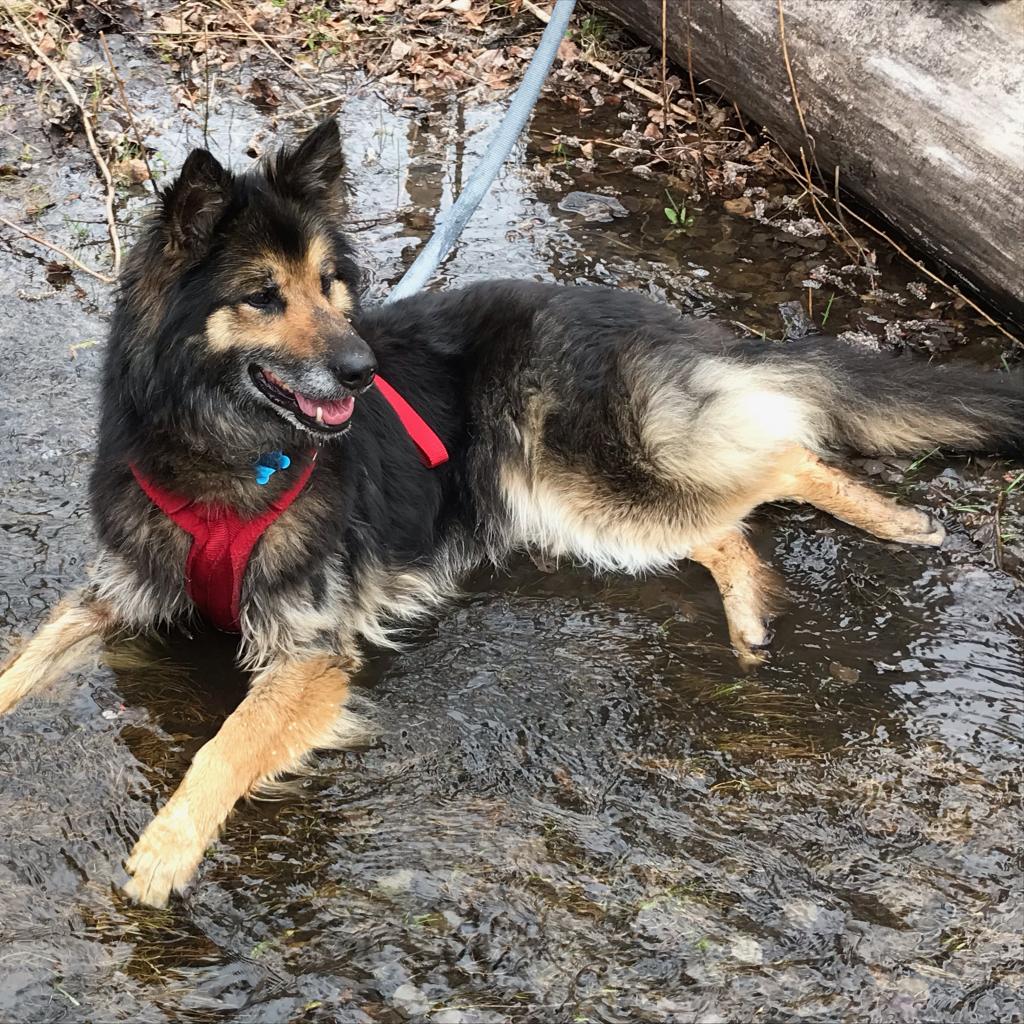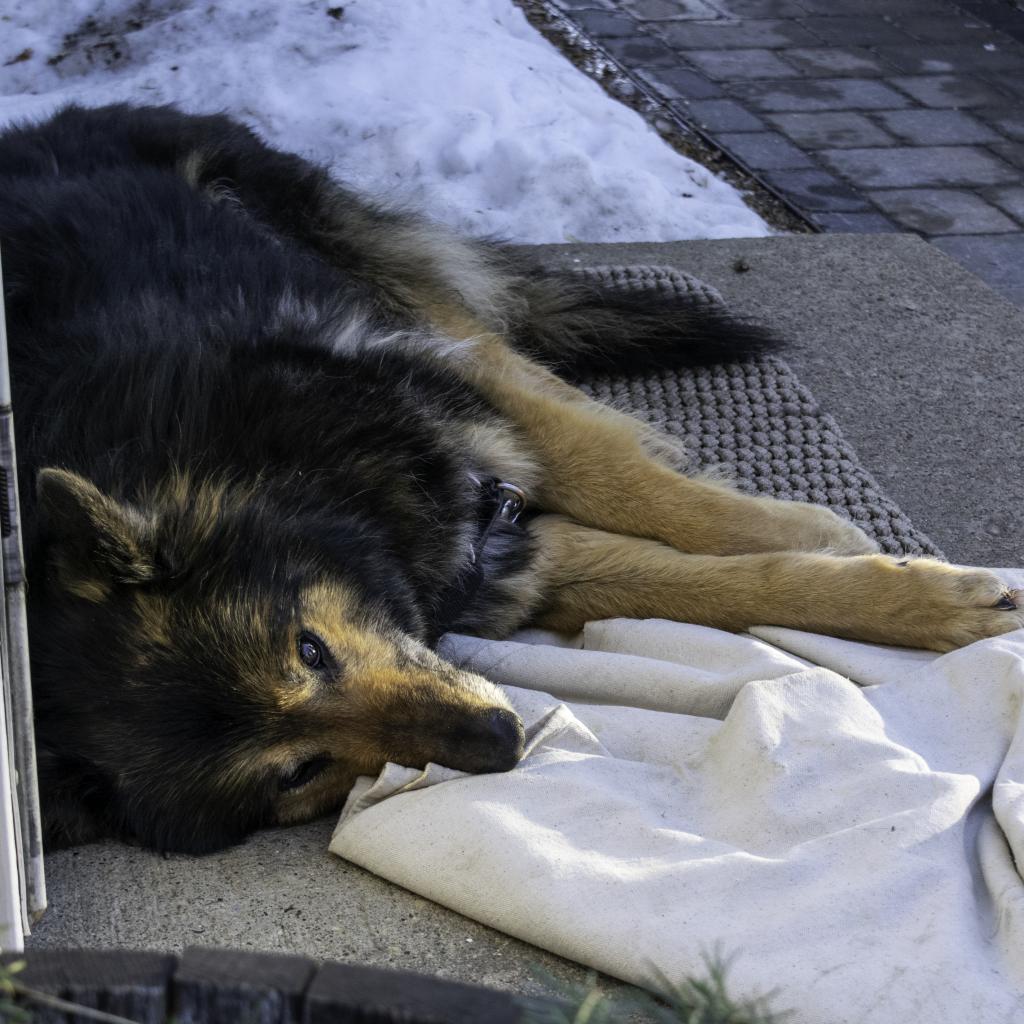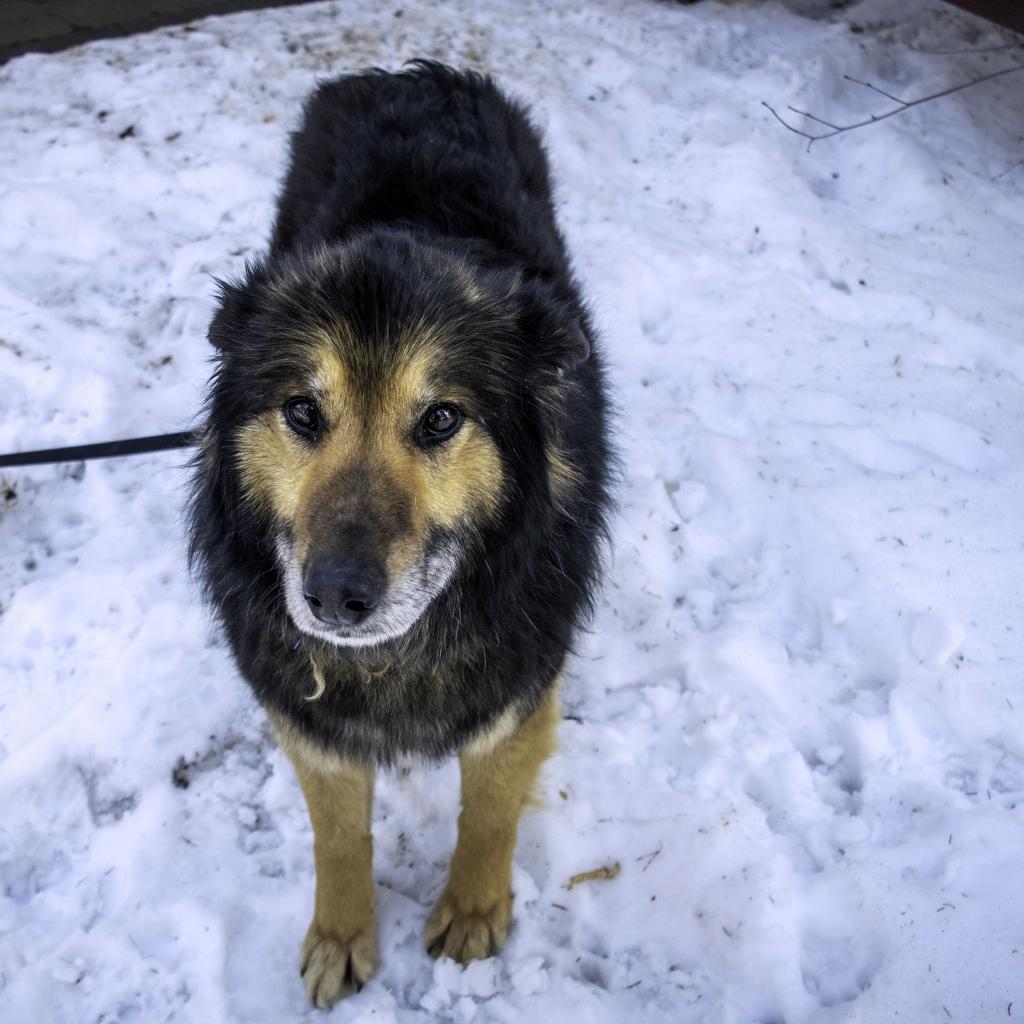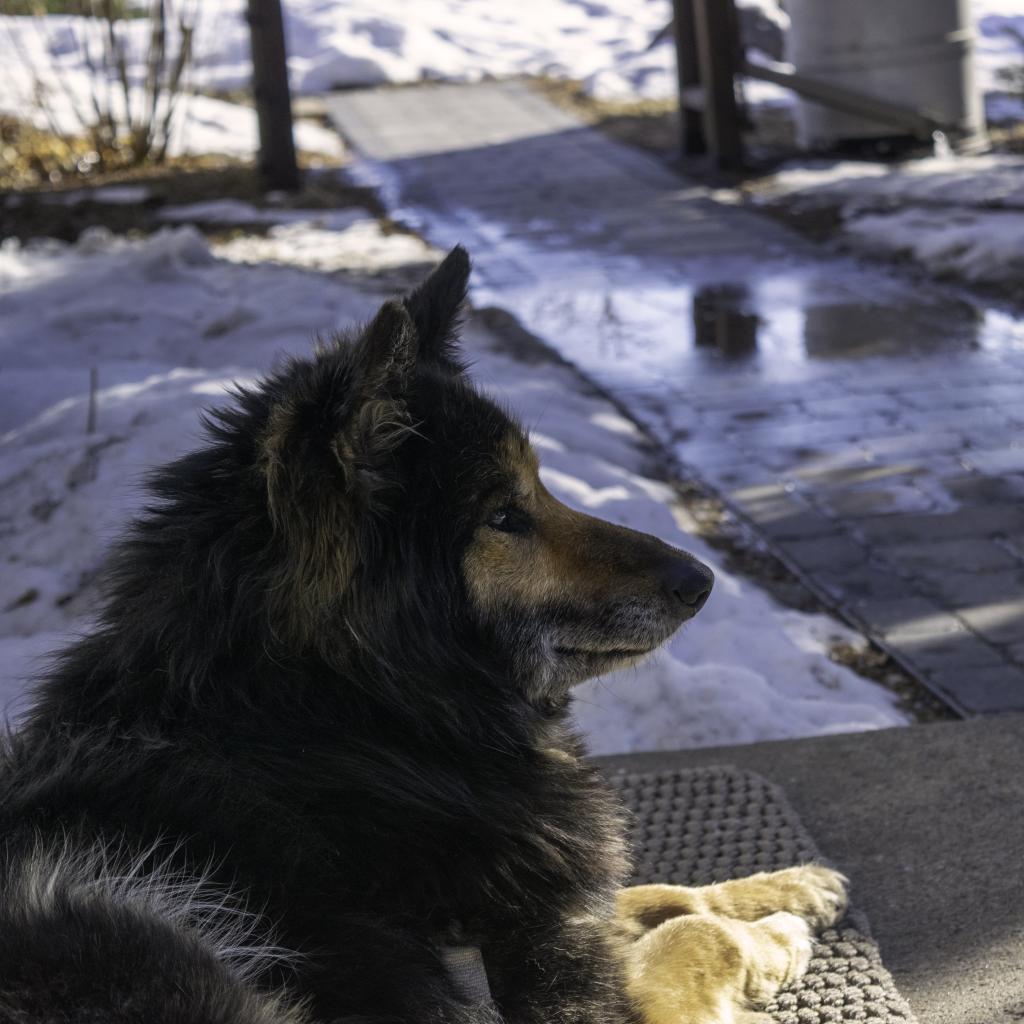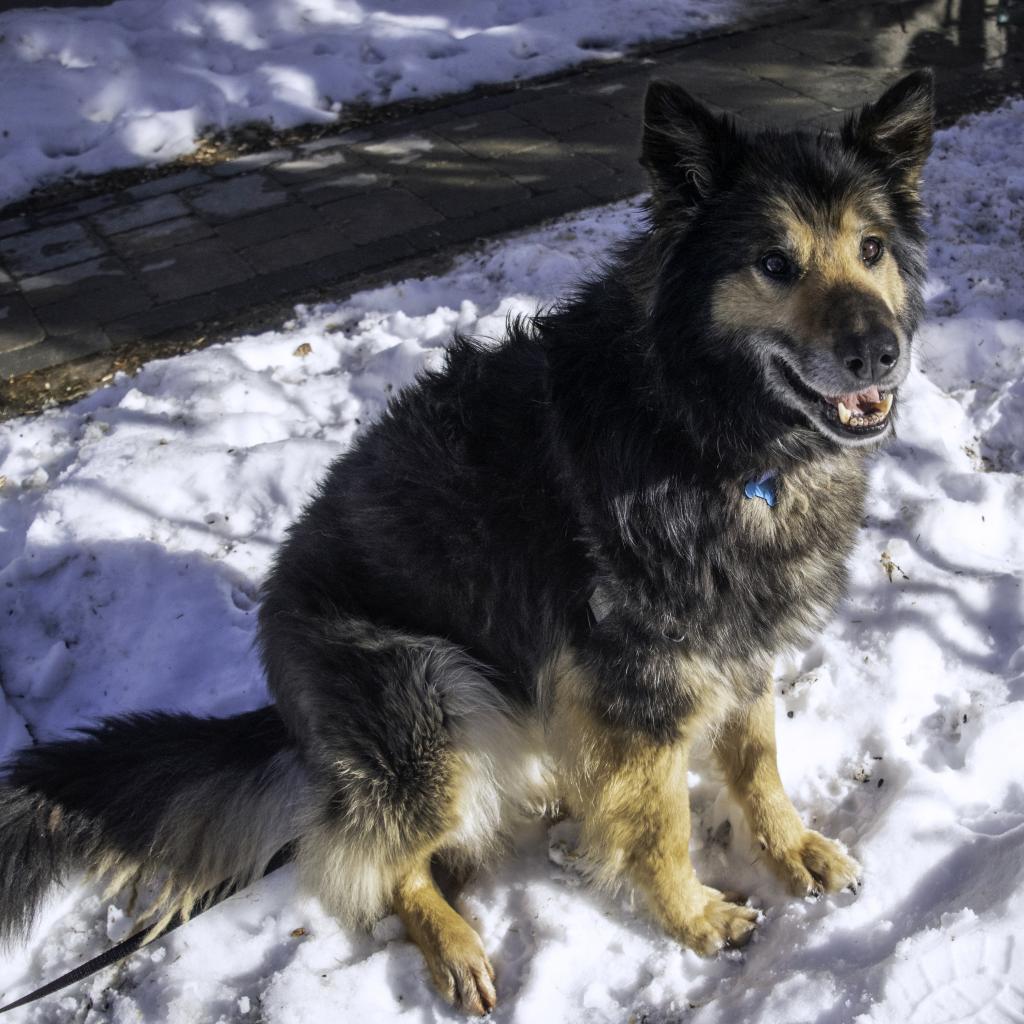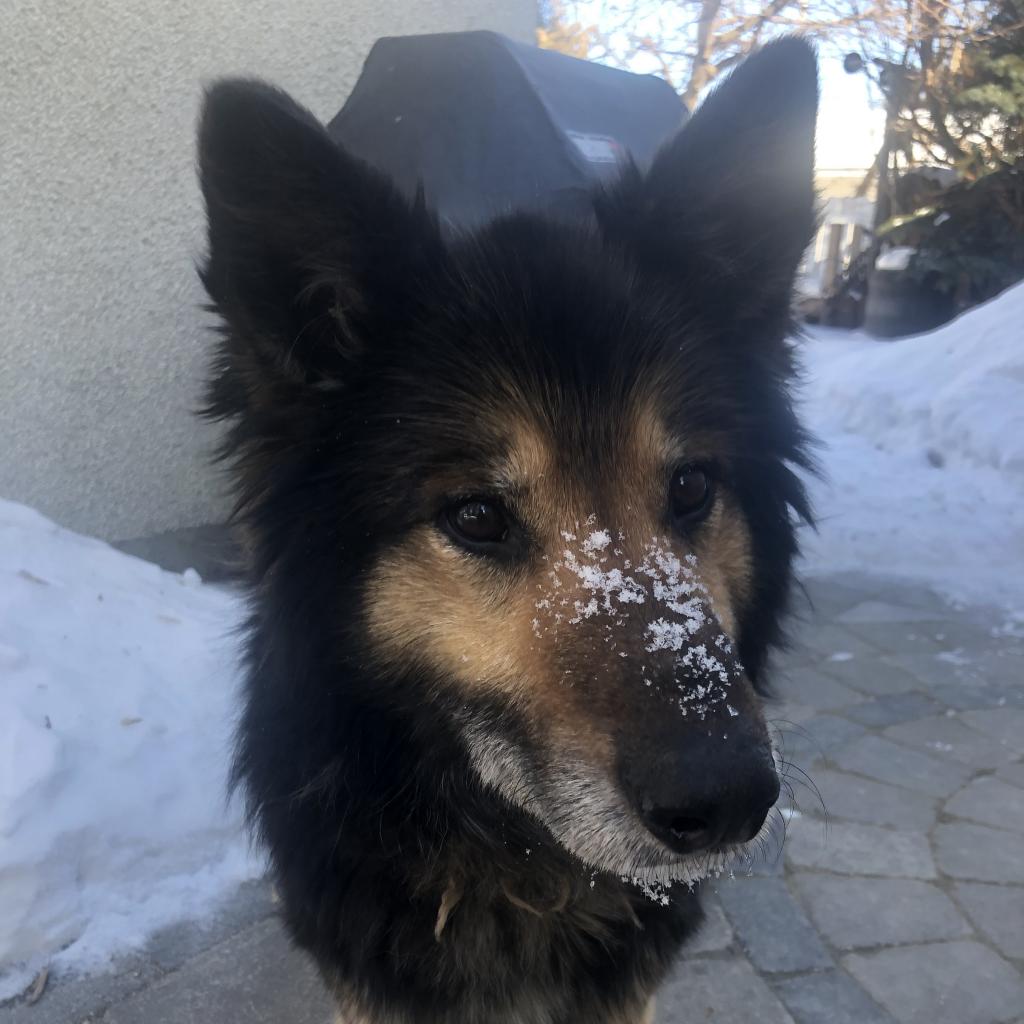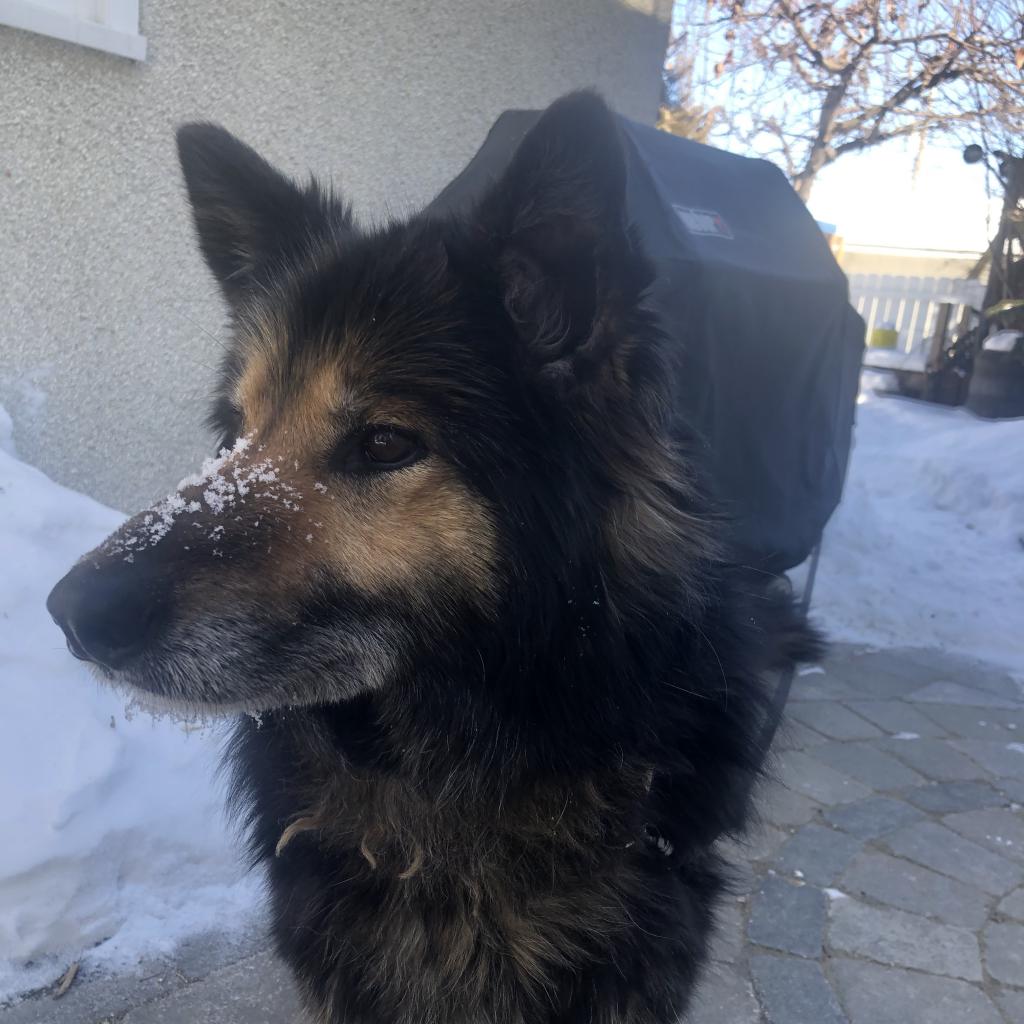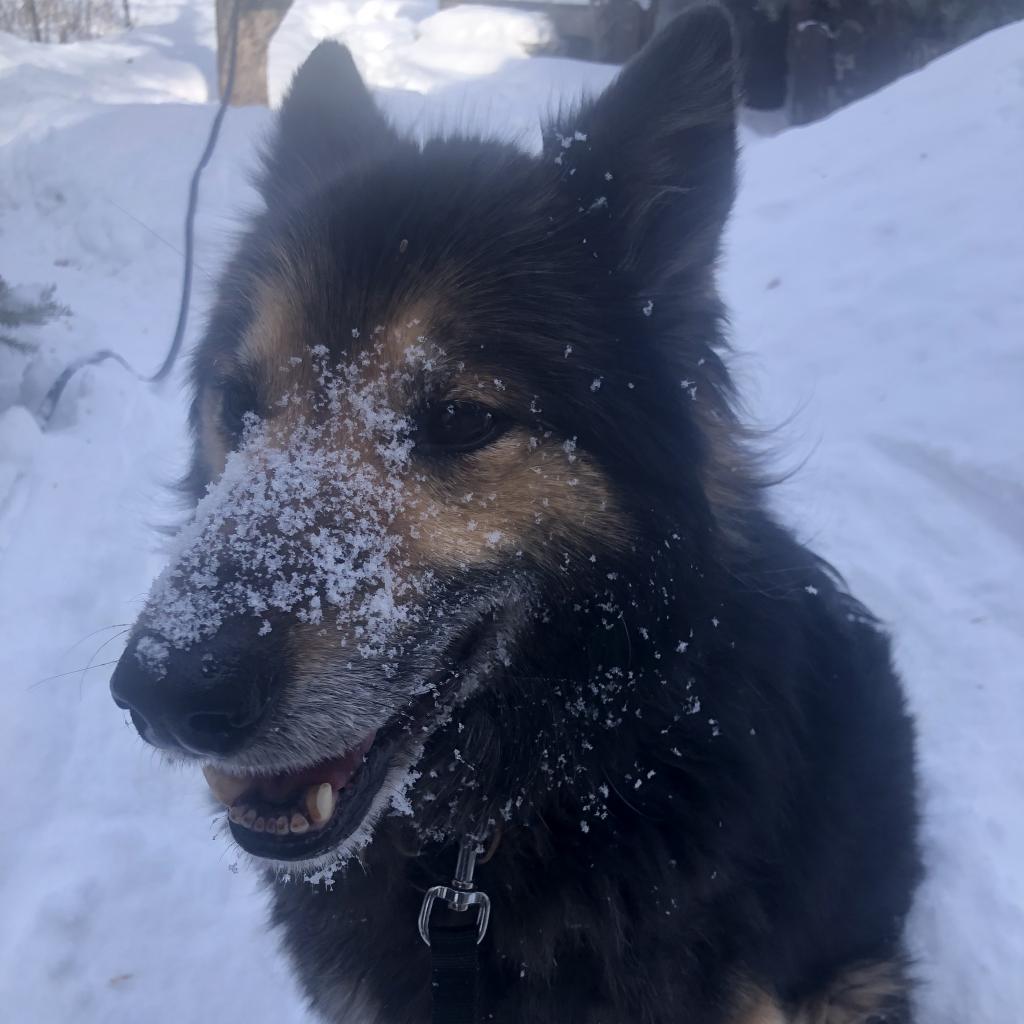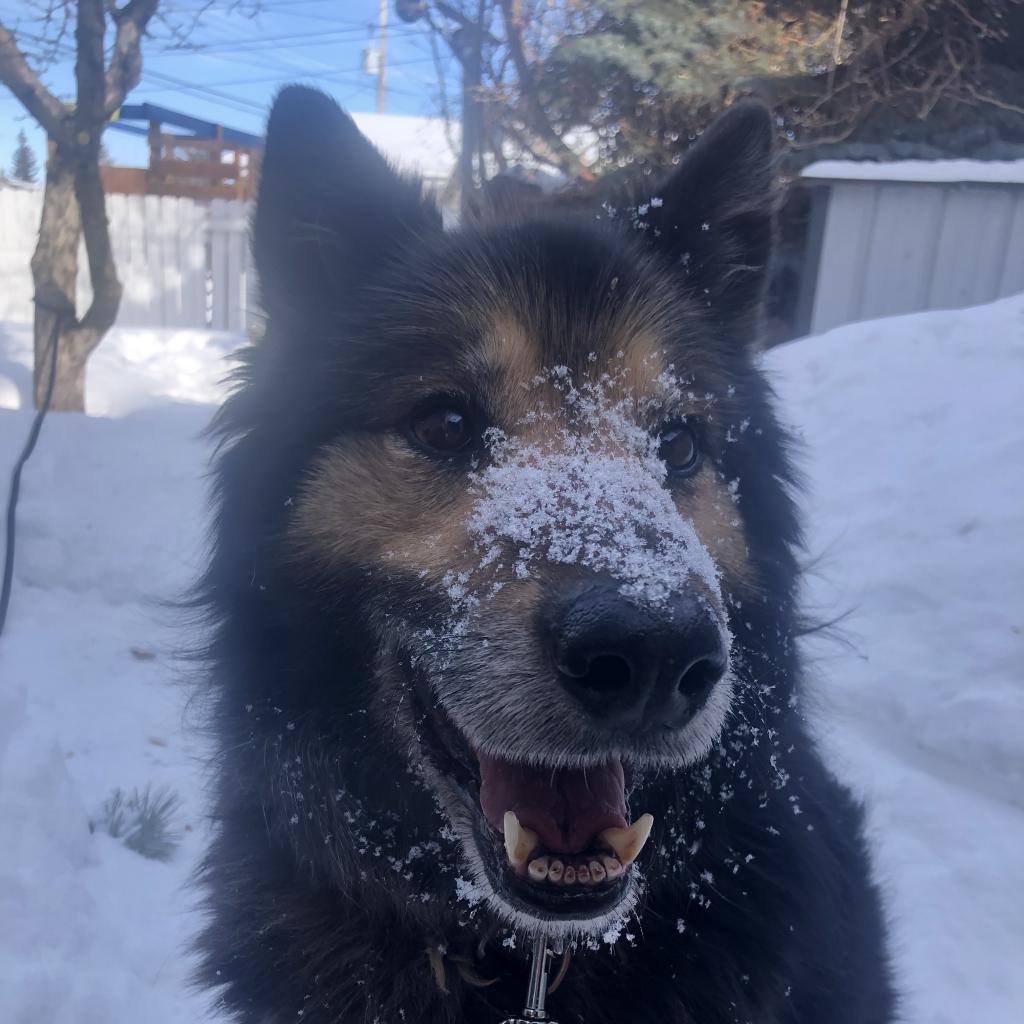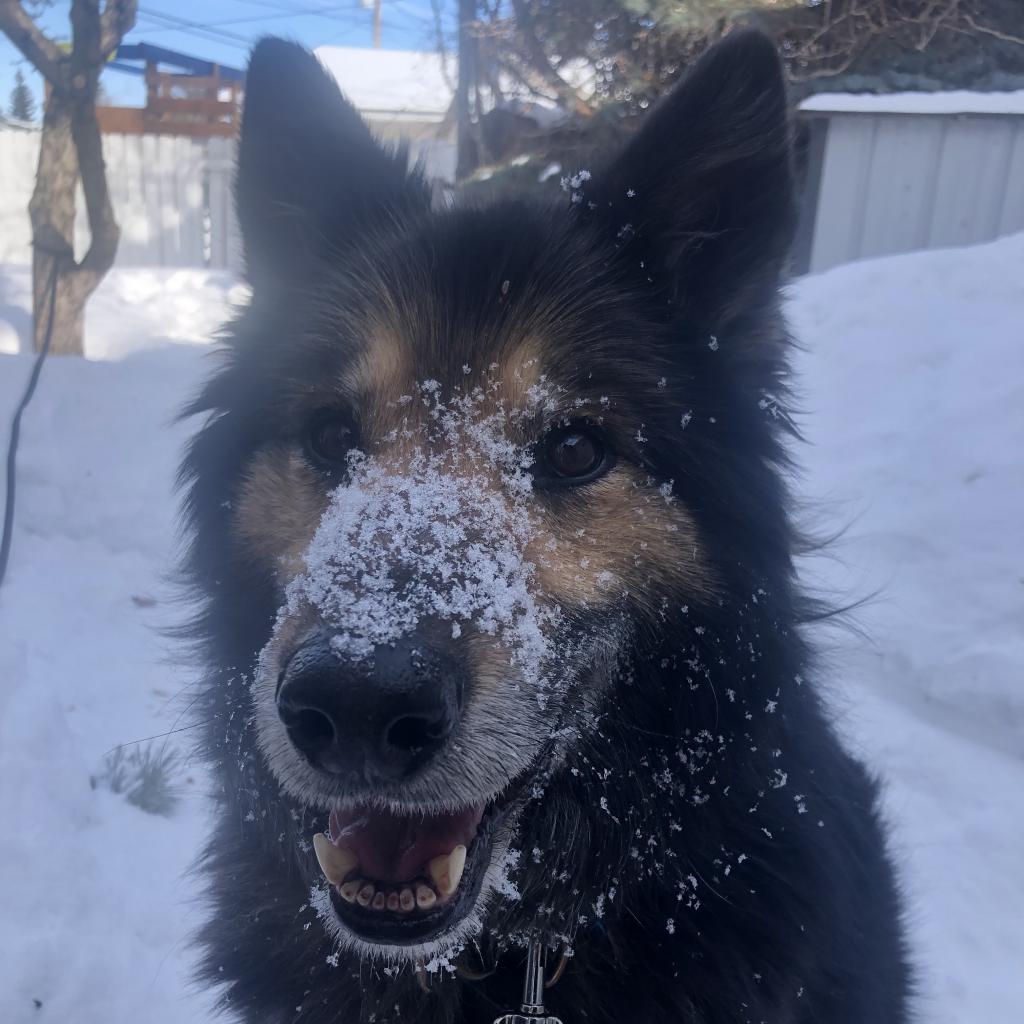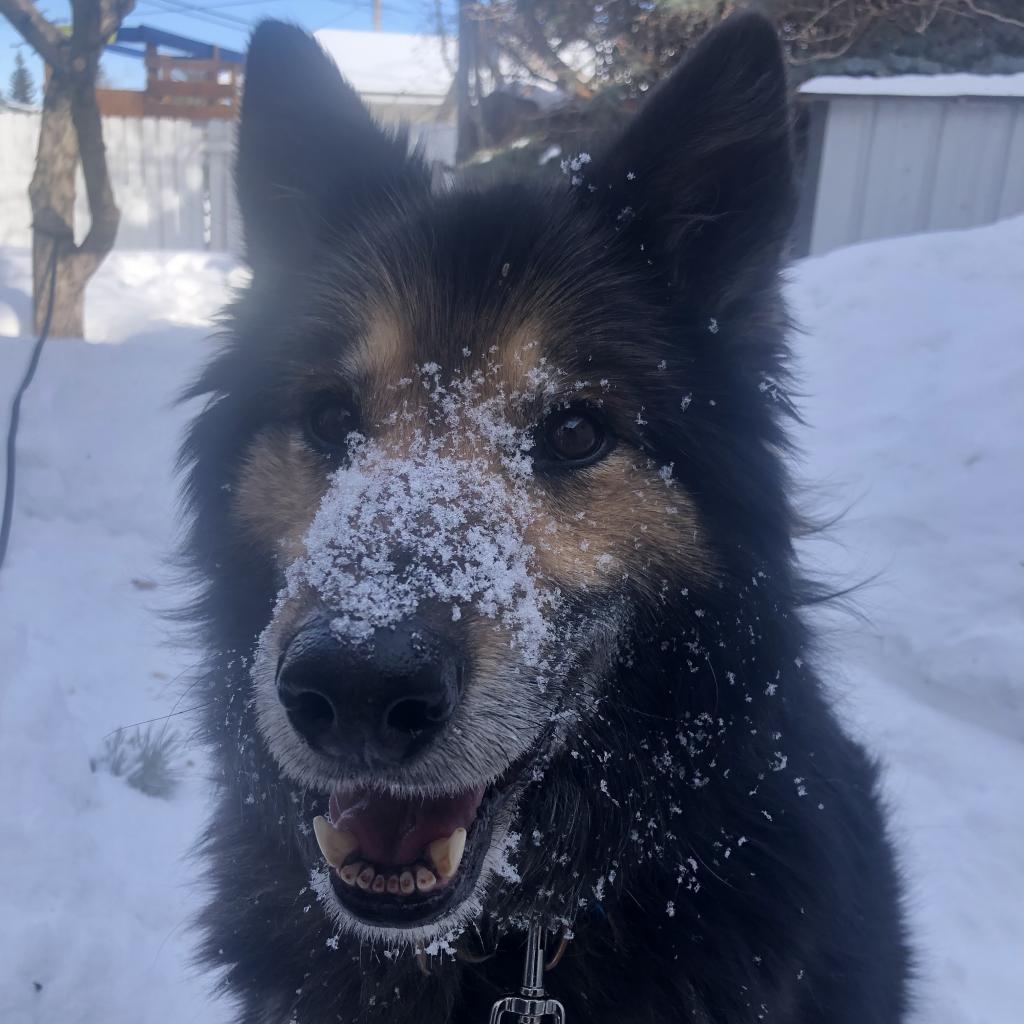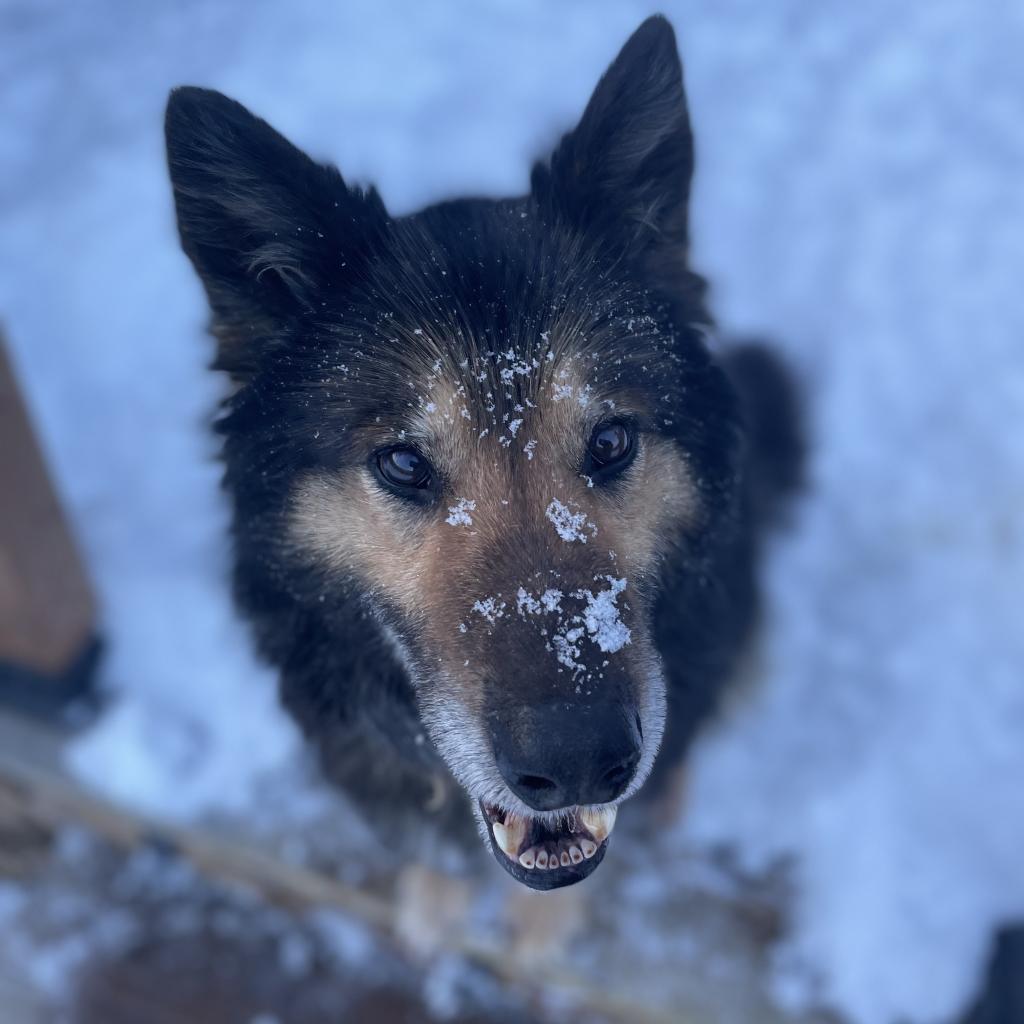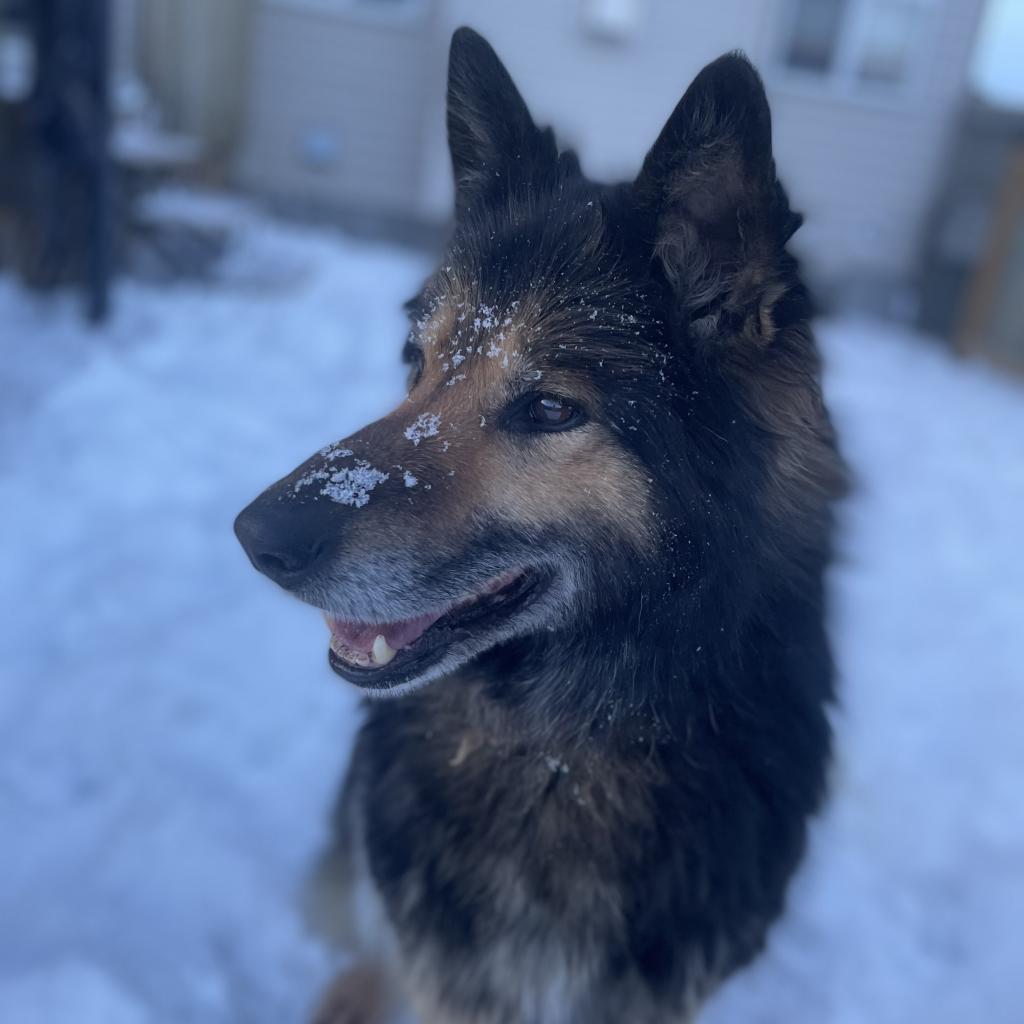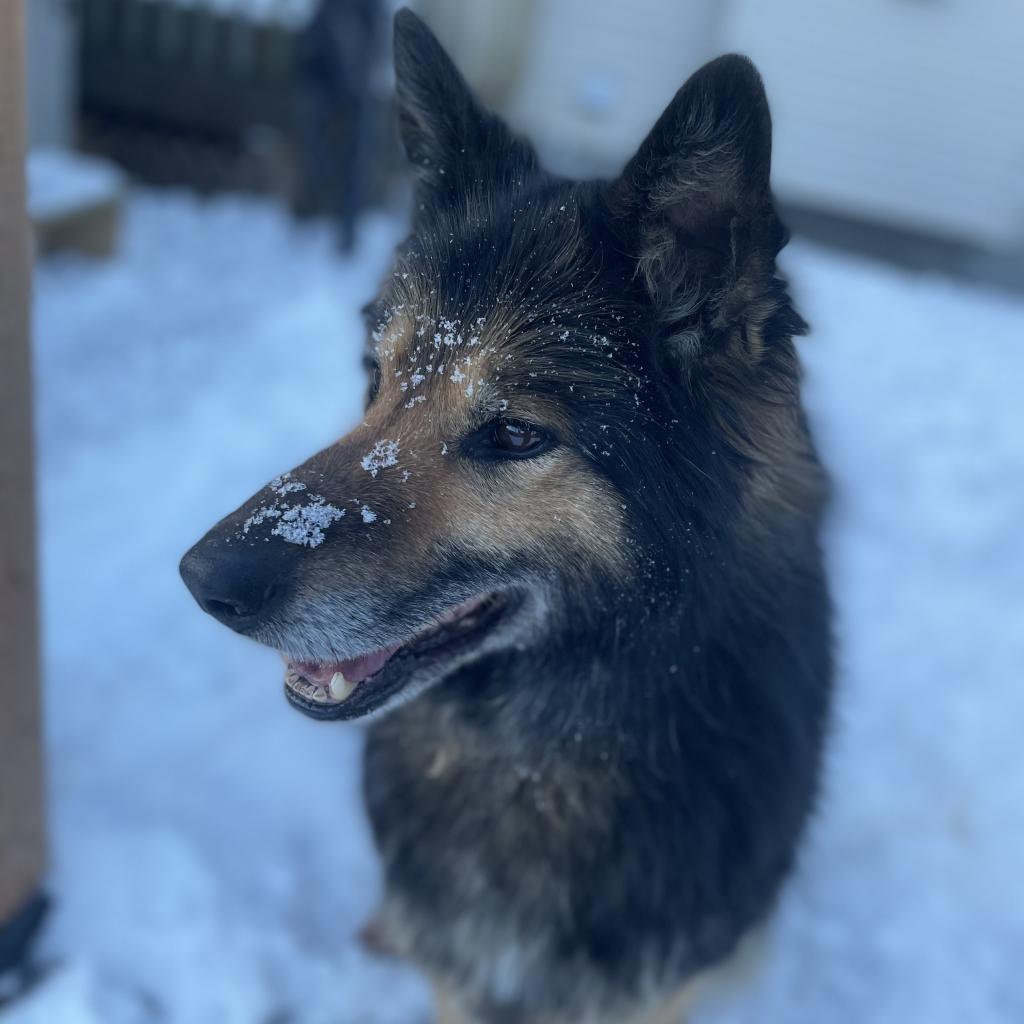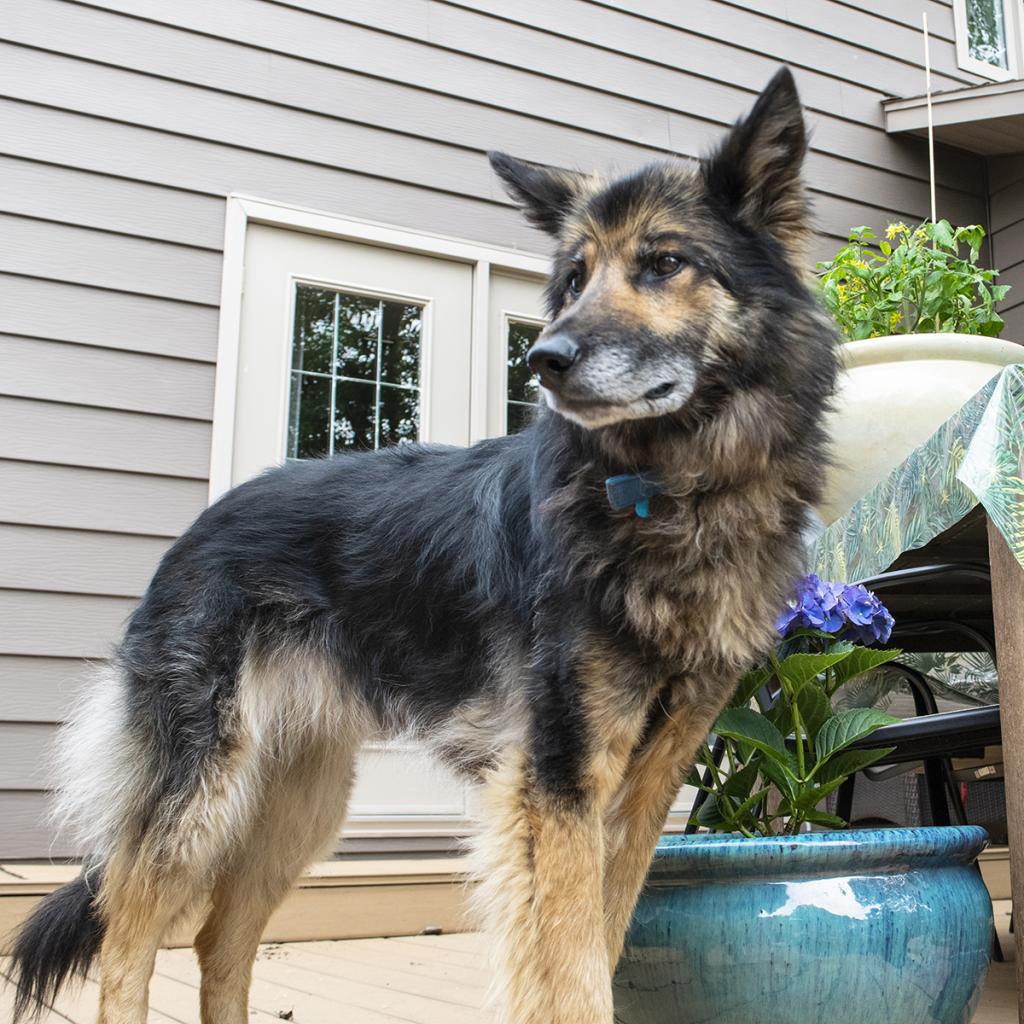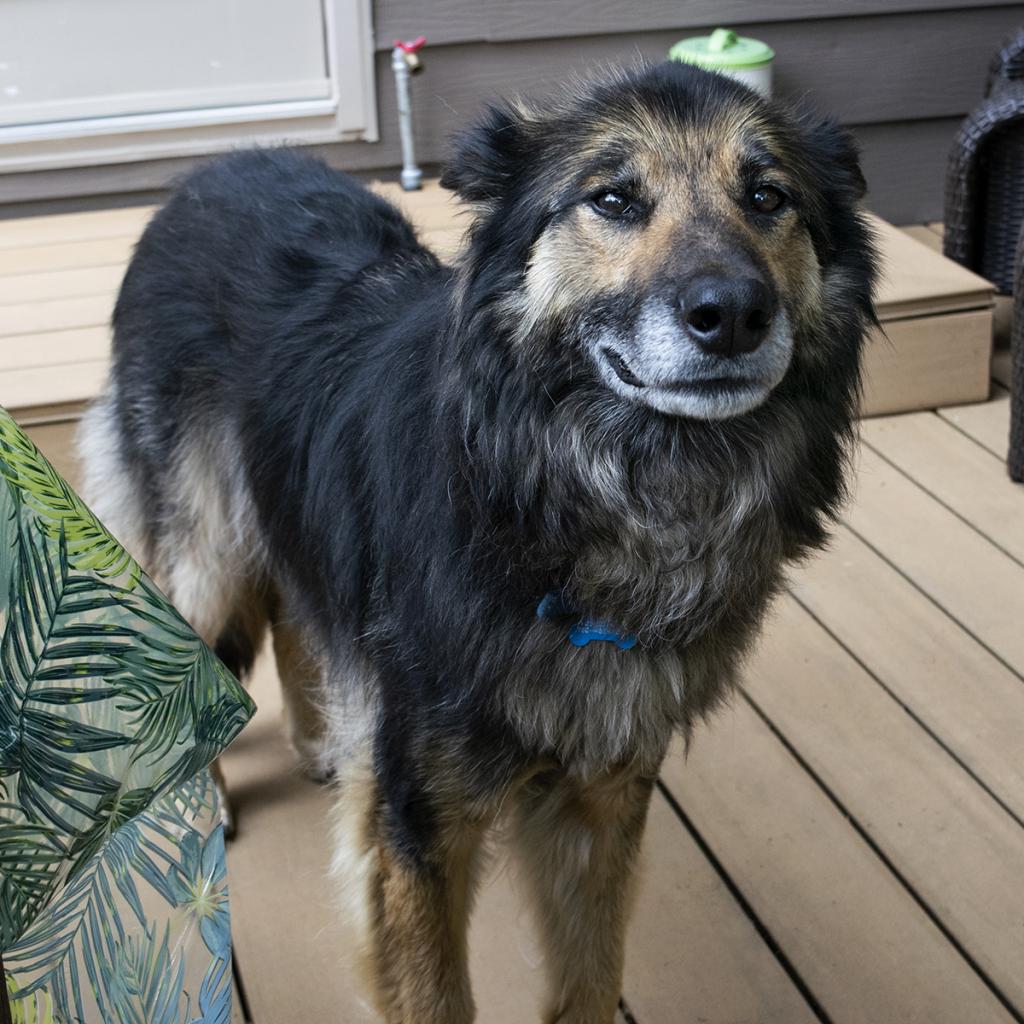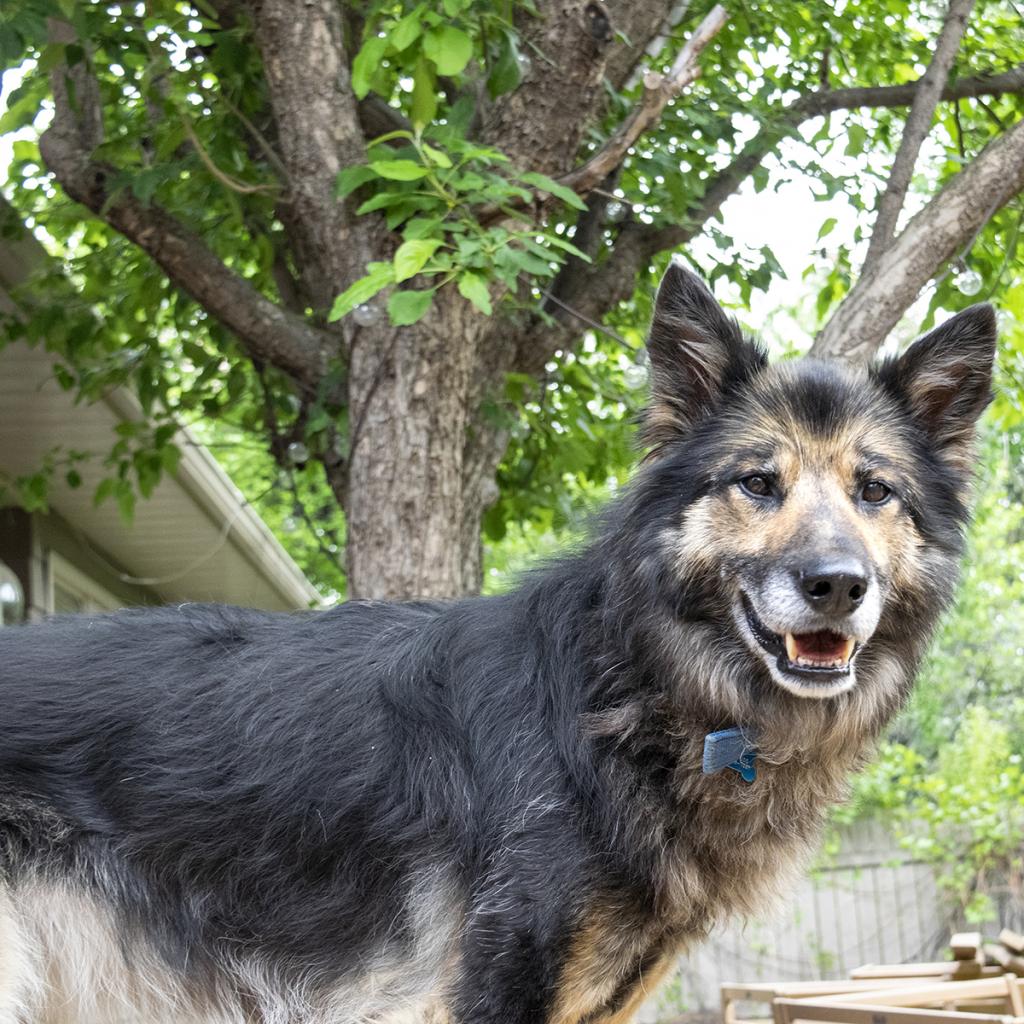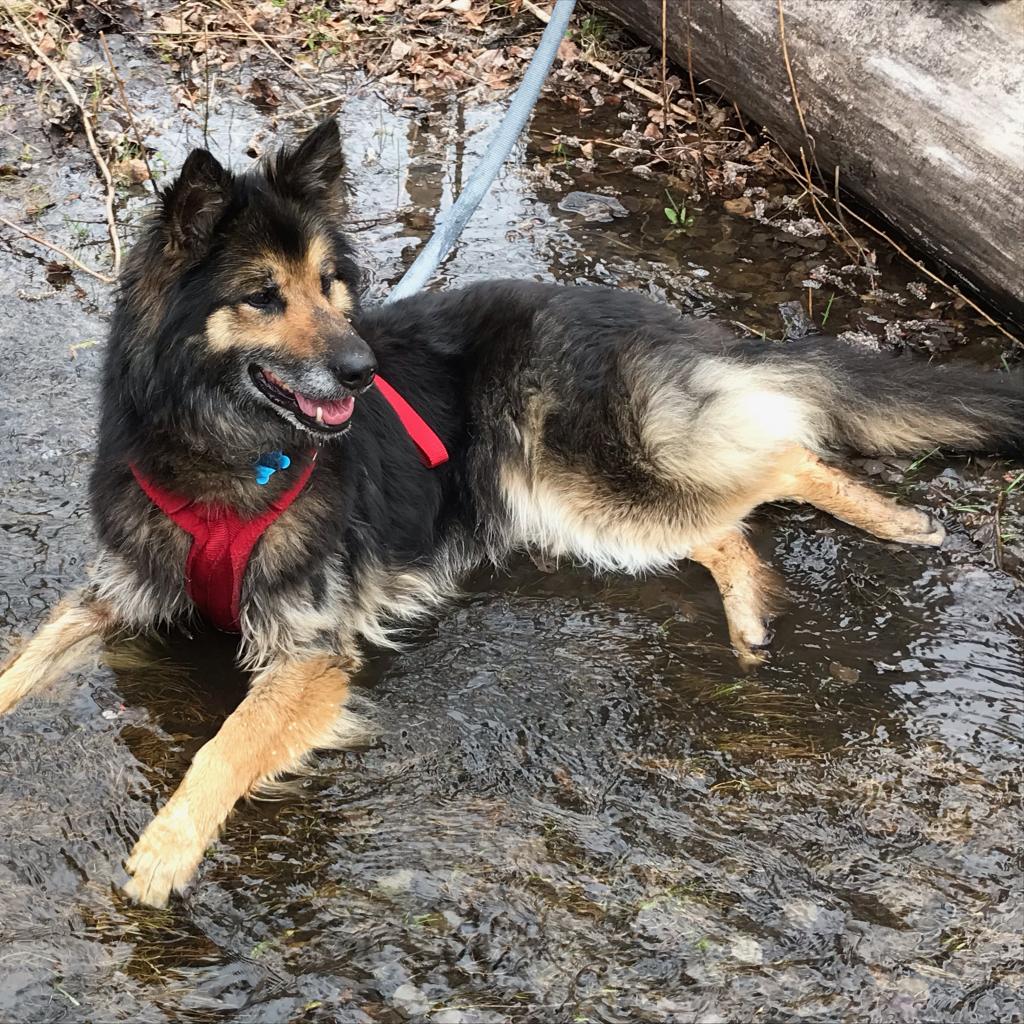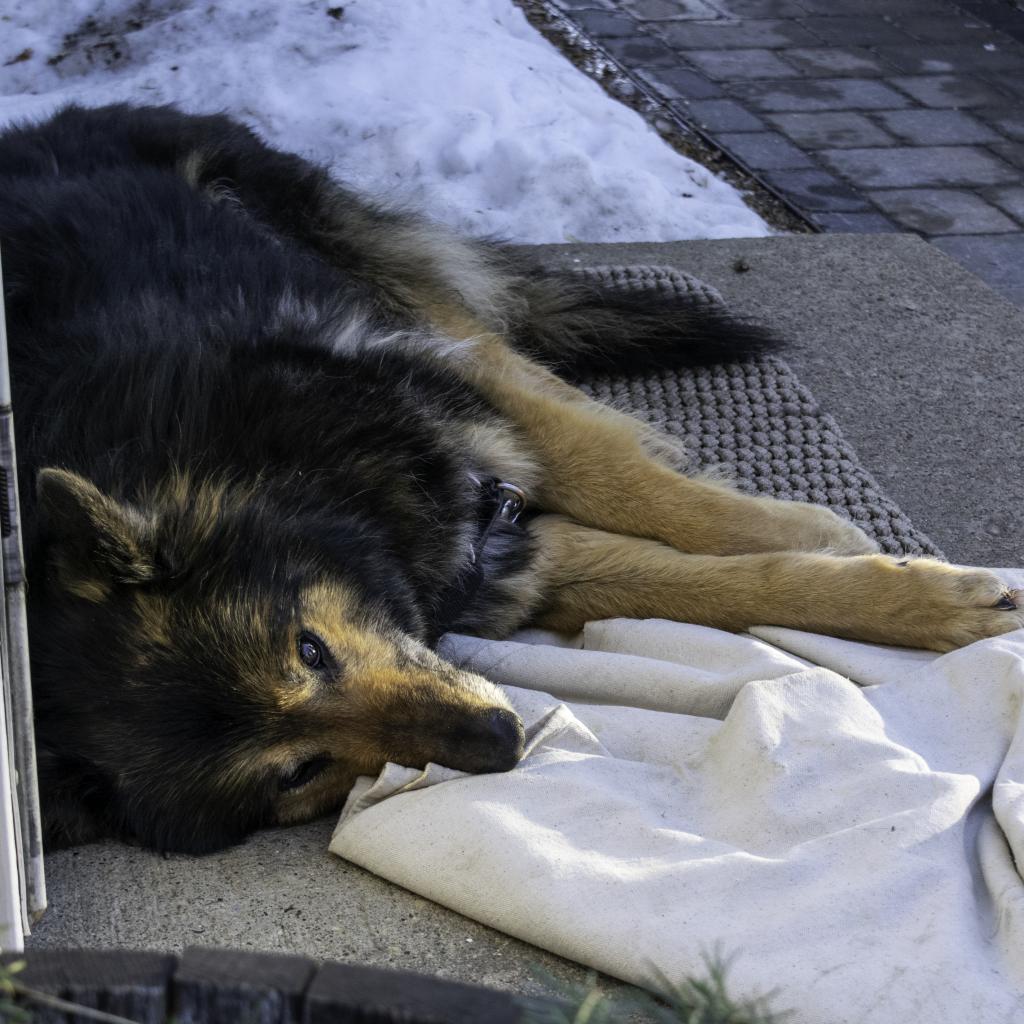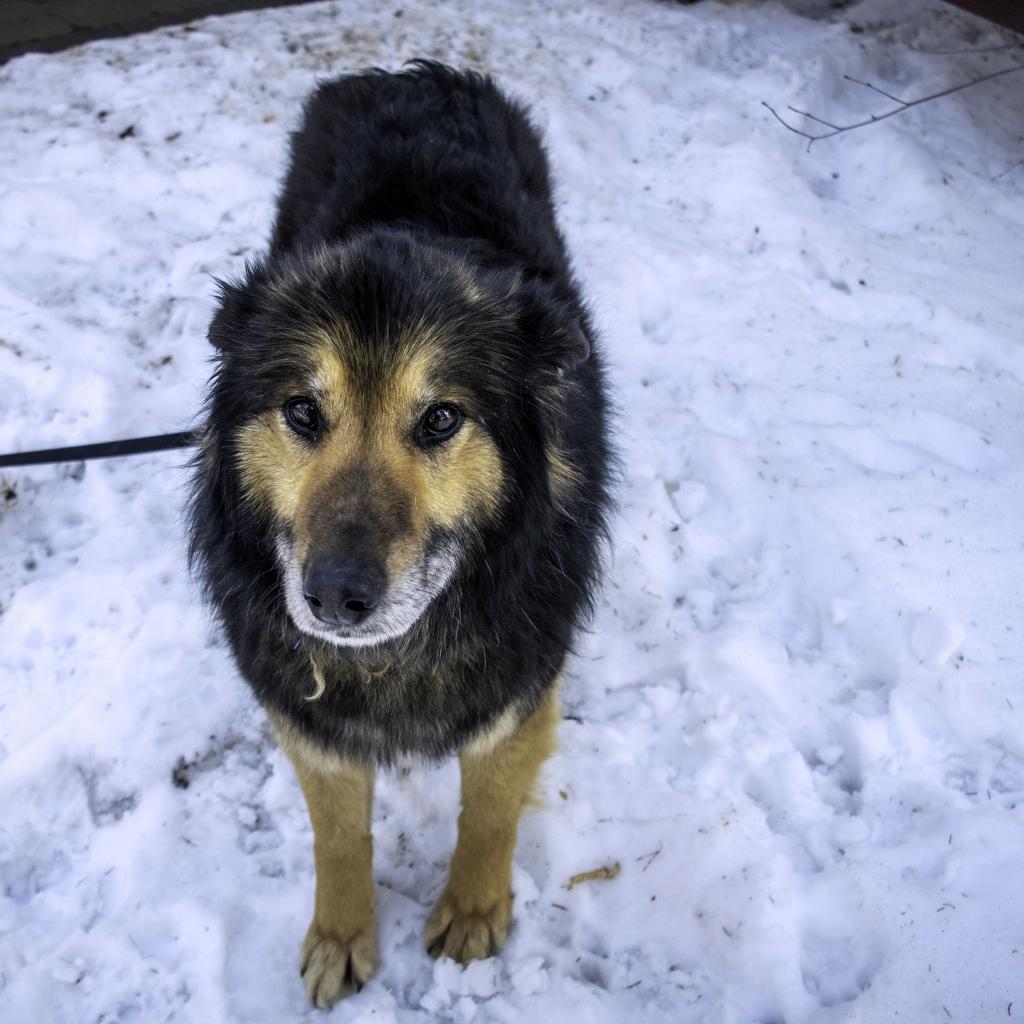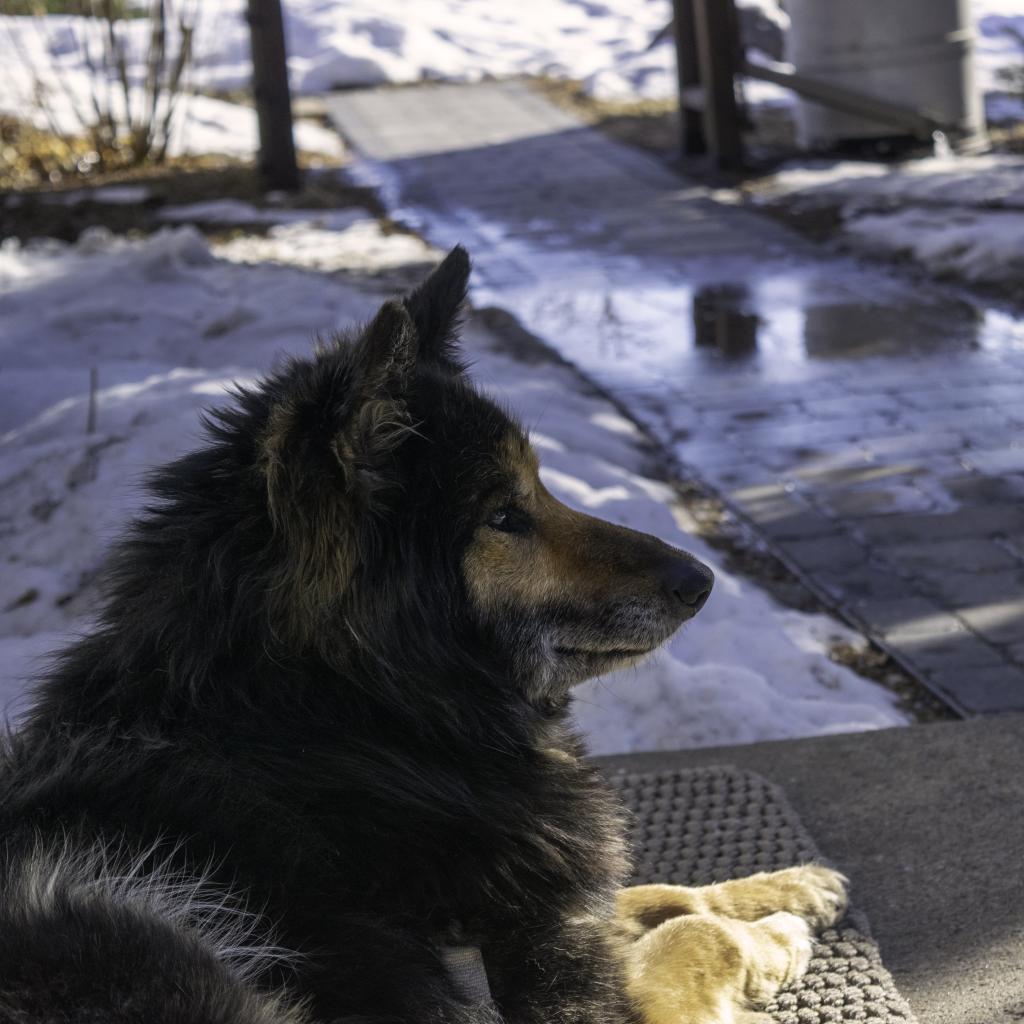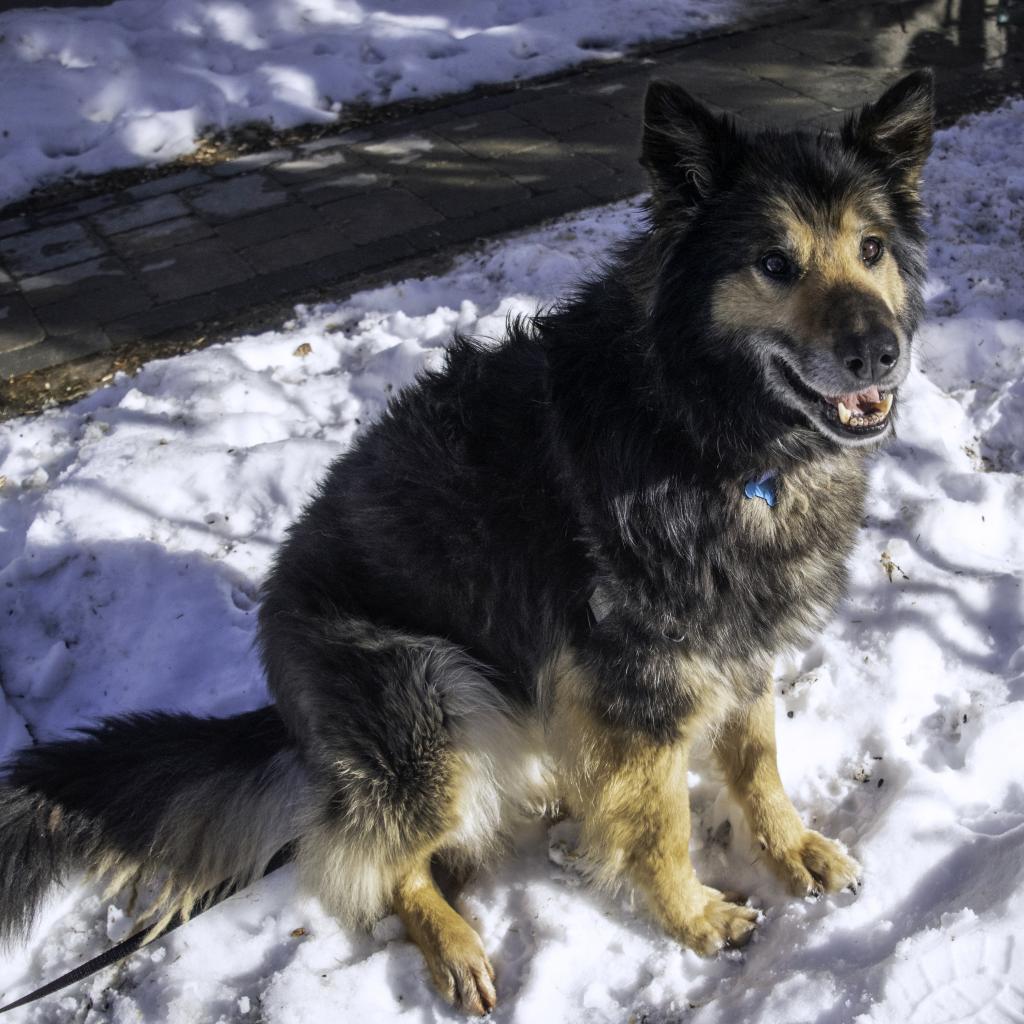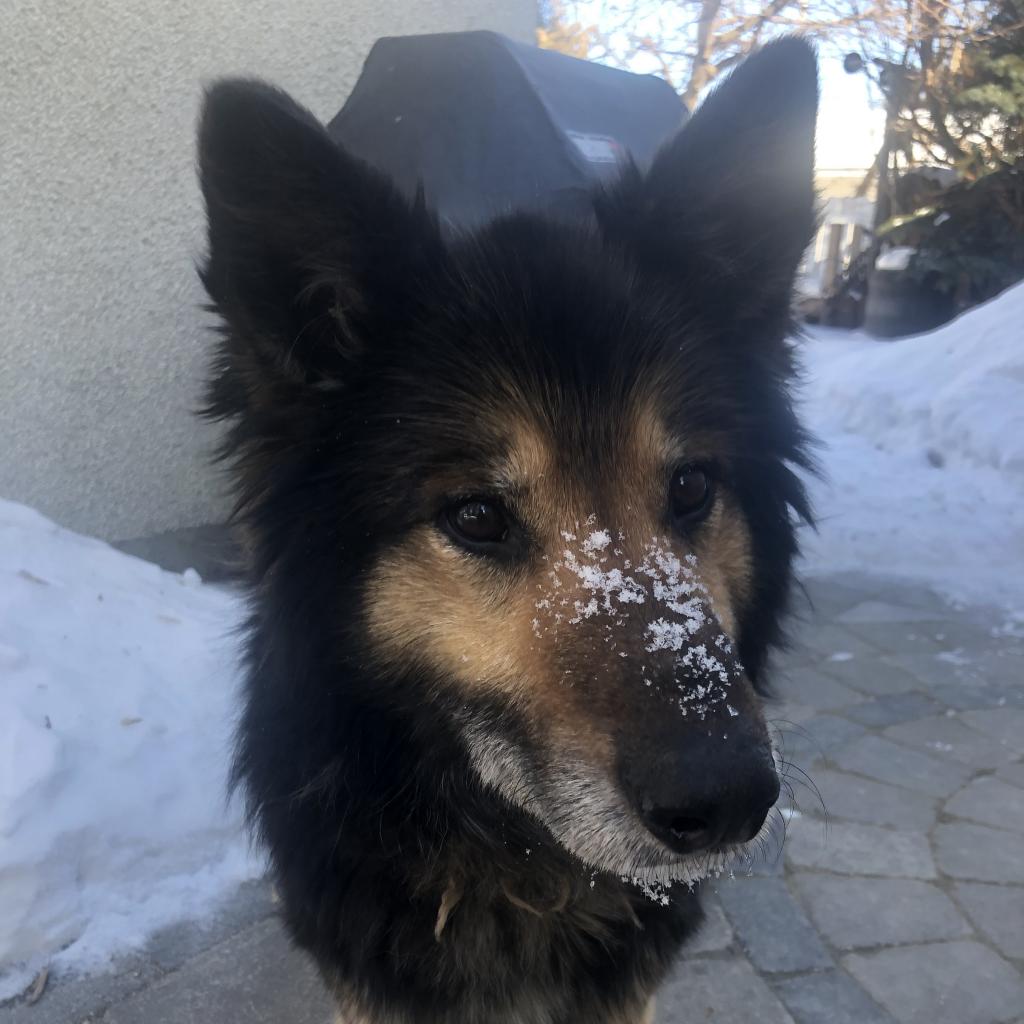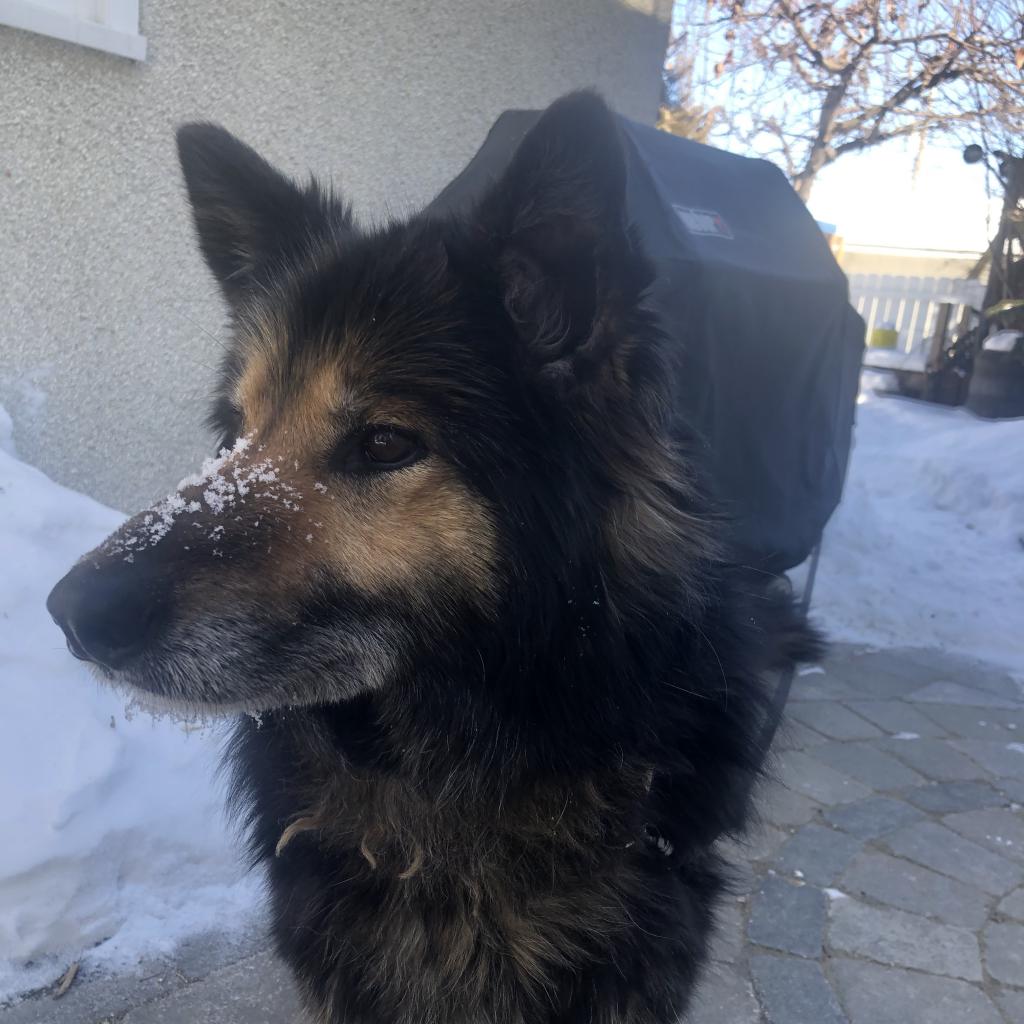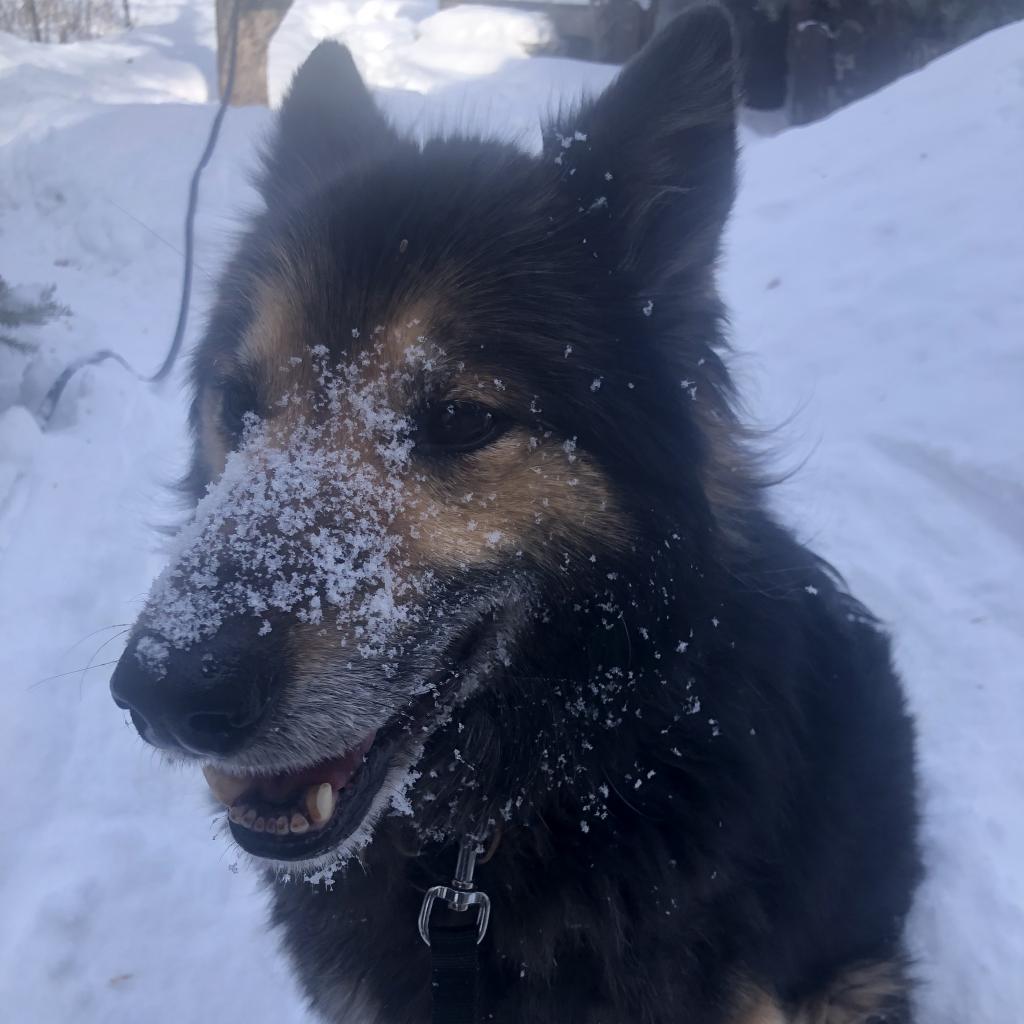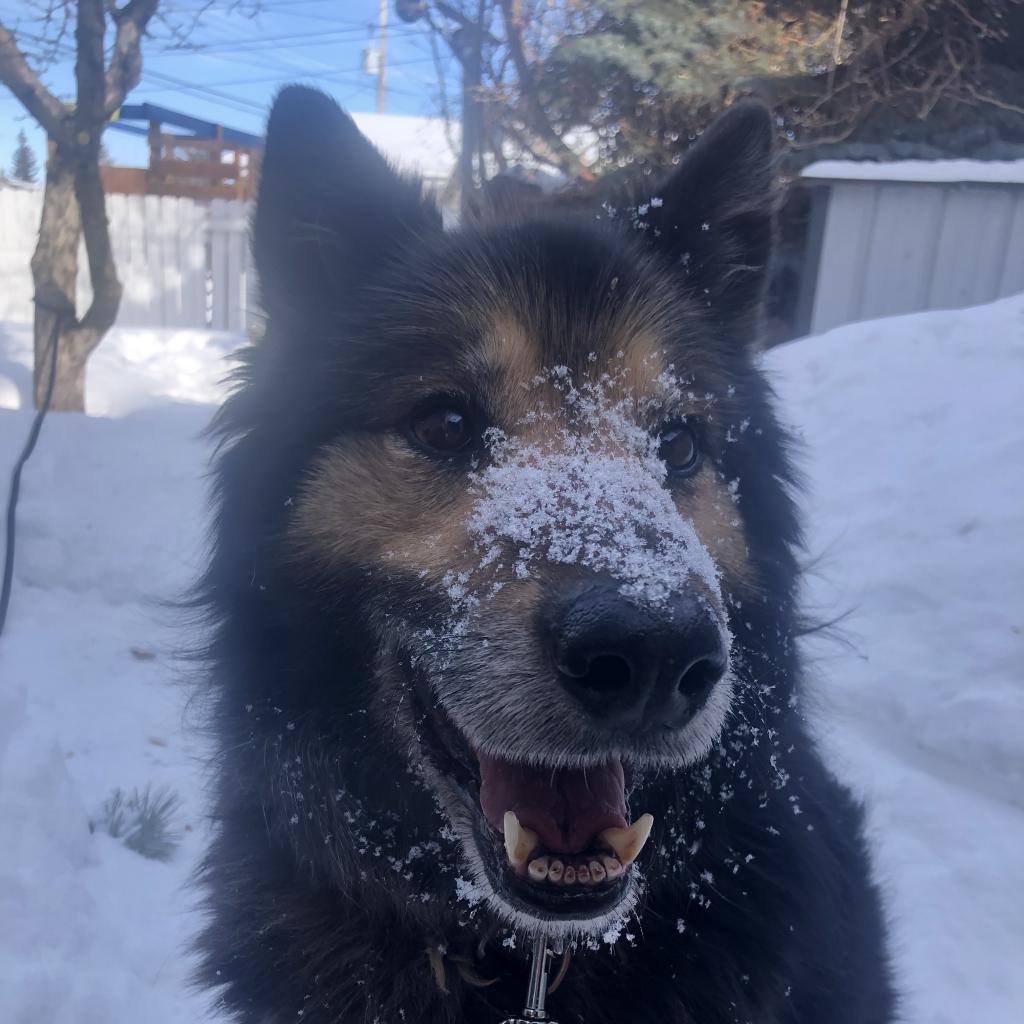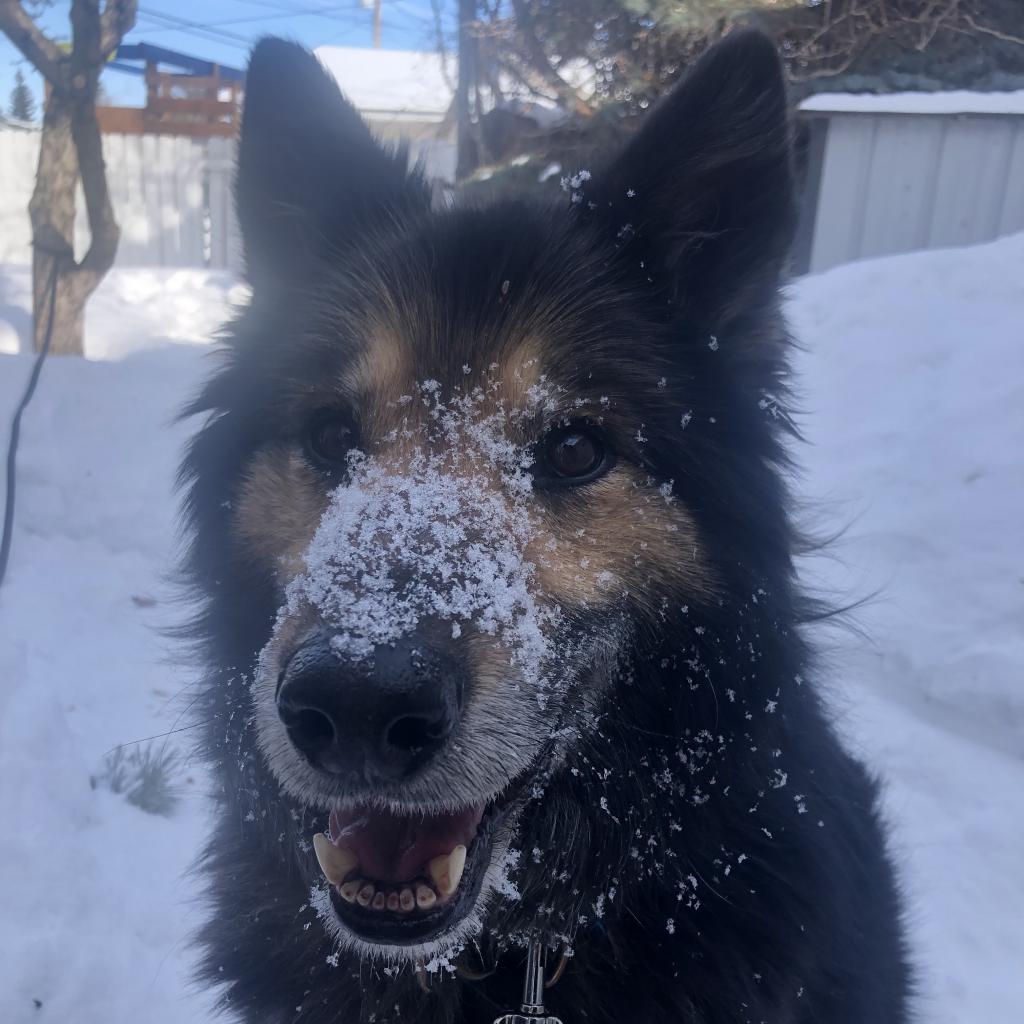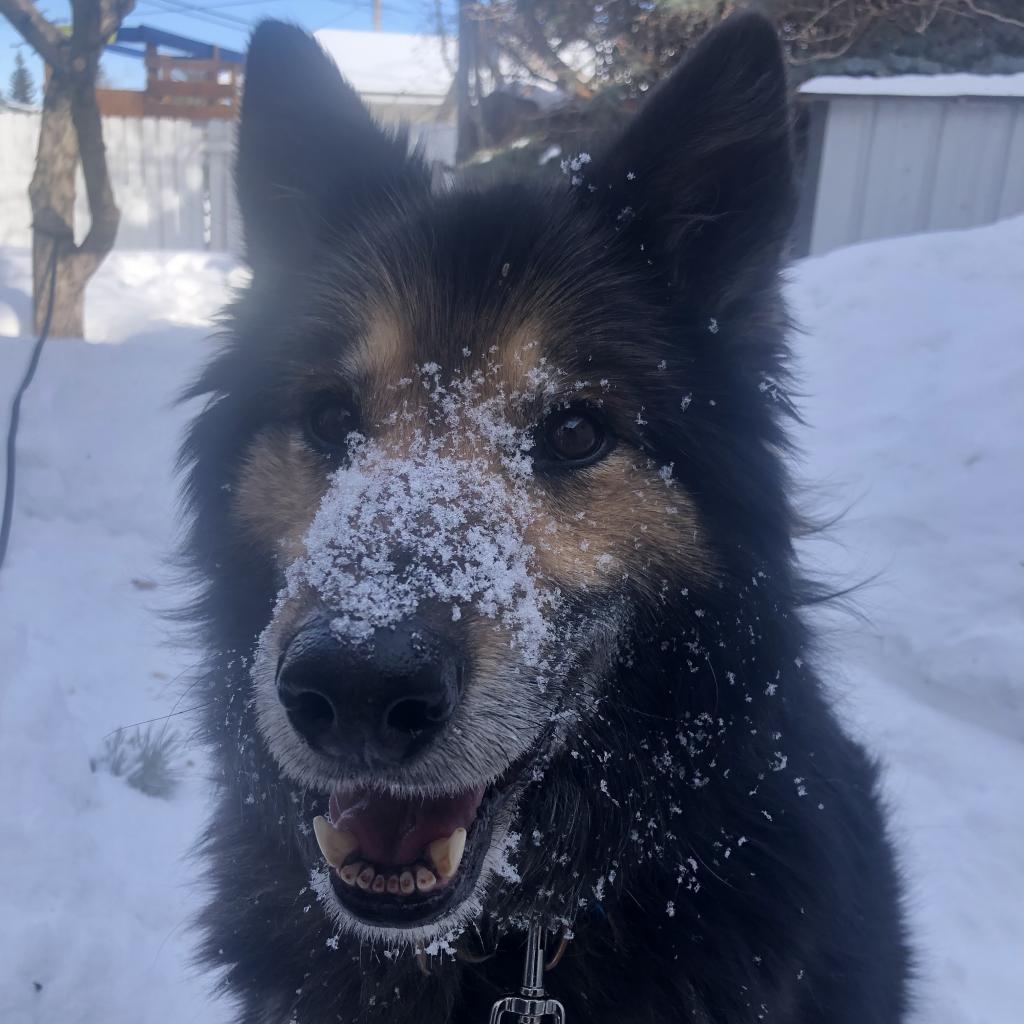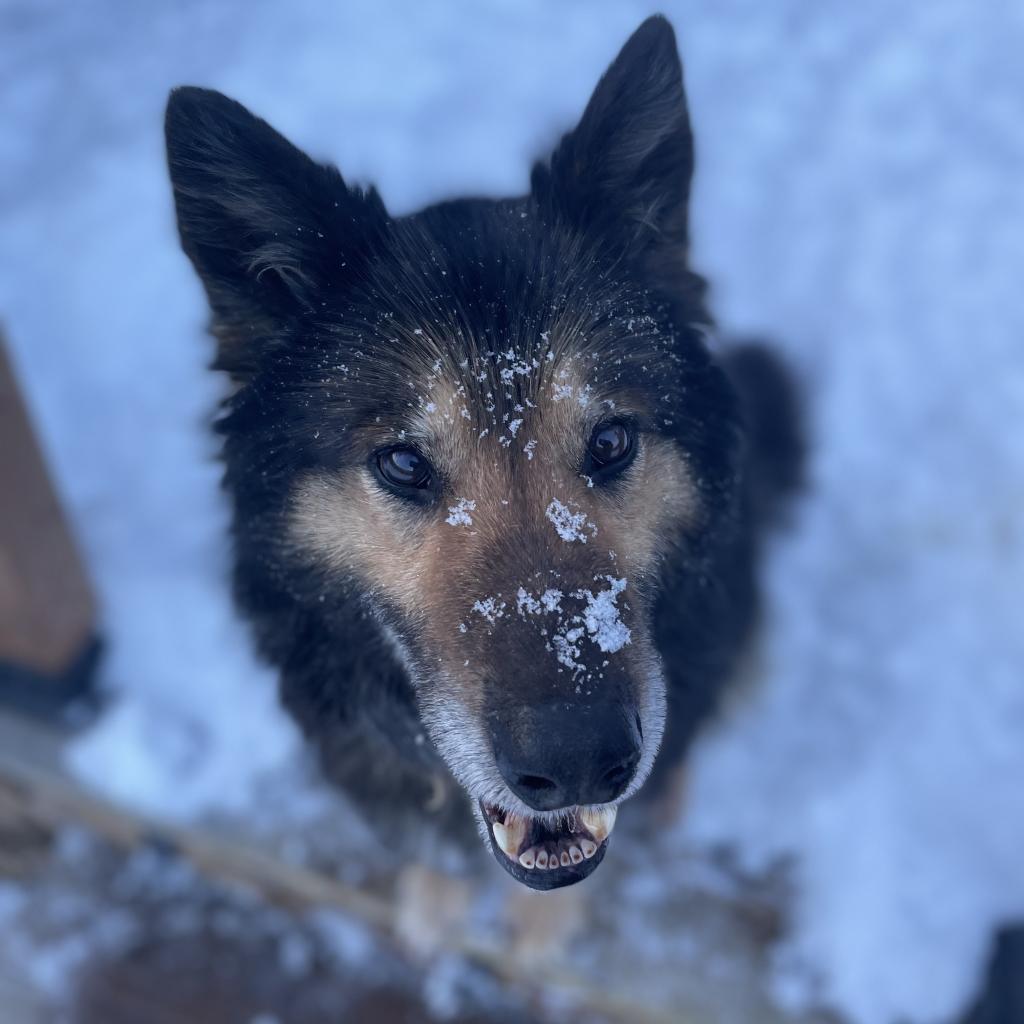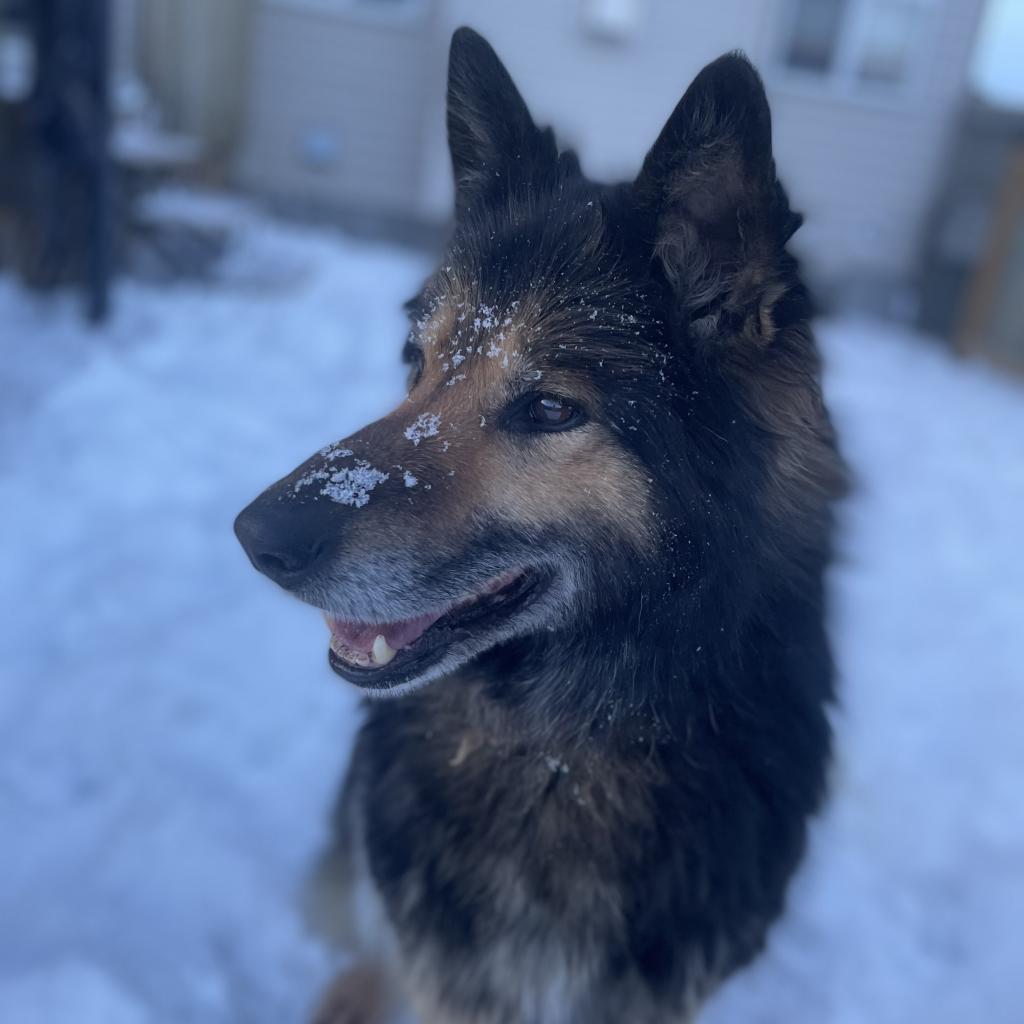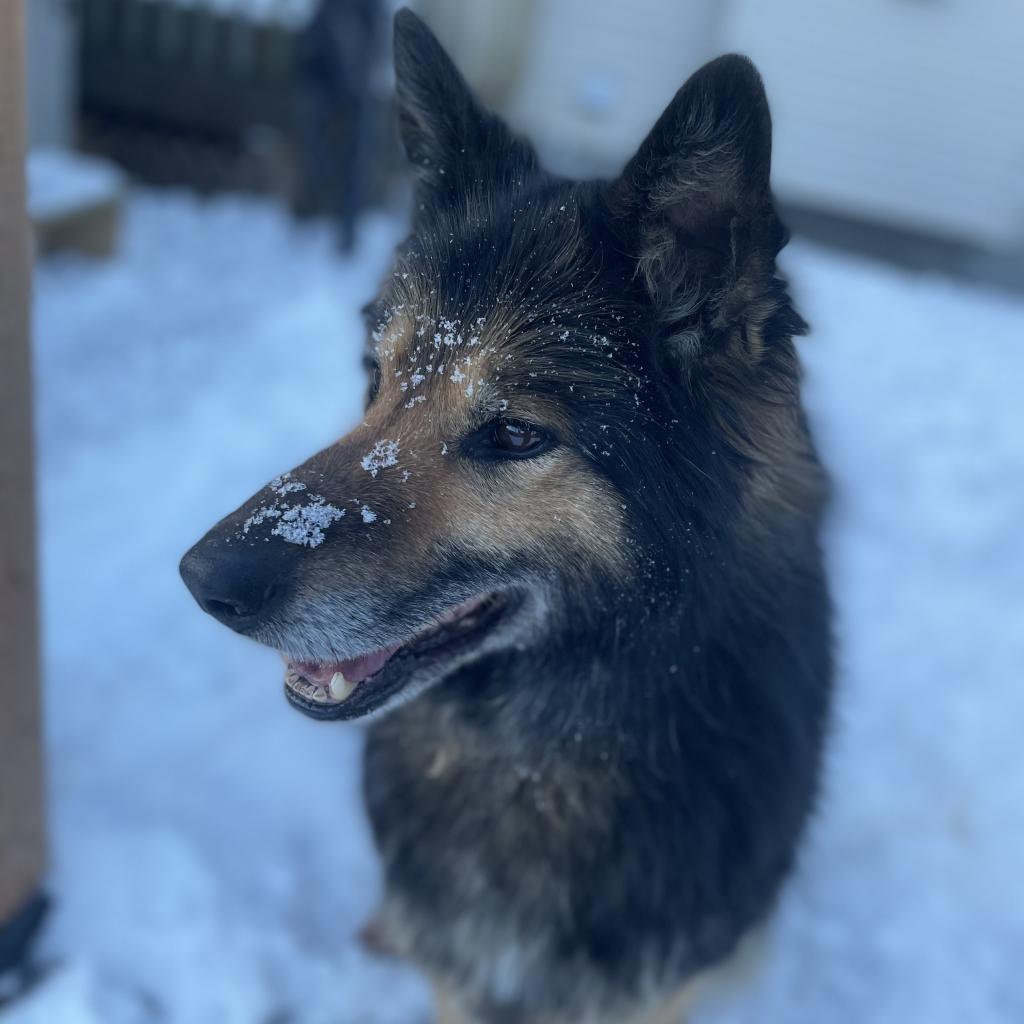 Hi! My name's Dora but you can call me a-DORA-ble! I'm a sweet old shepherd-collie mix with lots of love and loyalty to give to the right family. I've been in foster care for over a year but I'm still on the lookout for the perfect home! Even though I'm about 9 years old, I'm strong and I have a lot of energy and sometimes act like a big puppy! But I'm also happy chilling out and napping (preferably outside-with my big thick coat I like to keep cool). I'm a great guard dog because I love to camp out on the porch and watch the world go by, rain or shine! I have the sensibility of a northern hunting dog, but I've gotten much better at walking on a leash. My long leash allows me to explore the world and look for critters while still being responsive to my human. Fair warning though-I'm a pretty strong old gal. I still sometimes try to leap after cars, squirrels, and bunnies but I'm working on it! In the meantime need a strong and focused handler with a firm grip on the leash to keep me safe. A quiet neighbourhood or rural home would help too. I'm the brightest dog you'll ever meet! I can recognize when my leash is about to get tangled on my leg or a pole and will do fancy footwork to fix it. I also remember all the best rabbit-chasing spots and I never get lost. I'm happy sleeping in my crate and I've gotten used to car rides. Have I mentioned I love to be outside? I'm very well housetrained and actually only use the bathroom on walks to keep my backyard tidy. I'm okay with being inside sometimes but would much rather be outside to keep an eye on things! Something in my history means I don't get along with other animals, and I have a bit of a prey drive, so I'm an only-animal-home kind of gal. That way I get all the attention to myself! And if you need a mouser I'm a pro! I've got a keen nose and always know when there's a critter nearby. I'm an independent spirit and I love diving in ponds and sitting in cold water. I'm looking for someone who can provide me with affection, places to explore and run around, snow and dirt to dig and roll in, water to run through, and a house to guard. I'm not super comfortable around strangers or new situations but will warm up to people eventually. Once you're one of my favourite people then I'll be happy to explore, play, and cuddle with you. I'm not an inner city gal-I prefer to walk through parks and woods rather than city paths and roads. I'd just love a farm, acreage or big fenced back yard with a heated garage or doghouse to sleep in!



Available for adoption

Adopt Me!
Animal Type(s):
Dog
Gender:
Female
Color:
Brown/Black
Approx. date of birth:
March 7, 2015
Breed:
Mixed Breed
Weight:
61.1 lbs
I will grow up to be:
I will grow up to be an unknown size
* Sizing is approximate as these are mixed breed dogs
Intake date:
March 4, 2022
Please note: If other cats/dogs in your home are not spayed/neutered, we may deny your application. SCARS exists due to lack of spaying/neutering and it is our goal to end this cycle. If there is a documented medical reason for your animal to not be spayed/neutered, we will work with you.