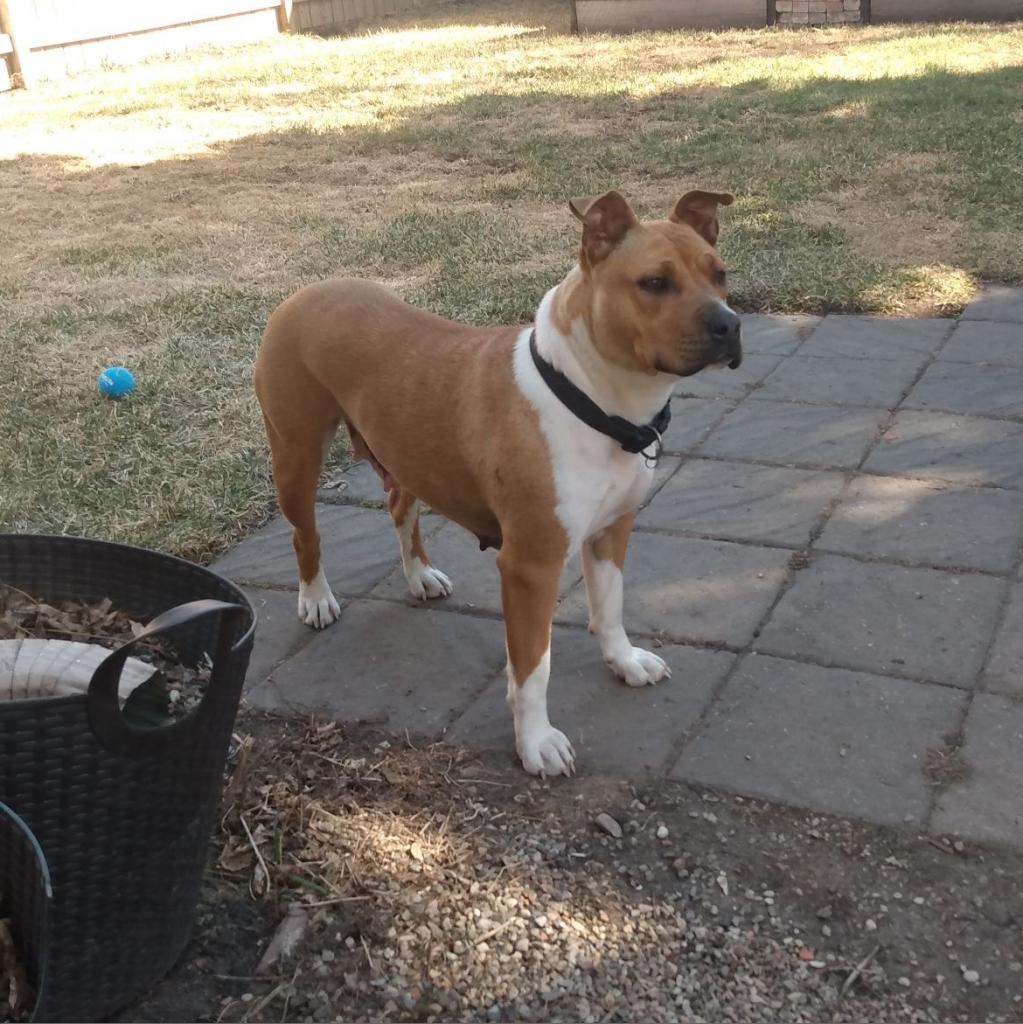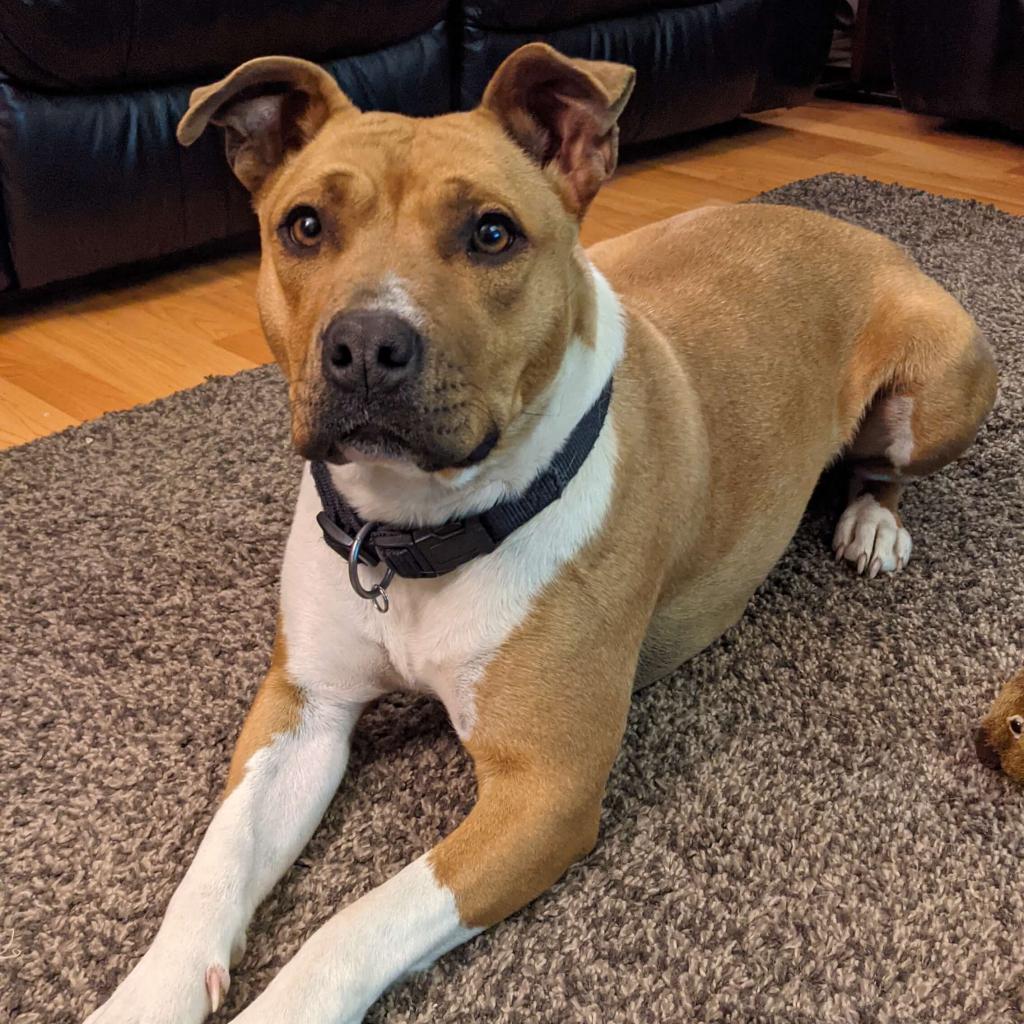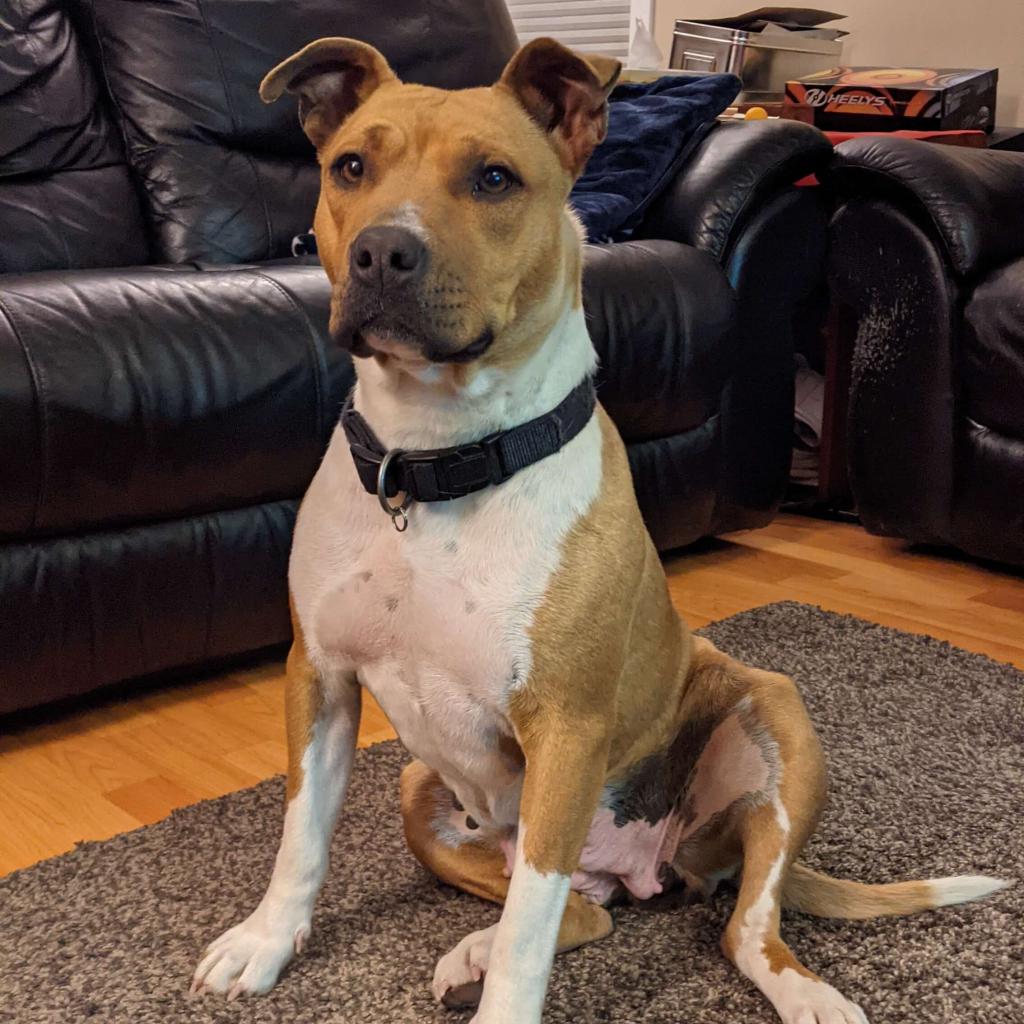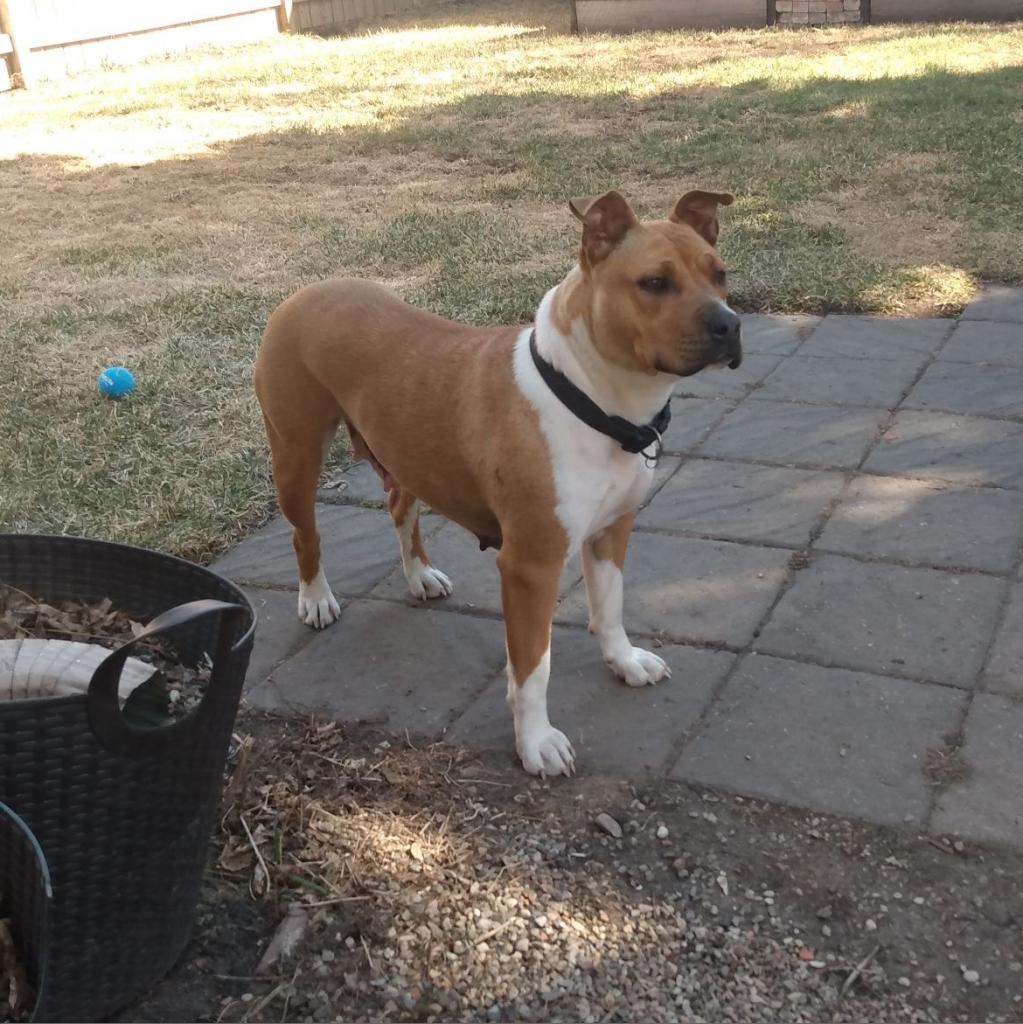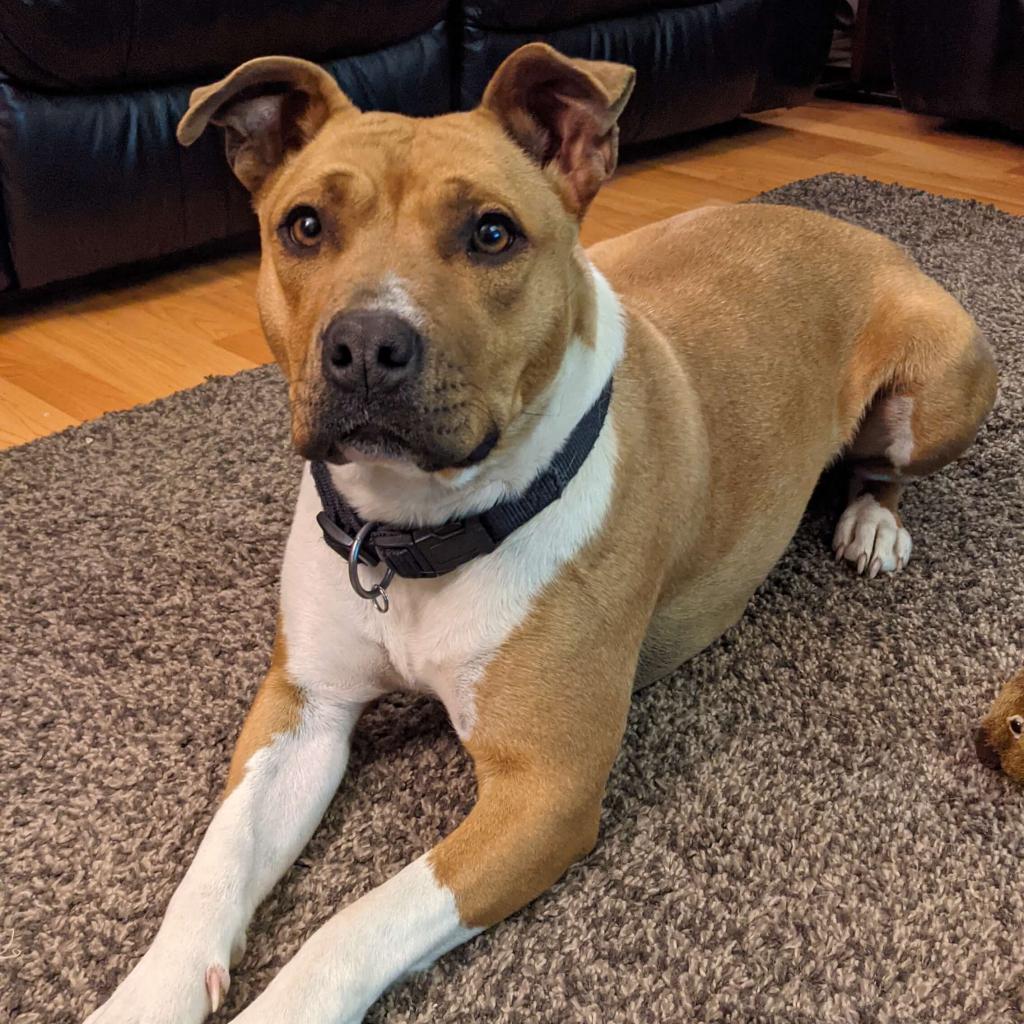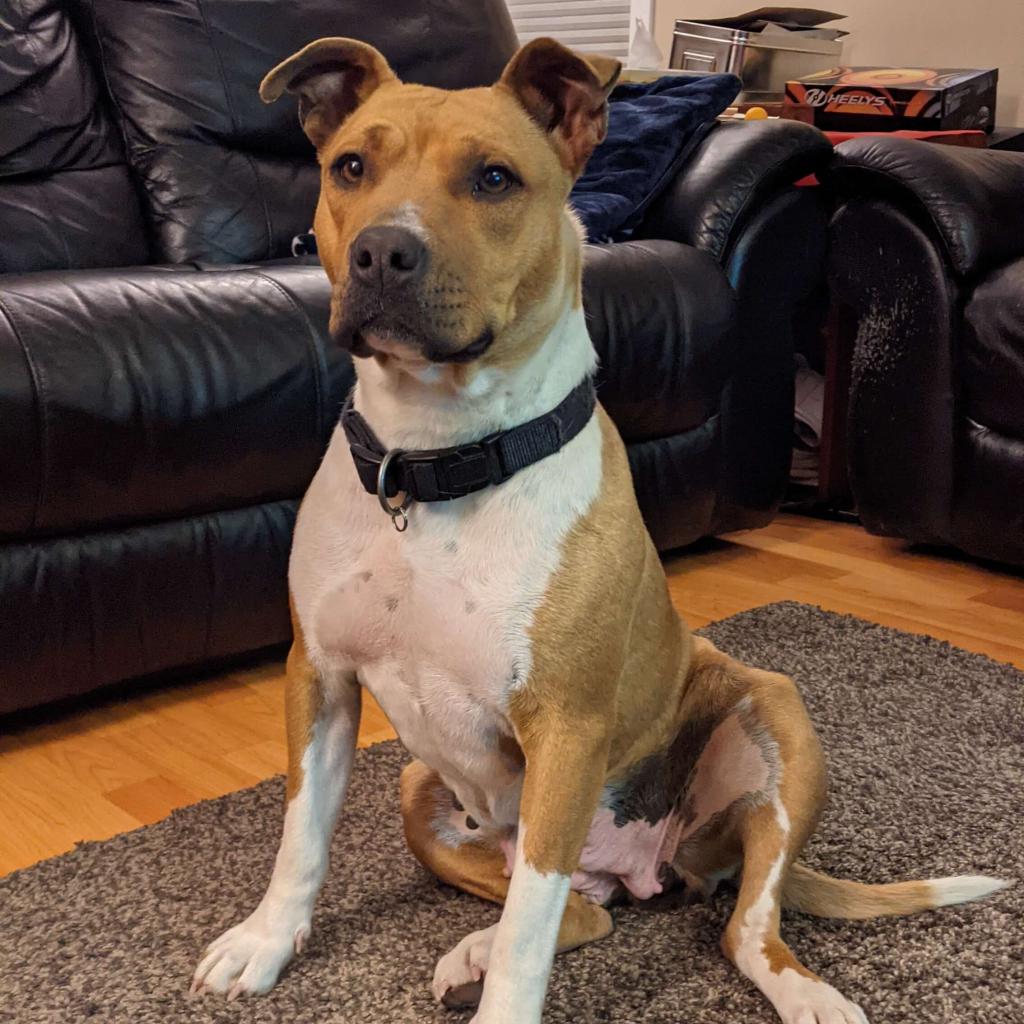 Hello! I'm Baby Girl. Not too many details travelled with me, but my foster family thinks I'm somewhere between 1-3 years old. I apparently was a bit of free-roamer but I've been well behaved in the fenced comfort of my foster home and appear to have given up life on the road. I get very excited for attention, so much so that my tail swings my whole body from side-to-side. I also have my own language of grunts and squeeks, but I've only barked one single bark since I got here and it's on a busy corner lot. After a couple of days, I decided that I don't like the laminate floors here and so my foster family is working hard on helping me build my confidence back (I was fine for the first 48 hours!). I put myself to bed in my crate when it's bedtime and sleep quietly until the rest of the house wakes up and I've had no accidents in the house at all and I go to the same spot in the yard each time. I've also been given some toys and I'm a non-destructive chewer. While I probably haven't ever been on a leashed walk before this week, I find it really exciting to share my exploration bug with my foster-pack. I still stop sometimes without warning and while I'm not doing a full heal, I'm quickly becoming an expert on the leash and will be a great walking companion. I might still be stressed out, but I'm a grazer and food in my bowl might sit for a good part of the day before I get to it. I've been given some treats and sometimes I save them for a little while. If my furever home has other pets, this may present opportunity for some creative feeding plans. I haven't been around any other pets or small children here, but I love my foster-pack's teenage boy. He says that I will be some family's "one-in-a-million" dog.
No Longer Accepting Applications

Animal Type(s):
Dog
Gender:
Female
Color:
Tan/White
Approx. date of birth:
April 16, 2019
Breed:
Mixed Breed (Medium)/Terrier, Pit Bull
Weight:
52 lbs
Intake date:
April 15, 2021
House trained:
Please note: If other cats/dogs in your home are not spayed/neutered, we may deny your application. SCARS exists due to lack of spaying/neutering and it is our goal to end this cycle. If there is a documented medical reason for your animal to not be spayed/neutered, we will work with you.