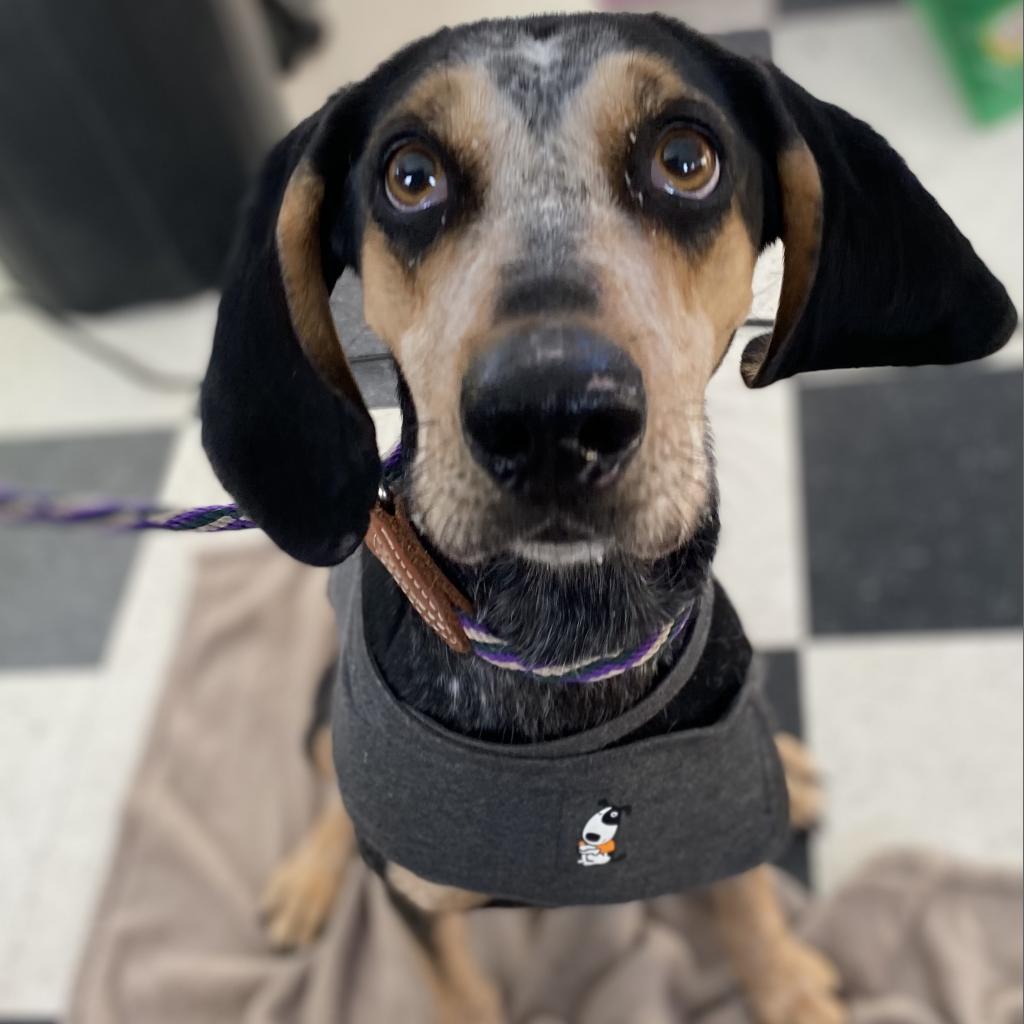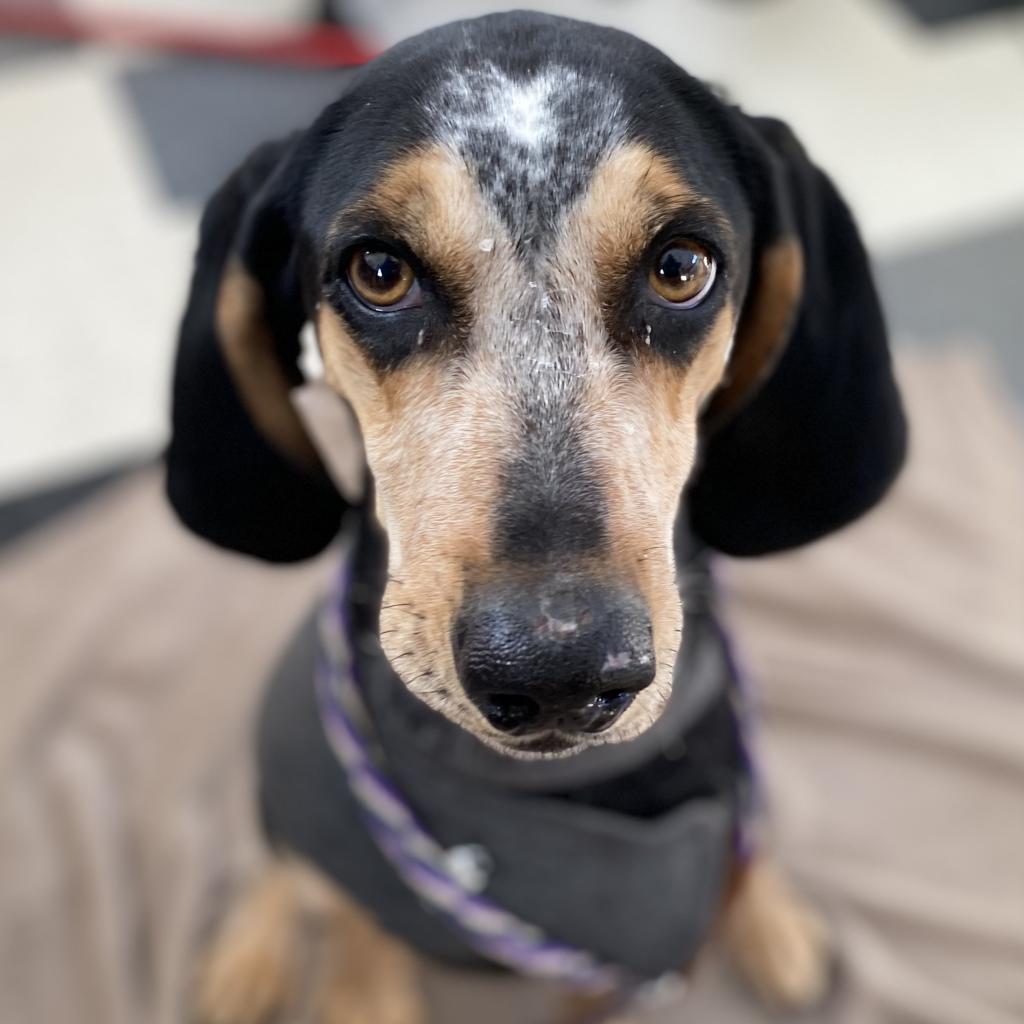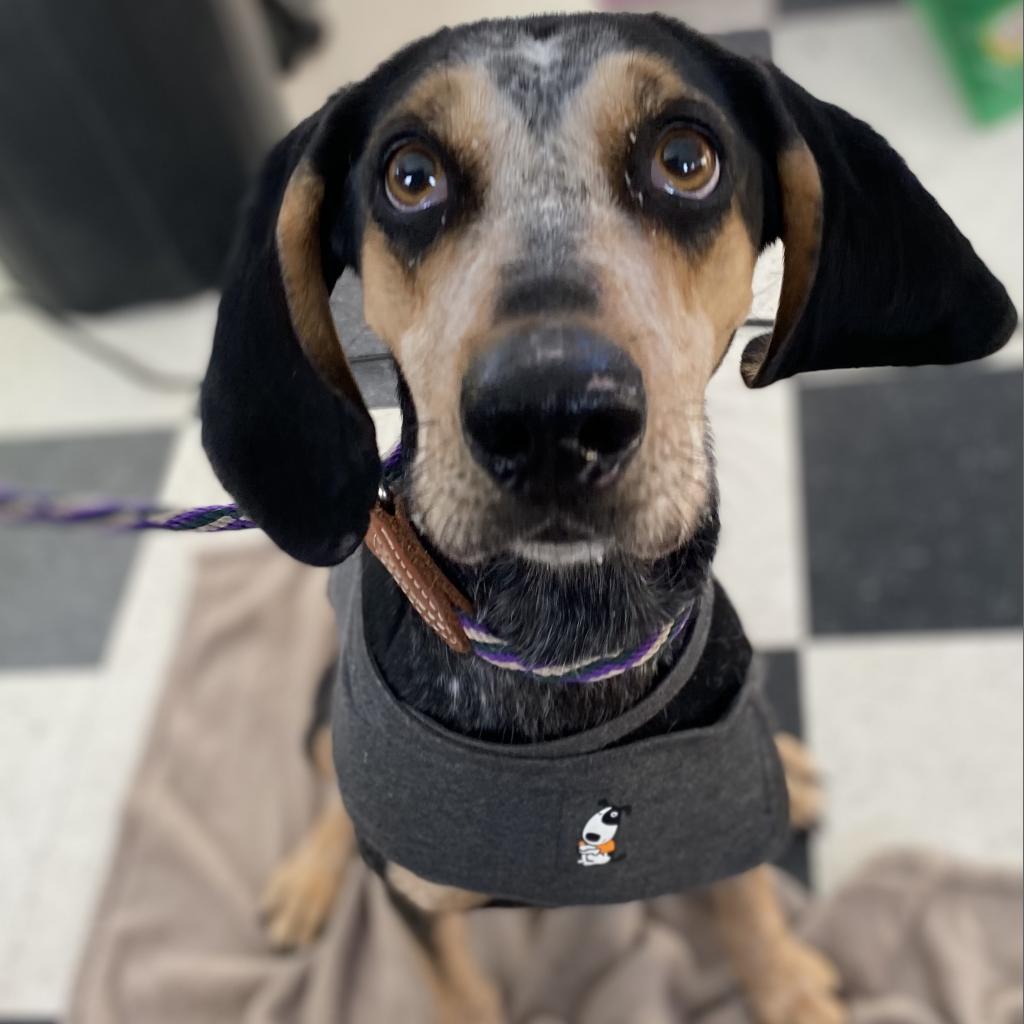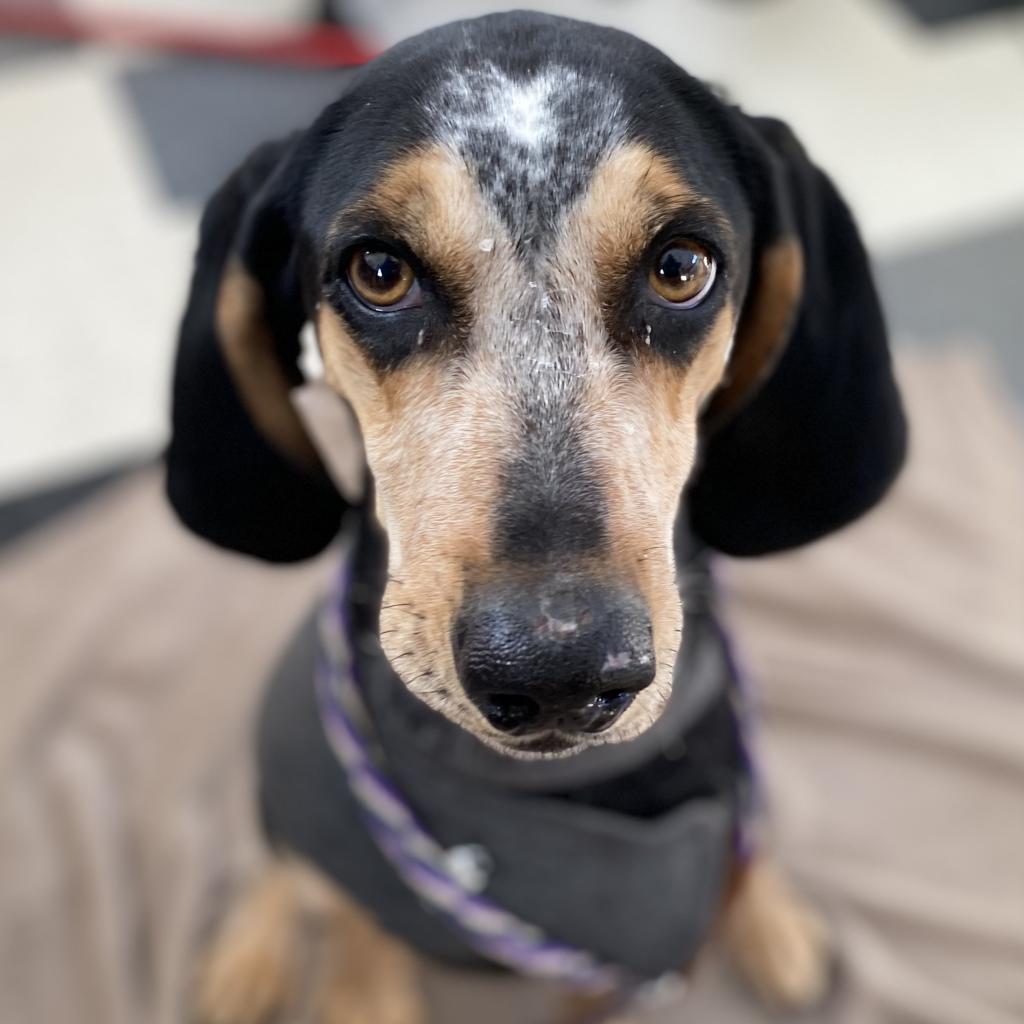 Hello SCARSdom Hi! I am Dixie. I am a Coonhound and if you think you know hound breeds, I will still surprise you, so have a read through my little write up and see what you think. I need exercise - lots and lots and lots of exercise! My idea of a fun day is an 18 mile hike - uphill - with a loaded backpack followed by running at full speed downhill afterwards. Okay, my foster mom says that might be an exaggeration, but not by much. If you are training for a triathlon or marathon, I would be all in to be your training partner! A daily walk or playing in the yard just won't make me happy. Kennels and crates are NOT my happy place - I need to run like the wind! Let's talk about my nose not doing its job, I never use it, I just like to run fast with my head held high while I'm off on adventures. I am 4-5 years old and have NO recall and at this stage, foster mom says I may not want to learn that now. Let me off leash and I will be gone. Even in a fenced area, I will not come if you call me. Treats? Nope. I will still be over on the other side of the space as the spirit moves me. I really am a sweet gal but I will never be that cuddle up on the couch, play with the kids, kind of pet. My foster mom says I have definitely been through some "stuff" in my life and it does show in my ambivalence but I am not mean or aggressive or shady, I just do my own thing. With time, there is hope that I will learn to love and appreciate my human. Cats and small dogs have been known to peak my interest - the give chase kind of interest, so if you have them and they run, it might be a deal breaker. I have some anxiety and having a dog in the home that is at least my size that I can take cues from is helpful or a person home all the time. I can clear a 4' fence easily, so a yard with a 6' or higher fence is needed to help me stay put. Kids are not out of the question but I will, in my exuberance, likely knock them over so age 5+ is necessary for their own wellbeing. I was debarked in my last home so while I still love to bay like a coonhound, it is a sad whisper now, but I will exercise my right to bay none the less! If you are still reading, it seems you might be interested in a unique challenge! I am more about the rescue side of things than the pet experience and I am just hoping there is someone out there who will love me - crazy quirks, high energy and all. My foster mom thinks my ideal home is with a runner/biker/roller blader that loves to make a mile and can maybe take me to work with them or works from home or have a canine companion. If you think you might be it, my application screener and foster mom would love to hear from you!
Available for adoption

Adopt Me!
Animal Type(s):
Dog
Gender:
Female
Color:
Grey
Approx. date of birth:
February 4, 2017
Breed:
Coonhound
Weight:
40 lbs
Intake date:
February 2, 2021
House trained:
Please note: If other cats/dogs in your home are not spayed/neutered, we may deny your application. SCARS exists due to lack of spaying/neutering and it is our goal to end this cycle. If there is a documented medical reason for your animal to not be spayed/neutered, we will work with you.