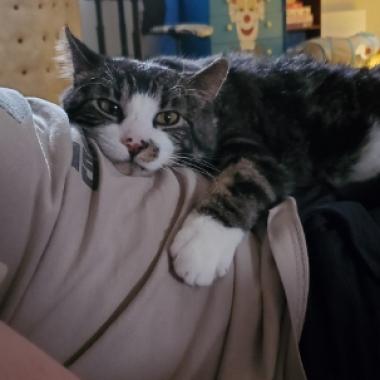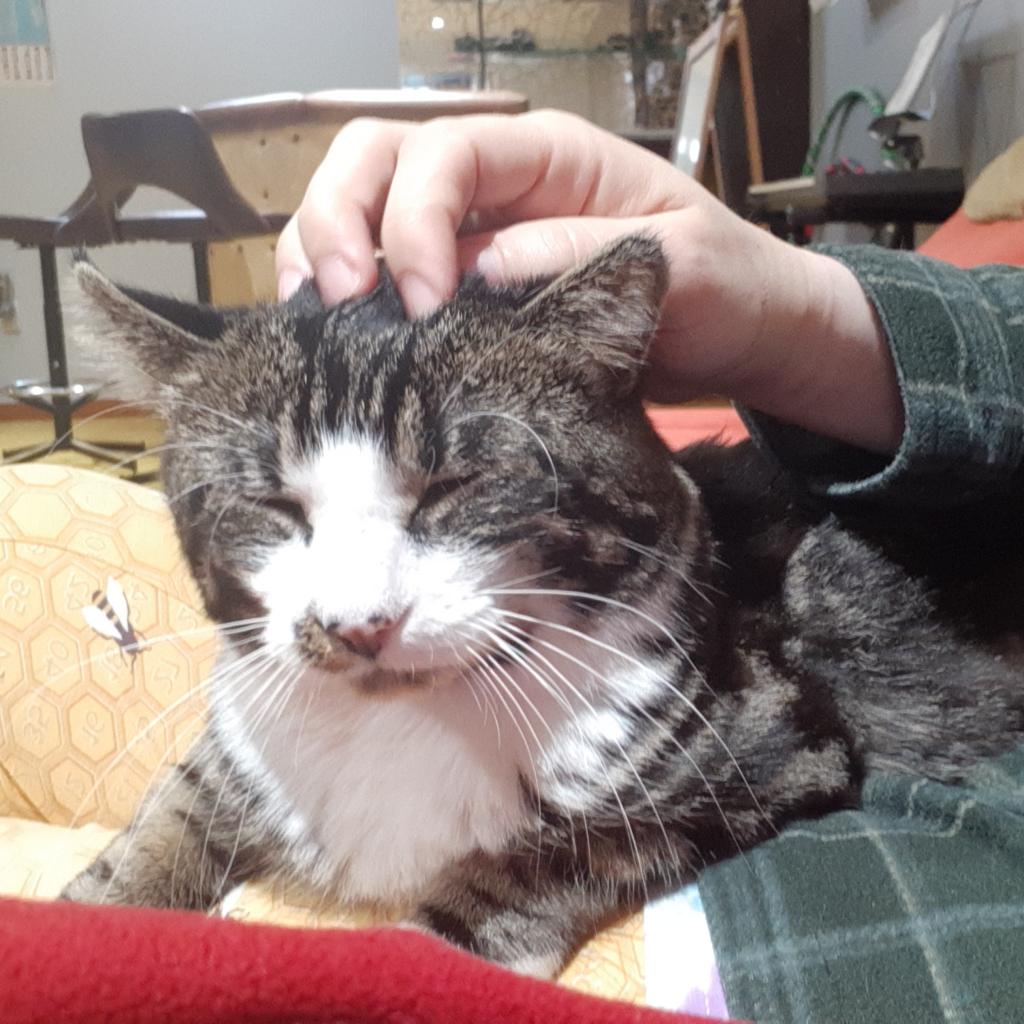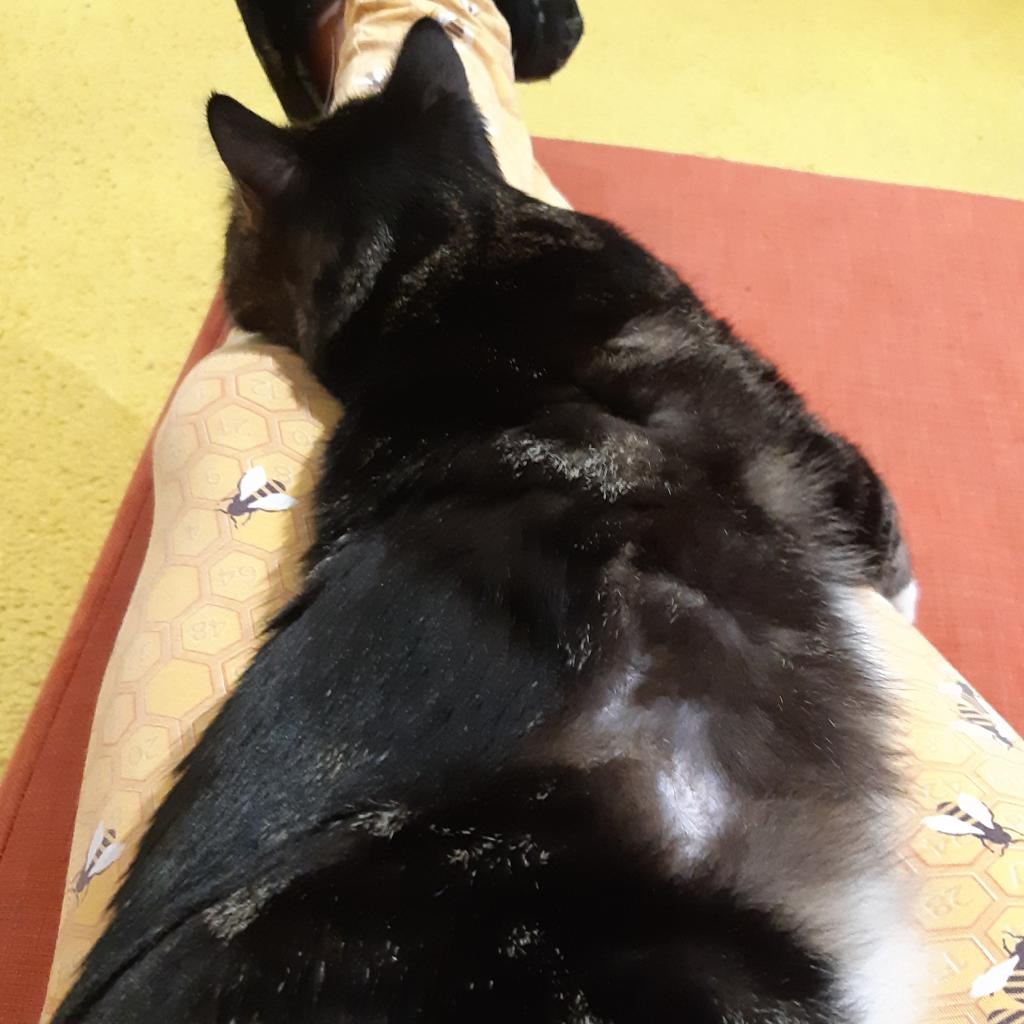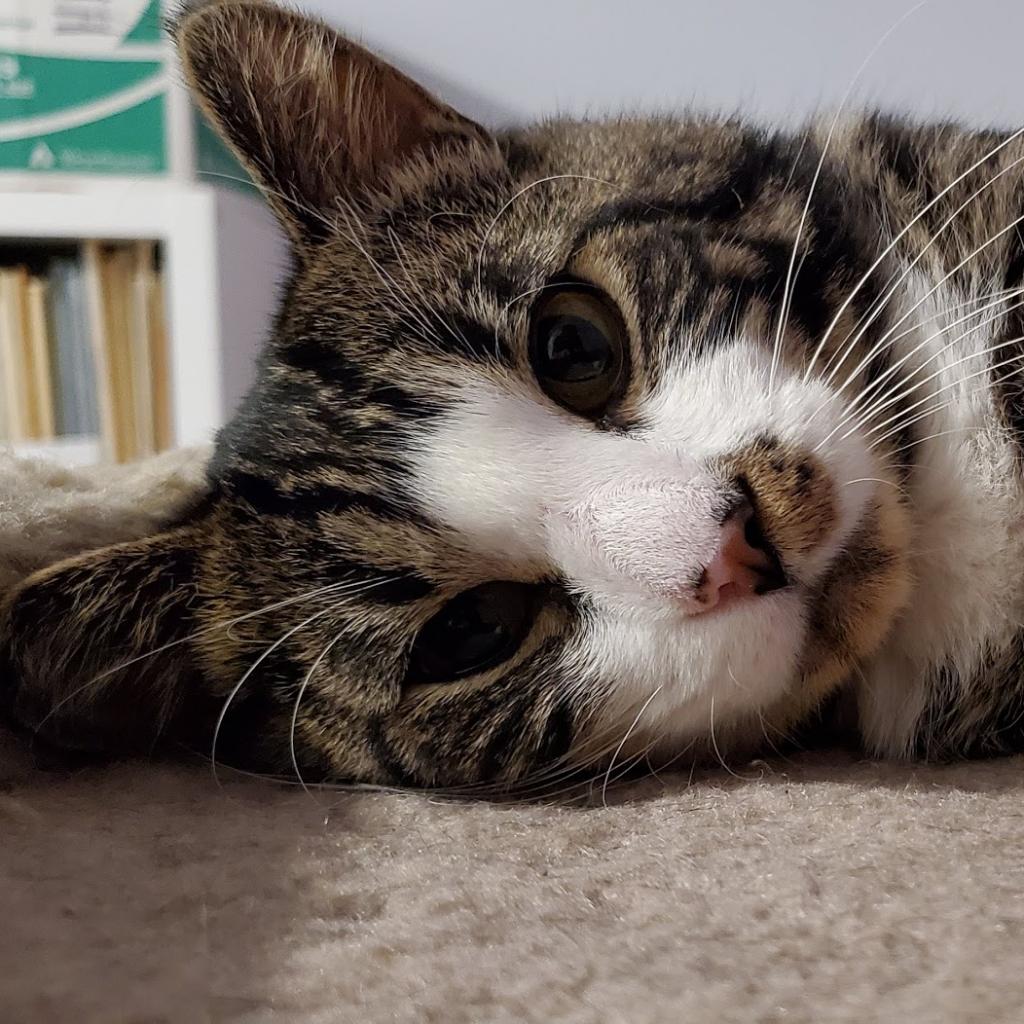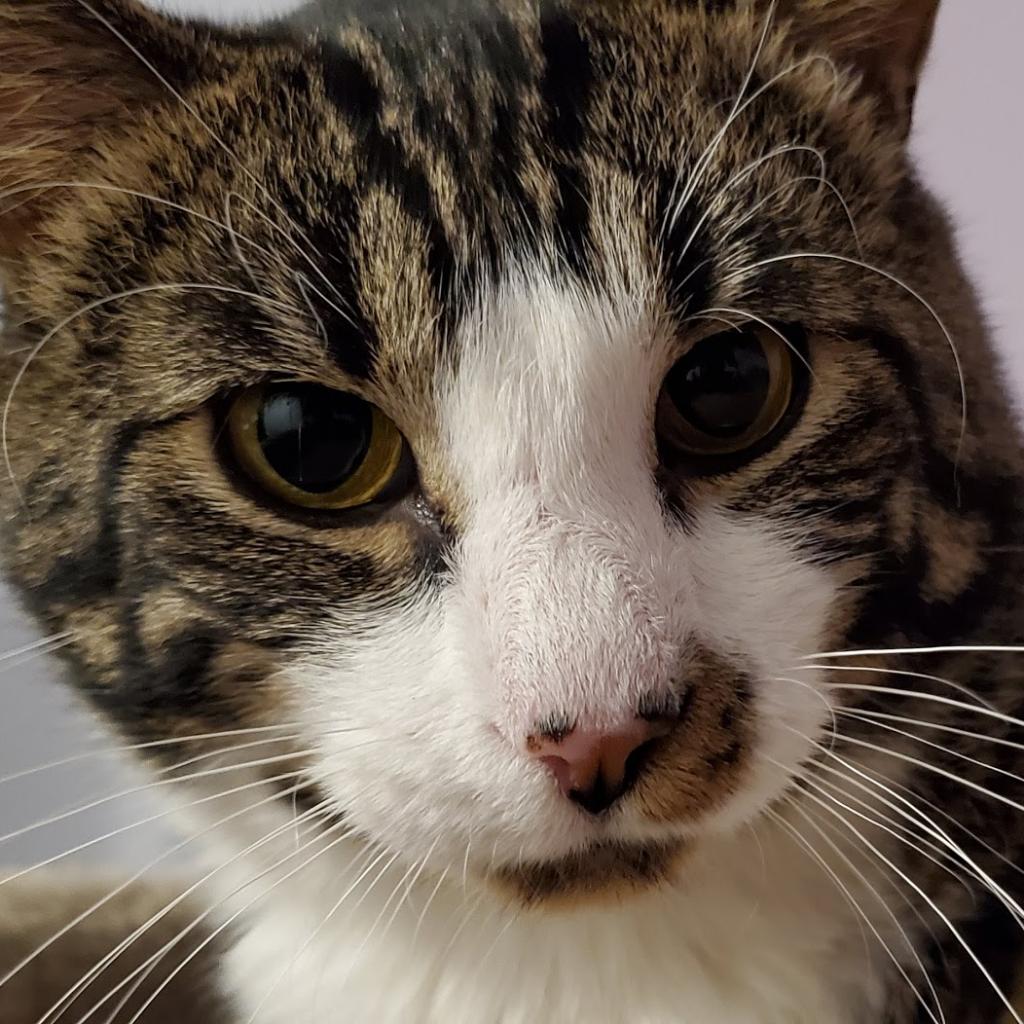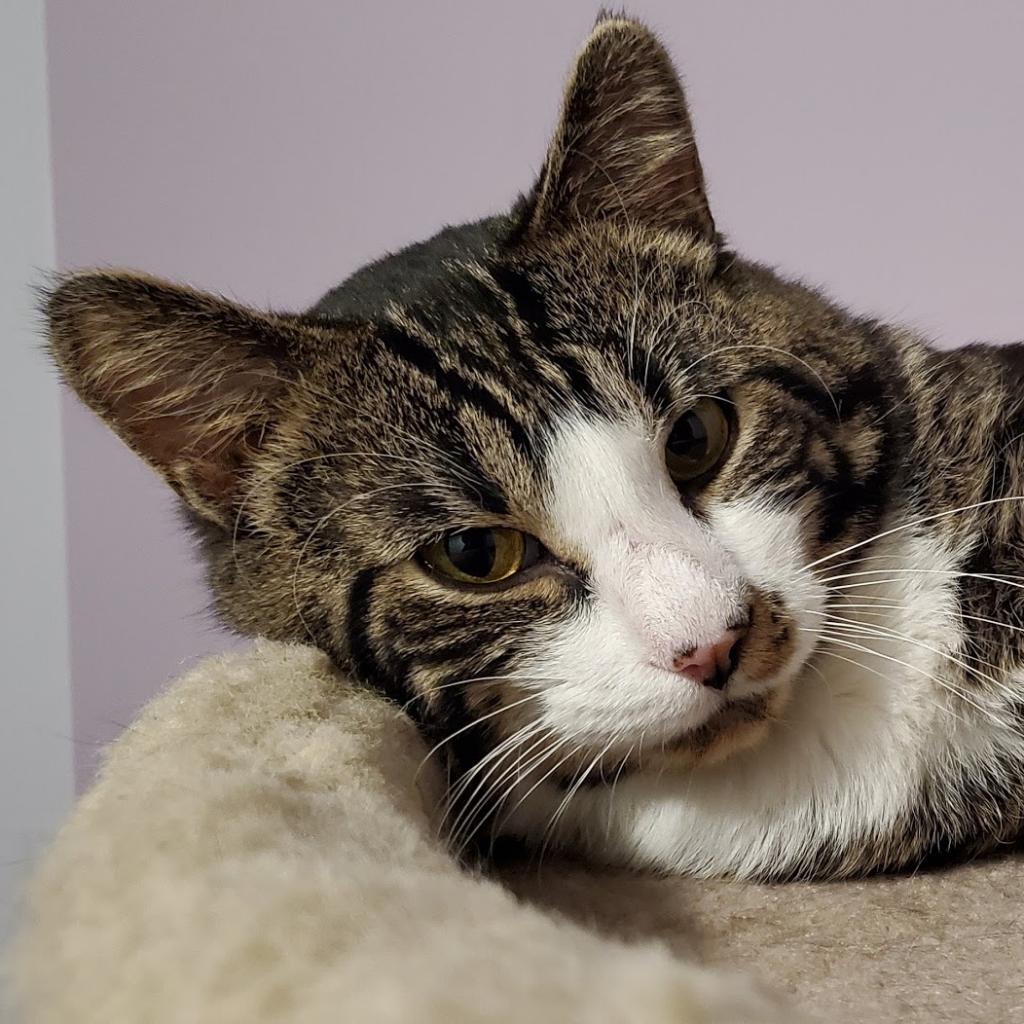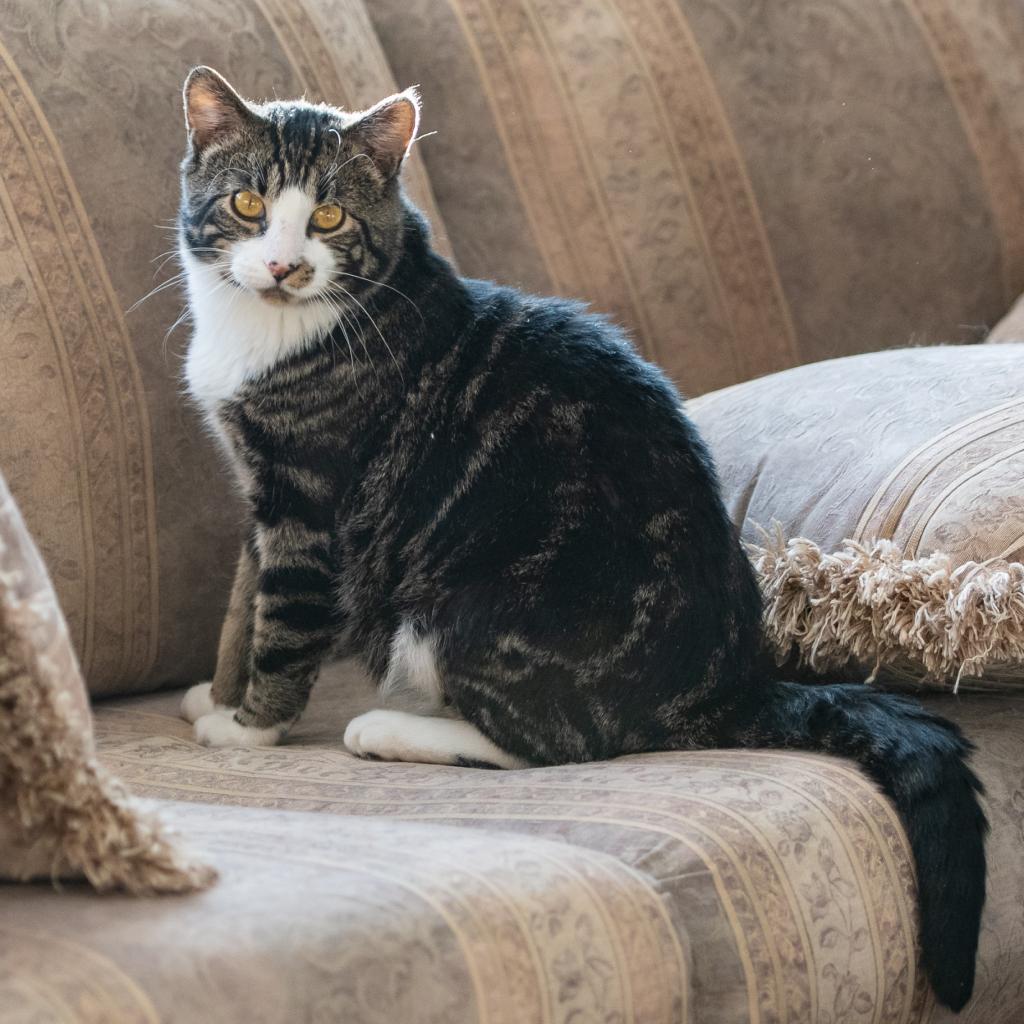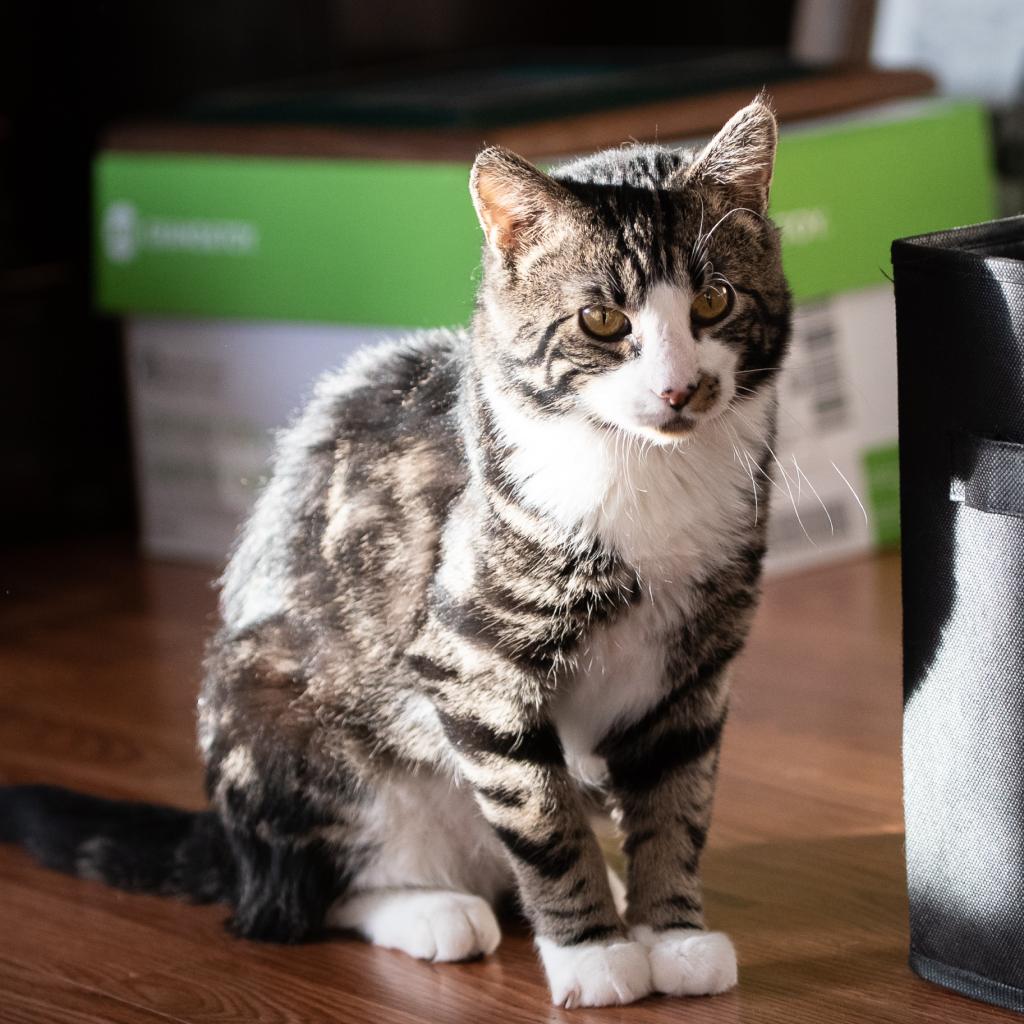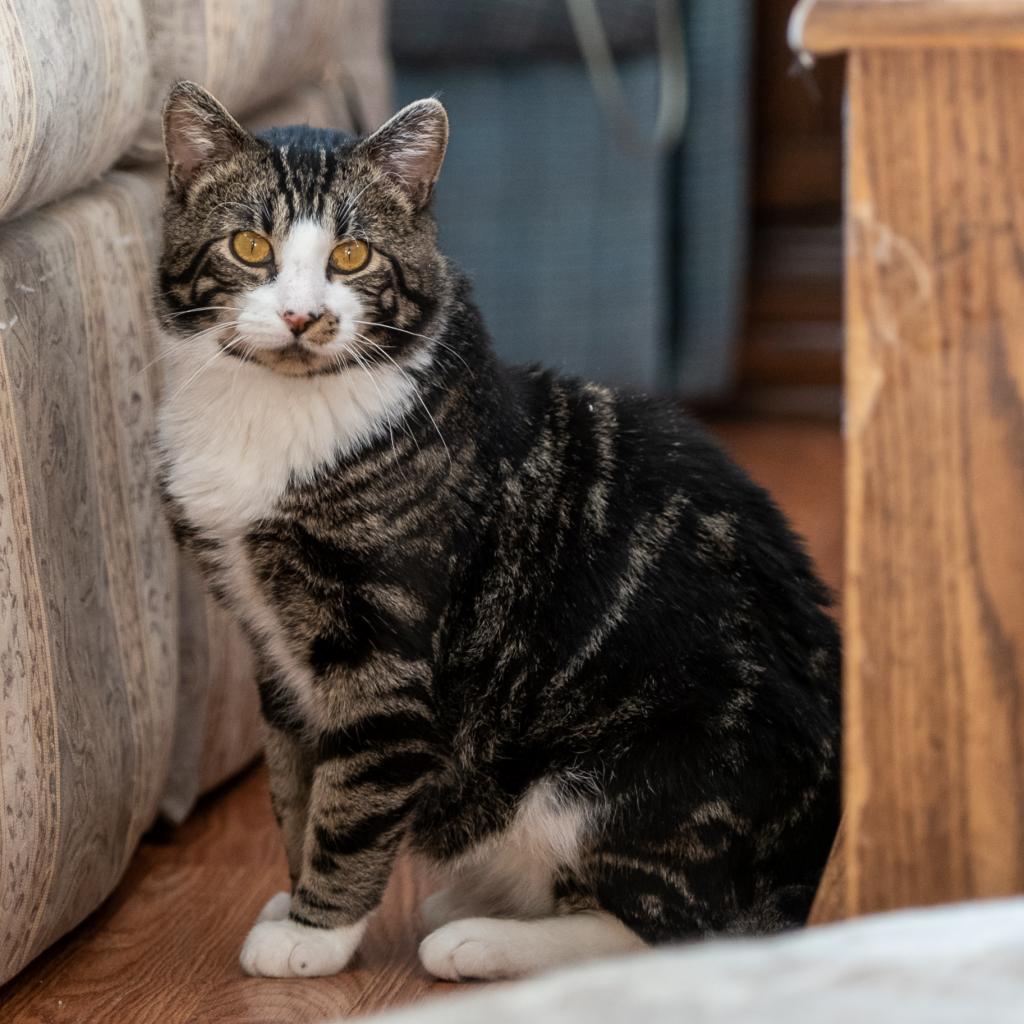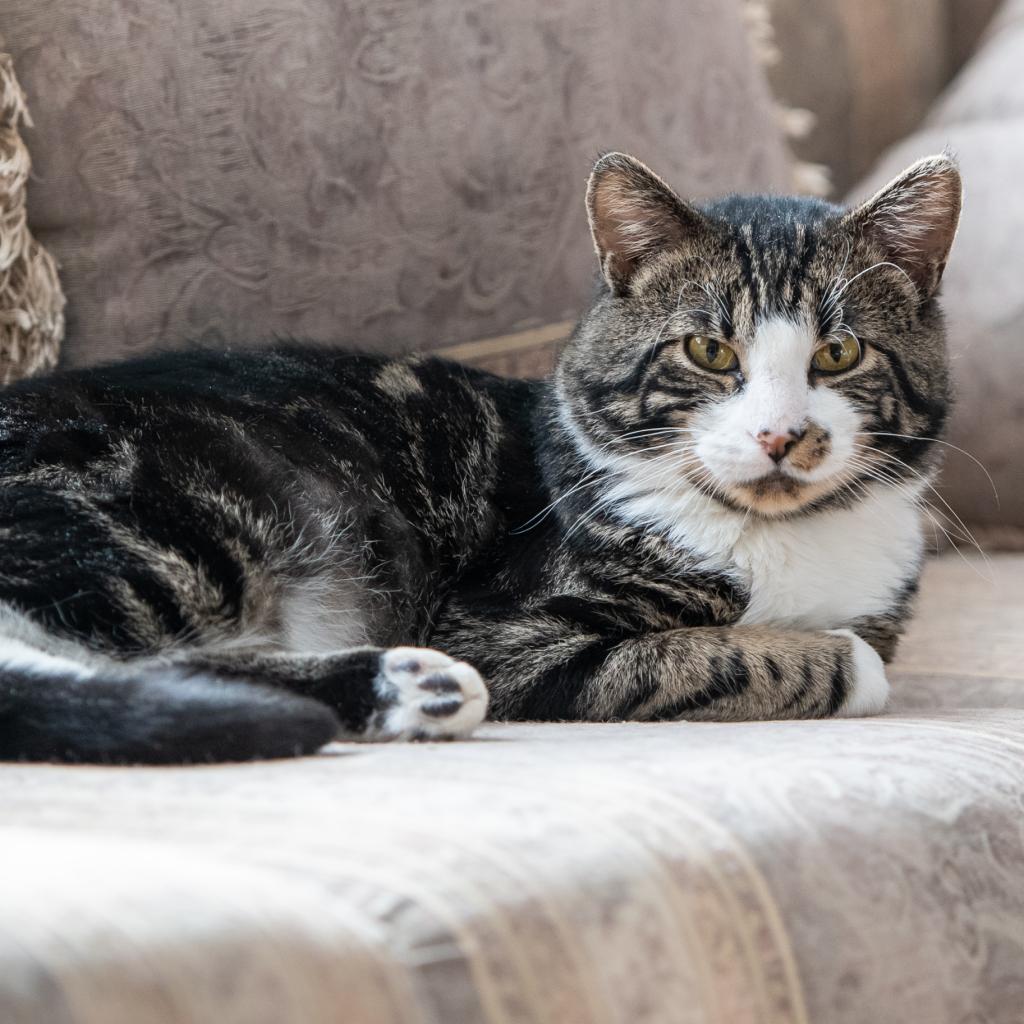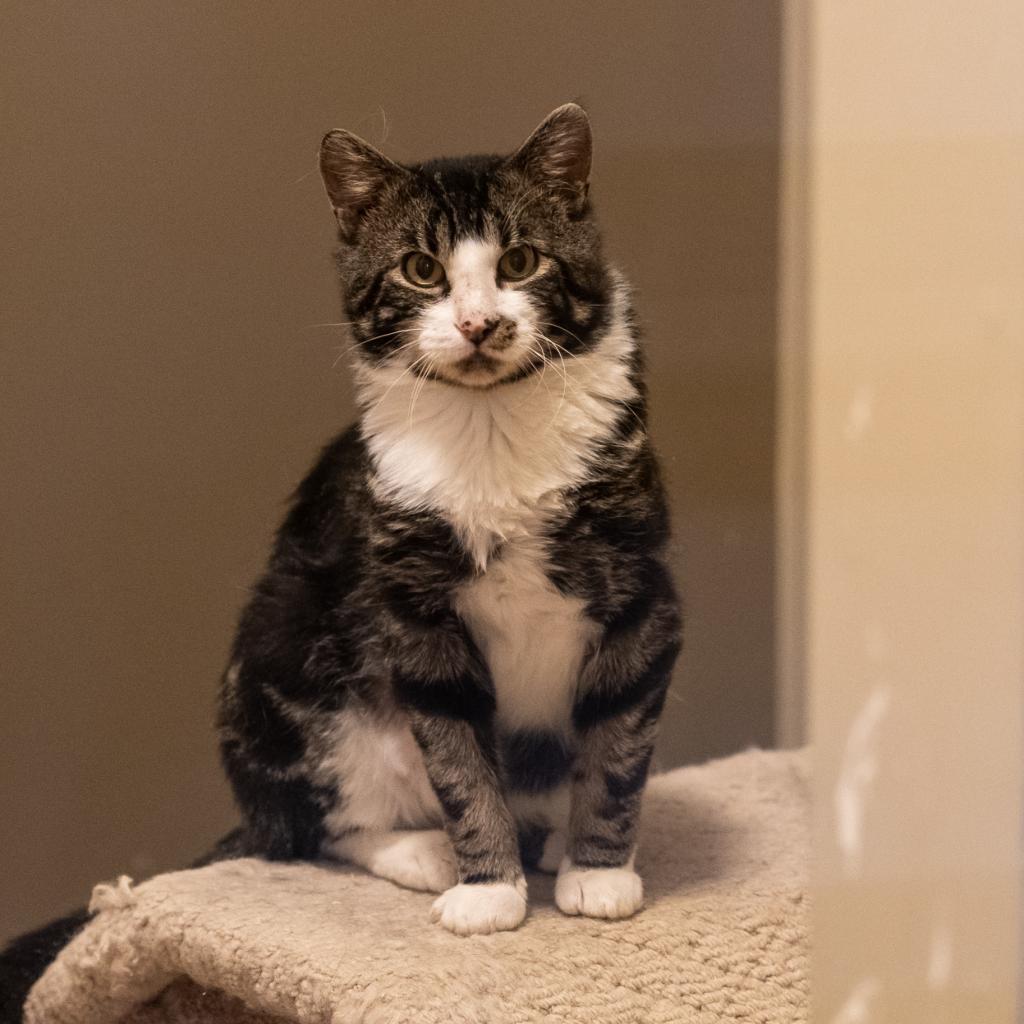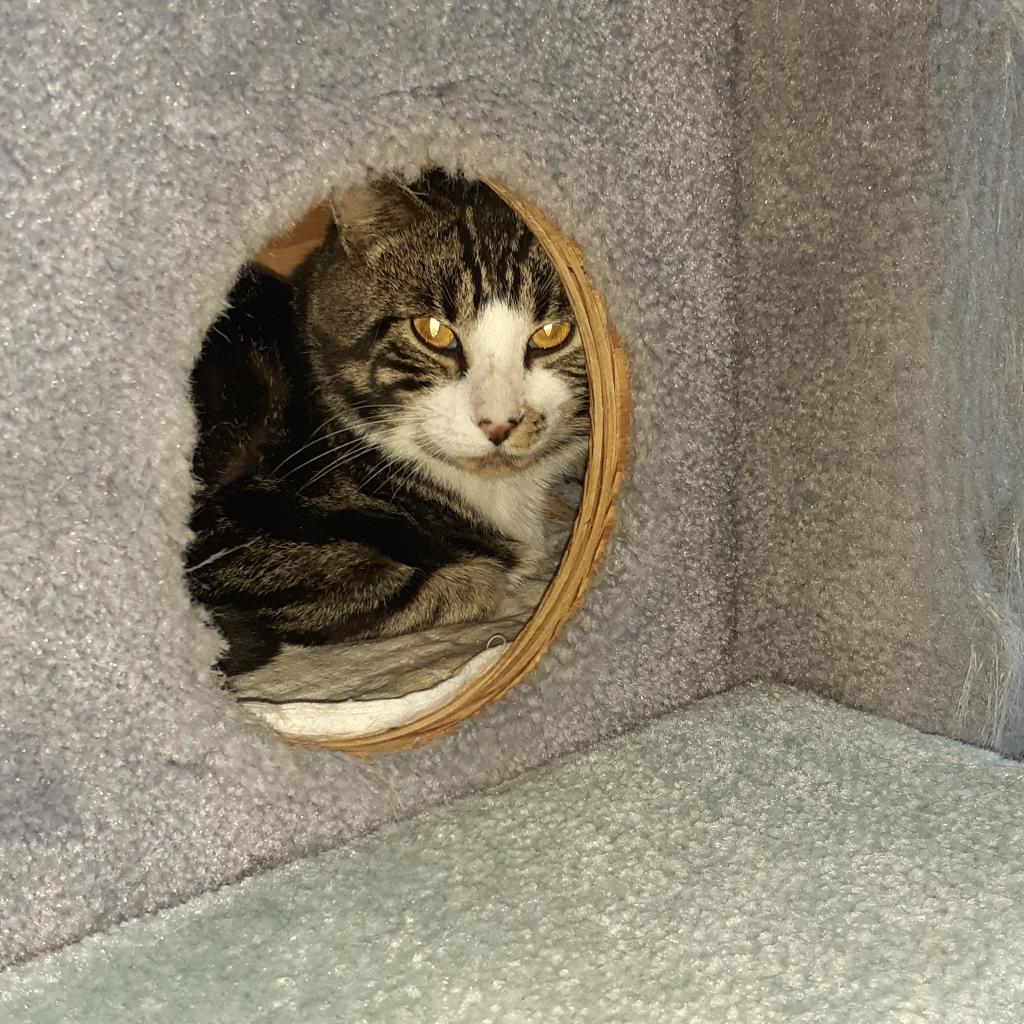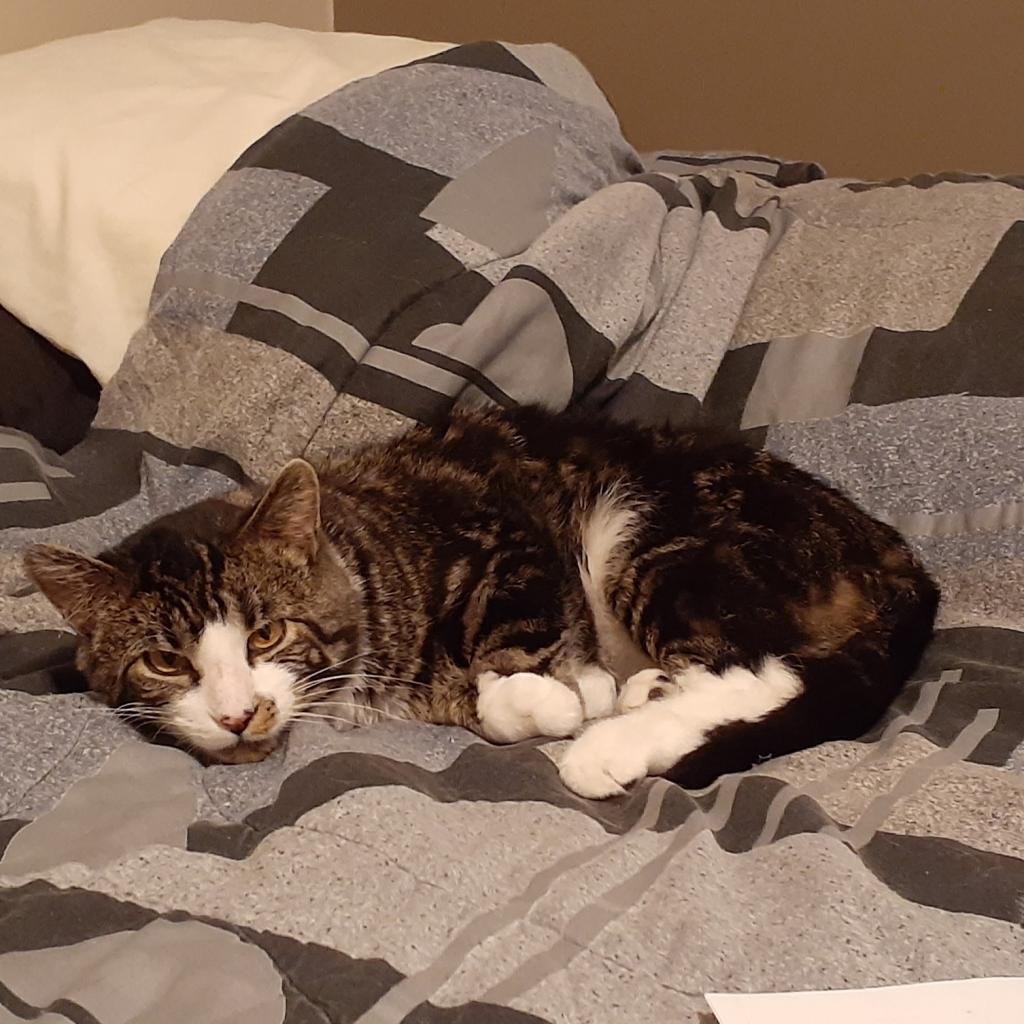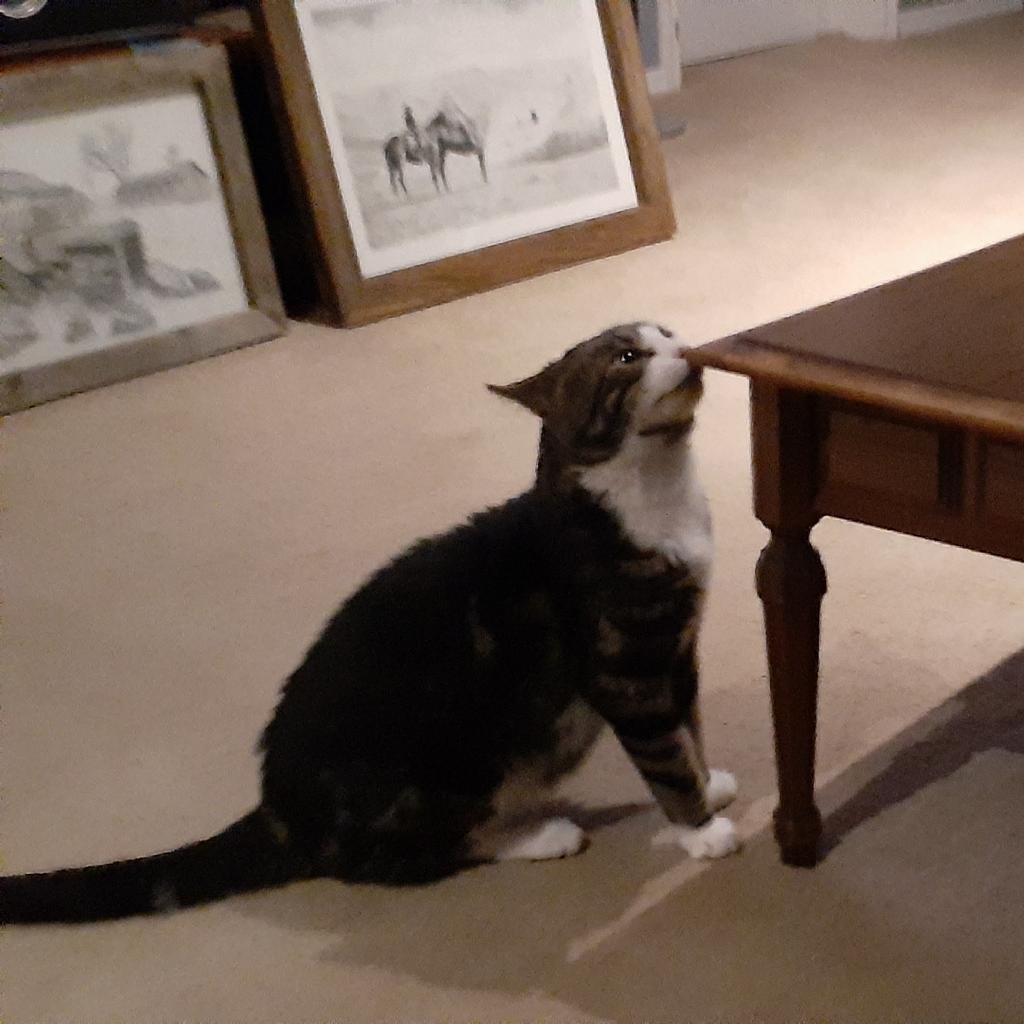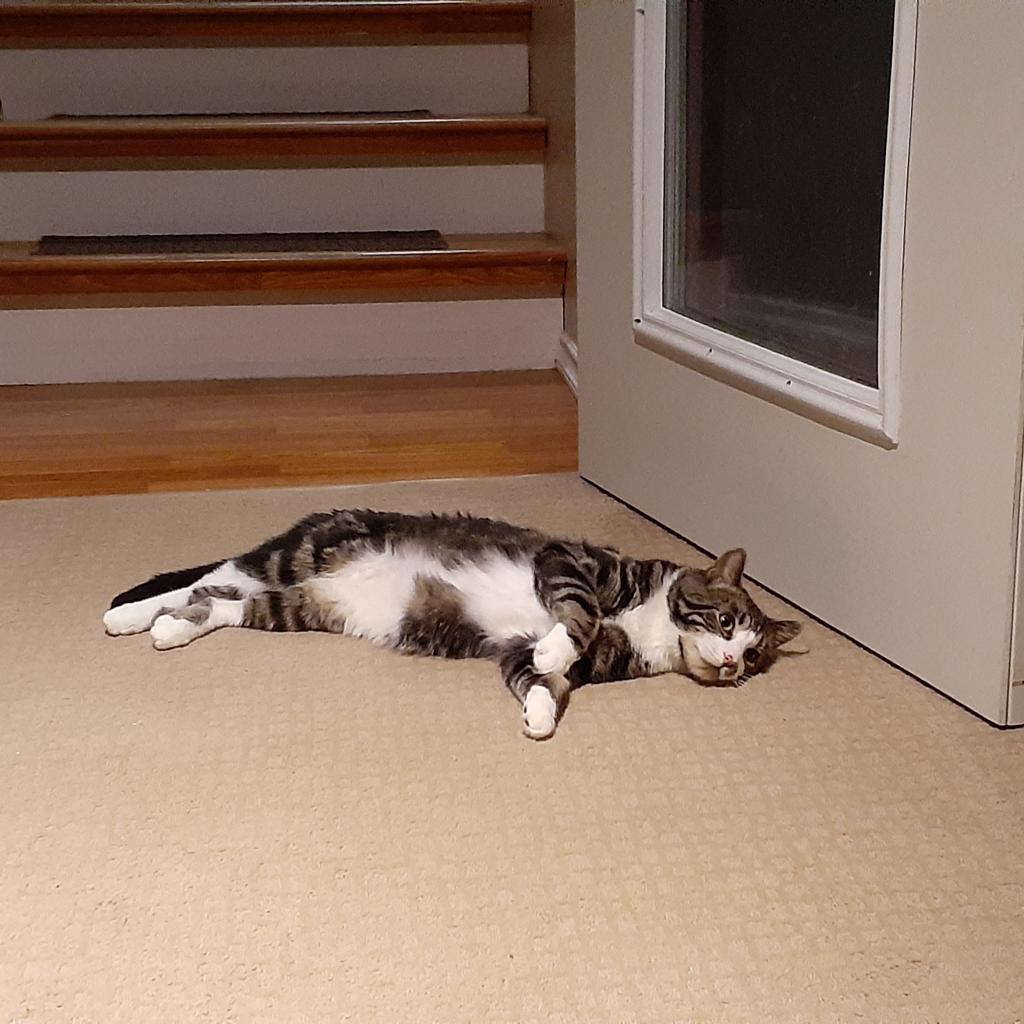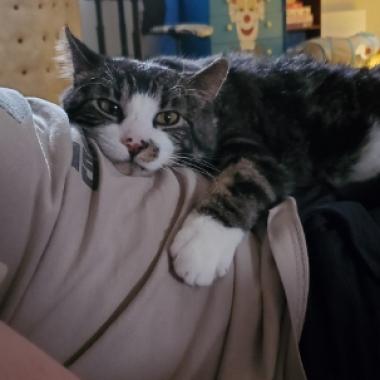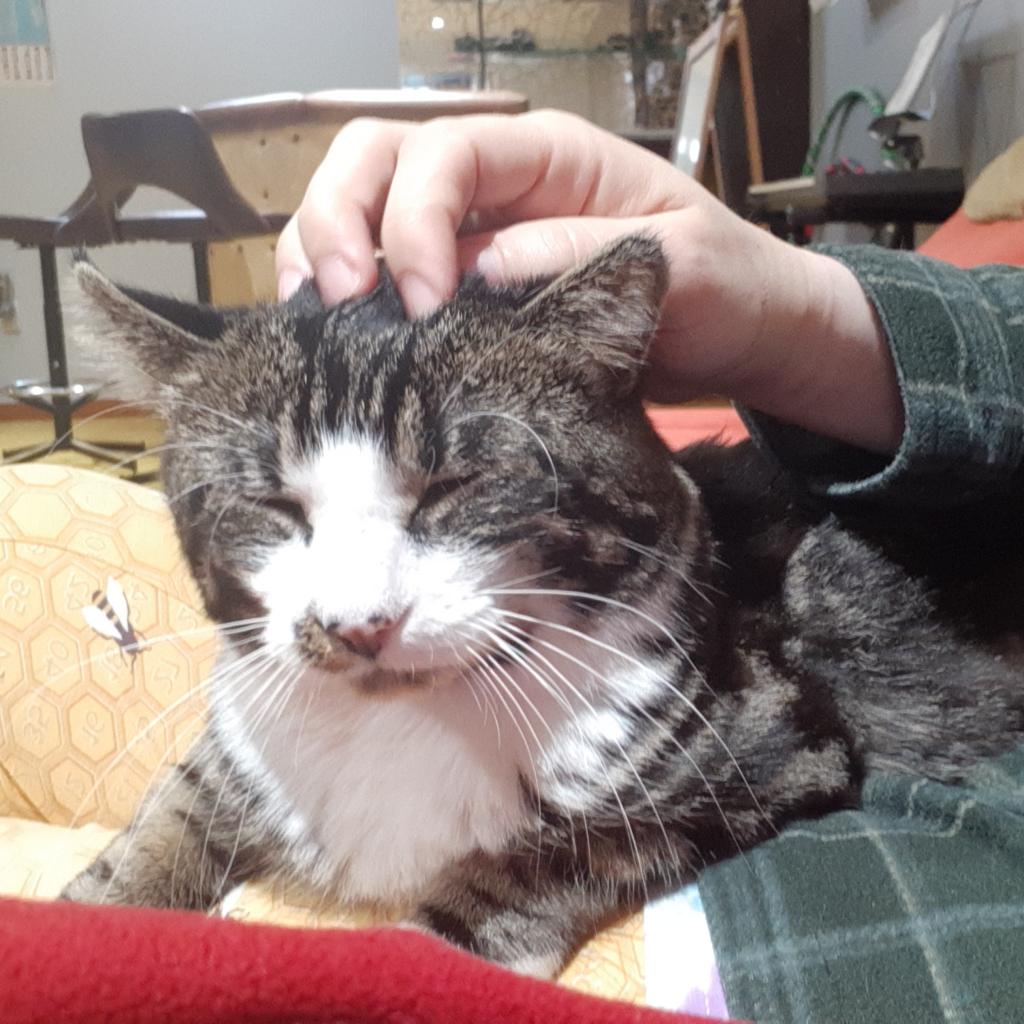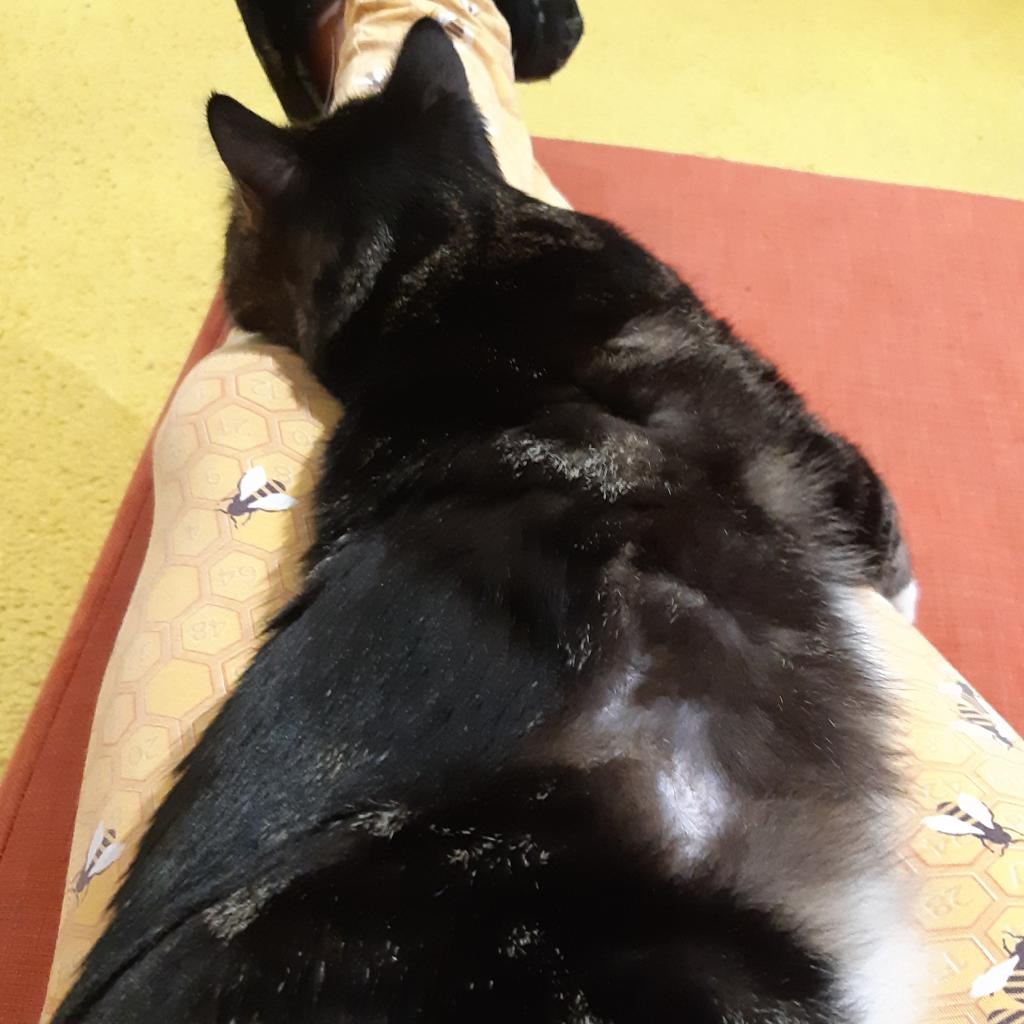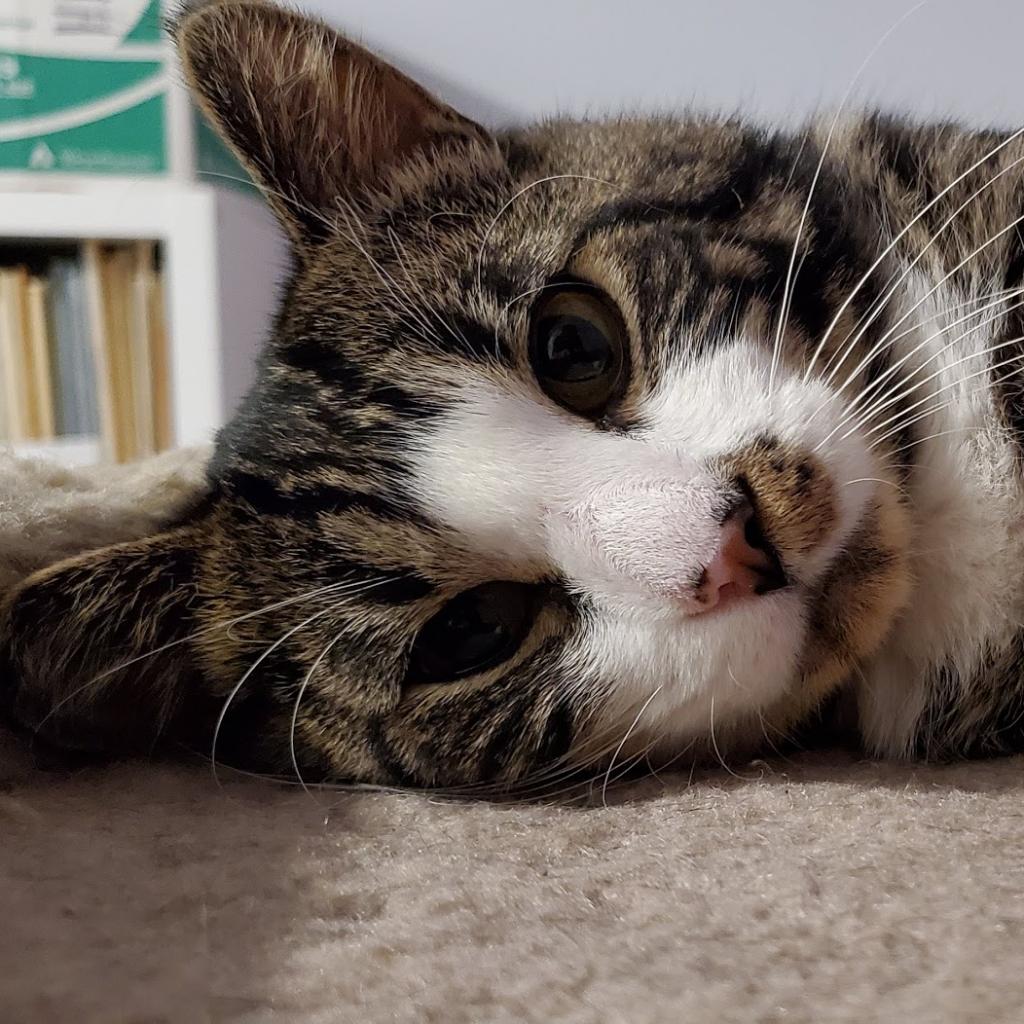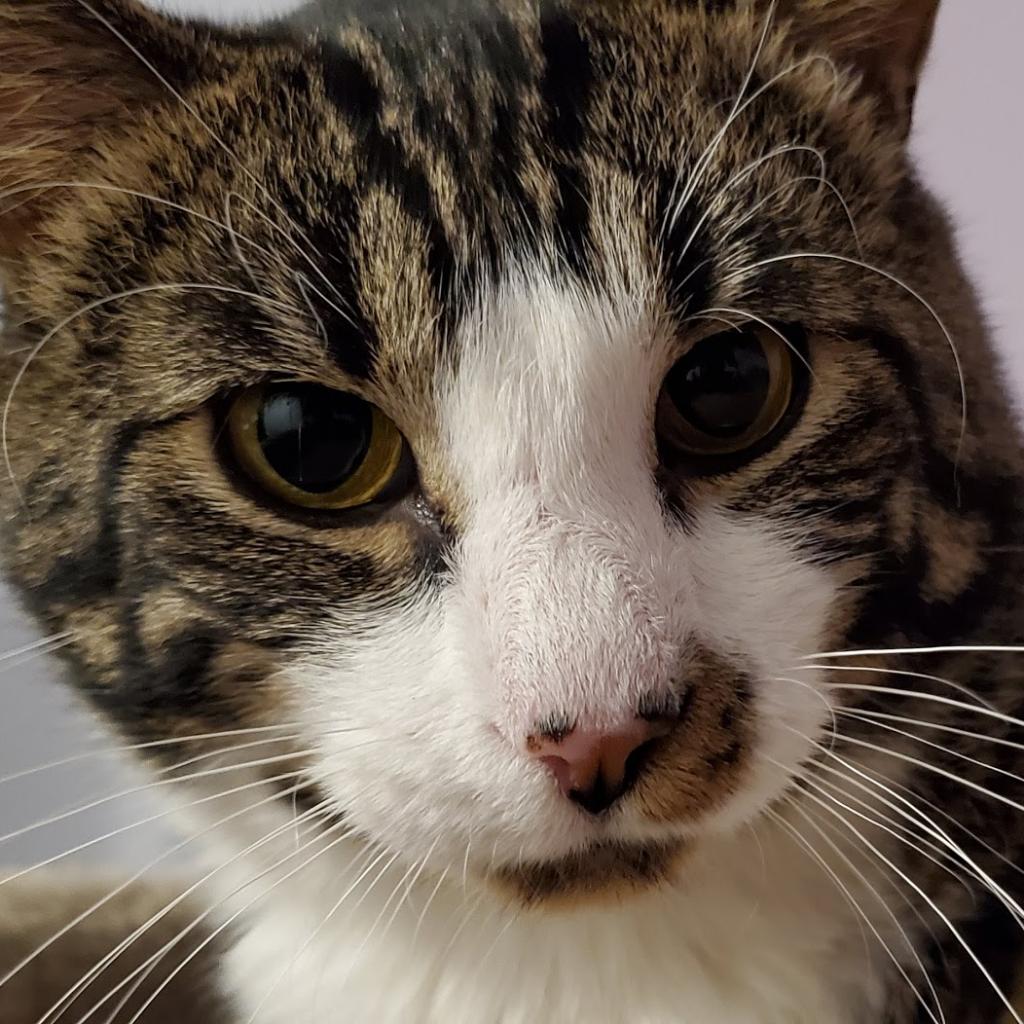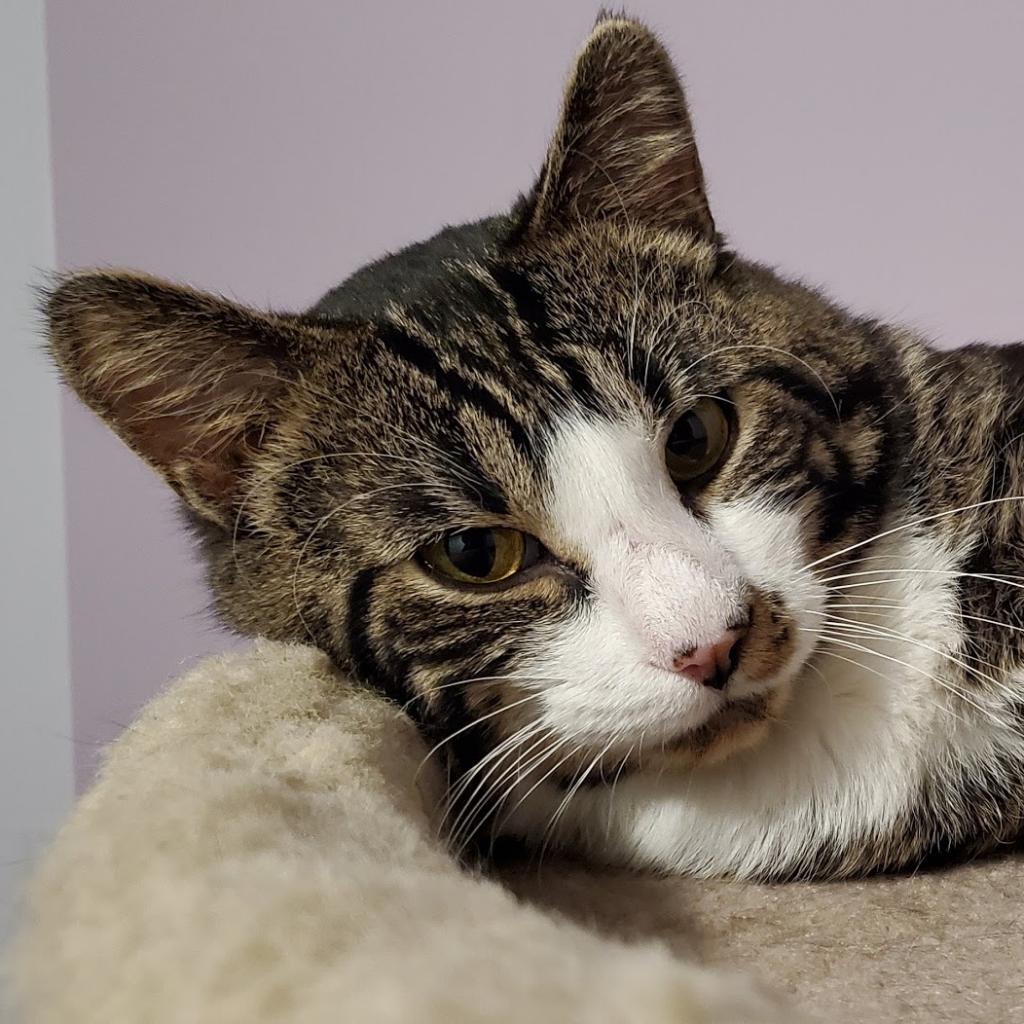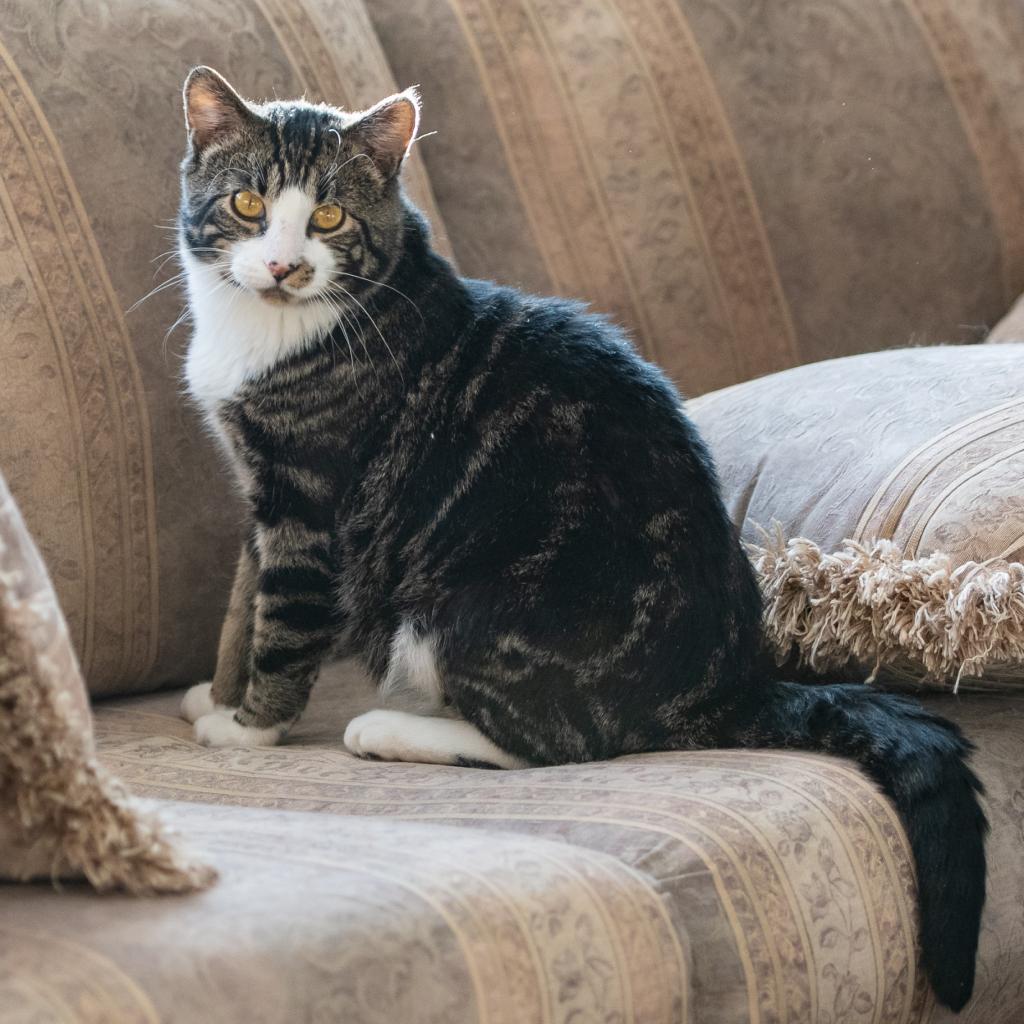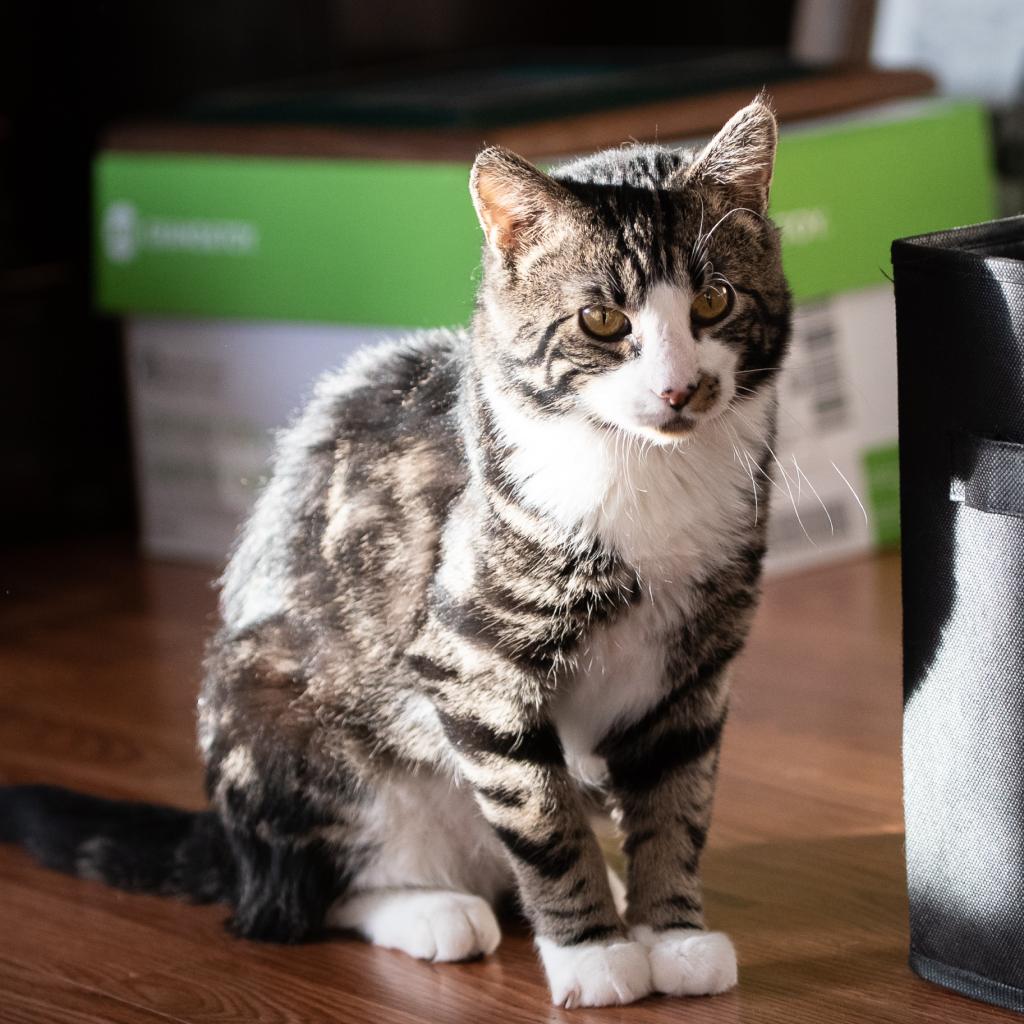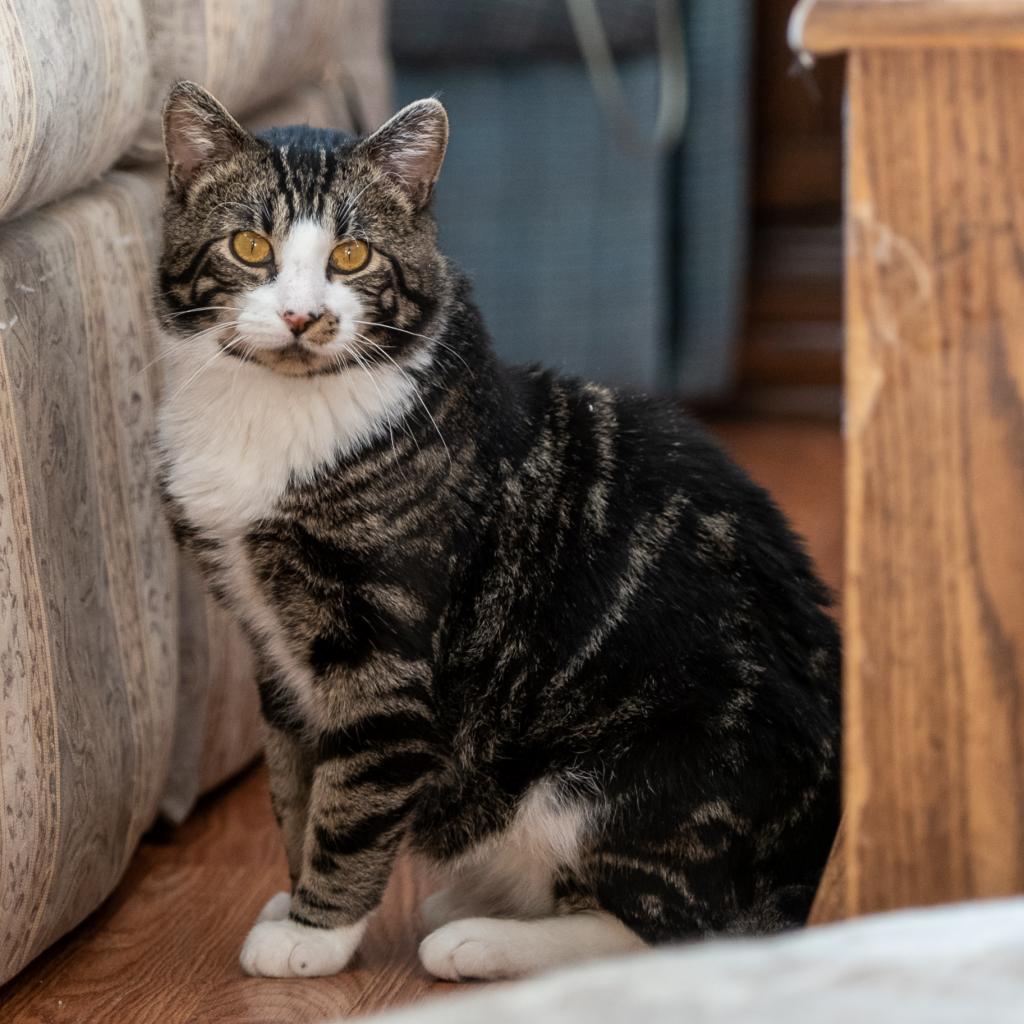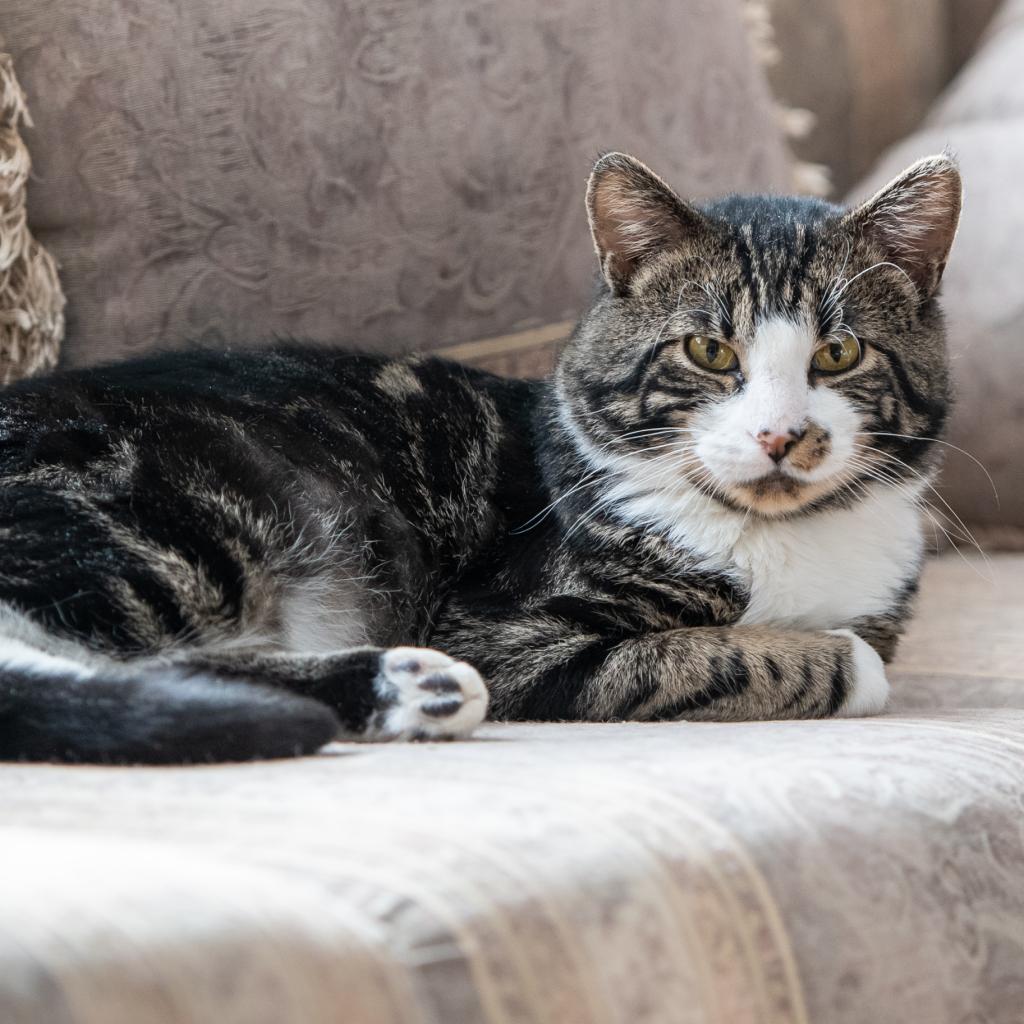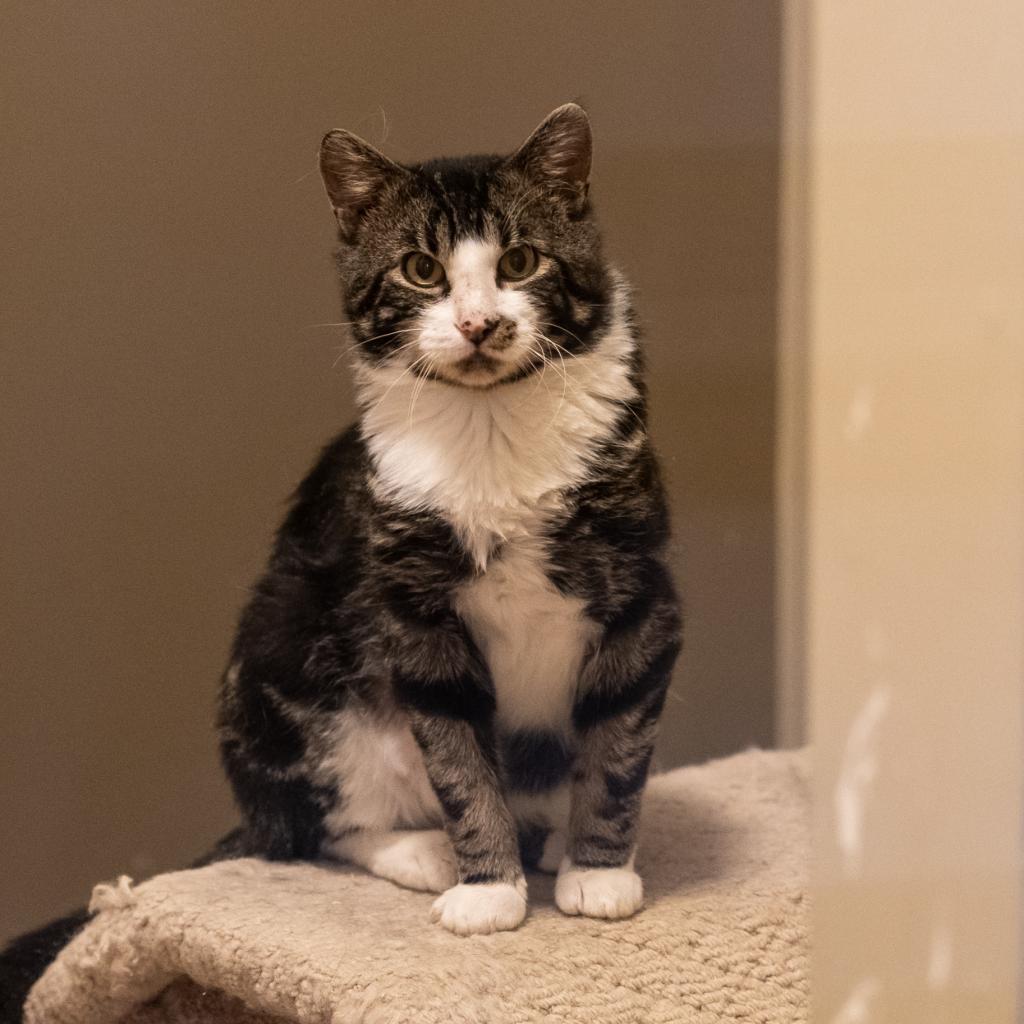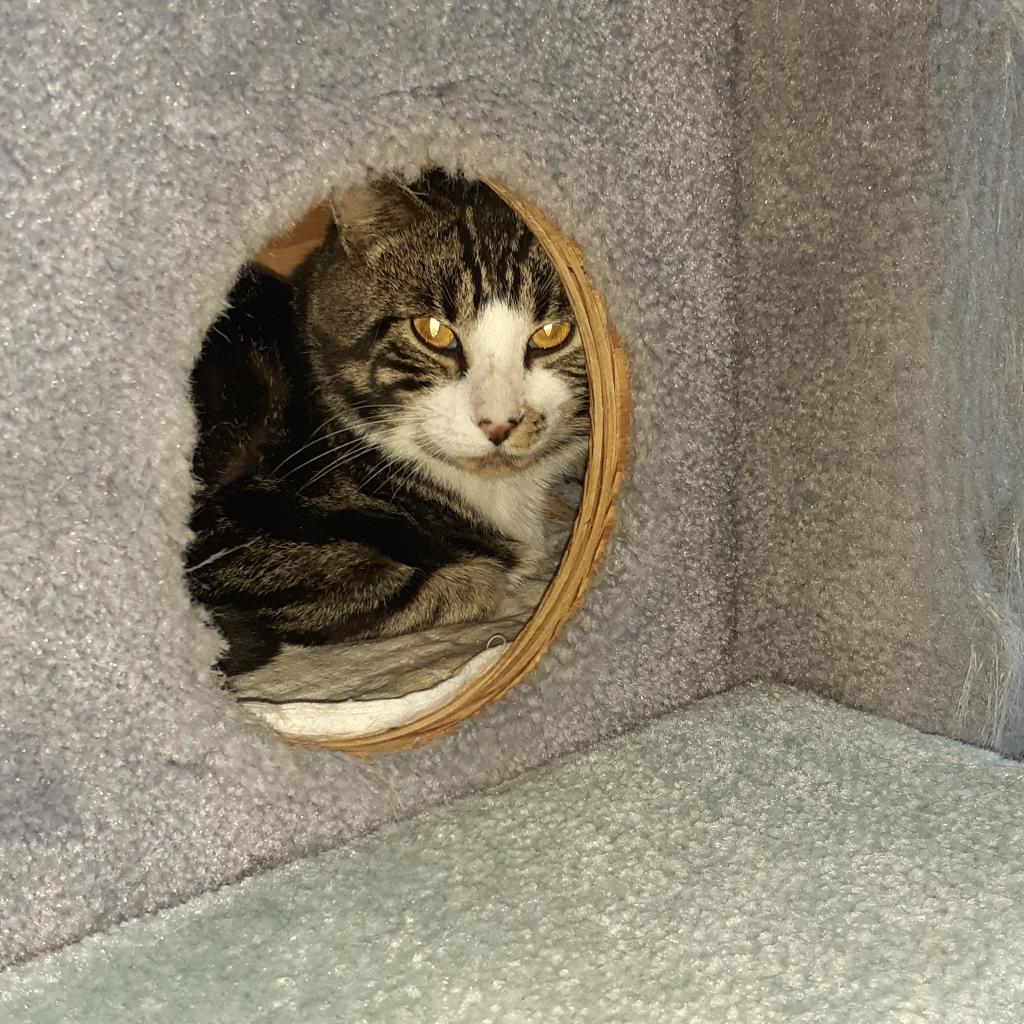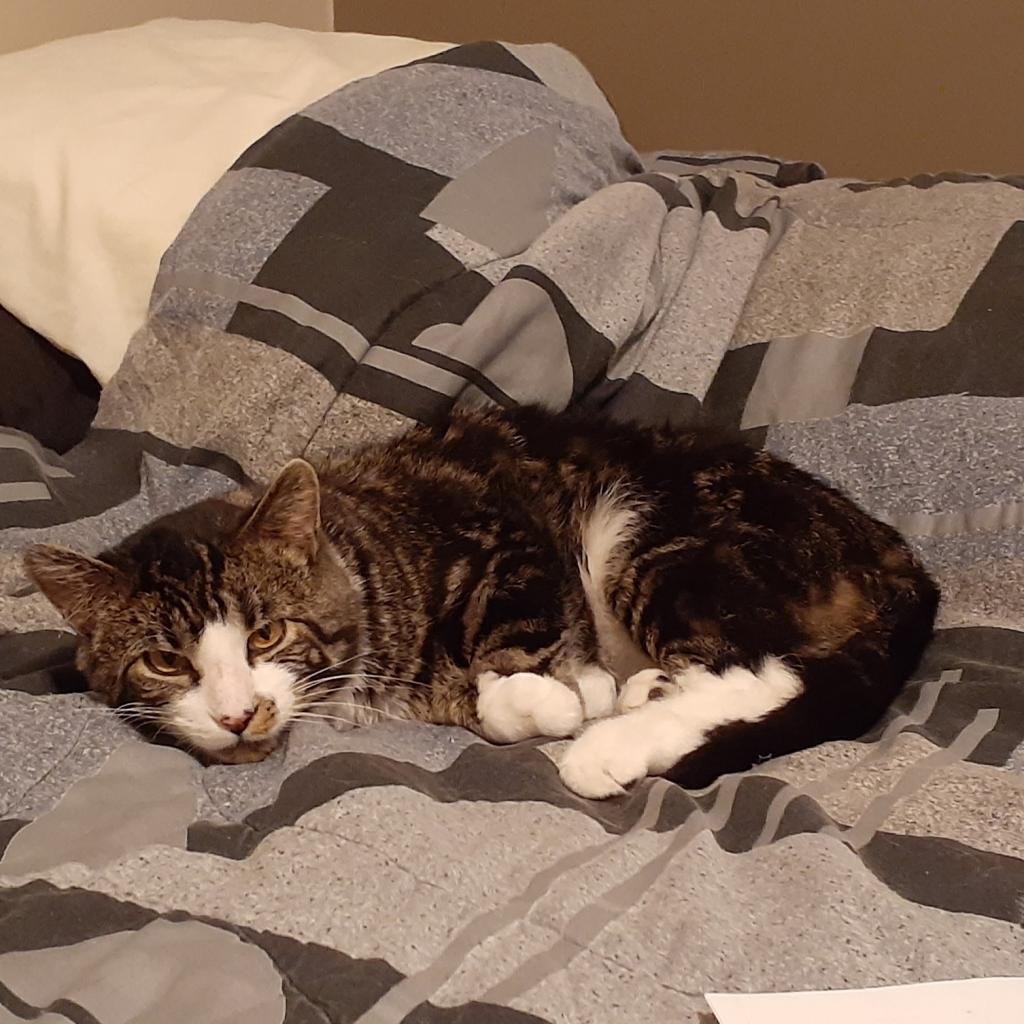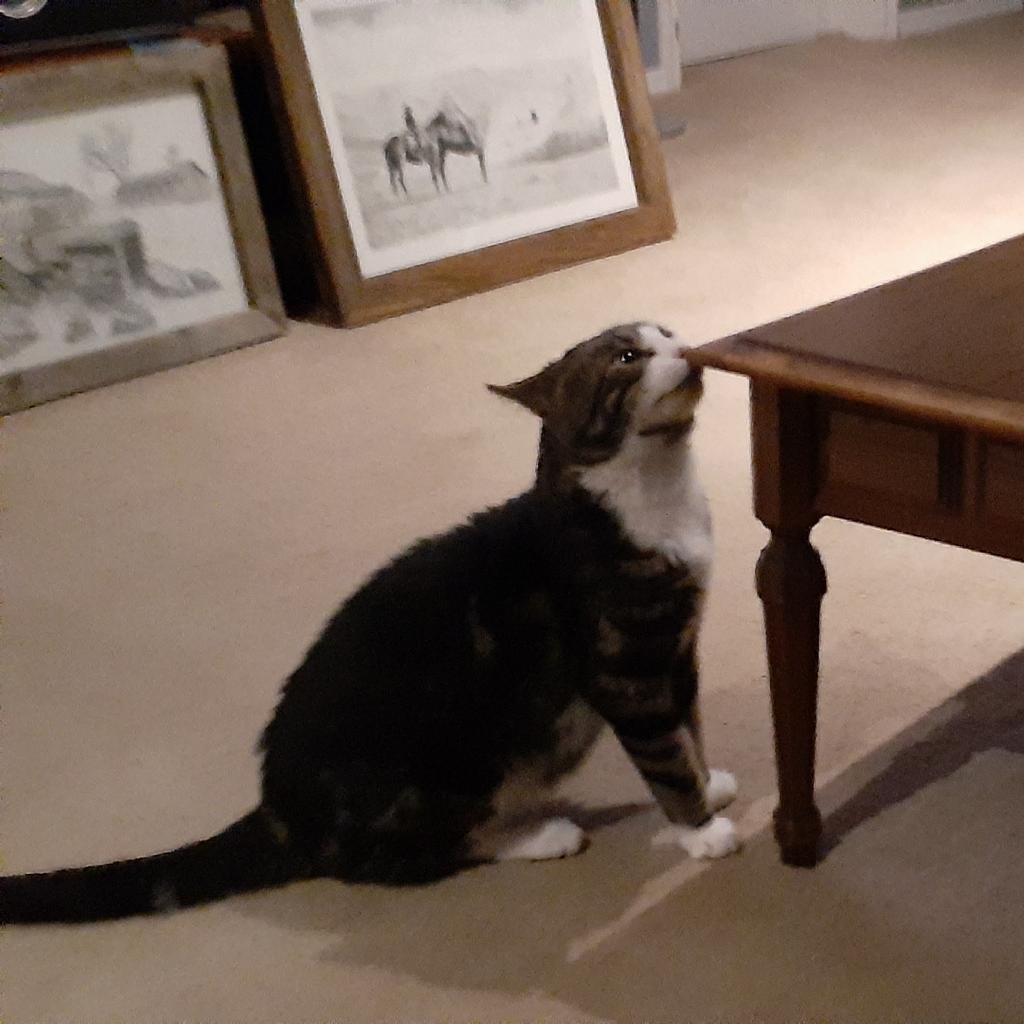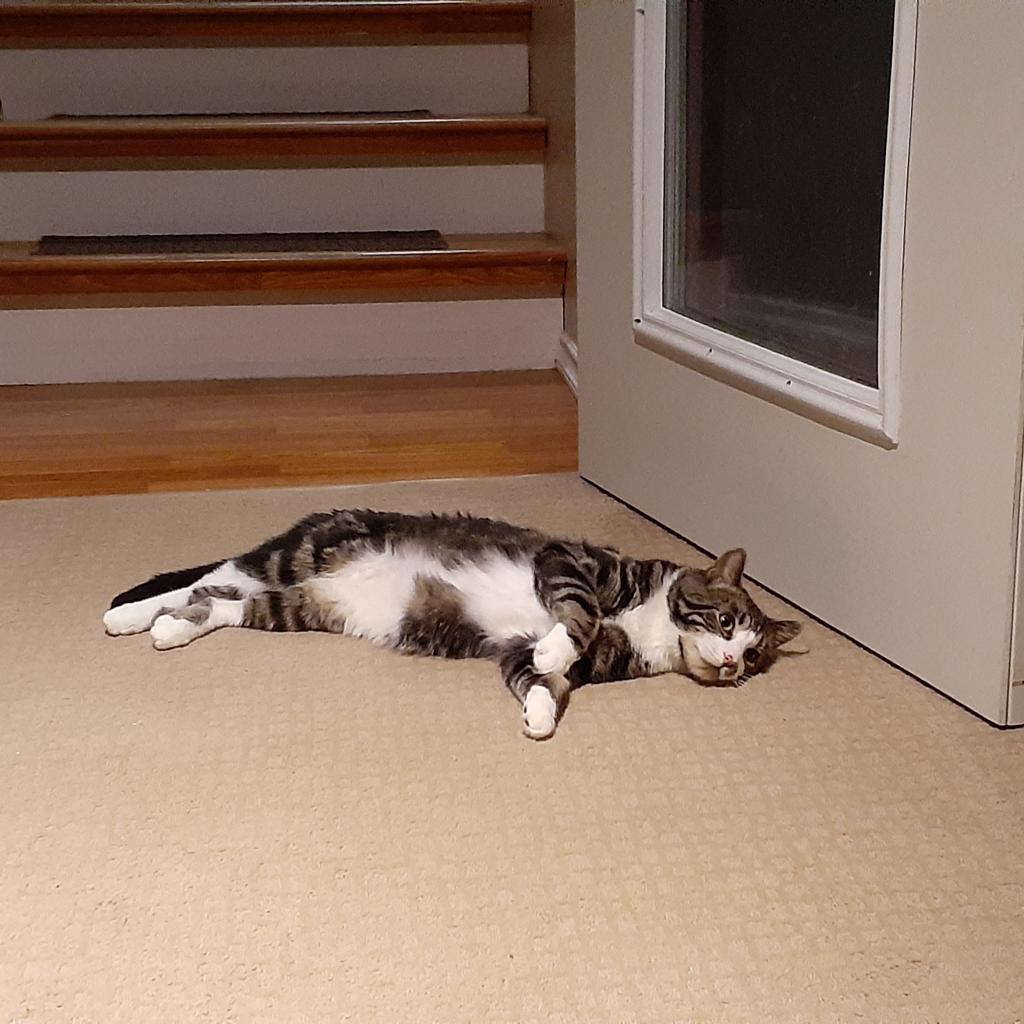 *** No other cats*** *** Quiet Home Only*** Hello, Hello, Hello! It's me again...Stony! I'm really showing my foster family how much I love them these past couple of months! In addition to completely transforming into a lap cat, and starting to meow and chirp to tell them how much I love them, I refuse to leave! Long story short - we have been struggling with some medical issues with me. Turns out I have something called feline coronavirus...now I know everyone around has been talking about this thing called Covid, but it's not that at all, it's a different virus that only affects cats and is pretty common. Most cats don't even get sick with it, some of us just get diarrhea for a while, and some of us get really sick. I think I'm one of the middle cats. The thing is, I'm a fighter! When they found me in the ditch, no one thought I would live, and I did! And this time, I gave foster mom a real scare again, with the litter mess and the throwing up and not eating, but I survived again! I mean, we cats have 9 lives, so I figure I've got at least a few left, right?!?!?! So as much as my foster mom loves me, her cat is a big meanie, and to tell you the truth, I kinda am too, to other cats. I don't mean to be, I just want to play really hard like a kitten and it's not fair that I weigh almost 11 pounds. So I need a home with no other cats, and patient humans who won't get scared when I start treating your arm like a cat toy. I'm learning that toys are for playing and arms are for petting, and chins and necks are for slobbering on (well, I taught my foster mom that, she has to learn stuff too!). So, what do you think? Are you up for my big personality and intense love? Are you ready to wear me out with a wand toy? Are you able to buy my special food? If so, I might just be your guy!
Available for adoption

Adopt Me!
Animal Type(s):
Cat
Gender:
Male
Color:
Brown
Approx. date of birth:
January 11, 2020
Breed:
Domestic Medium Hair
Weight:
0 lbs
Intake date:
May 22, 2021
House trained:
Please note: If other cats/dogs in your home are not spayed/neutered, we may deny your application. SCARS exists due to lack of spaying/neutering and it is our goal to end this cycle. If there is a documented medical reason for your animal to not be spayed/neutered, we will work with you.