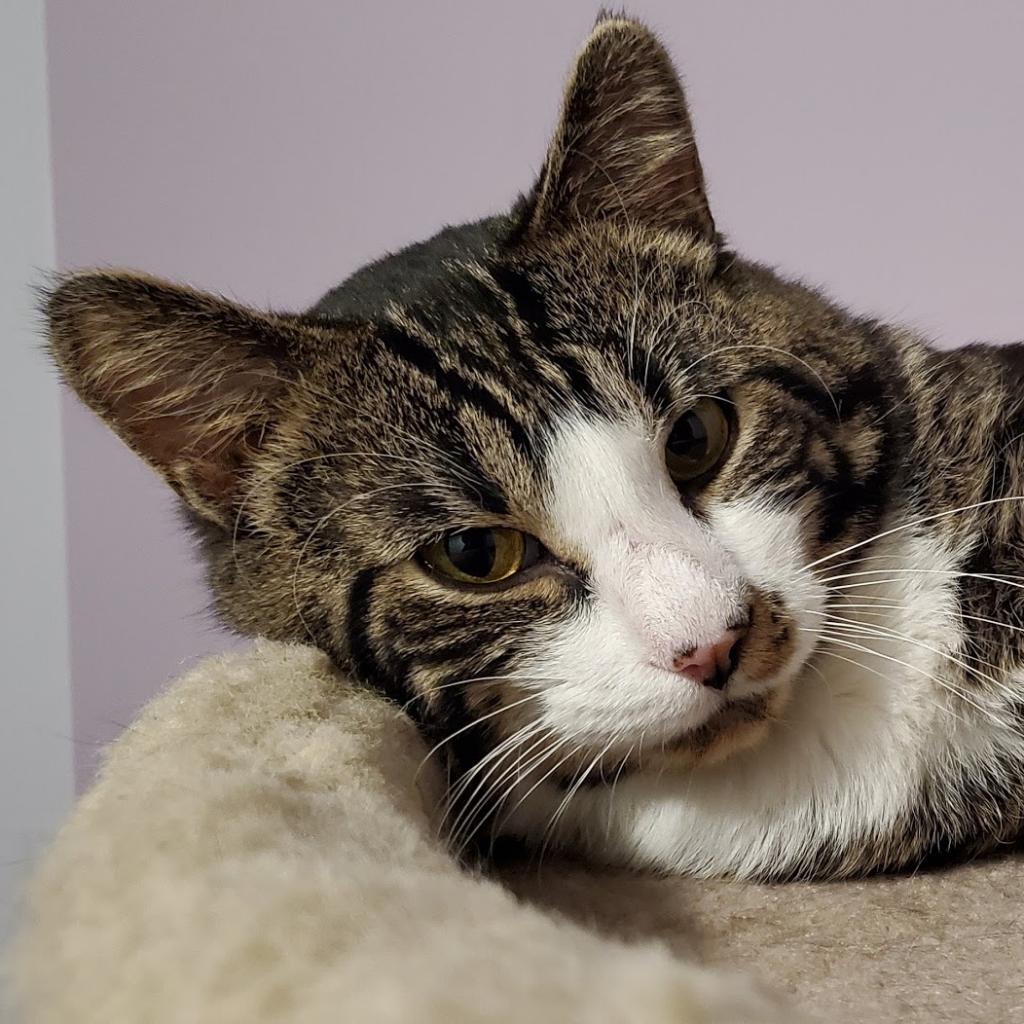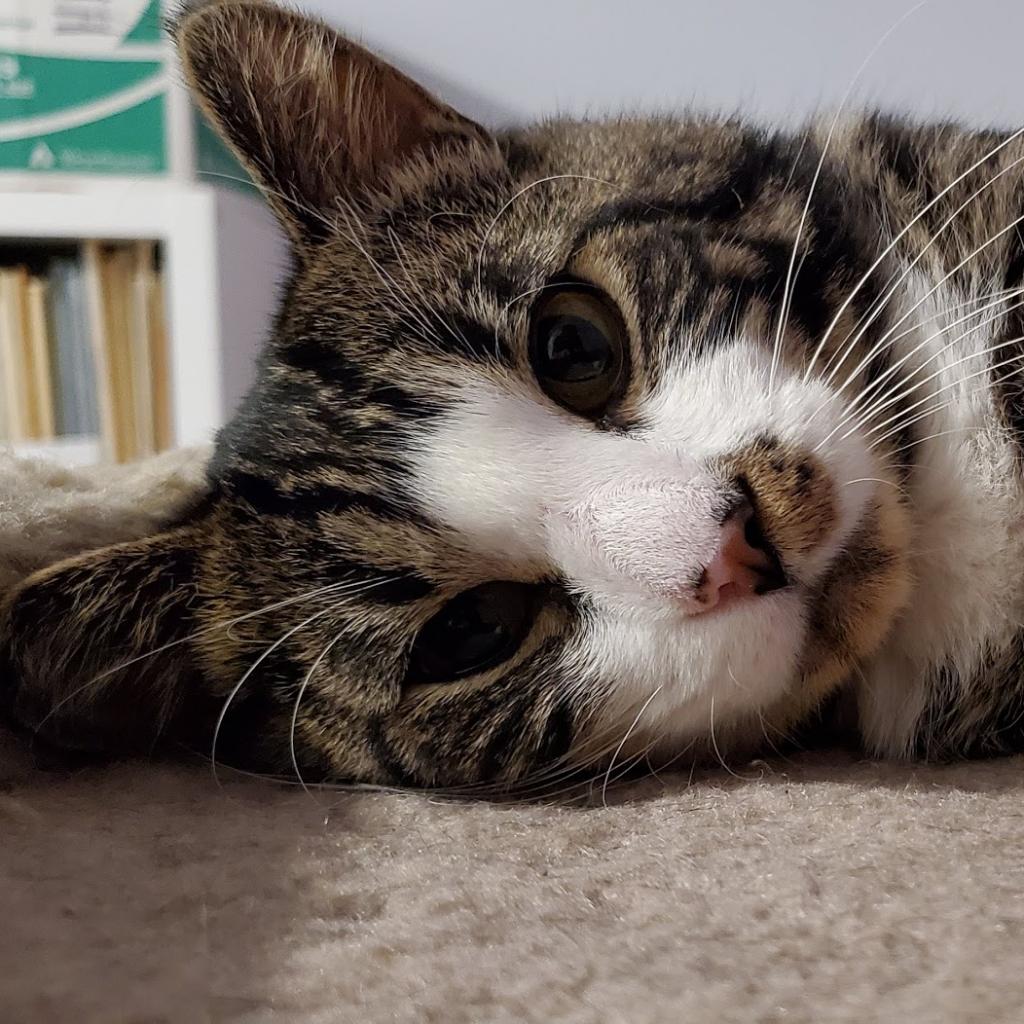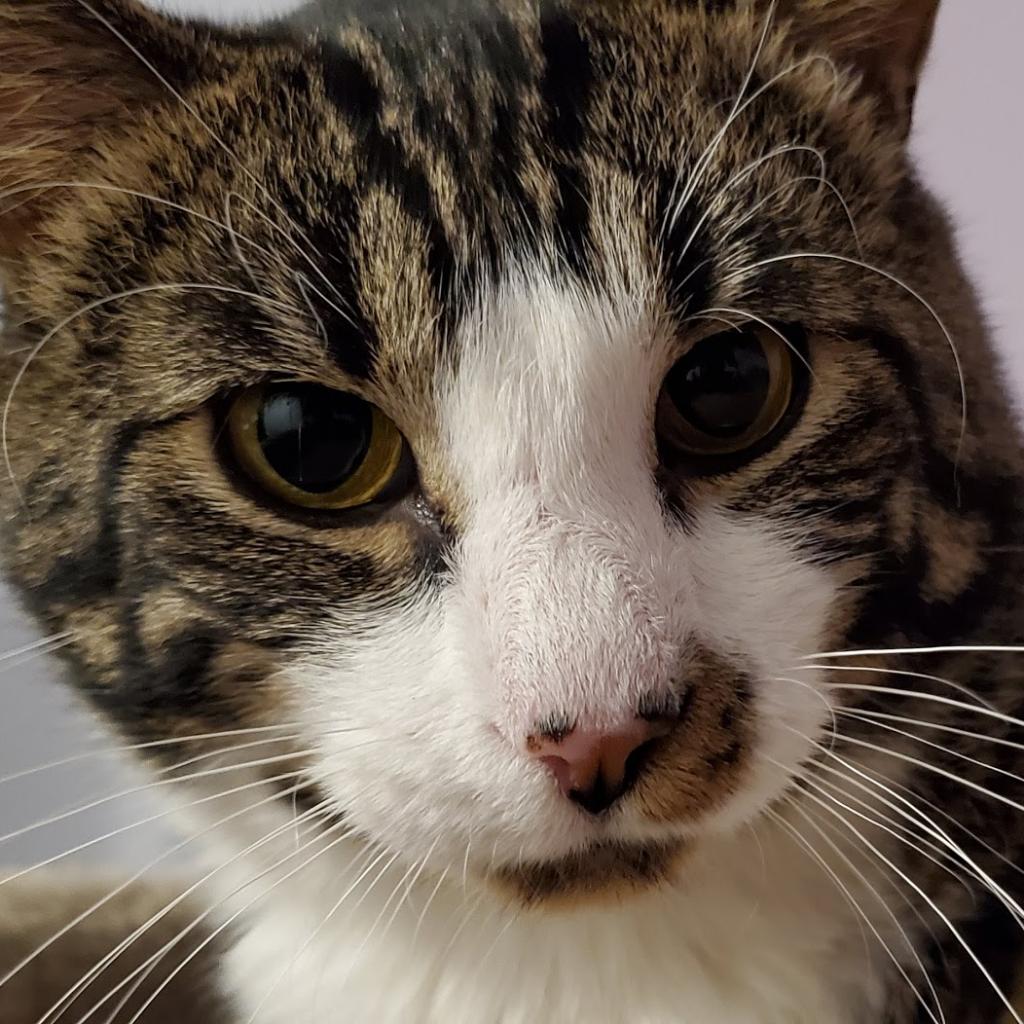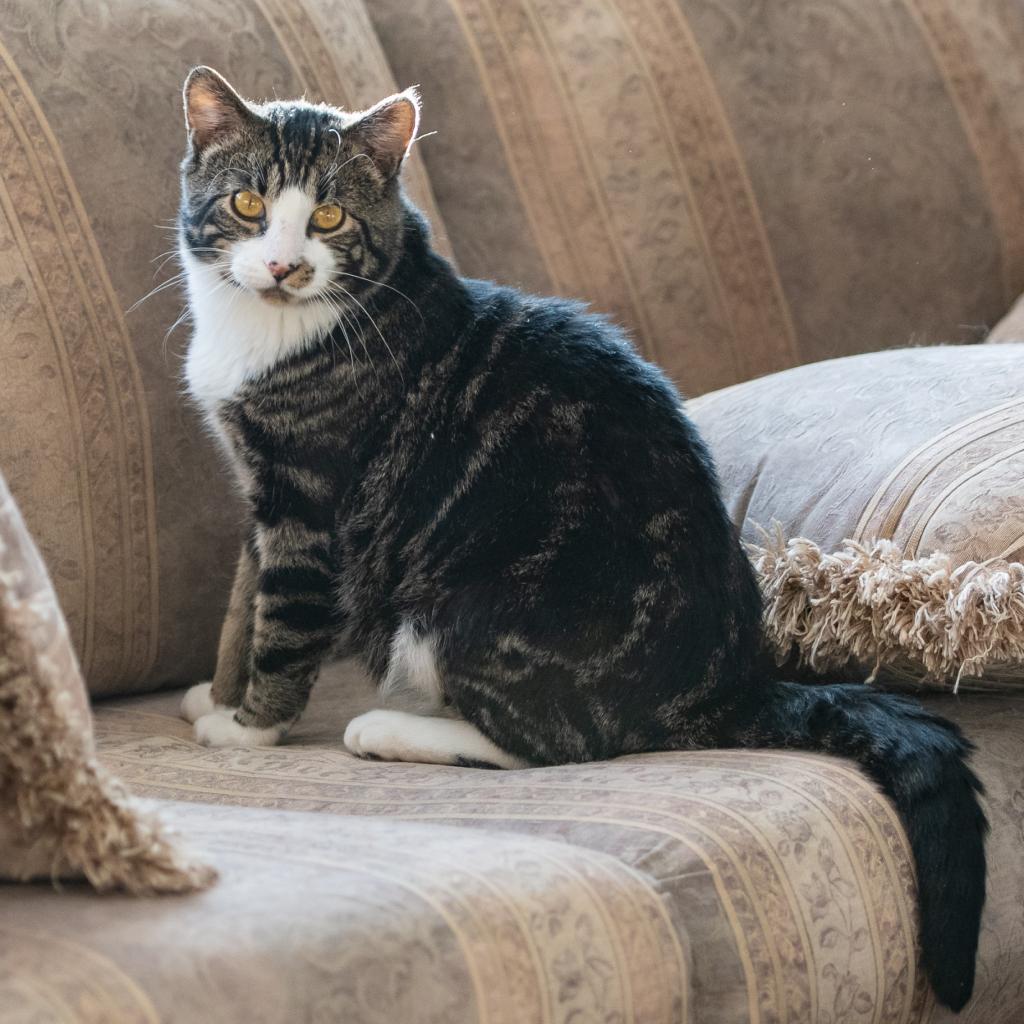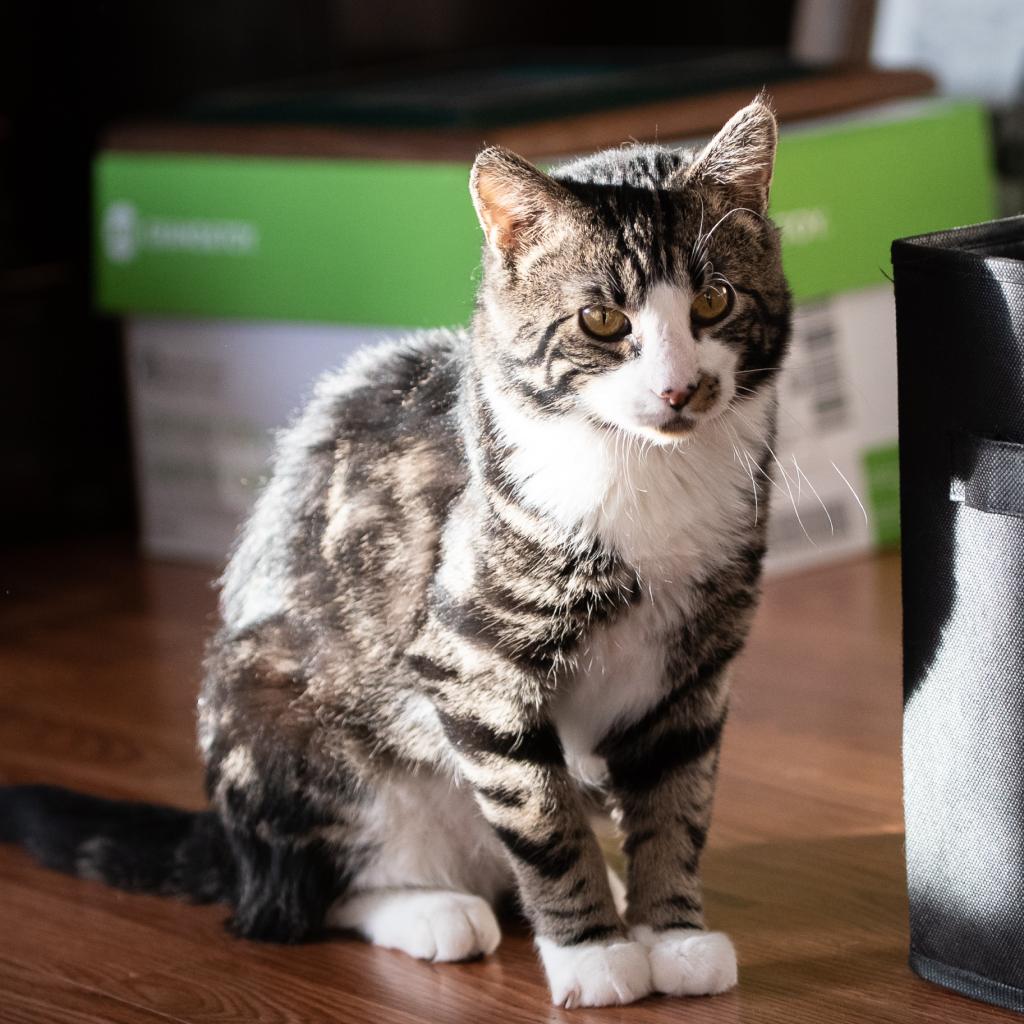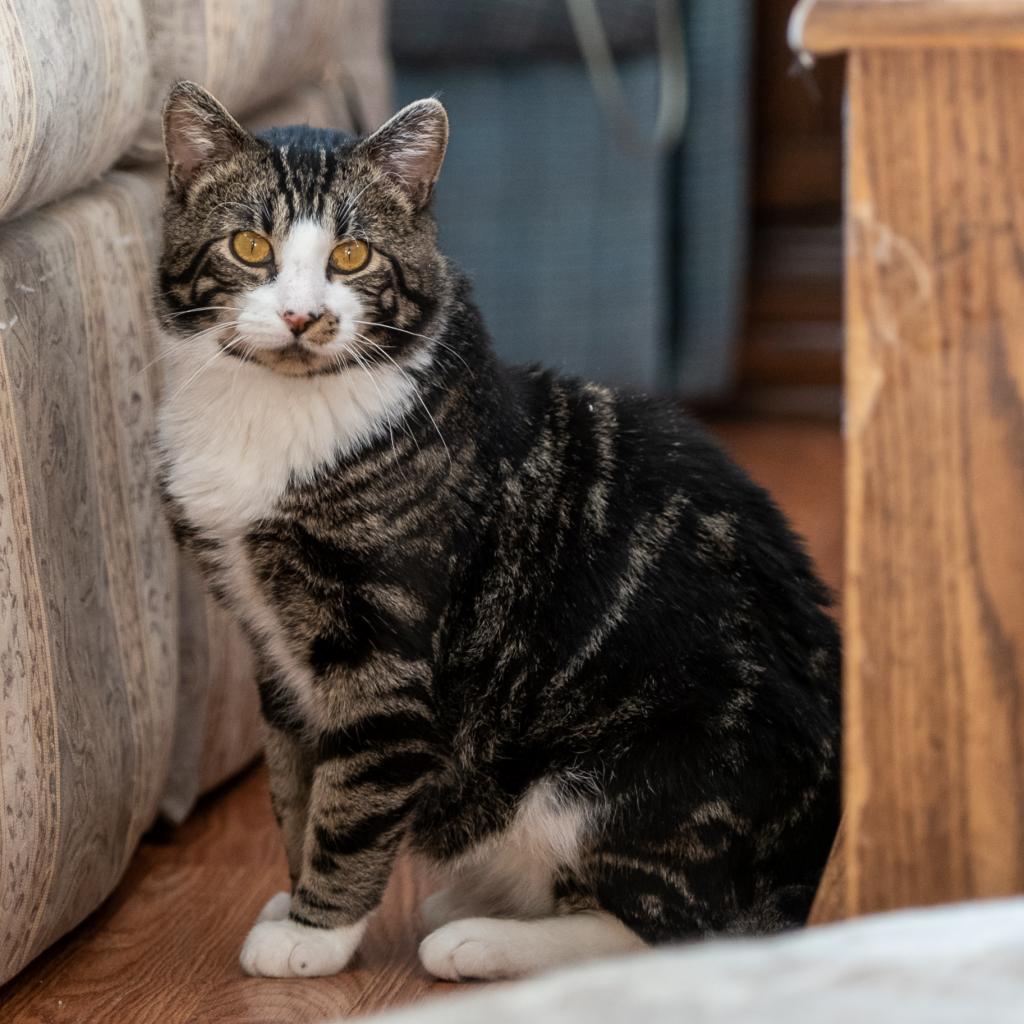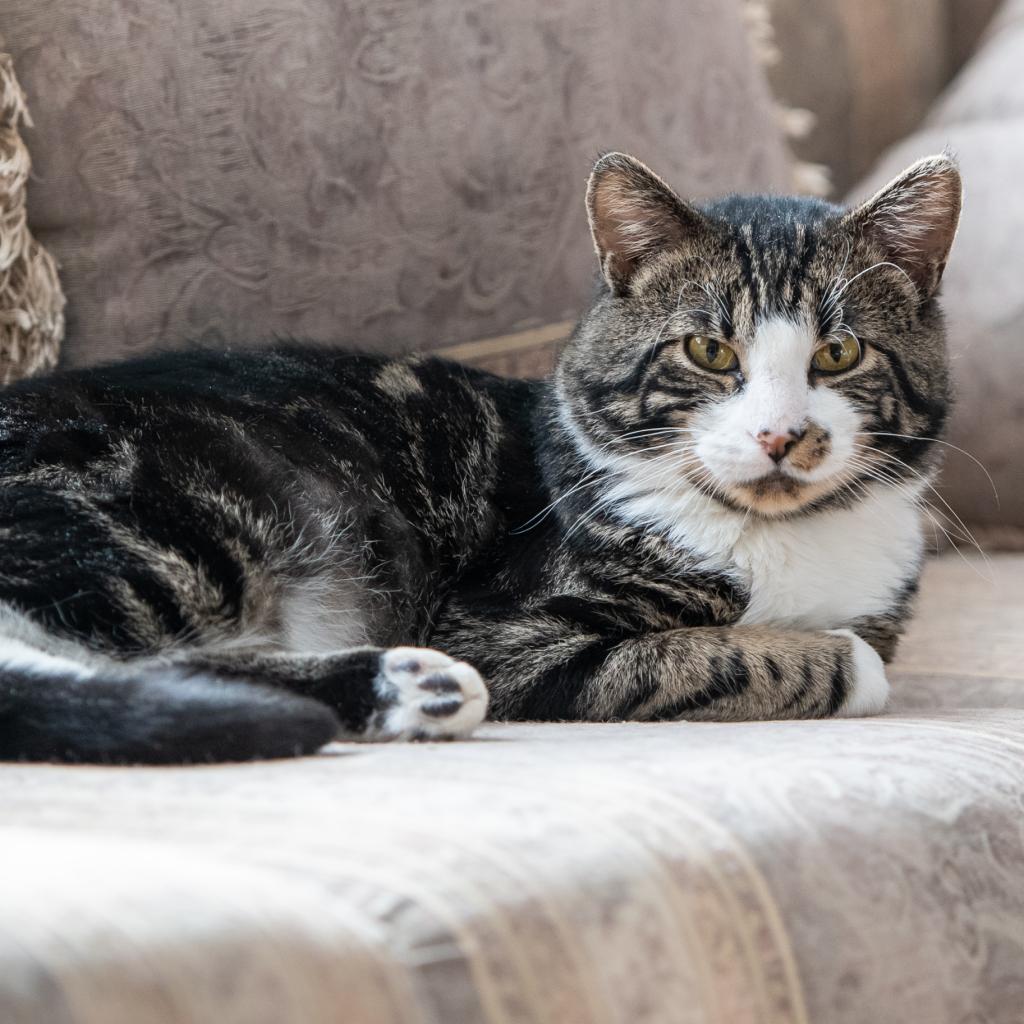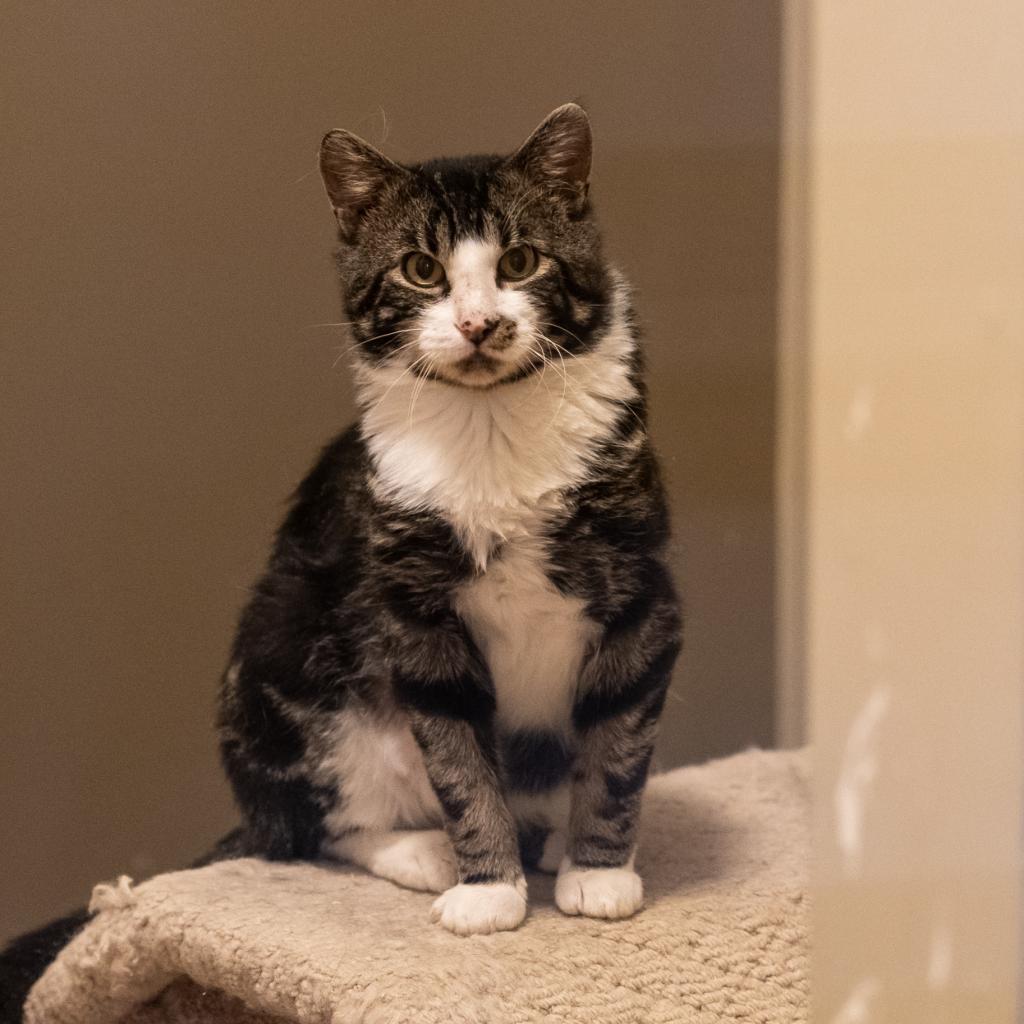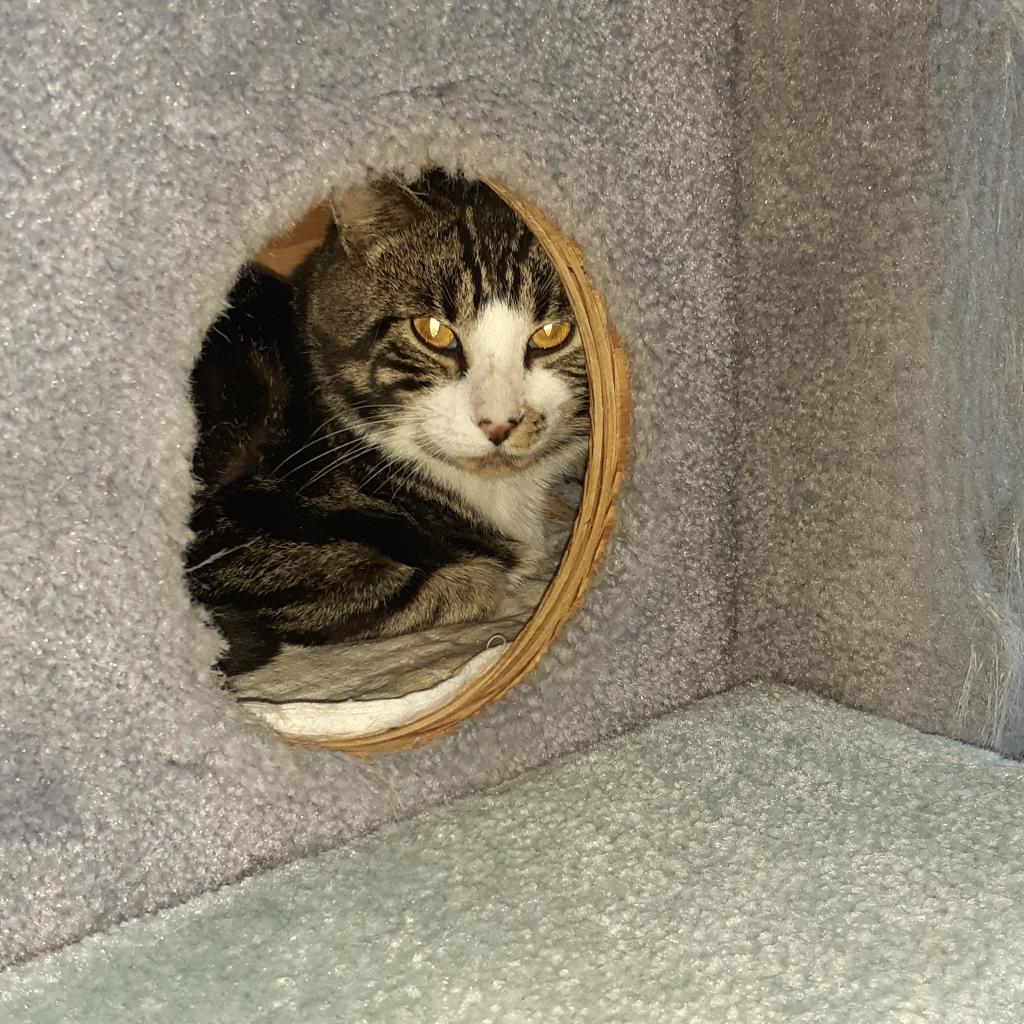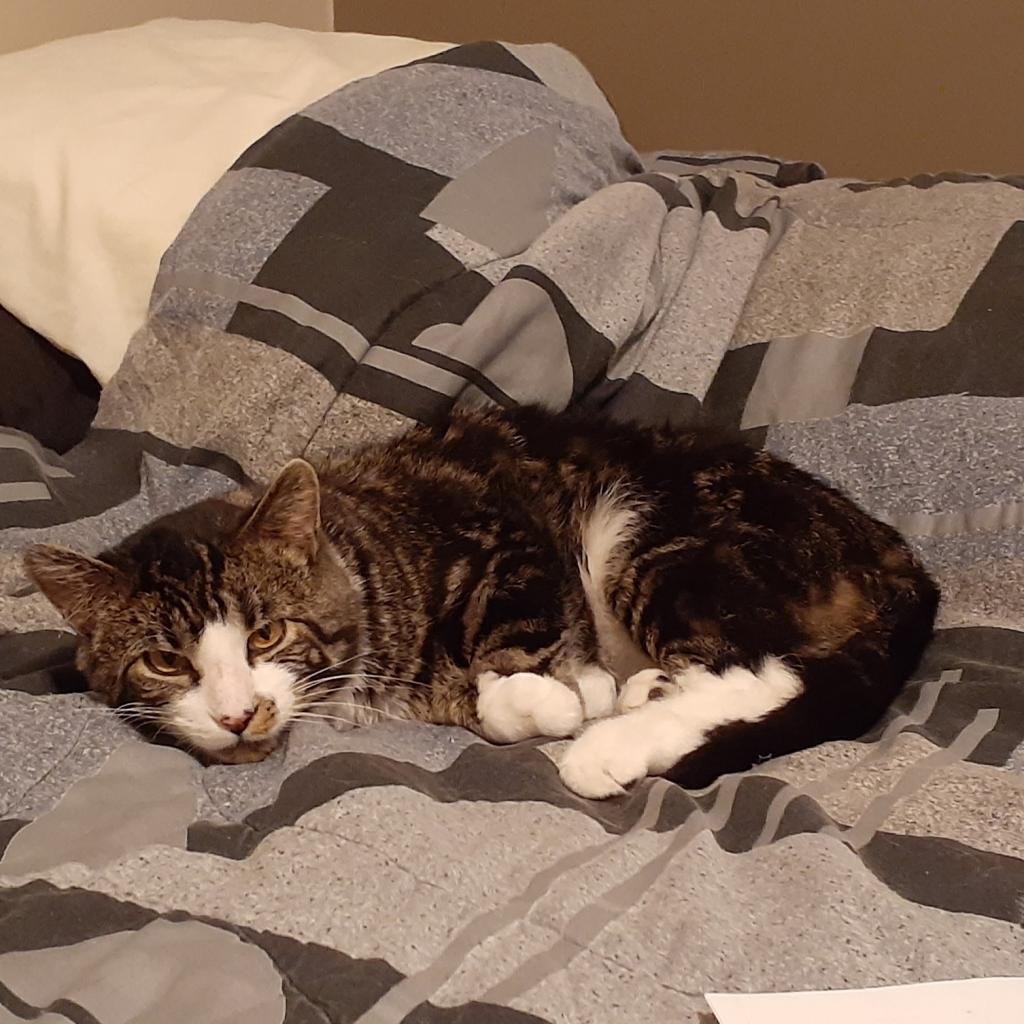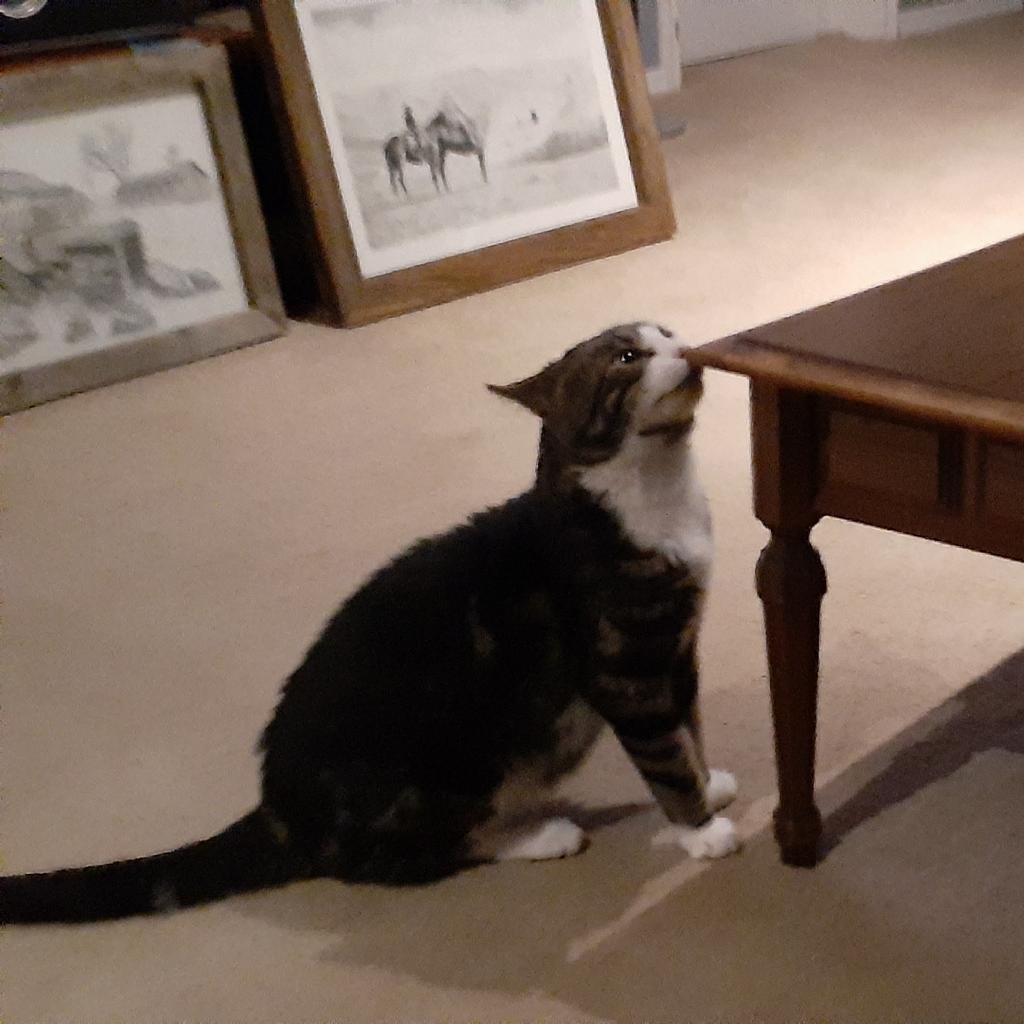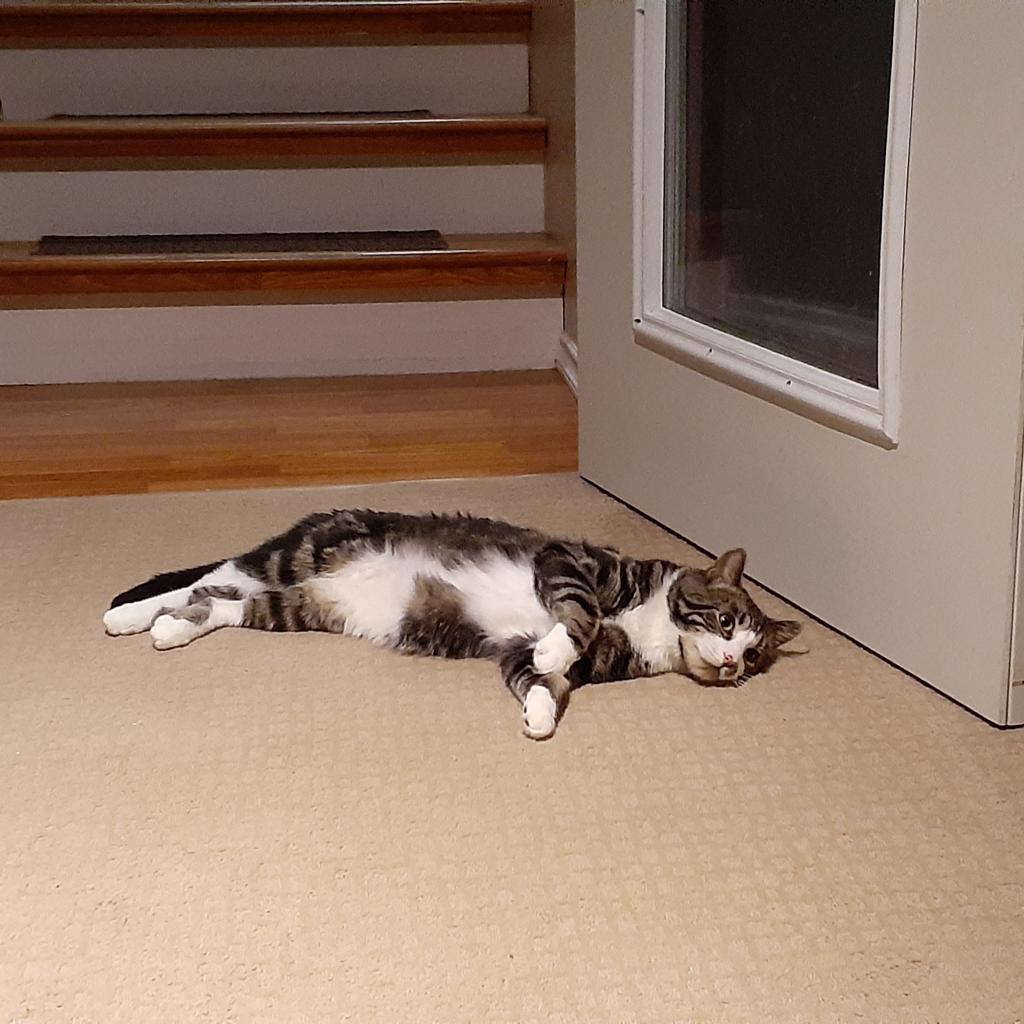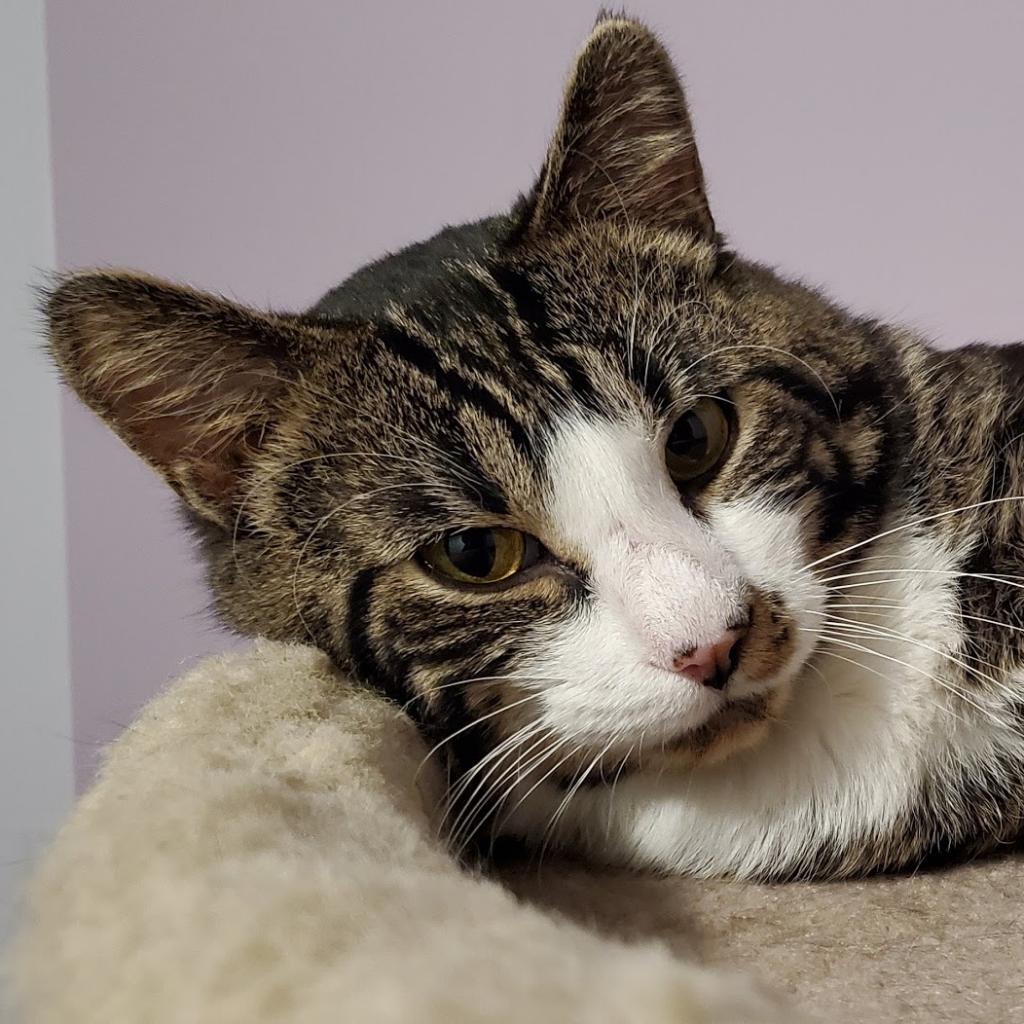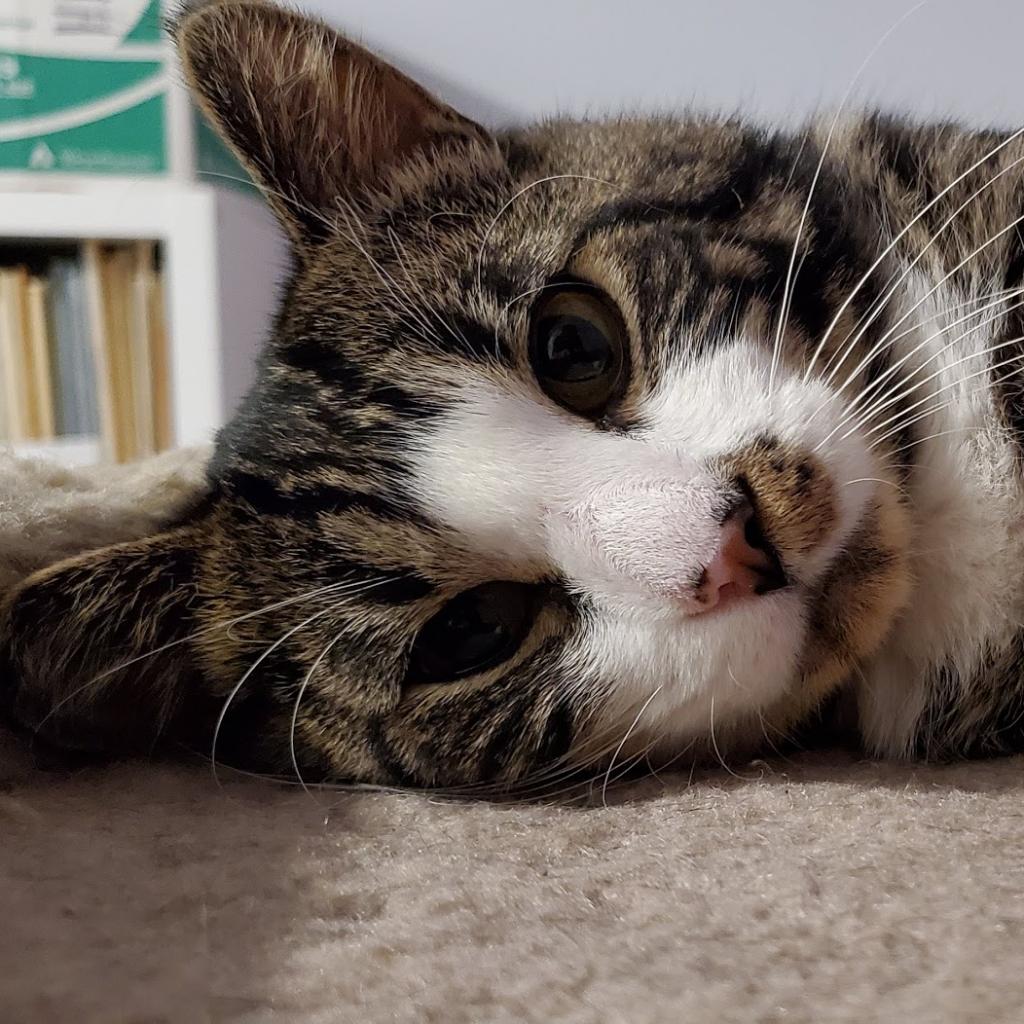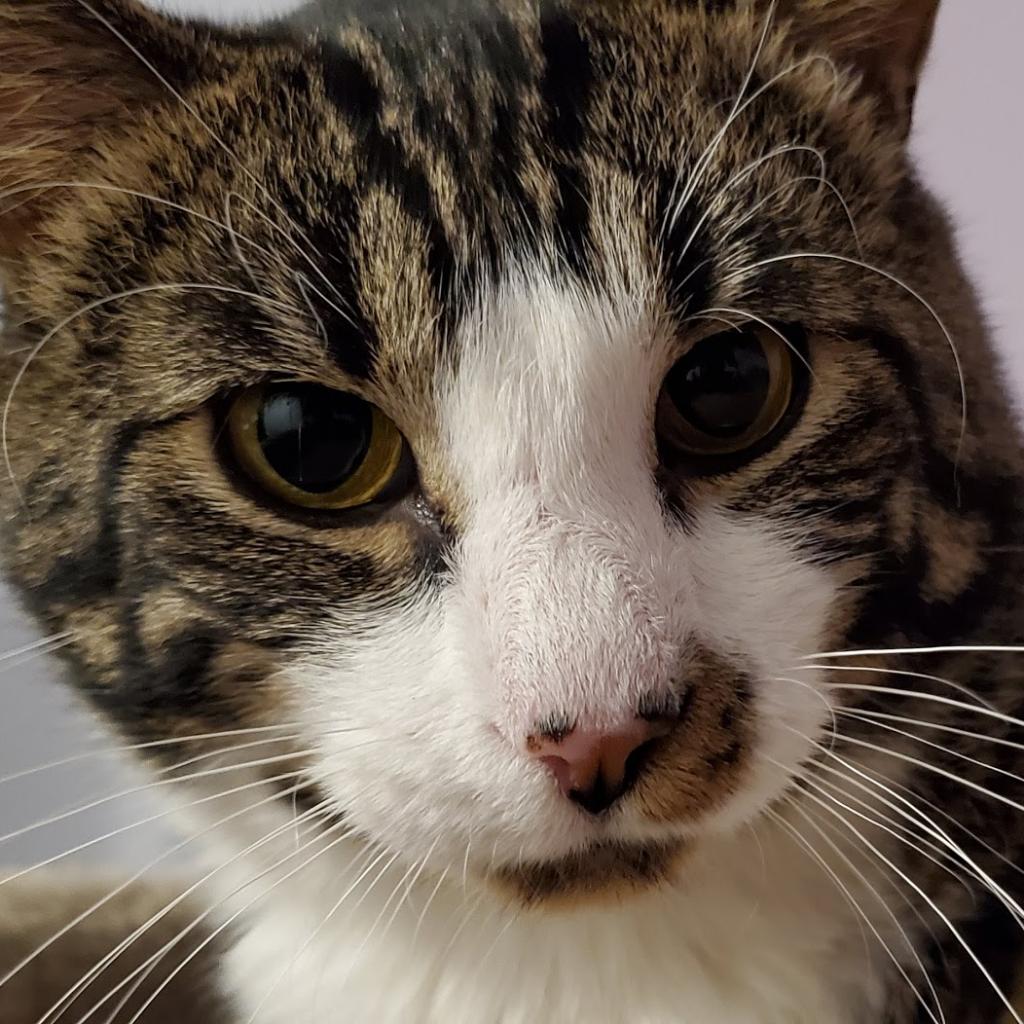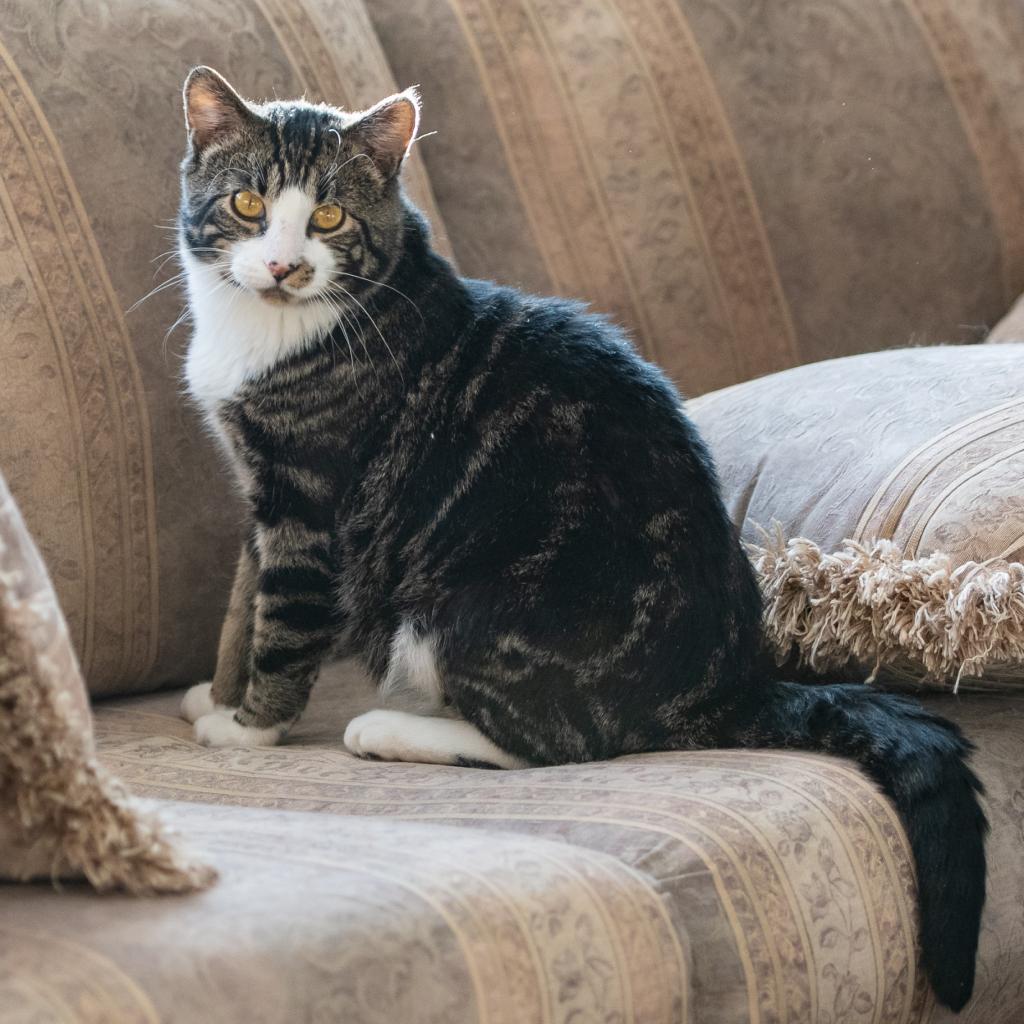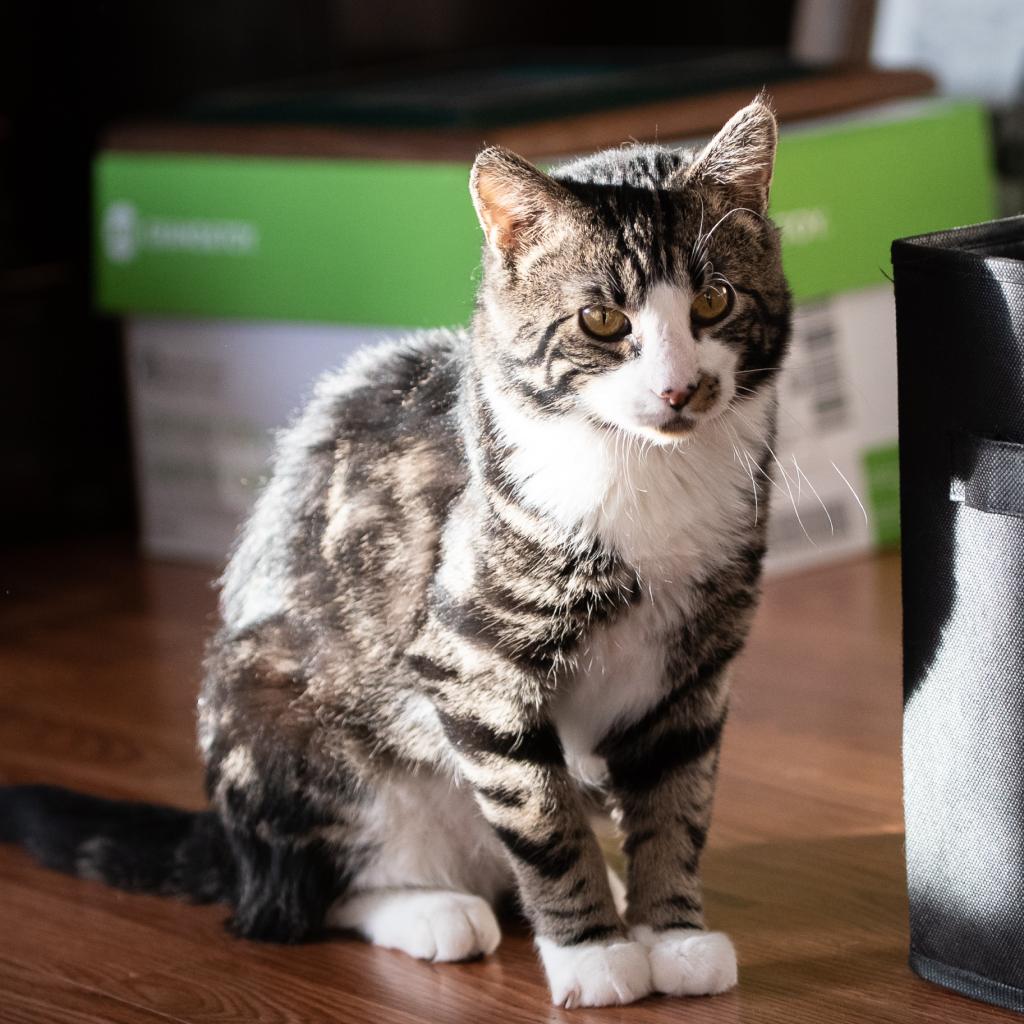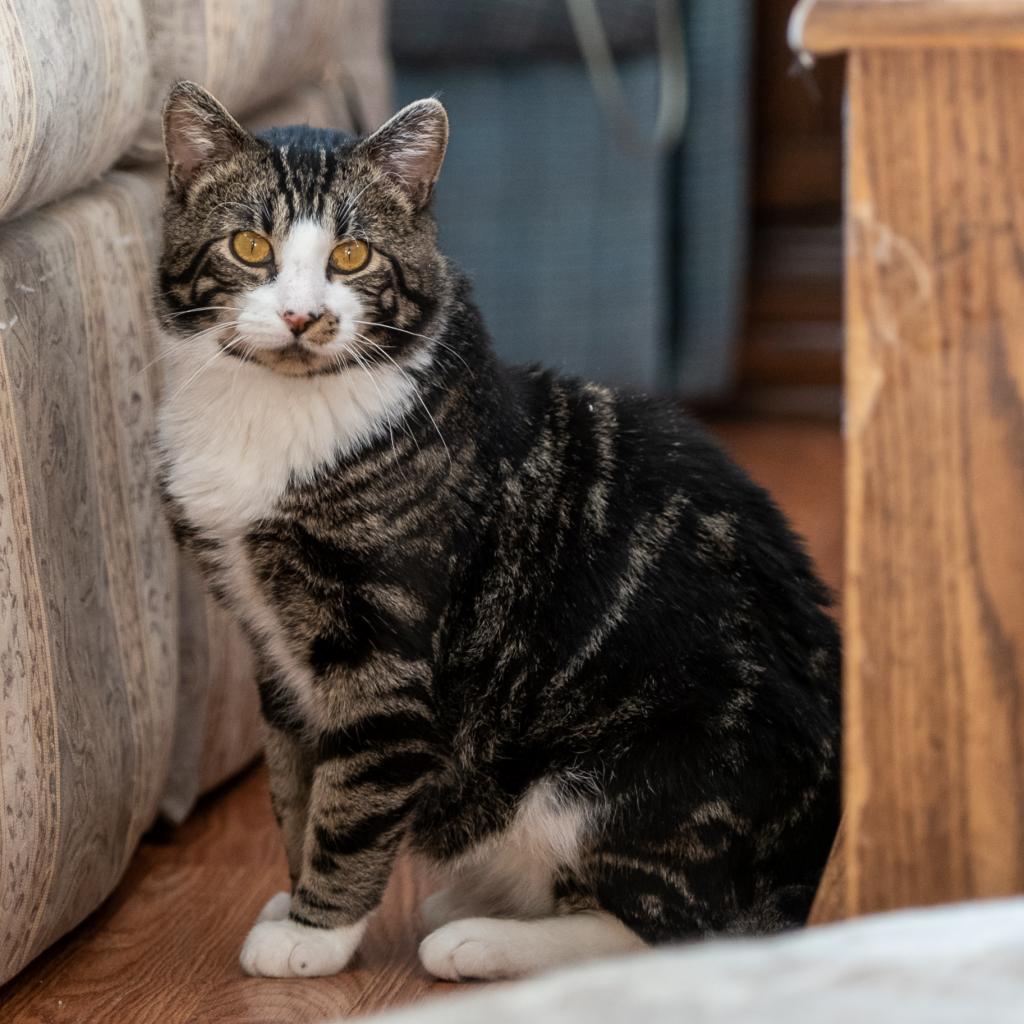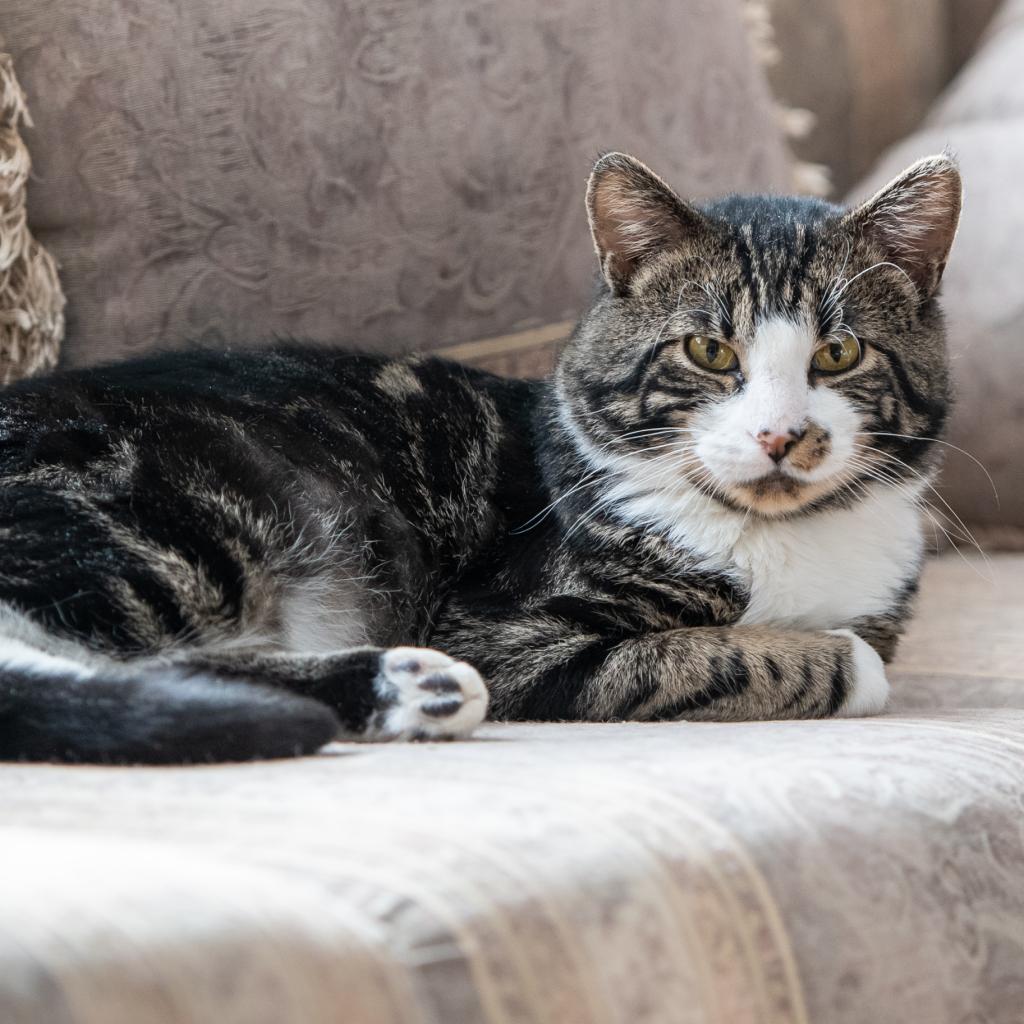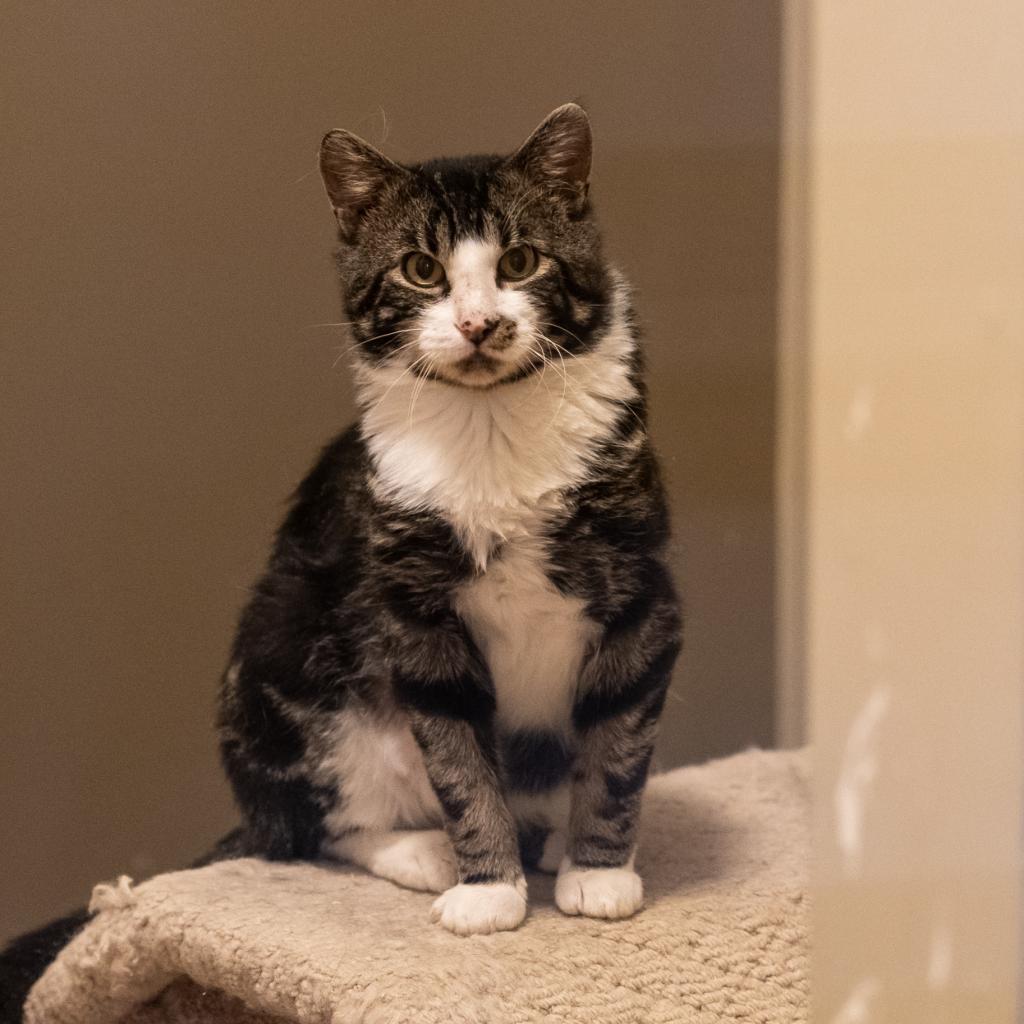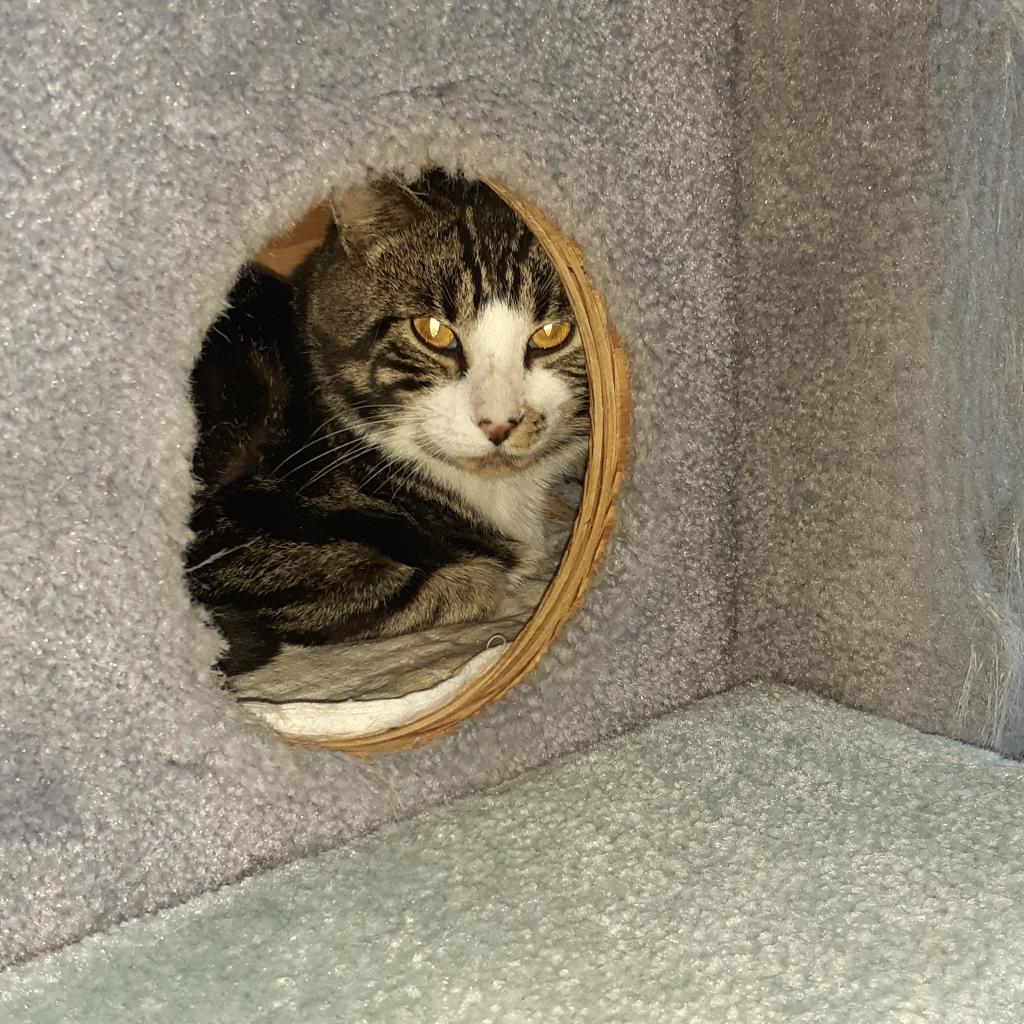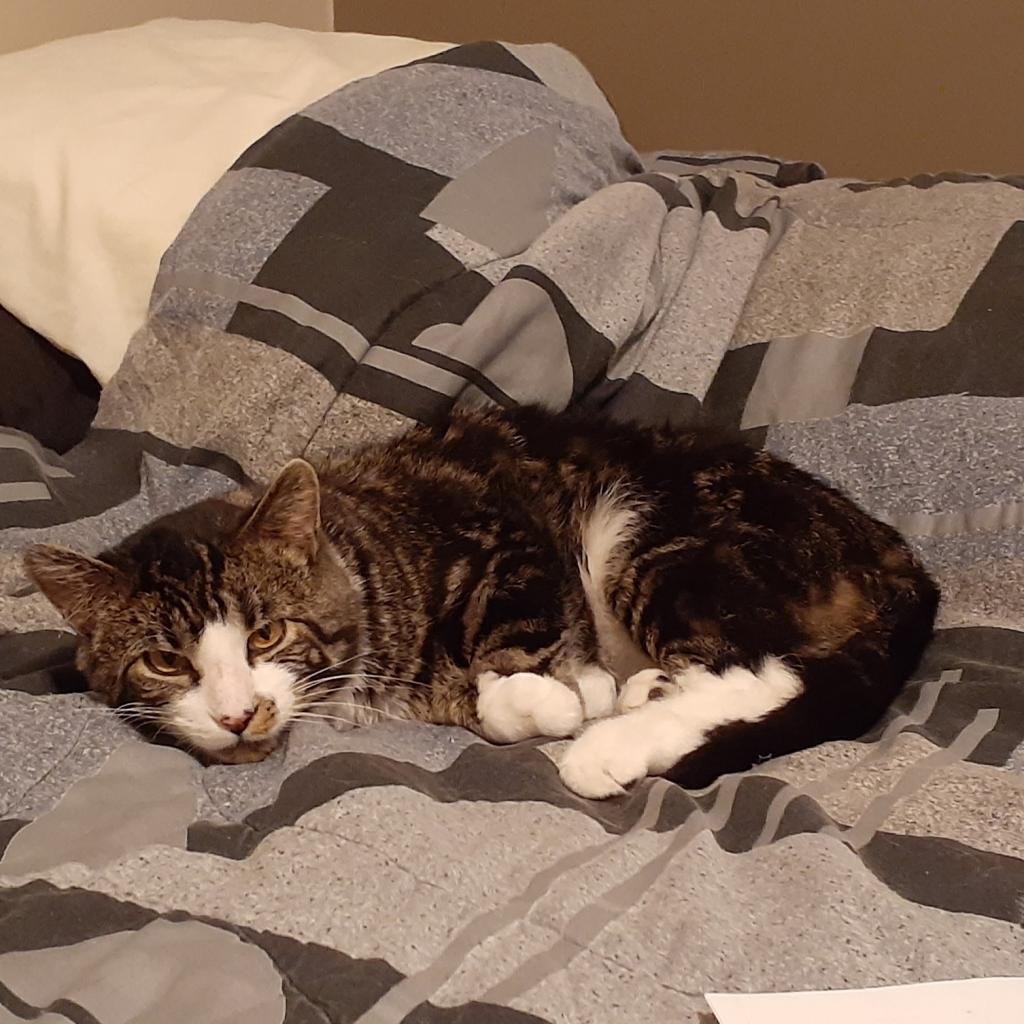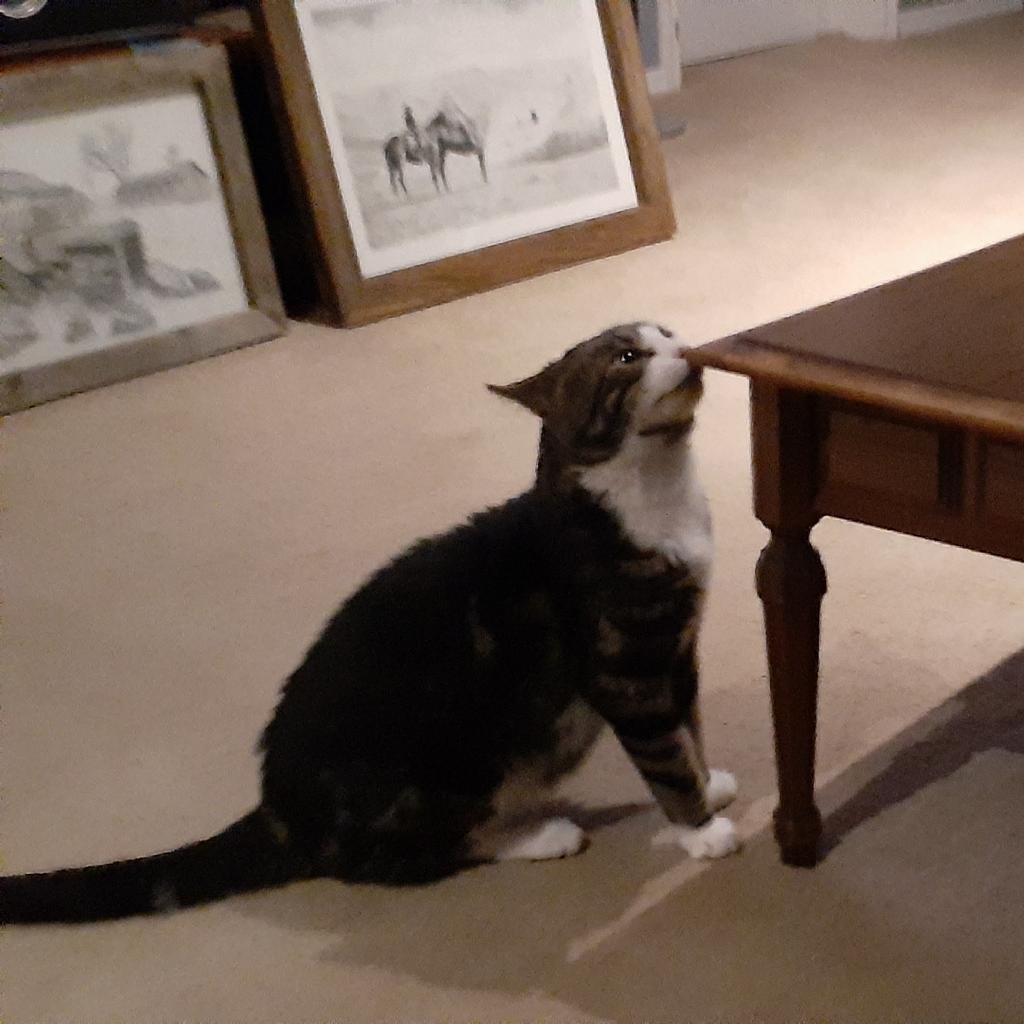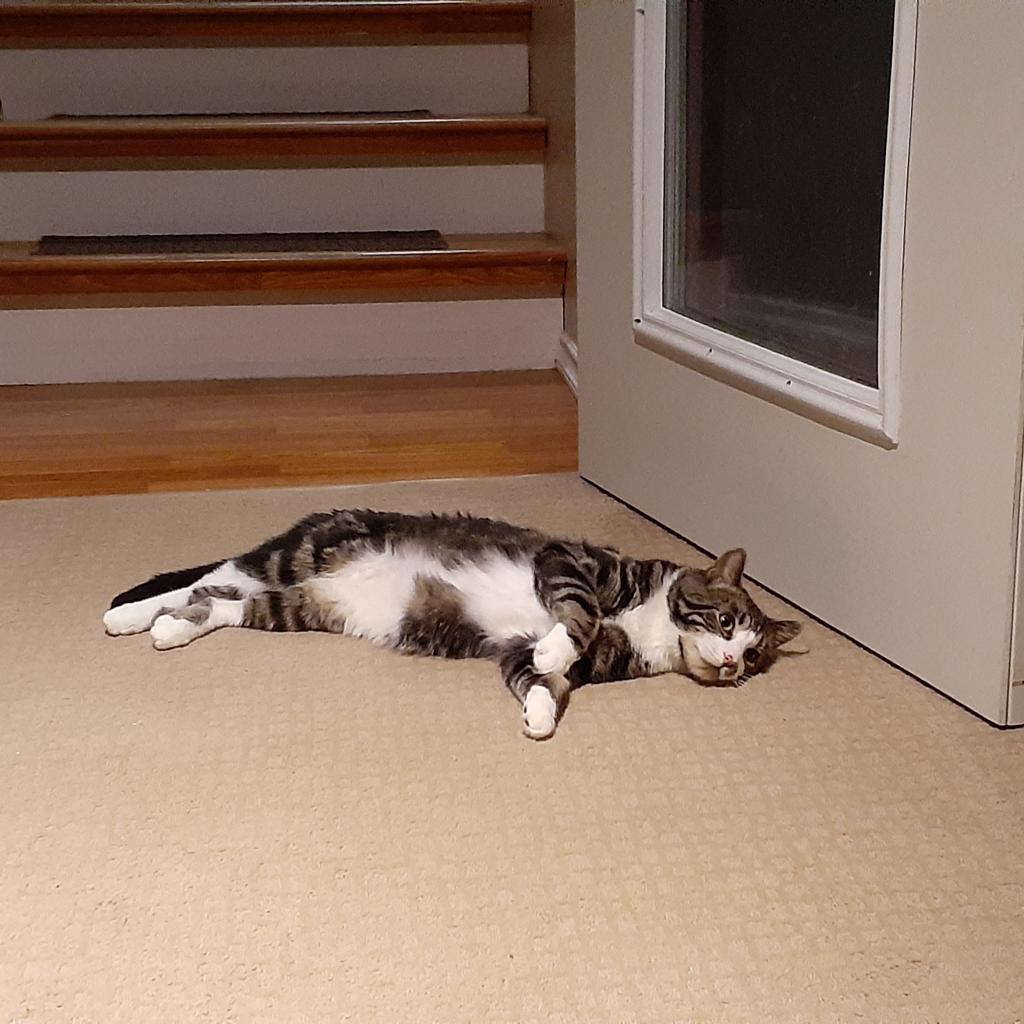 * No other pets * Quiet Home Only Hello there, it's me, Stony. I am a sweet and loving guy, but I am really, really shy and nervous. I will need a special home that is very patient and has experience with cats who are easily spooked. I need a confident and experienced cat owner. If you think that you might be a good fit, please read on! Here are some things to know about me: I love getting scratched around my ears and neck, and I will purr so loudly and roll around that you will know it! But being close to humans still makes me nervous, so I may jump up or move in a quick fashion that could make a person nervous, and I need someone who will not get nervous and will just have the confidence to show me that I am ok and I can trust you to be ok around me. Because if you get nervous, then I will get nervous, and when I am nervous I start to nip. Foster mum suspects that I have really missed out on proper socialization and she says I remind her of a full grown kitten with my erratic movements. Something really bad happened to me, and I can't tell you what it is, because I don't talk. I was found in a ditch in Stony Plain (that's where my name comes from) weighing only 3 lbs, and now I weigh about 10lbs and am still a little slim, so I'm a big guy. I'm not a big fan of cat food, but I do like people food, especially cheese, so you will have to work with me on that and keep your kitchen tidy. When I was found, I also had infected wounds on my belly and I still have bare spots where my fur will not grow back. I spent 2 months at the vet in Stony Plain, they didn't think I would make it, but I kept eating and resting and gaining back my strength and I am still here! I also have a limp and arthritis in my right front leg. I will probably have it for the rest of my life, and I am still able to play and do cat things, but I don't like being touched on my right front leg at all. I have been taking gabapentin, and it might help me feel better, but it will be up to you to decide if you want to keep giving it to me. Most of the time, I eat it in my food, but since I'm not 100% a fan of cat food, it's hit and miss. I really believe there is a good home somewhere for me and I am willing to wait for the right fit. My foster sister is 14 and not afraid and we get along great, I love it when she comes into the room to pet me and hang out. I have made so much progress in a short time at my new foster home. The first few days I hid, but foster mom would come scratch my head in my little cocoon and I would purr. Then a few days later, I slithered out of my cocoon to walk around and get some food while she sat and watched. I also would come out to play while my foster dad did his online meetings, then run and hide if he got up or looked at me. Now I still like to hide, but I come out and come over to flop on the floor and get neck scratches. I am very awkward around other cats, they are very interesting to me, but I don't really know how to behave around them and I make them nervous. I like to stalk them and be really quiet and that scares them. All in all, I'm a pretty independant guy, I play on my own and hang out, and if you are willing to put the time and patience into me, I will be a great addition to your house. I love a good wand toy session and that will be one of the ways you can entice me to come out of my shell.
Available for adoption

Adopt Me!
Animal Type(s):
Cat
Gender:
Male
Color:
Grey
Approx. date of birth:
January 11, 2020
Breed:
Domestic Shorthair
Weight:
0 lbs
Intake date:
February 7, 2021
House trained:
Please note: If other cats/dogs in your home are not spayed/neutered, we may deny your application. SCARS exists due to lack of spaying/neutering and it is our goal to end this cycle. If there is a documented medical reason for your animal to not be spayed/neutered, we will work with you.