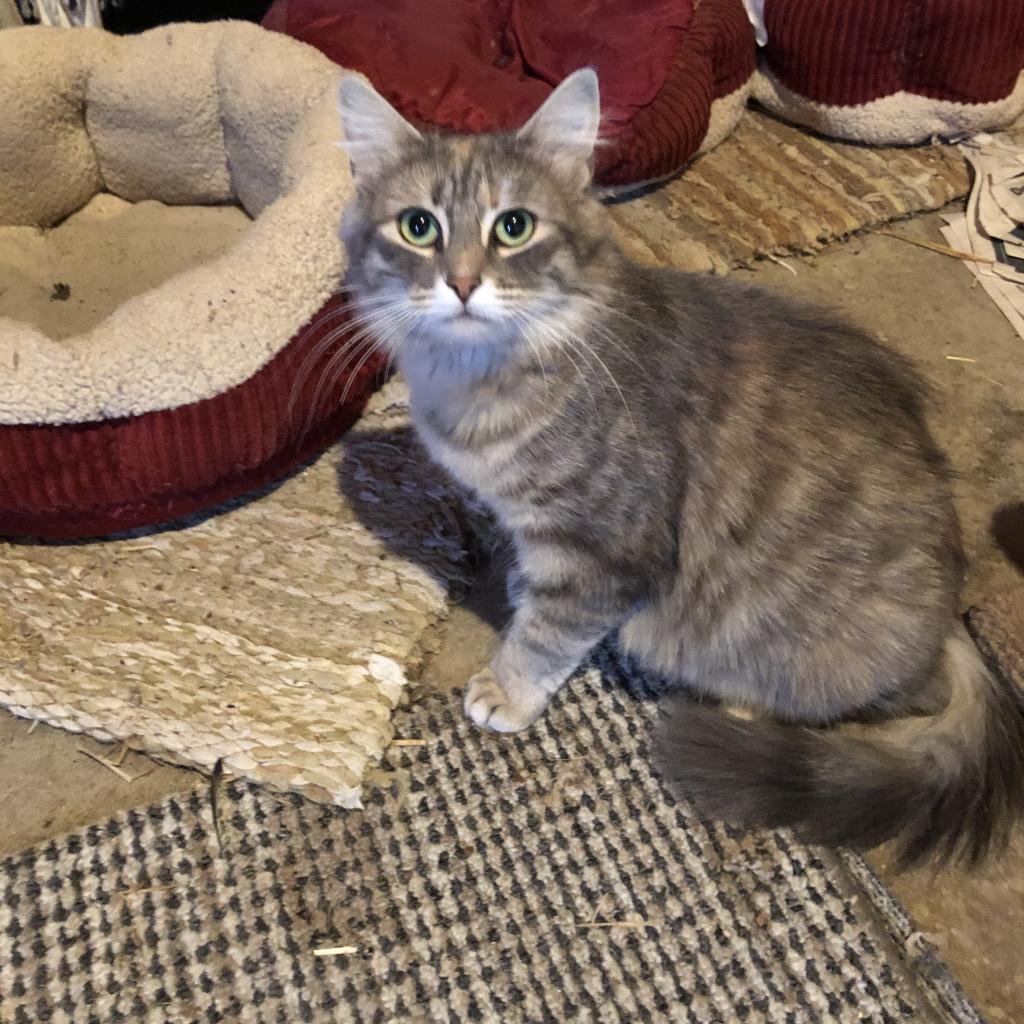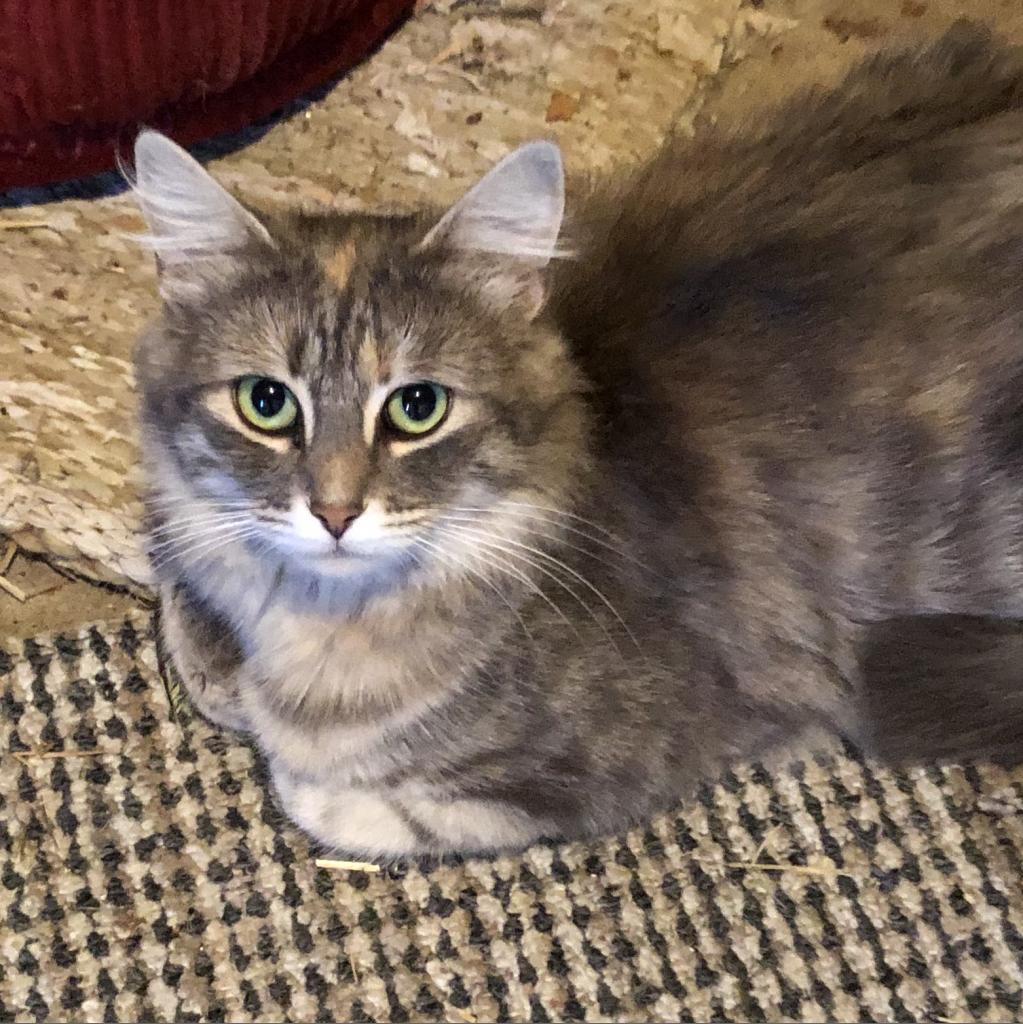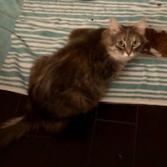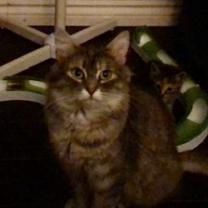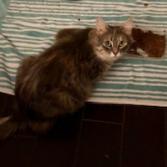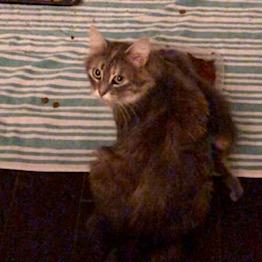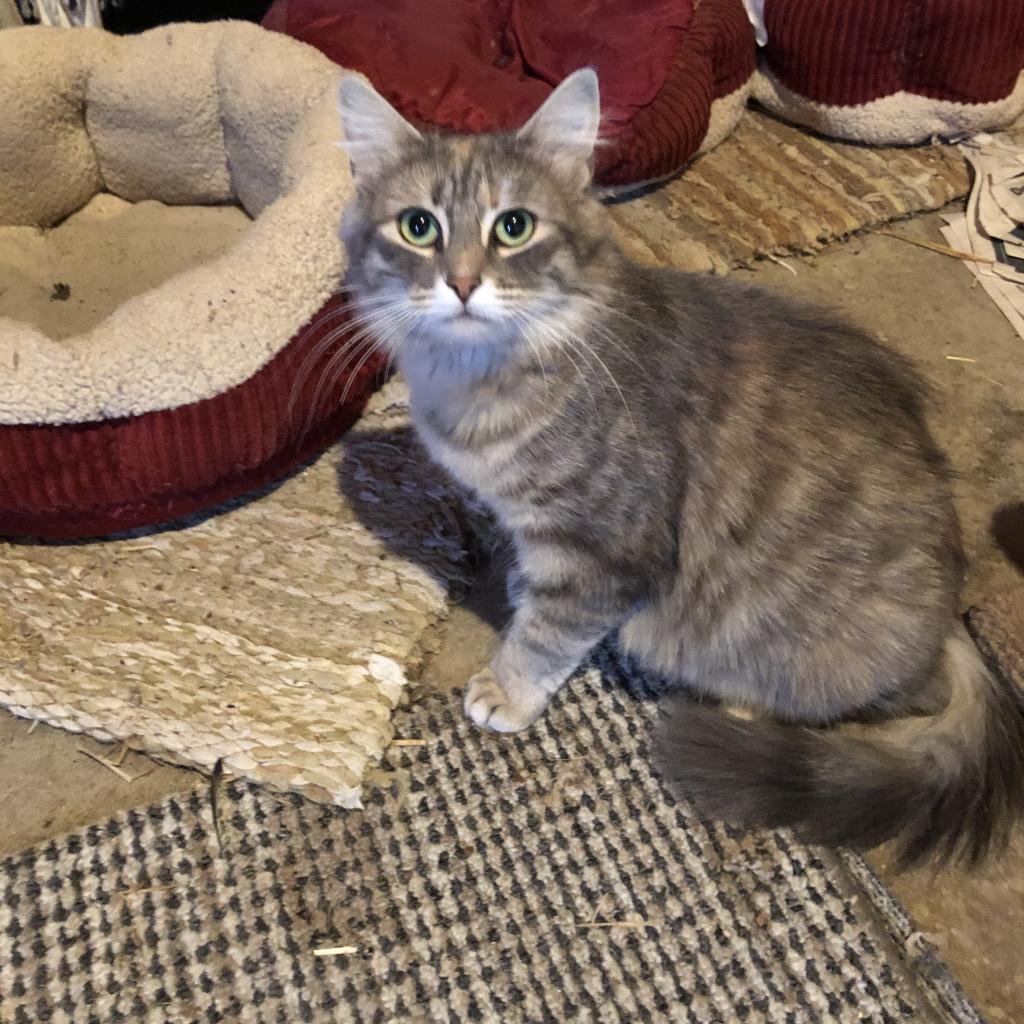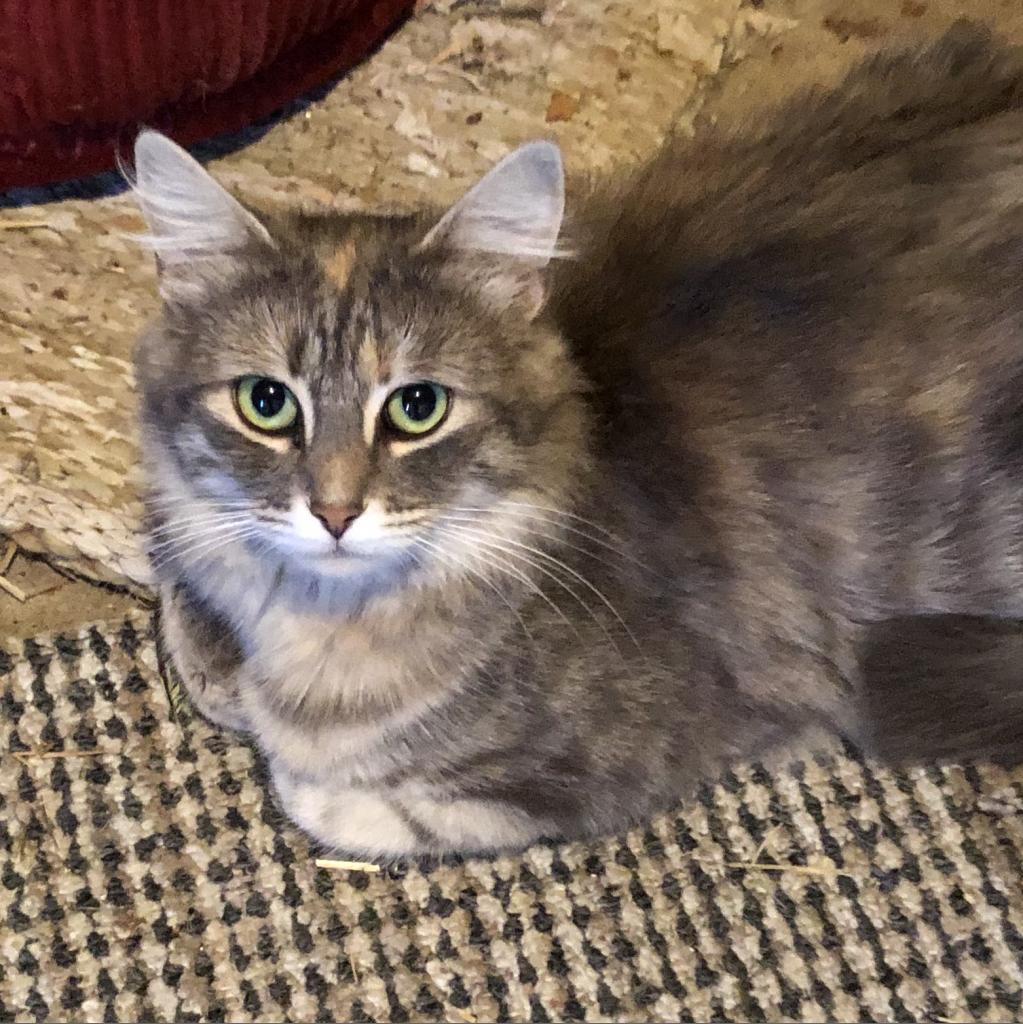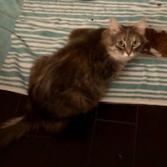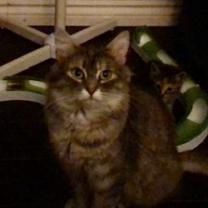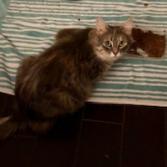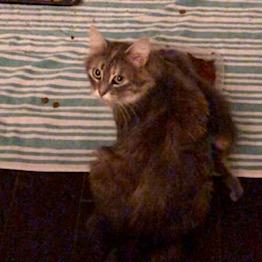 I came into SCARS at the beginning of October with my 5 wee little babies. They have all been adopted out now and Foster Mom says that I was a great mama to them, perhaps that is why she always calls me Mama. You see I am very shy and timid and spend most of my time hiding. I do require a home that is quiet and relaxed and am looking for someone who understands that I will never be a lap cat. I do get stressed out easily with change, so I need time and most of all patience. Once I understand that it is safe for me to be with you and there are no sudden movements, I will come out from my current hiding spot to lay on the ground at a distance to get a look at you. I am quite happy to share the same space as any human, as long as they don't insist on petting me or cuddling. It just isn't my thing if I am being honest. Foster Mom says that when I am relaxed and feeling comfortable I will meow, trill and chip to have a conversation with you and that I have the biggest and most soothing purrs you will ever hear. As I am a polydactyl cat with 6 toes on each of my front paws and 5 toes on my rear paws, I do require regular maintenance of them so they don't get ingrown. I have had those before and they hurt quite a lot. I really enjoy looking out the window and watching the birds and the sky. Most of all, I truly do need kindness, patience and to feel safe.
Available for adoption

Adopt Me!
Animal Type(s):
Cat
Gender:
Female
Color:
Grey
Approx. date of birth:
October 5, 2018
Breed:
Domestic Longhair
Weight:
10 lbs
Intake date:
November 30, 2020
House trained:
Please note: If other cats/dogs in your home are not spayed/neutered, we may deny your application. SCARS exists due to lack of spaying/neutering and it is our goal to end this cycle. If there is a documented medical reason for your animal to not be spayed/neutered, we will work with you.