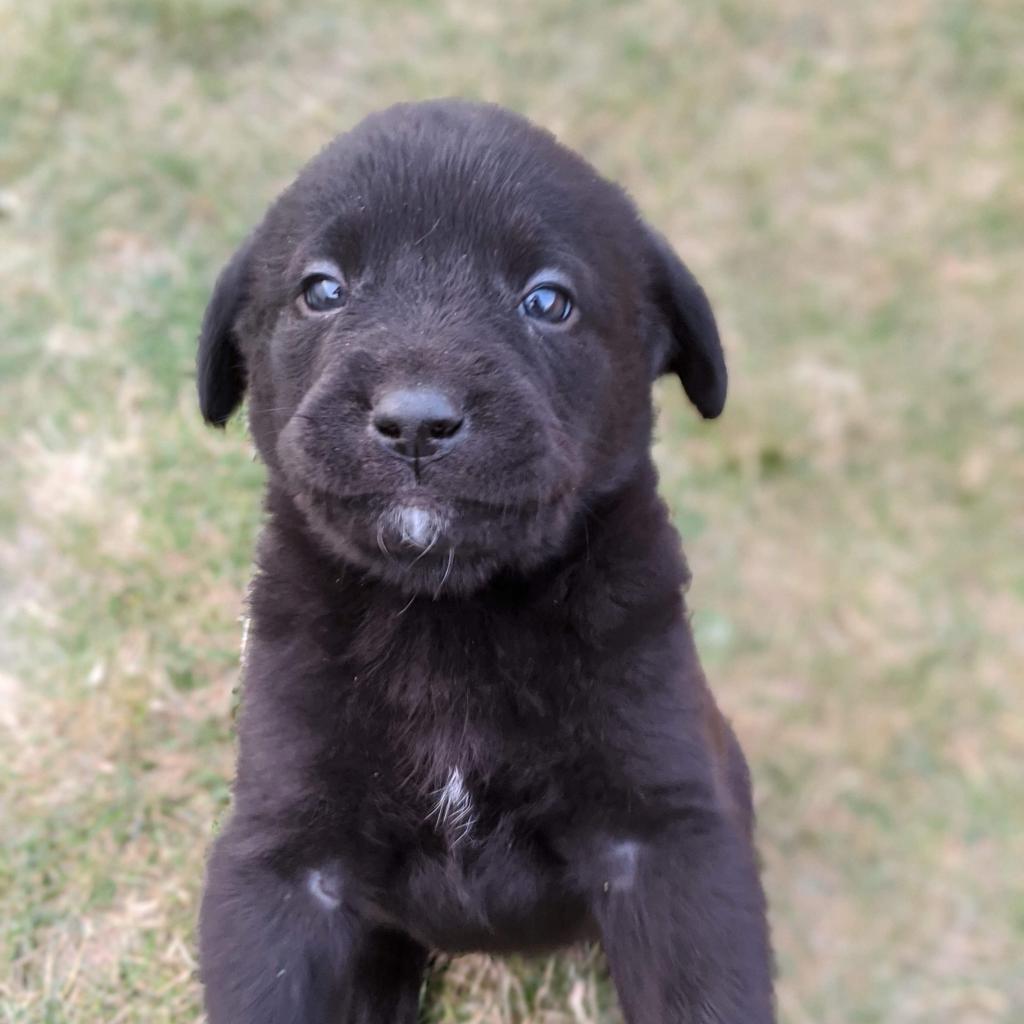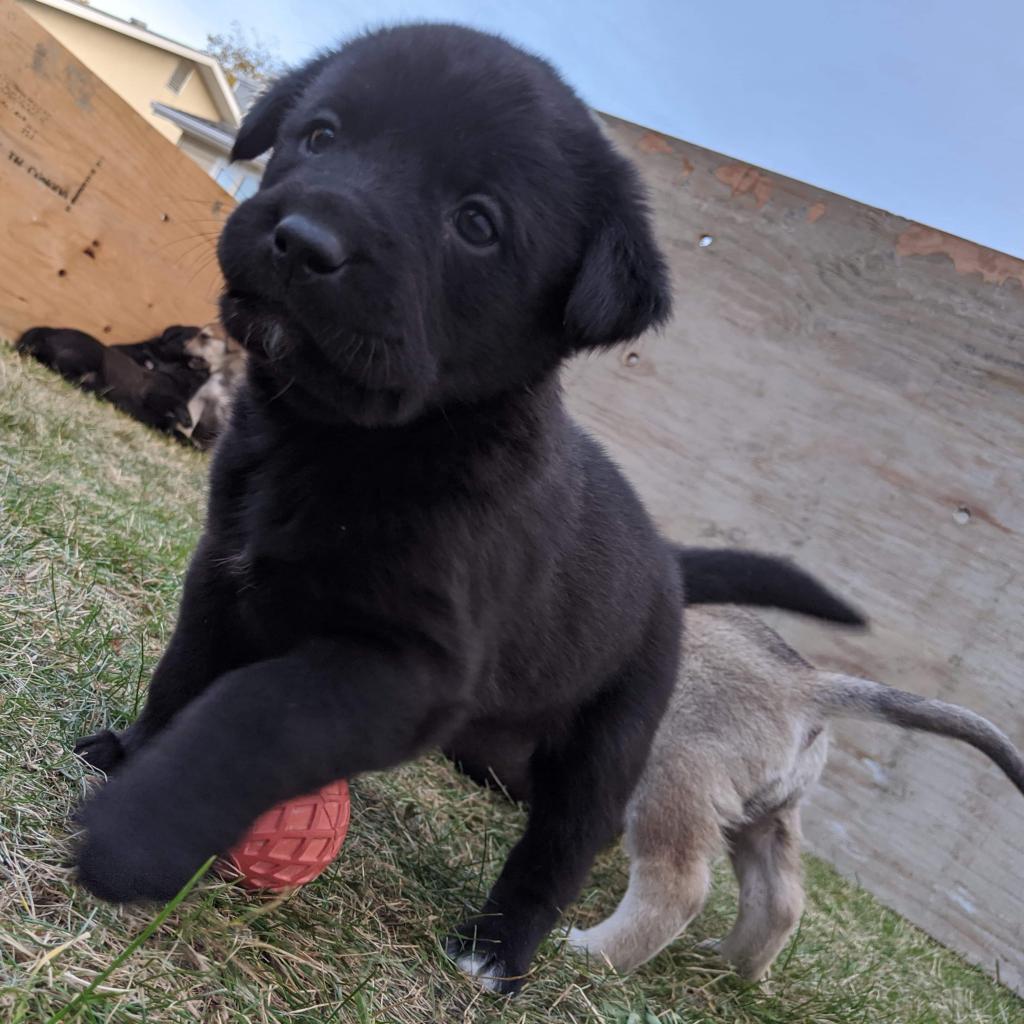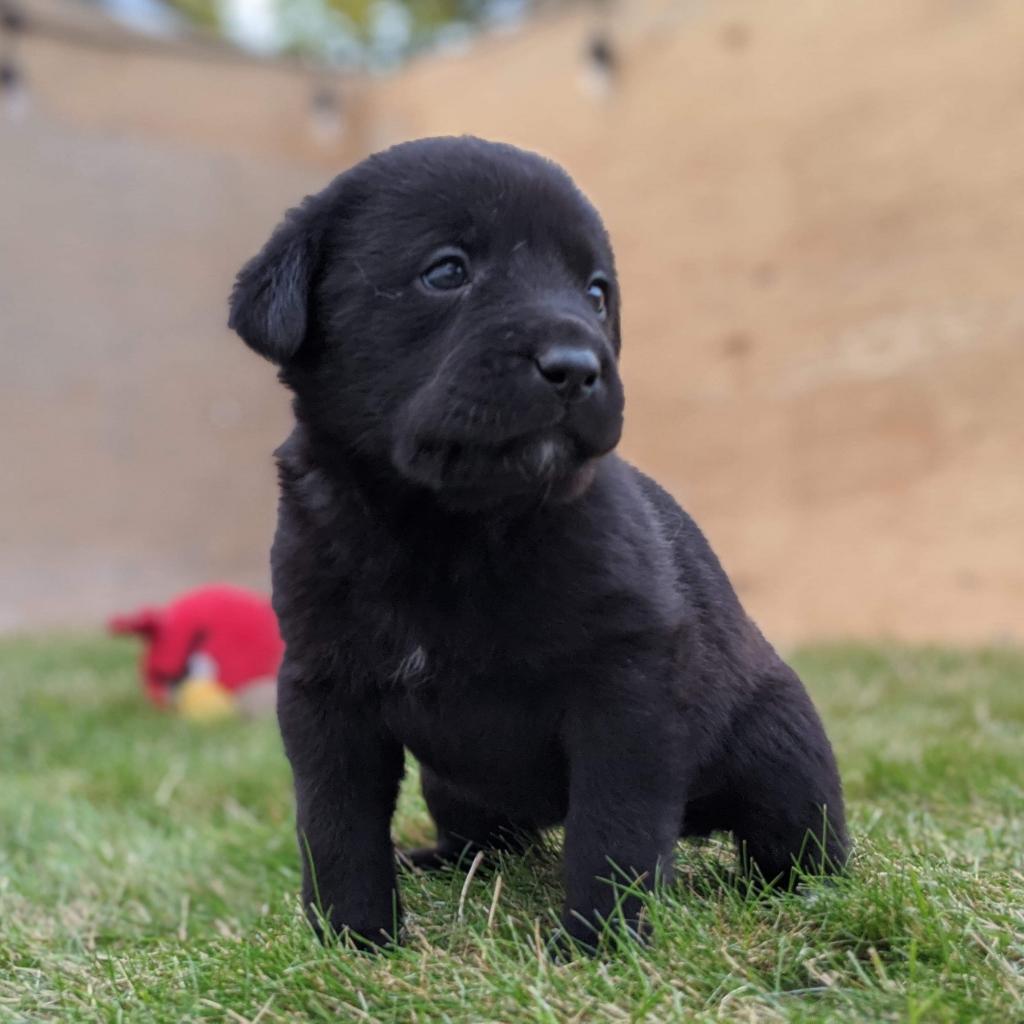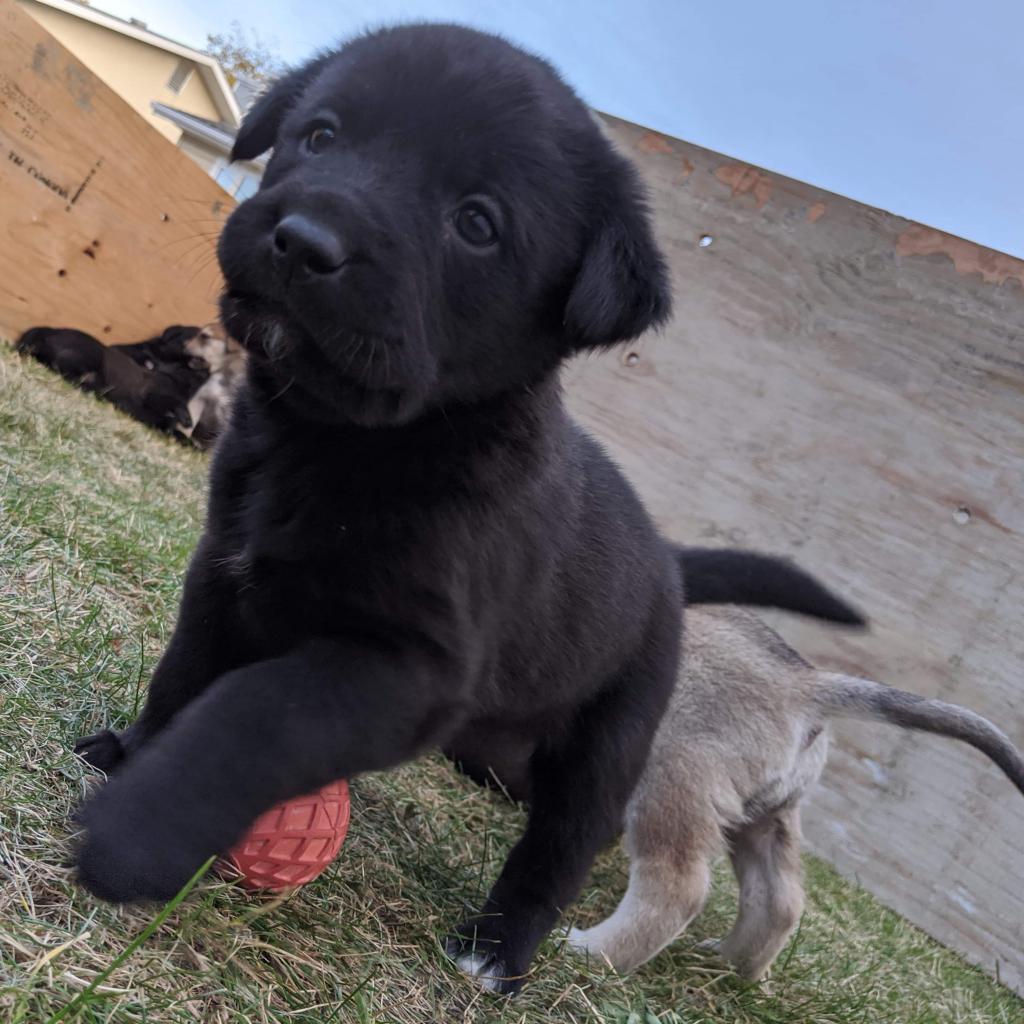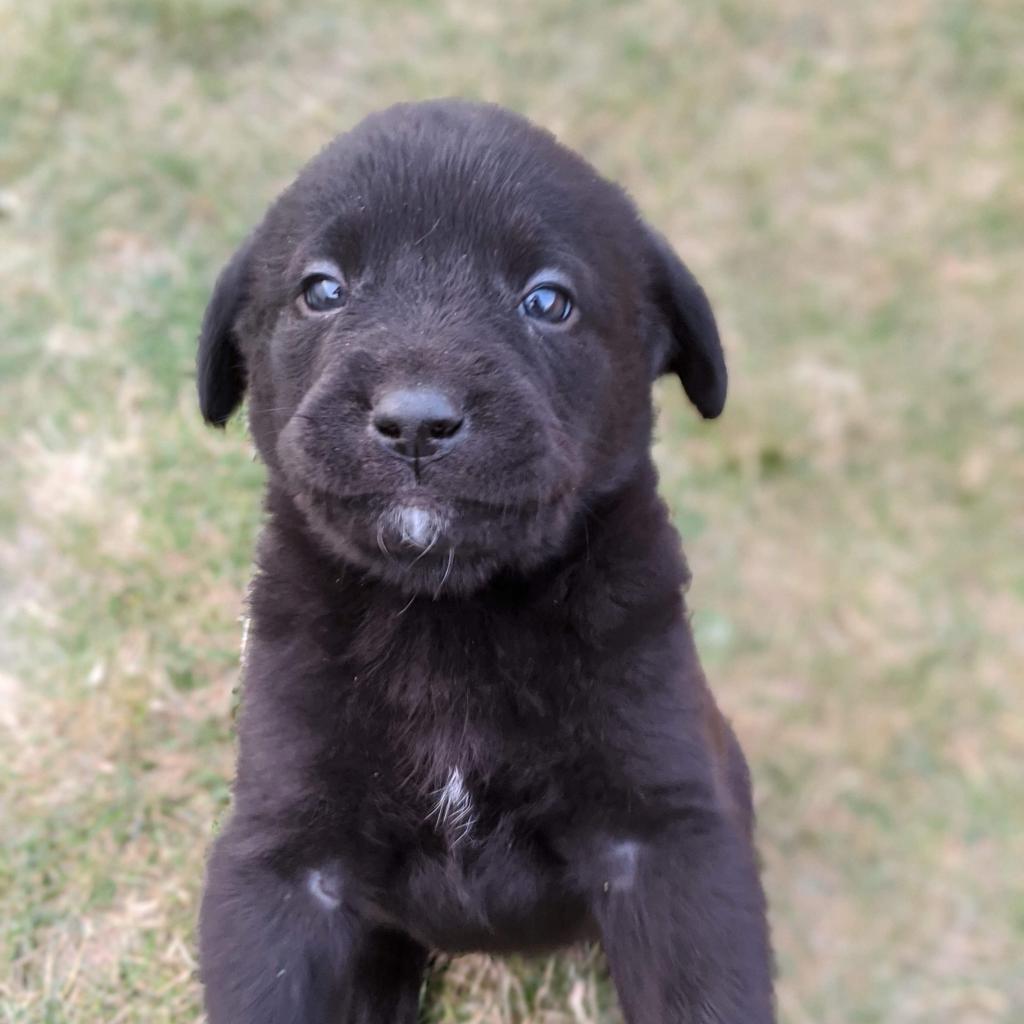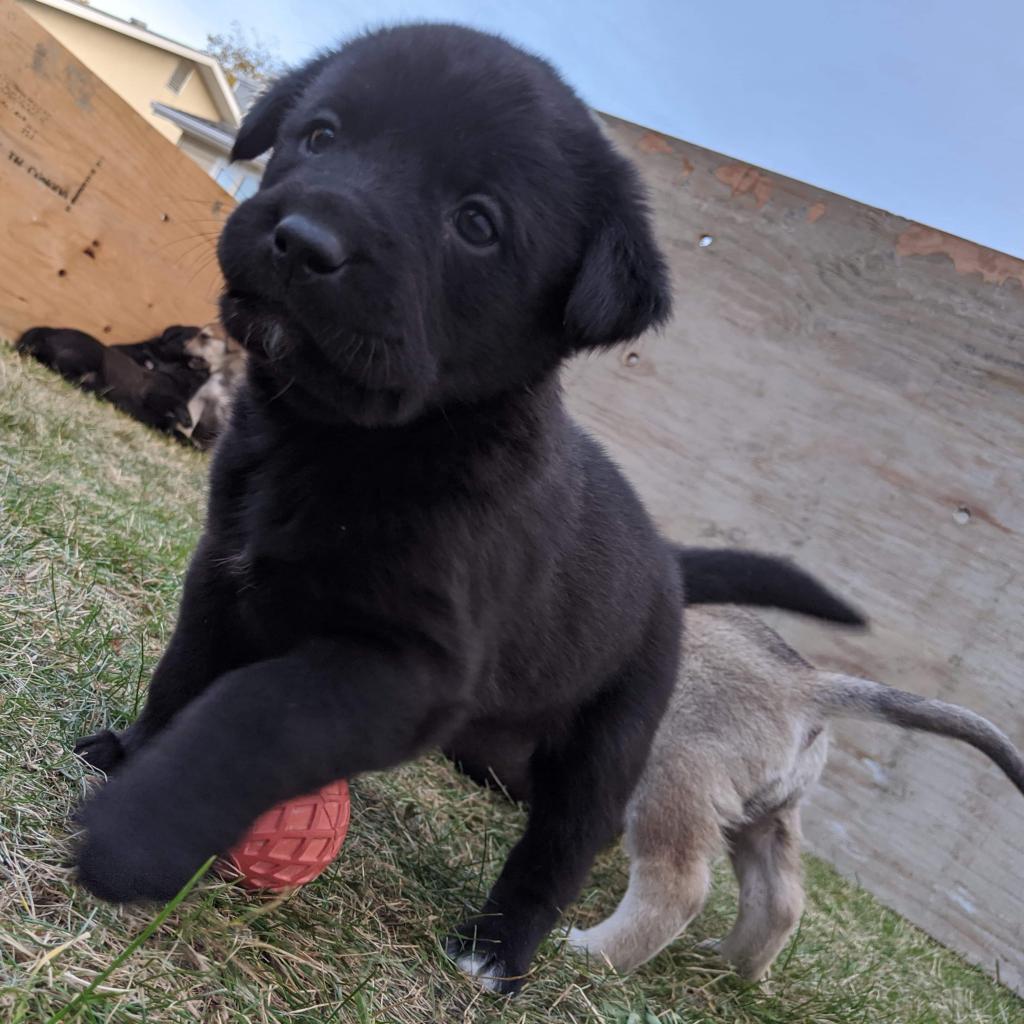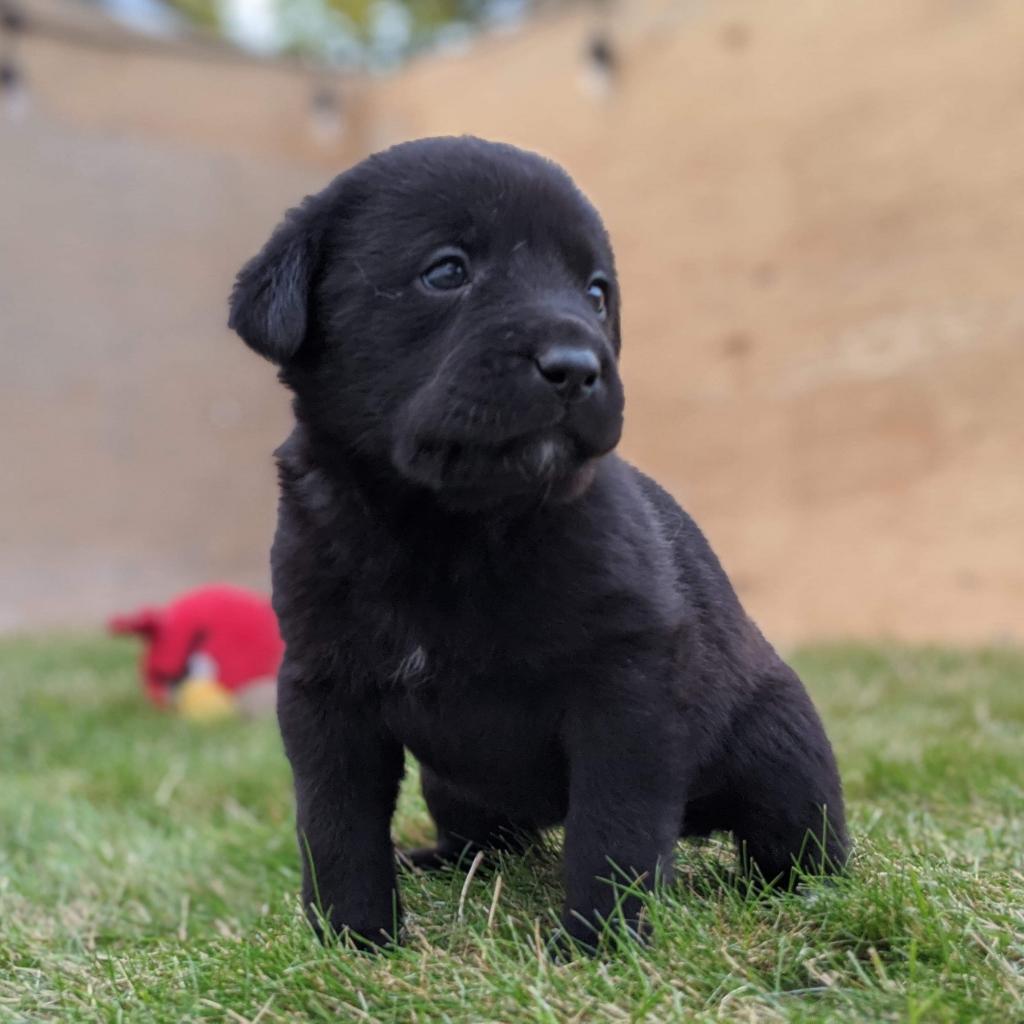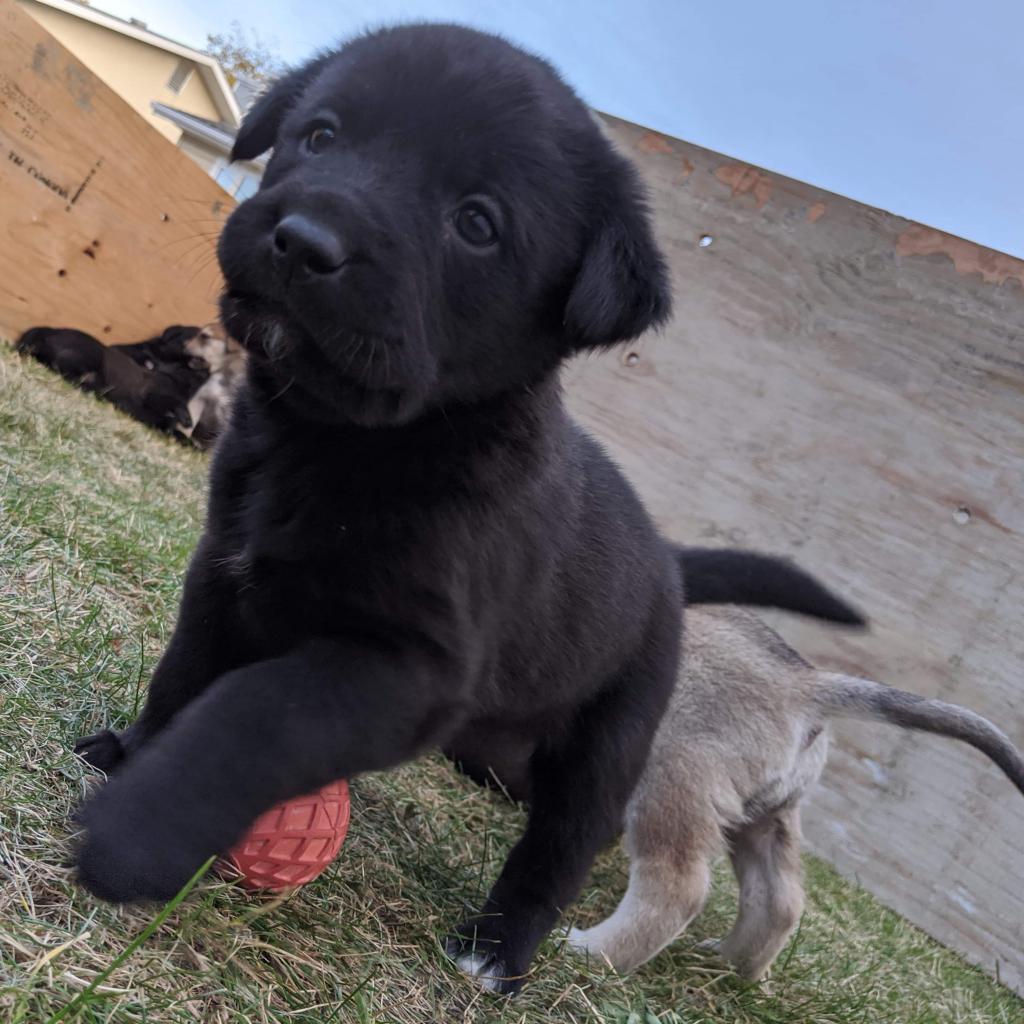 * No condos or apartment homes* * Must have another dog in the home of the opposite sex* Hi there, I'm Timber and I am from the Tree Litter. My mom looks like she's black lab / bully cross but I look like I might have some husky in me. Foster mom says that we're '100% Purebred Alberta Special.' I am a sweet little munchkin - I do this super cute thing where when I am happy to see you, I tuck my ears back and give hoomans the best puppy eyes a girl can muster and let me tell you, it turns 2-leggers to mush. My favorite song is 'baby shark' because I love to jump at hoomans face and love them by biting at them. I think they reallllllly love it when I do that - doo doo dooo dooo doo doo! Other than that I am a typical puppy - I like people and love belly rubs! - I am still learning how to do my business outside: this means accidents in the house and more wet socks than one would prefer - I am still learning how to spend time in a kennel, and will likely need midnight potty breaks to do my business until I can hold it through the night. (My littermates and I are a talkative bunch and are NOT opposed to loudly expressing our opinions day or night) - I will need to learn healthy relationships with other dogs and will need to be exposed to as many things as possible so that I feel safe in all sorts of situations as I get older. - And really just need someone to show a little pup like me what this big world is all about. Do you have patience, love and enough spare socks to be my furever hooman?
Healthy In Home

Animal Type(s):
Dog
Gender:
Female
Color:
Brown/Black
Approx. date of birth:
September 1, 2020
Breed:
Mixed Breed (Large)
Weight:
5 lbs
Intake date:
September 26, 2020
House trained:
Please note: If other cats/dogs in your home are not spayed/neutered, we may deny your application. SCARS exists due to lack of spaying/neutering and it is our goal to end this cycle. If there is a documented medical reason for your animal to not be spayed/neutered, we will work with you.