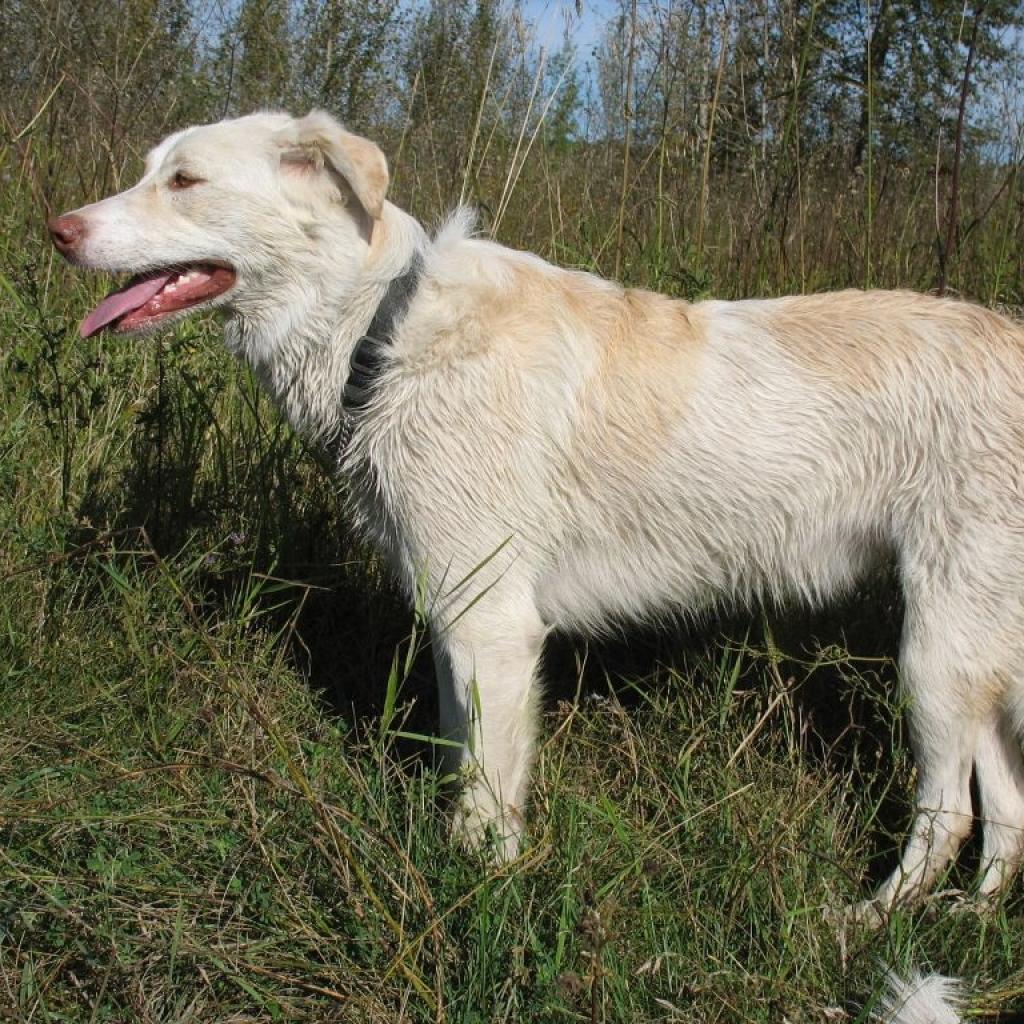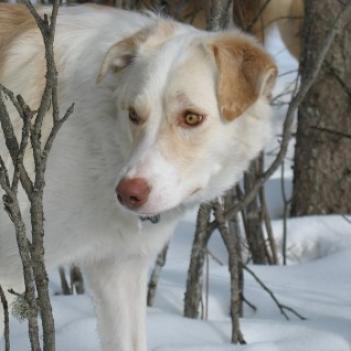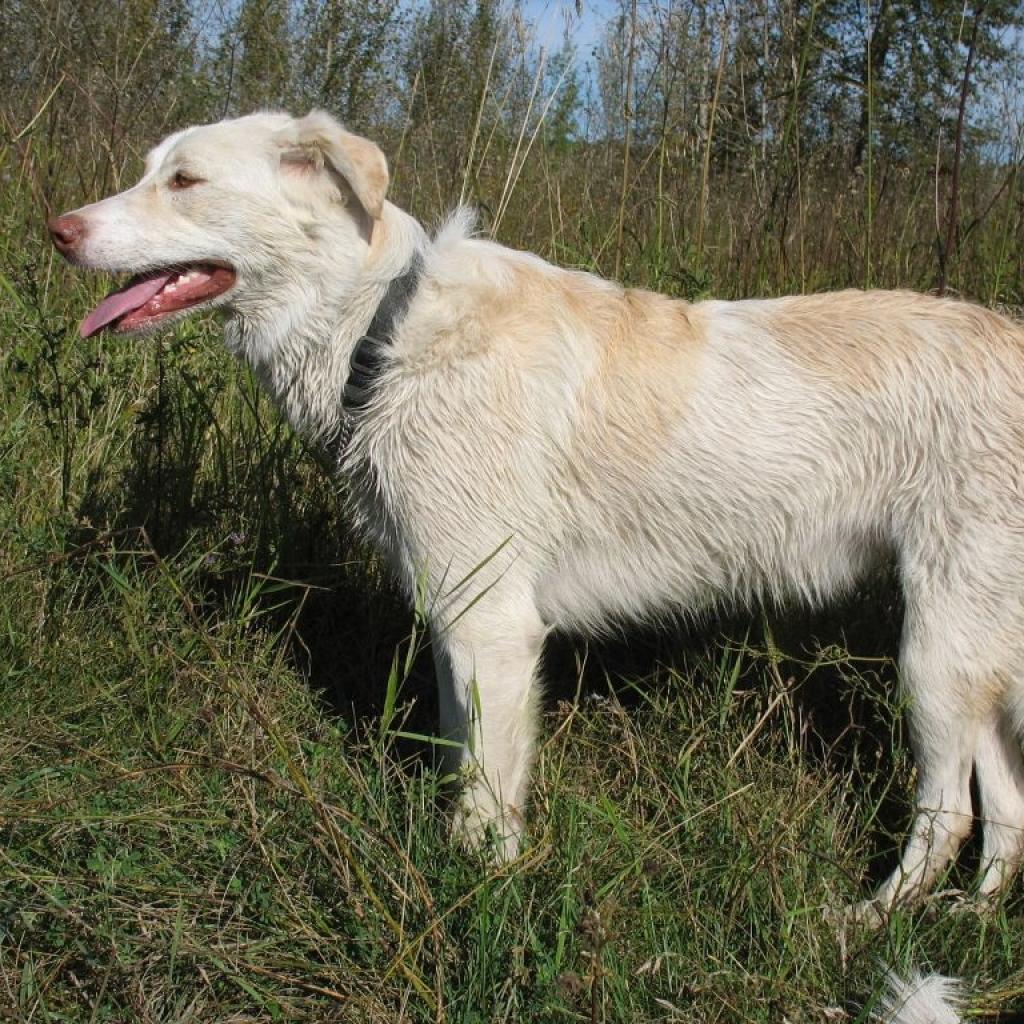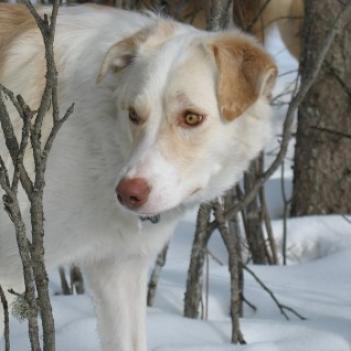 Test2 Test I'm still here and growing more beautiful and confident every day. Weighing in at about 75 lbs now, I am a tall graceful pup that would do well in a home with another dog and patient calm people. I am also good with cats. My hair is fine and I will need to live indoors as I do not grow a furry undercoat in the winter. This also means that I have much less to shed! I love going to the off-leash parks and I am pretty good on a leash, too. I thought swimming was my favorite thing to do besides running, but then I discovered that catching balls includes running too! I sure do know how to amuse myself. Physically now I am in great shape and have lots of energy like a puppy should and I love to play with the dogs in my foster home. I am very lucky to be in SCARS' care. Often when we are this shy, people give up on us, but SCARS wouldn't let that happen. It turned out that I was way too dependent on my brother and not developing my own confidence, so they moved me away from my him and into another foster home. I did not like that at all and spent a few days worrying about what might happen next. Turns out my new foster parents are very patient and helping me to trust at my own pace. Every day I get a little more confident, and some days I make big breakthroughs. My foster mom gets very excited about that, because she knows there is a perfect family out there for me and I am getting closer to being ready. I am not sure exactly when that will be, but I will keep you posted and I look forward to meeting you then. Hello, my name is Gwynn and I am about 12 weeks old. I came here with my brother Poe from a garbage dump in Hobbema, and I have had a very rough start to my life. When SCARS found me I was losing my fur, I had very bad worms, fleas and lice, and was very malnourished. I have been in my foster home for a couple of weeks now , and I am getting healthier, but I am still very submissive and shy. I will never be able to tell you about all the scary things that happened to me when I was living my wild life, things that still make me afraid, but I hope you can help me to learn that I am safe now and nothing is ever going to hurt me again. I am not quite ready to go to my forever home, I have to work on being a little braver first, but foster mom will keep you posted and hopefully we can meet soon.



Sponsored

Animal Type(s):
Dog
Gender:
Female
Color:
White/None
Approx. date of birth:
June 3, 2012
Breed:
Terrier
Weight:
83.8 lbs
Intake date:
July 30, 2012
What's a sanctuary animal? Sanctuary animals are permanent wards of SCARS due to medical conditions or behavioral issues and we are not likely to ever find an adoptive family. SCARS is committed to giving these animals a home and the love, care and attention they deserve! We house them at our two main intake facilities. We look to businesses to sponsor Sanctuary Animals to help us offset the cost of housing them.
Click here learn more about our Sanctuary Animals
Please note: If other cats/dogs in your home are not spayed/neutered, we may deny your application. SCARS exists due to lack of spaying/neutering and it is our goal to end this cycle. If there is a documented medical reason for your animal to not be spayed/neutered, we will work with you.