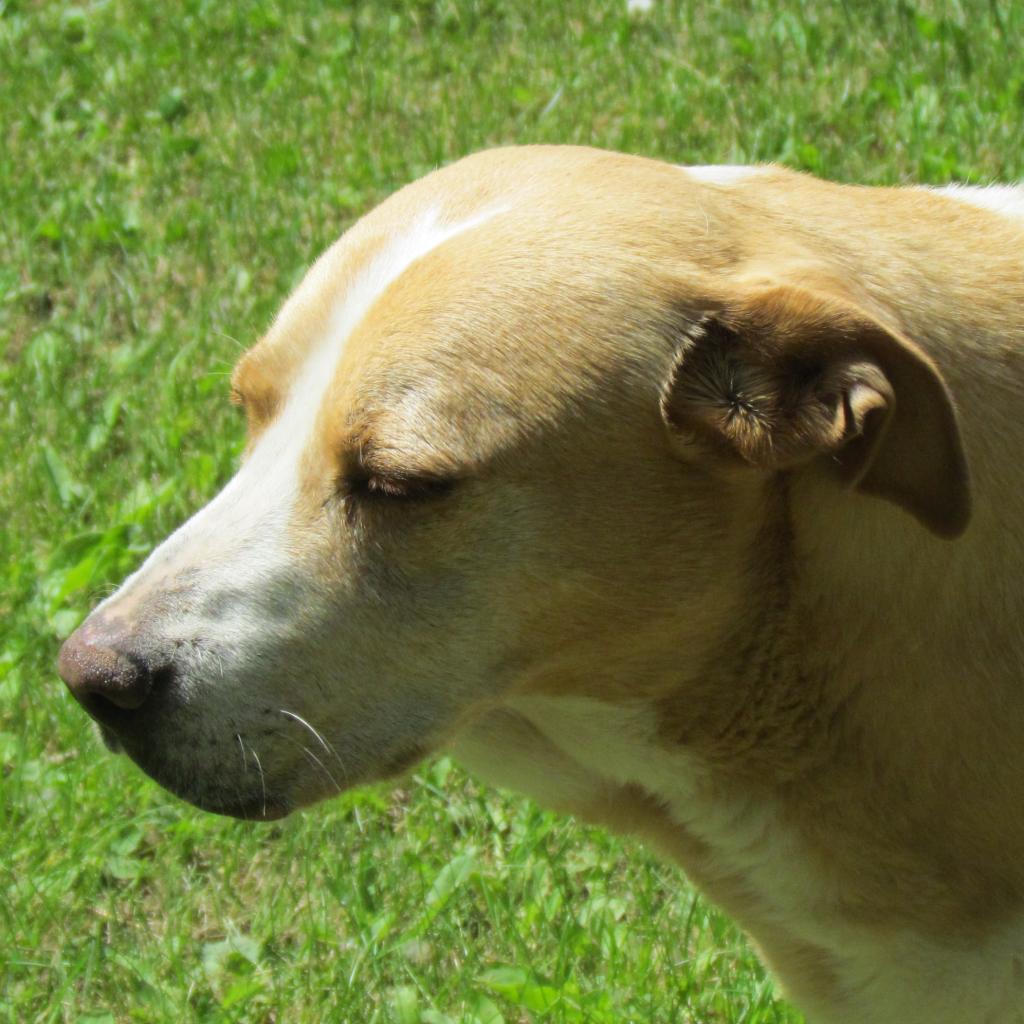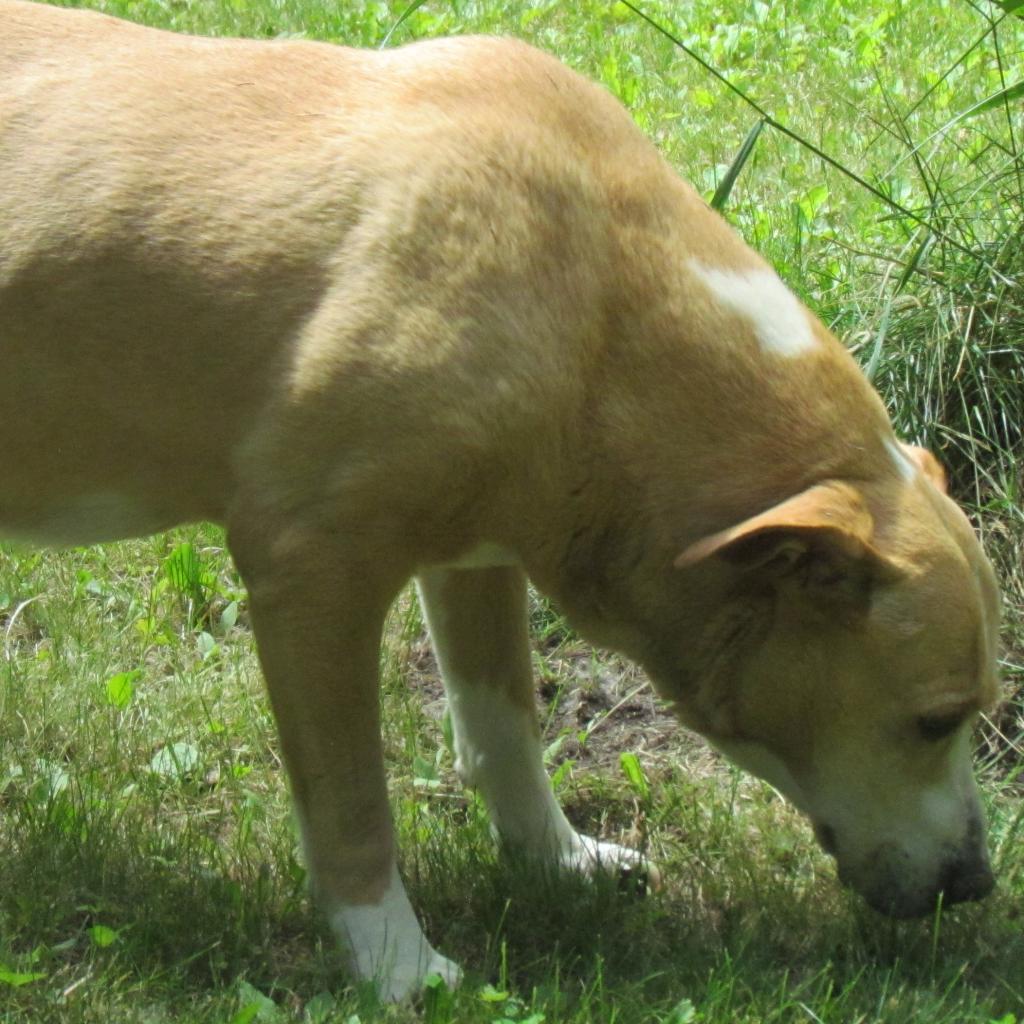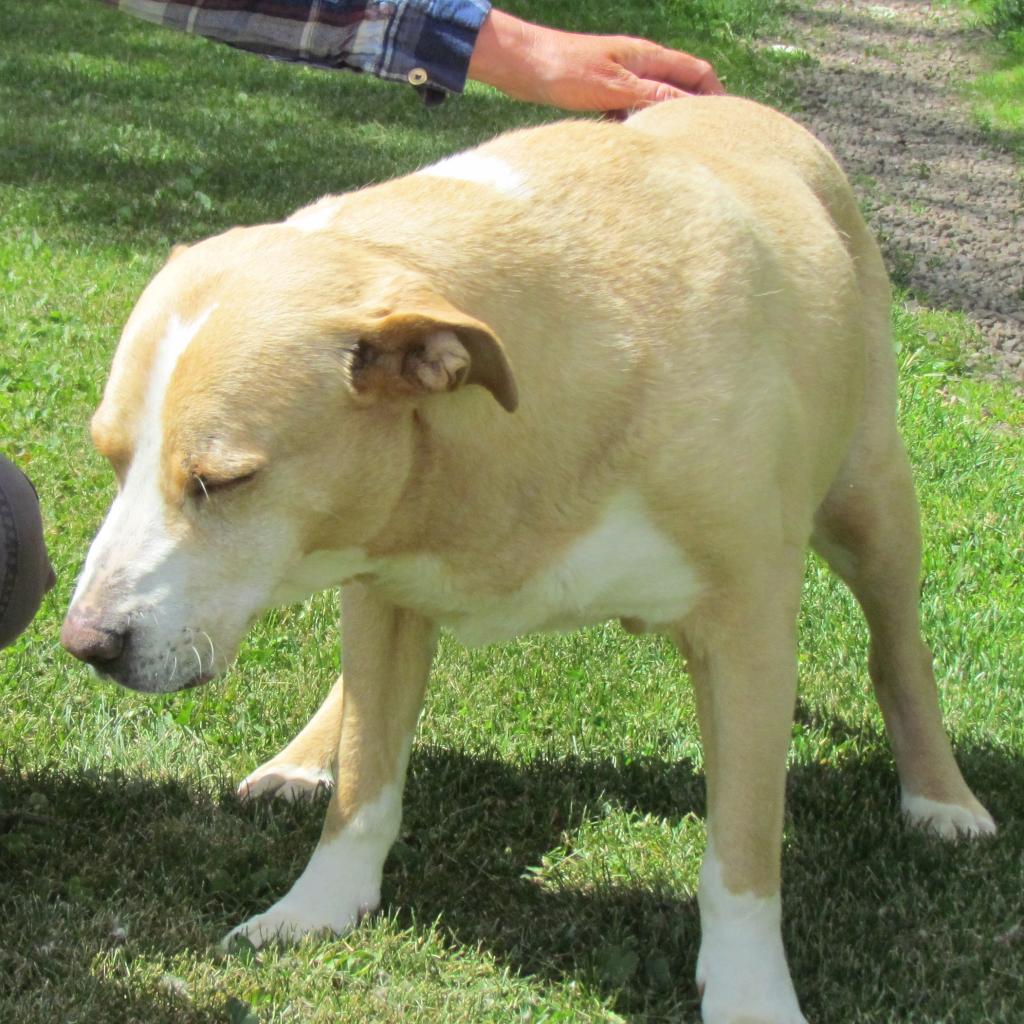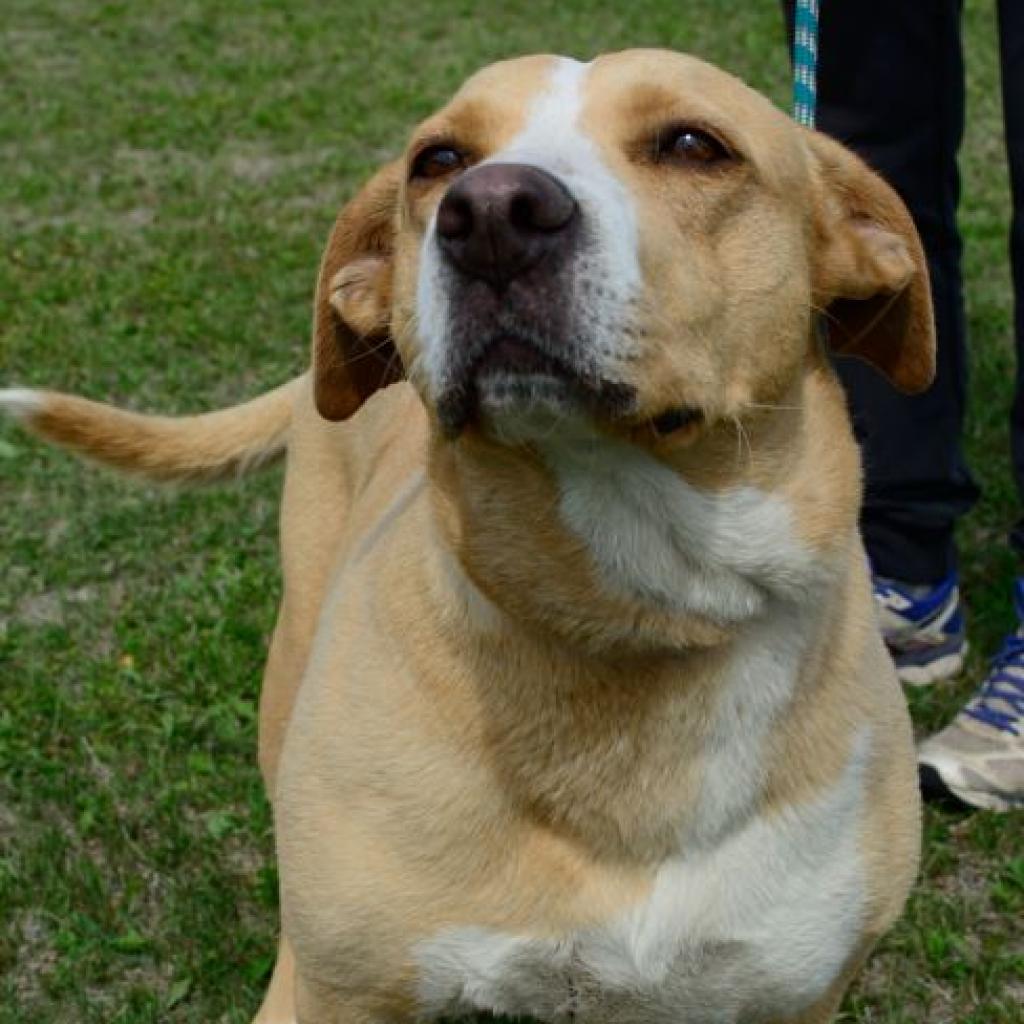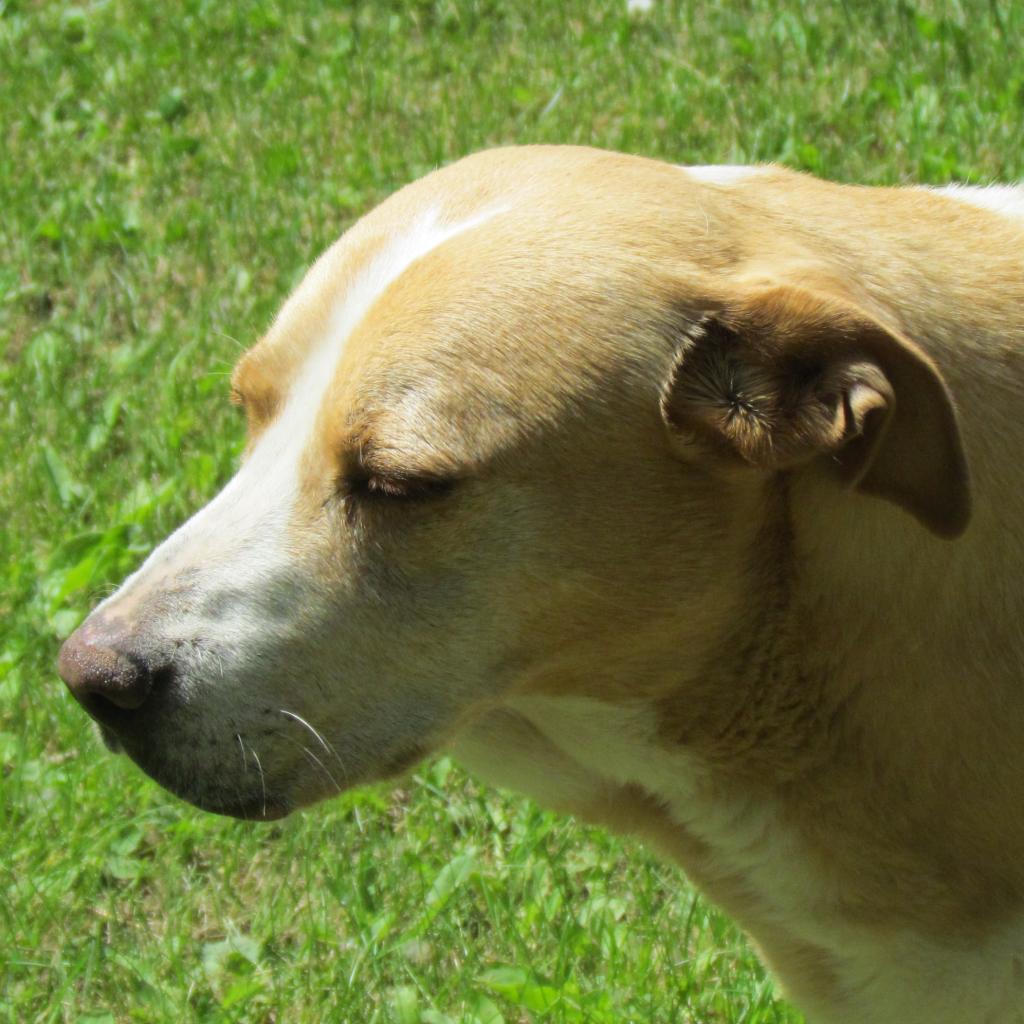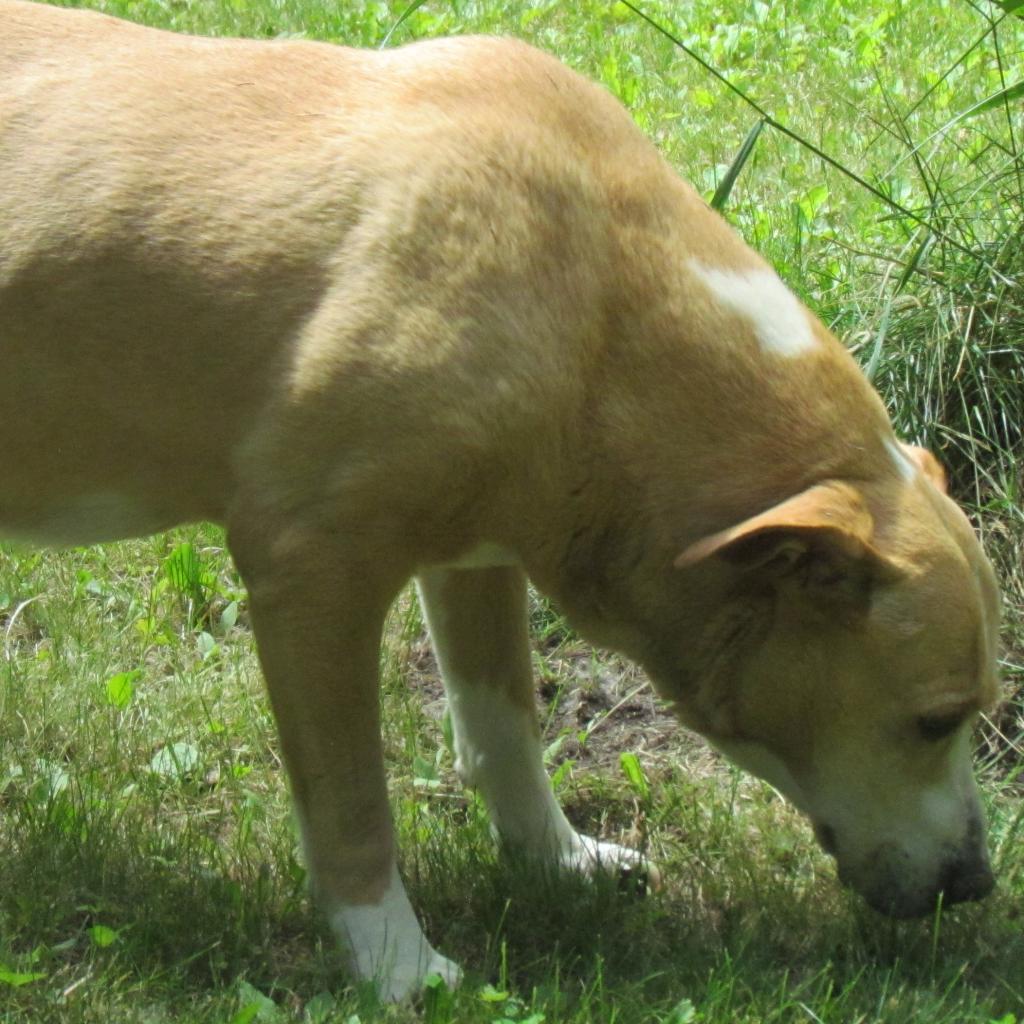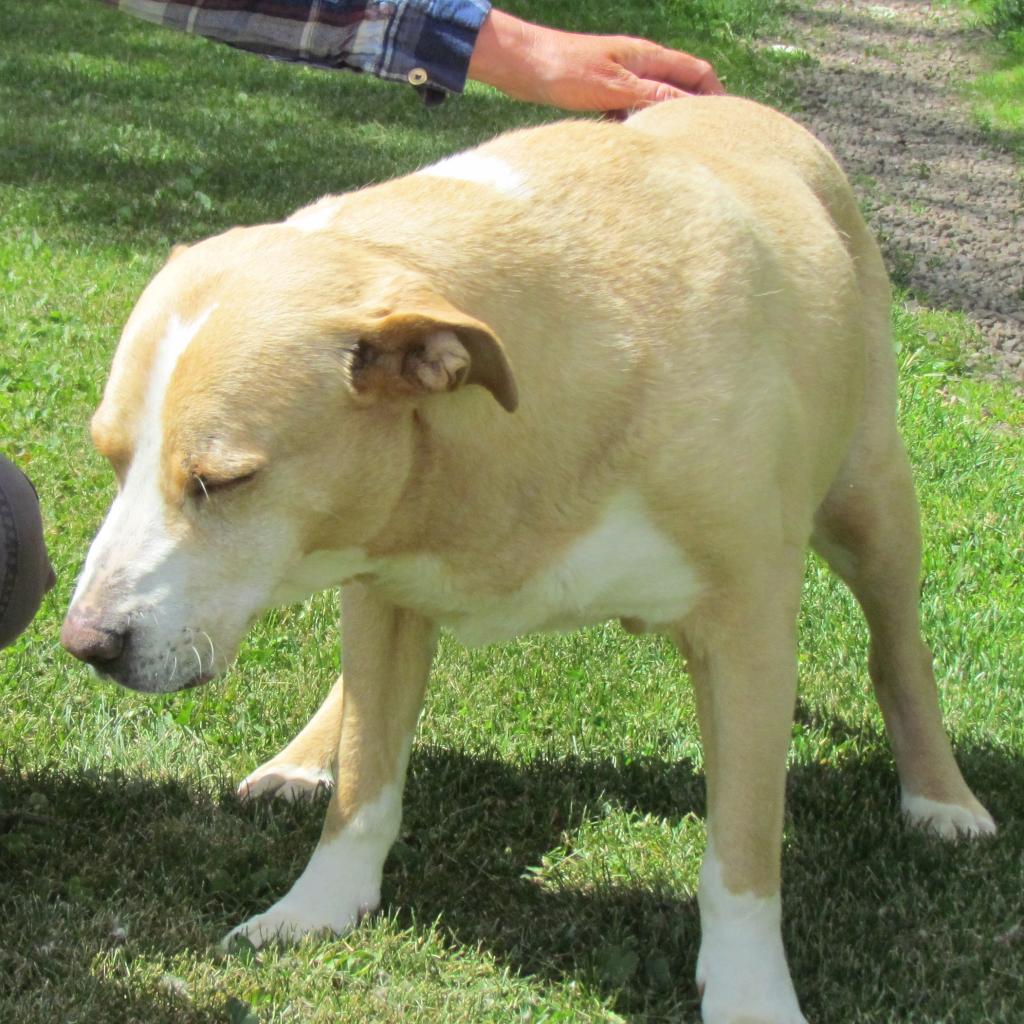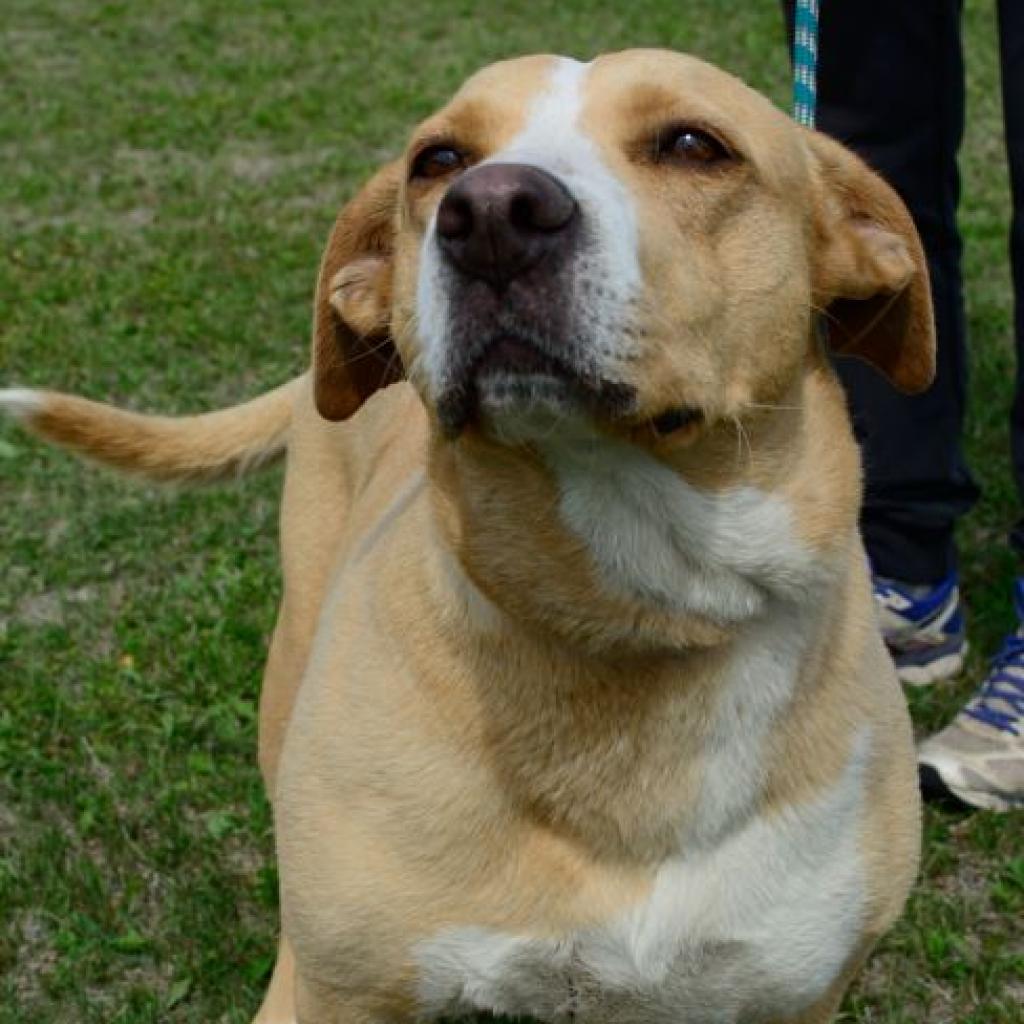 I was picked up by SCARS at a rural pound. My foster mom adores me and anyone who knows me loves me. But, here it comes... I'm not perfect. I do not like it when strangers come onto my property. I can go places and have no problems but strangers walking into my yard is absolutely not cool with me. For this reason I will remain a SCARS Sanctuary dog. I am a medium-sized girl, likely a Pit-bull/Border Collie cross. I have that Border Collie stalking instinct. When I am coming back from a walk and getting close to the dog runs I will slow down, concentrate really hard, get really low to the ground, slowly creep closer and closer and then, when things are just right I jump into a fast sprint back to the other dogs. I enjoy the comforts of being inside more than outside, if it's cold. I also prefer being on the quad than running beside it. I'm a little bit of a diva I must admit!
Sponsored

Animal Type(s):
Dog
Gender:
Female
Color:
Golden/None
Approx. date of birth:
January 16, 2009
Breed:
Terrier, Pit Bull
Weight:
55 lbs
Intake date:
January 16, 2011
House trained:
What's a sanctuary animal? Sanctuary animals are permanent wards of SCARS due to medical conditions or behavioral issues and we are not likely to ever find an adoptive family. SCARS is committed to giving these animals a home and the love, care and attention they deserve! We house them at our two main intake facilities. We look to businesses to sponsor Sanctuary Animals to help us offset the cost of housing them.
Click here learn more about our Sanctuary Animals
Please note: If other cats/dogs in your home are not spayed/neutered, we may deny your application. SCARS exists due to lack of spaying/neutering and it is our goal to end this cycle. If there is a documented medical reason for your animal to not be spayed/neutered, we will work with you.