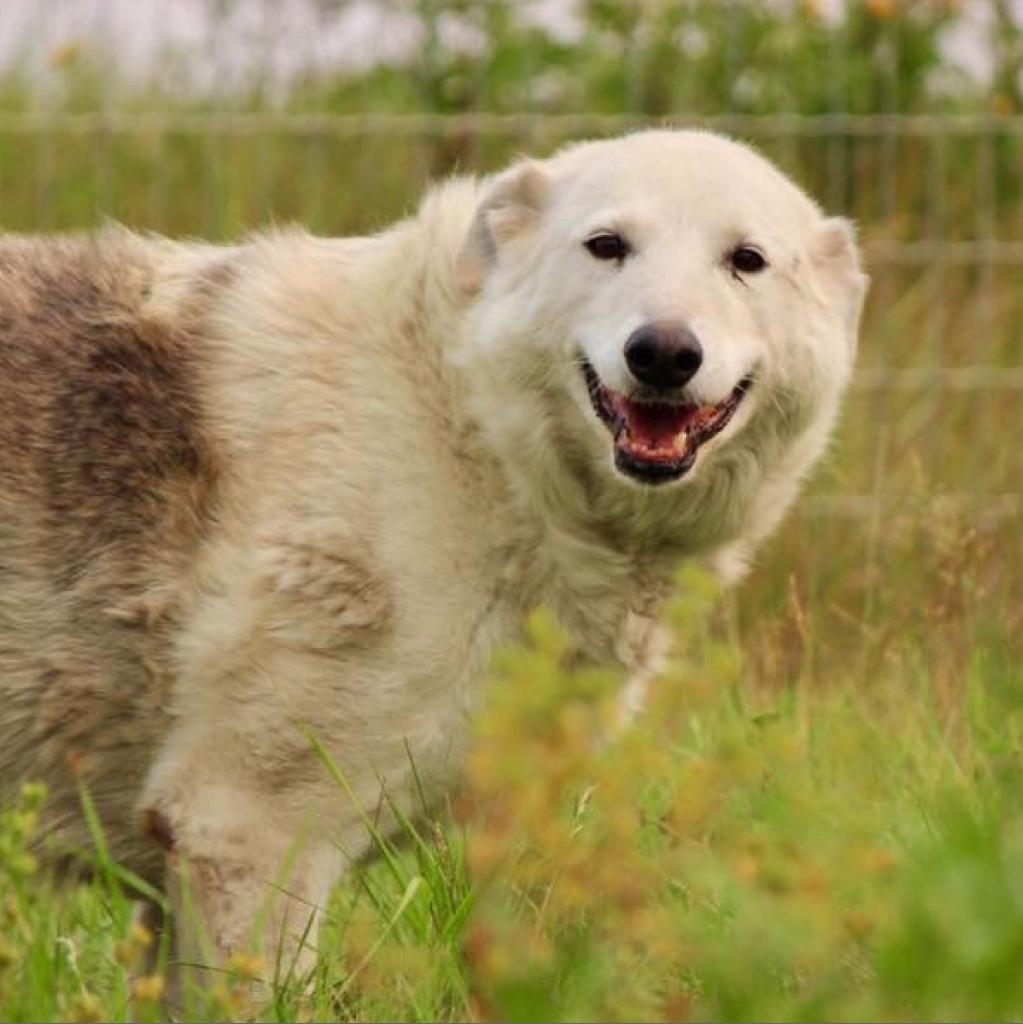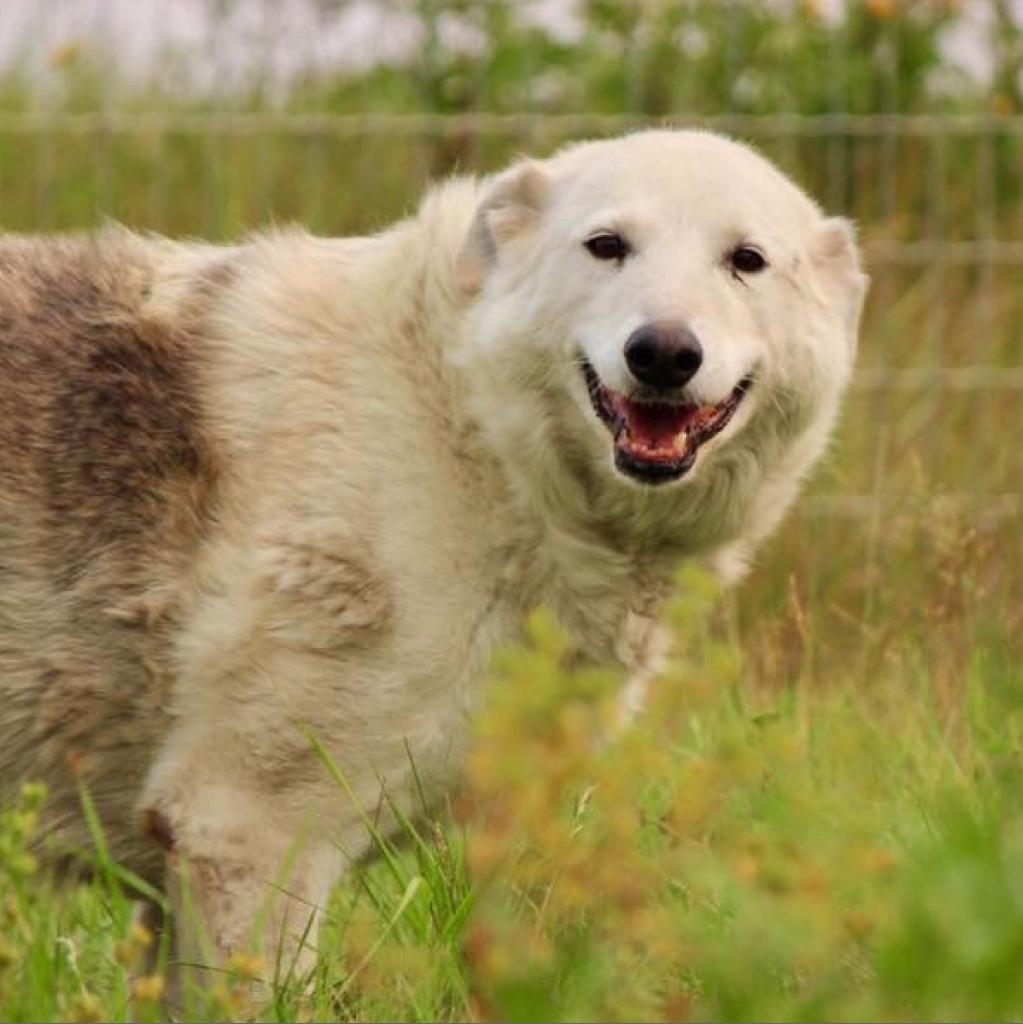 Kissy, officially Sportakiss. Kissy has a long and unusual rescue story. Approximately six years ago, a farmer shot what he thought was coyote on his property. The farmer soon discovered that the coyote he thought he had killed was actually a dog, and she was a mom. He discovered the pups in a den not far from his property: three pups, about seven weeks old. We took them, and having been born wild-- and even possibly hybrid with a coyote--the pups were very fearful. Sportakiss, Wild Mike, and Corn Cob were their names. Wild Mike and Corn Cob went on to be adopted, but not poor little Kissy. She was the most shy, and she developed such anxiety with strangers that she becomes physically ill. Kissy settled in well with her SCARS foster home, though. She loves dogs, and is extremely social with them. She helps to socialize new dogs and teach them the ropes. She adores the foster home kids, and plays with them and follows them everywhere. We quickly grew to depend on Kissy to help new arrivals. We did try to place her twice into a home environment, but both times she became extremely ill. SCARS believes it's important to help a dog through fears and anxiety but still respect their core personality, and it just wasn't fair to Kissy to force her into a life she didn't want. So she happily lives out her days at her SCARS foster home, playing with kids and teaching the new dogs the ropes. She is great with cats, too, and over the years has been given many nicknames by SCARS volunteers: Tree Dog, Ghost Dog, and The Shadow. When new comers enter the yard, Kissy becomes almost invisible. You will catch but a faint glimpse of her moving through the yard. But when the strangers go away, Kissy will come out to play. She loves de-stuffing toys, chasing the kids, stealing mittens or gloves, and tobogganing is a favorite of hers. She is good with kitties and is quite the avid mouser. She has an important job: to introduce and socialize new dogs, and she thrives well in her pack. For the lucky few that get to see her in person, Kissy is a beautiful dog. Everyone else can believe the pictures.
Sponsored

Animal Type(s):
Dog
Gender:
Female
Color:
White/None
Approx. date of birth:
October 22, 2007
Breed:
Greyhound/Husky, Siberian
Weight:
60 lbs
Intake date:
October 22, 2015
House trained:
What's a sanctuary animal? Sanctuary animals are permanent wards of SCARS due to medical conditions or behavioral issues and we are not likely to ever find an adoptive family. SCARS is committed to giving these animals a home and the love, care and attention they deserve! We house them at our two main intake facilities. We look to businesses to sponsor Sanctuary Animals to help us offset the cost of housing them.
Click here learn more about our Sanctuary Animals
Please note: If other cats/dogs in your home are not spayed/neutered, we may deny your application. SCARS exists due to lack of spaying/neutering and it is our goal to end this cycle. If there is a documented medical reason for your animal to not be spayed/neutered, we will work with you.