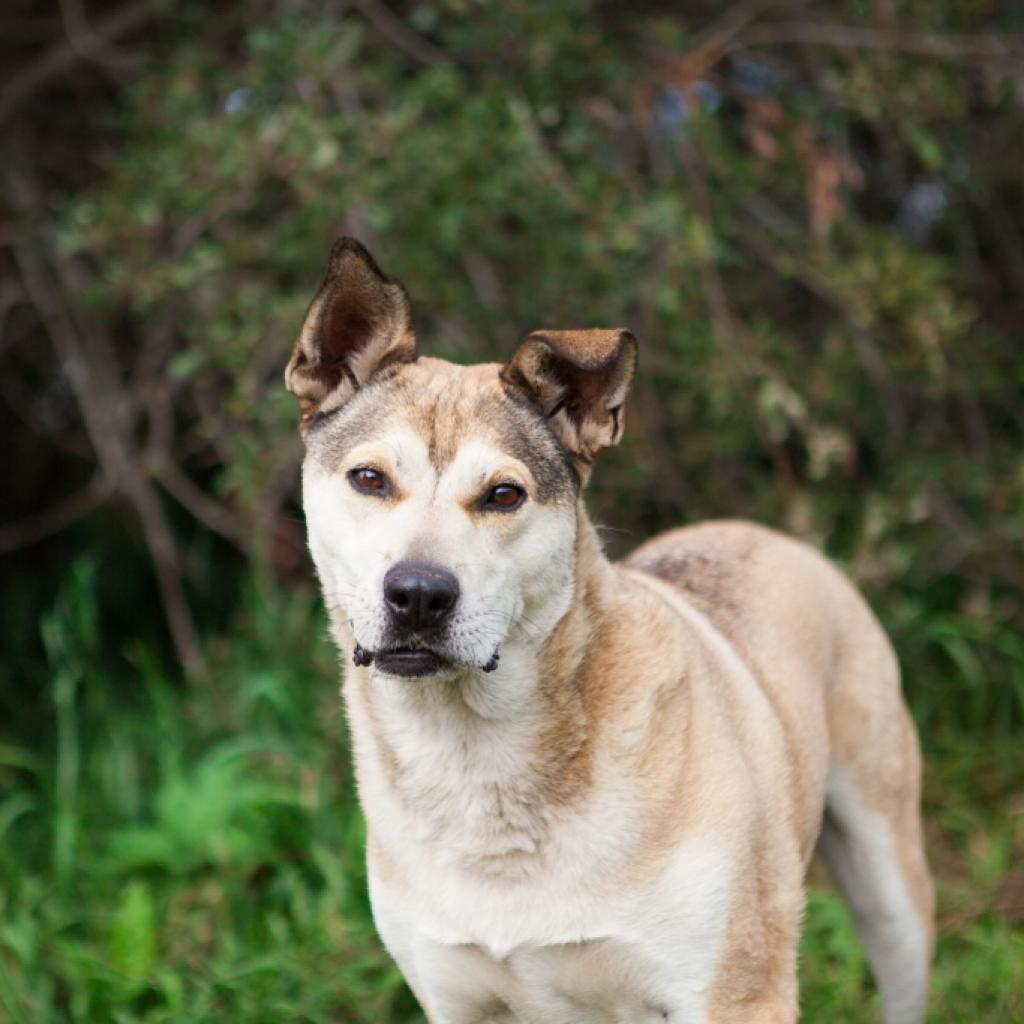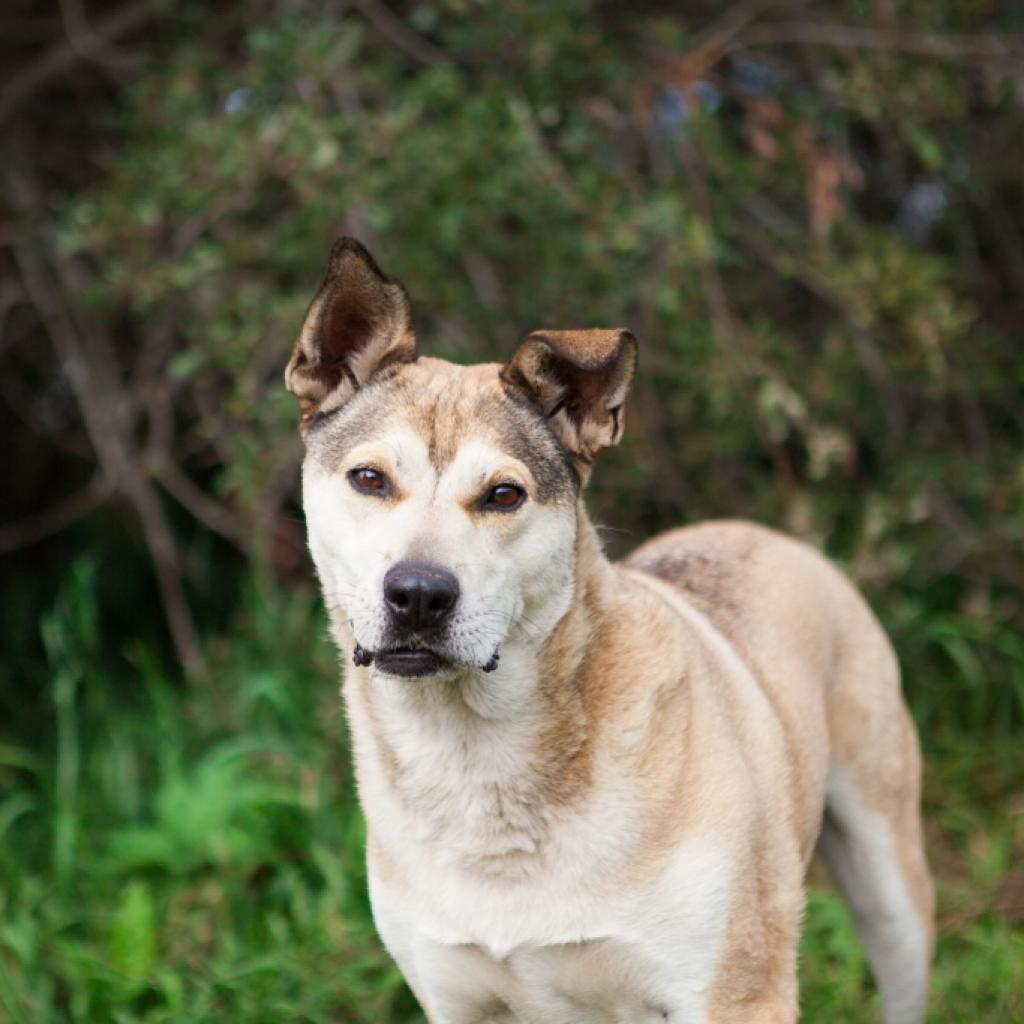 When I first came to SCARS, I was starving and hanging around a camp site. I would steal food and bark at everyone. They live-trapped me and they actually thought they got a coyote at first, hence the name. I am no coyote. I am likely a Shiba Inu cross male, and about four years old. I settled in quickly at my foster home, and at first everything was peachy. (We call that the "honey moon period.") However, as I got comfortable and started to show my true colors, it became obvious that I would be a bit difficult to adopt out. I am VERY territorial and guard my place, my friends, and my person with a truly unnecessary ferocity. I don't really like kids, although I tolerate the children in my foster home, and I love both dogs and cats. I have the most expressive face and ears that can contort into 75 different positions. Around here they love introducing me to something new just to watch some of the expressions I give. I do listen to my person, but I like what I like, and I hate what I hate. You can try and teach me otherwise if you like, but it's unlikely to work and you may get told off. I have failed and been booted out of two doggy training facilities, and it's been thought best that I hang here to chill with my buddies. If you meet me with my foster mom, I can be a gentleman; I just prefer not to be. How do you argue with that?
Sponsored

Animal Type(s):
Dog
Gender:
Male
Color:
Grey/None
Approx. date of birth:
October 22, 2009
Breed:
Shiba Inu
Weight:
50 lbs
Intake date:
October 22, 2015
House trained:
What's a sanctuary animal? Sanctuary animals are permanent wards of SCARS due to medical conditions or behavioral issues and we are not likely to ever find an adoptive family. SCARS is committed to giving these animals a home and the love, care and attention they deserve! We house them at our two main intake facilities. We look to businesses to sponsor Sanctuary Animals to help us offset the cost of housing them.
Click here learn more about our Sanctuary Animals
Please note: If other cats/dogs in your home are not spayed/neutered, we may deny your application. SCARS exists due to lack of spaying/neutering and it is our goal to end this cycle. If there is a documented medical reason for your animal to not be spayed/neutered, we will work with you.