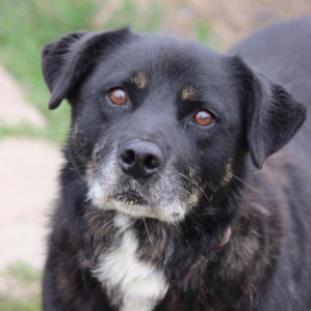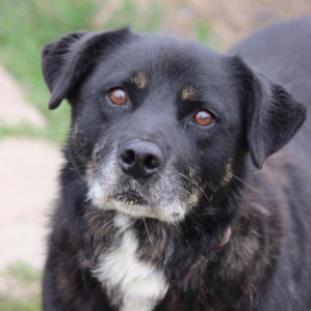 A changed man, that's how they describe me. When I came to SCARS I hated everything: people, dogs (especially males), children, cats, horses, people, and people. It's hard to watch a dog try to cope with being surrounded by everything he hates. Lucky for me, SCARS is an organization that believes in giving a dog enough time to change. And that is what I did. I started to accept the other dogs and cats with no problem. I accepted my foster home's kids (with the exception of that boy! He's gross. He can live here, but he's gross). I love my foster mom. When I am with her I will tolerate you people-folk. Over time I have even come to be good with the other dogs. My foster mom says "earn your keep if your staying" so now I am part of the program that teaches new dogs that life can be ok, and that attack first, ask questions later isn't a requirement. I can't say I am too keen on you people-folk, but I can tolerate you. I live with my buddy Bruins and we are a cute pair. (FYI, by that I mean, dangerous duo.) I still like to threaten the horses with their lives, but a guy can only change so much. I am fine with cats. (Although they are suspicious creatures, they may also live here.) I have really bonded to my overly confident pal, Bruins, so now I like truck rides because he likes them. I will also go for walks with strangers because he goes. I'm kind of proud of myself, I hope you are proud of me, too. I am a male Rottie mix, and about 8 years old.
Sponsored

Animal Type(s):
Dog
Gender:
Male
Color:
Black/Tan
Approx. date of birth:
April 19, 2011
Breed:
Rottweiler
Weight:
60 lbs
Intake date:
October 18, 2015
House trained:
What's a sanctuary animal? Sanctuary animals are permanent wards of SCARS due to medical conditions or behavioral issues and we are not likely to ever find an adoptive family. SCARS is committed to giving these animals a home and the love, care and attention they deserve! We house them at our two main intake facilities. We look to businesses to sponsor Sanctuary Animals to help us offset the cost of housing them.
Click here learn more about our Sanctuary Animals
Please note: If other cats/dogs in your home are not spayed/neutered, we may deny your application. SCARS exists due to lack of spaying/neutering and it is our goal to end this cycle. If there is a documented medical reason for your animal to not be spayed/neutered, we will work with you.