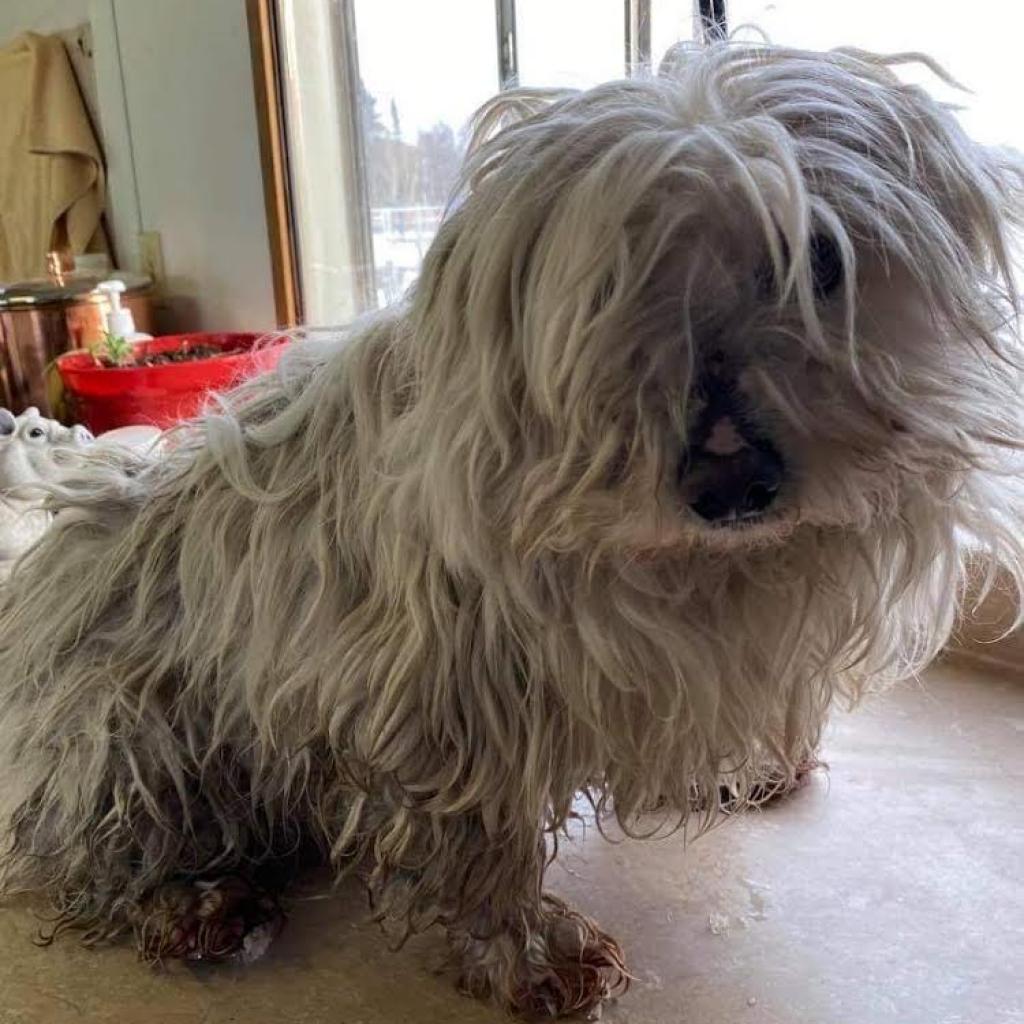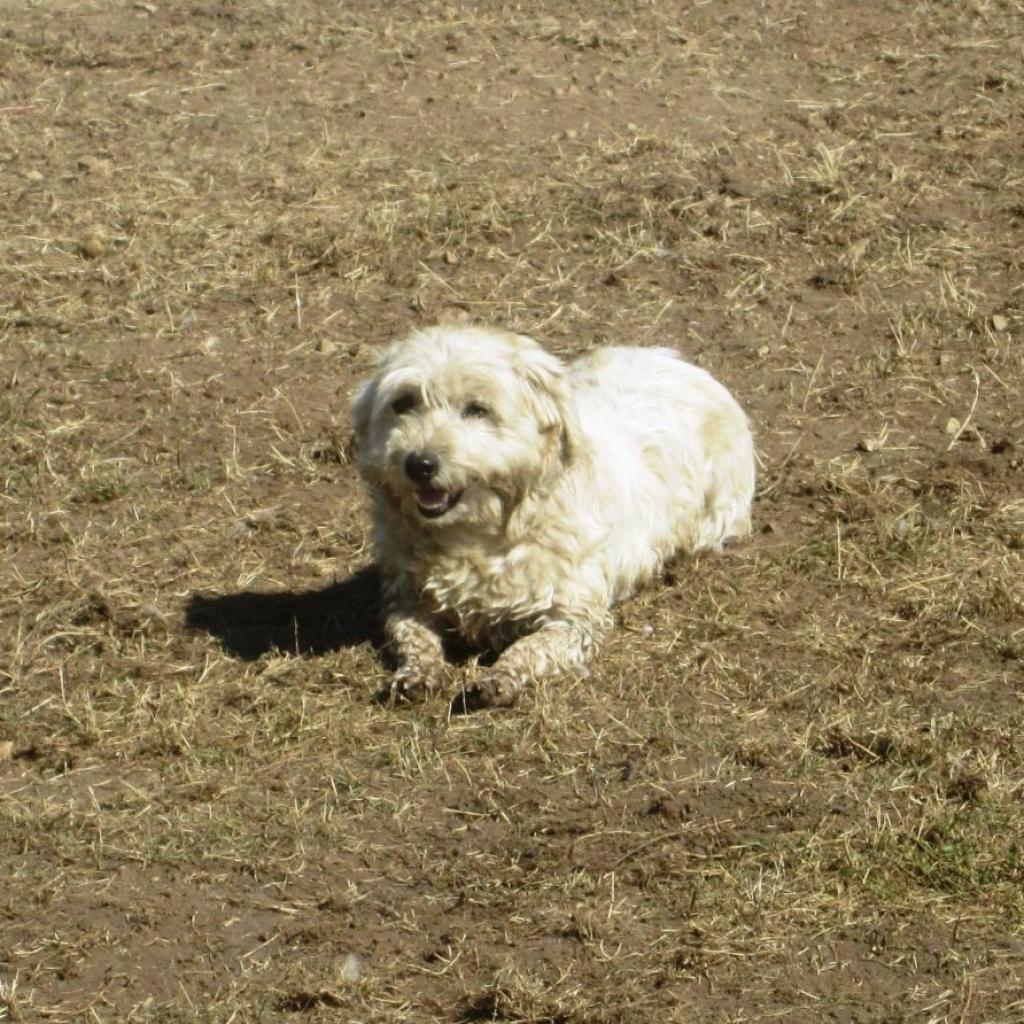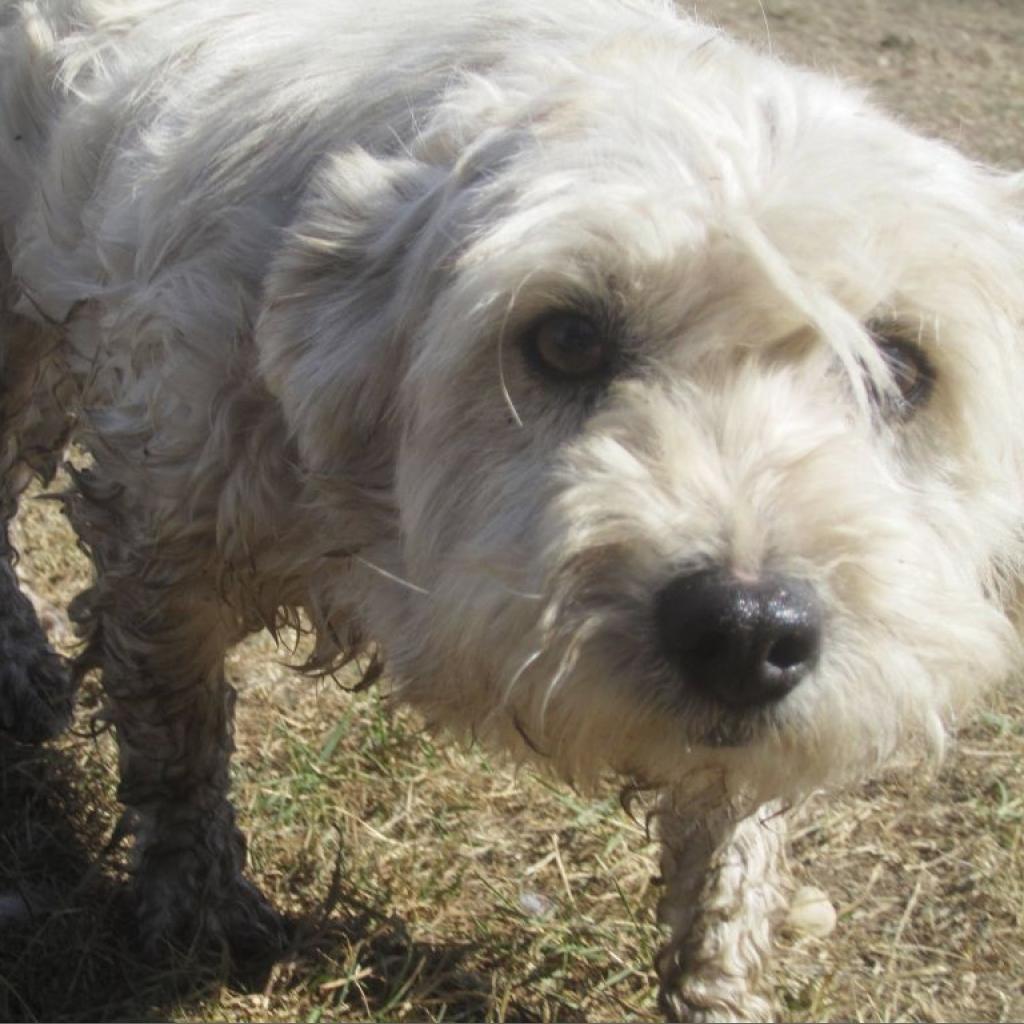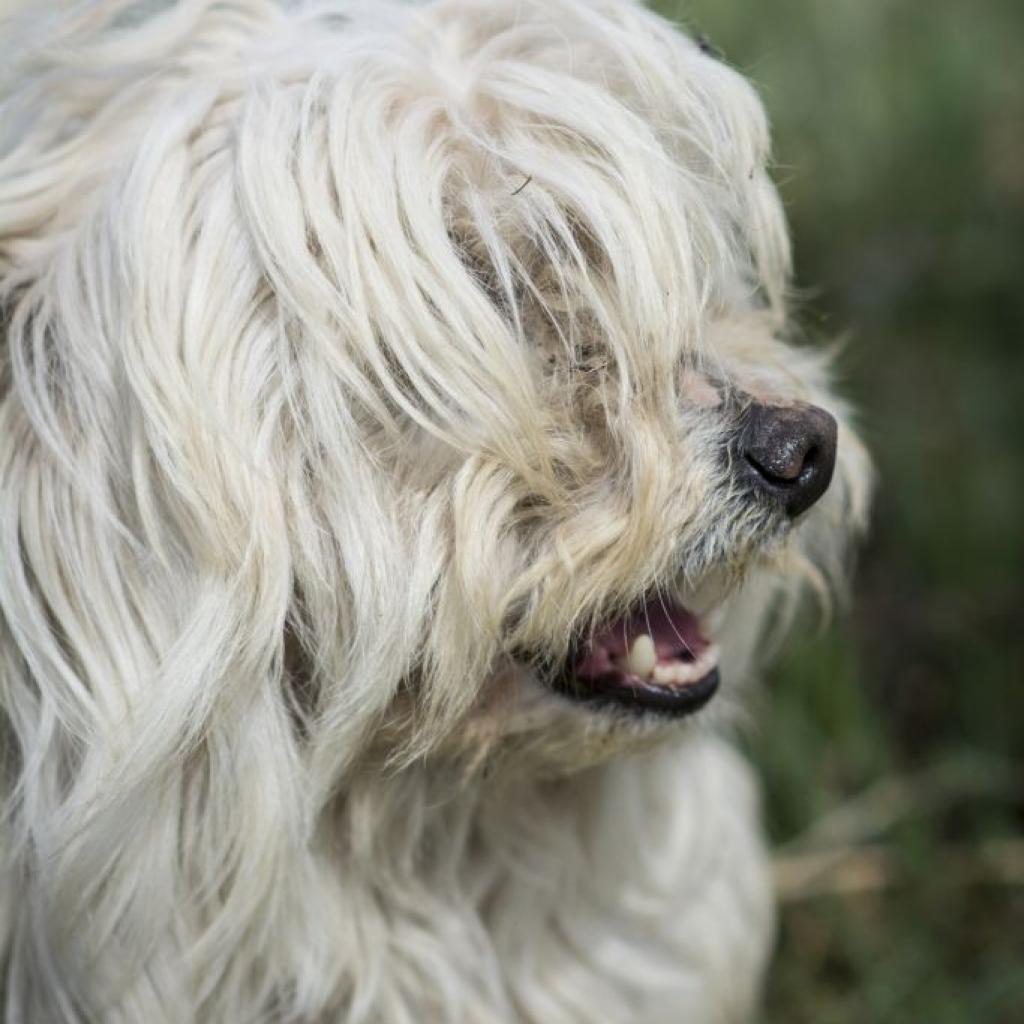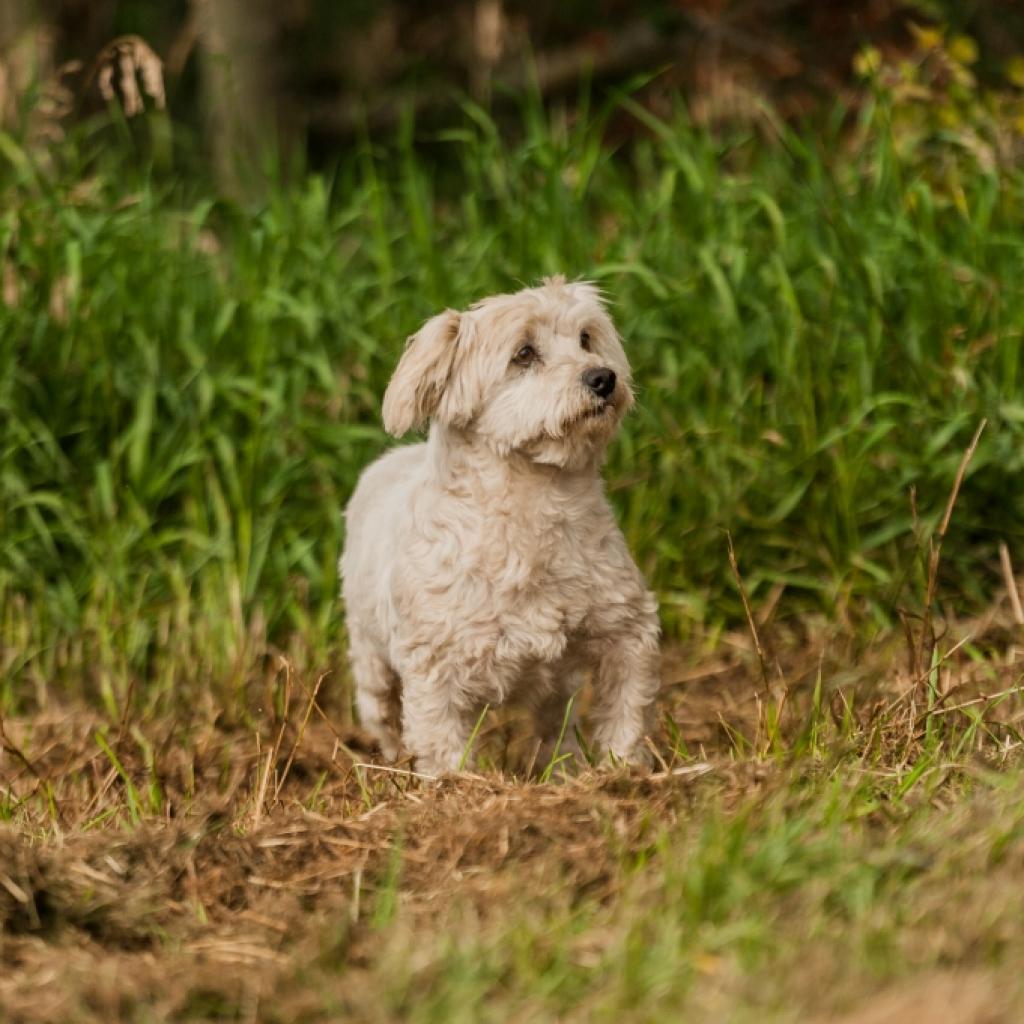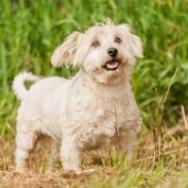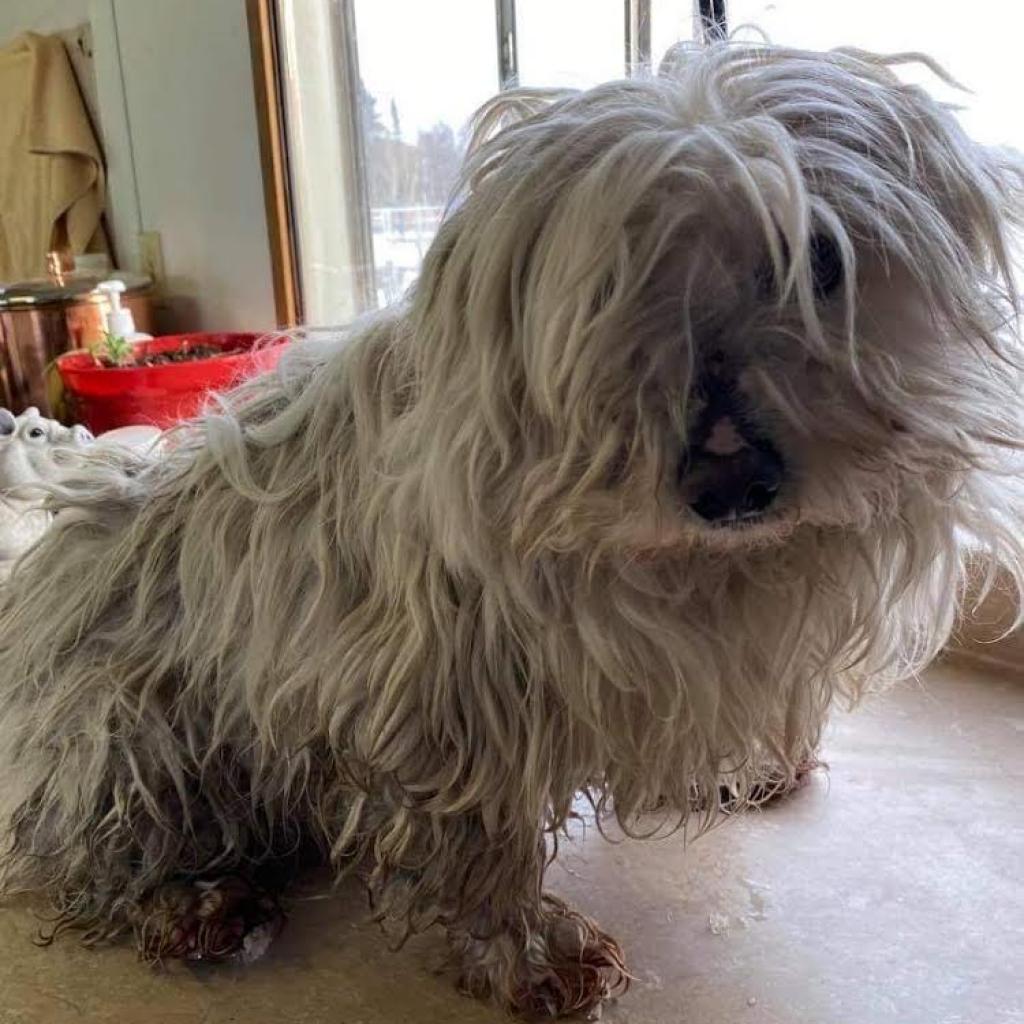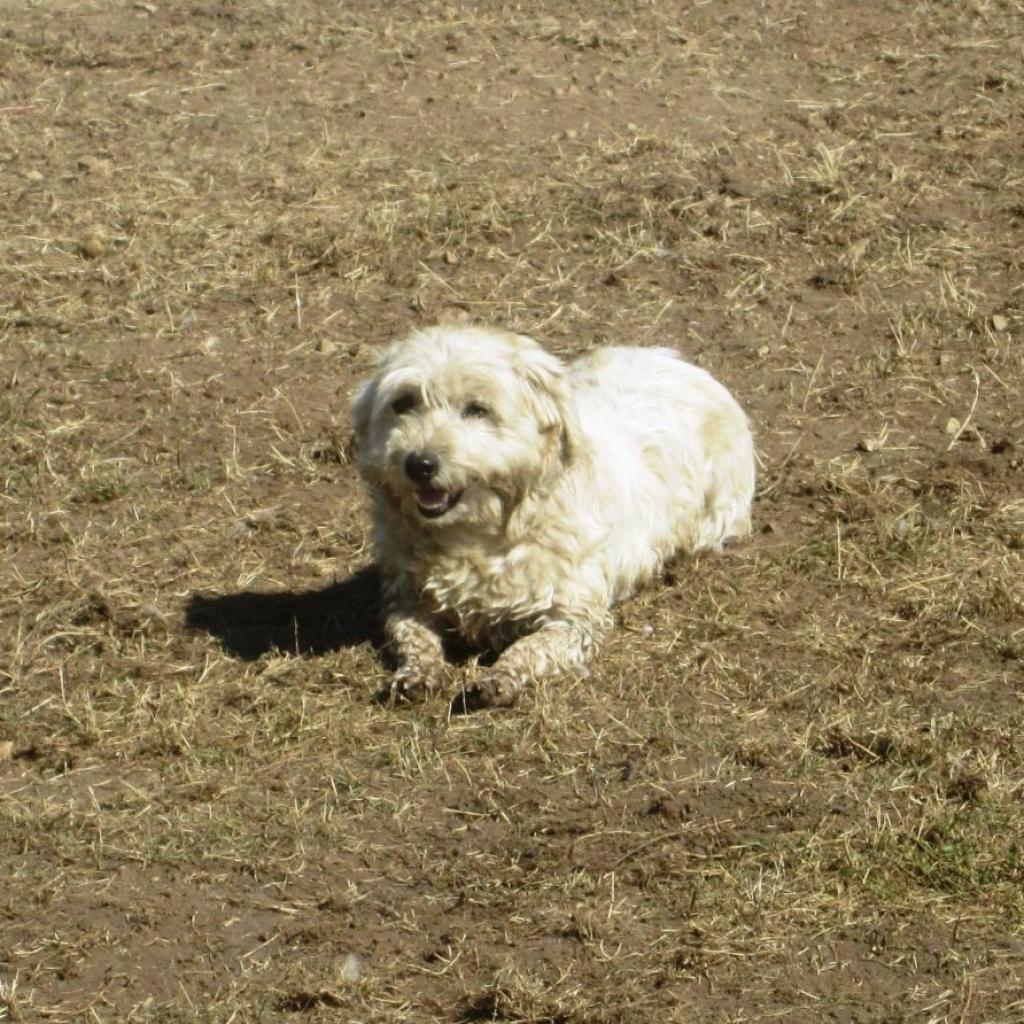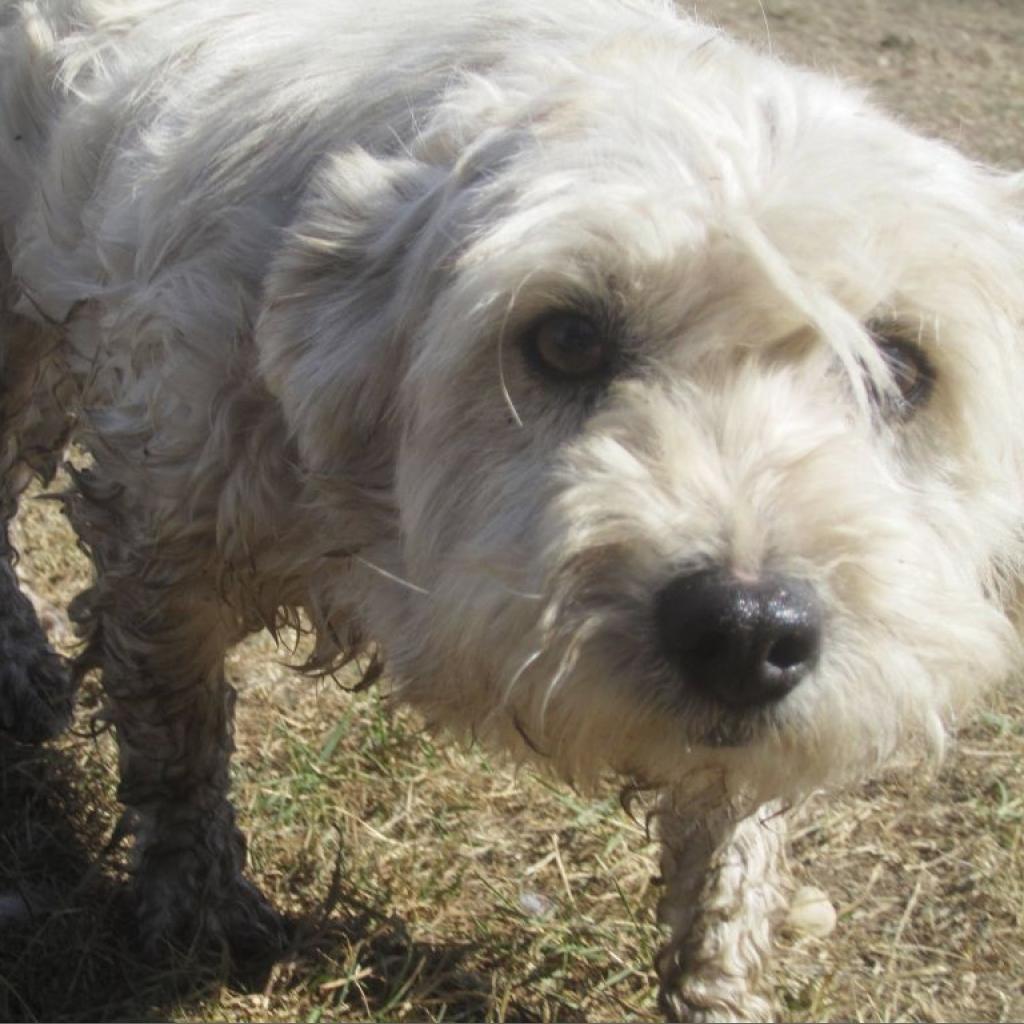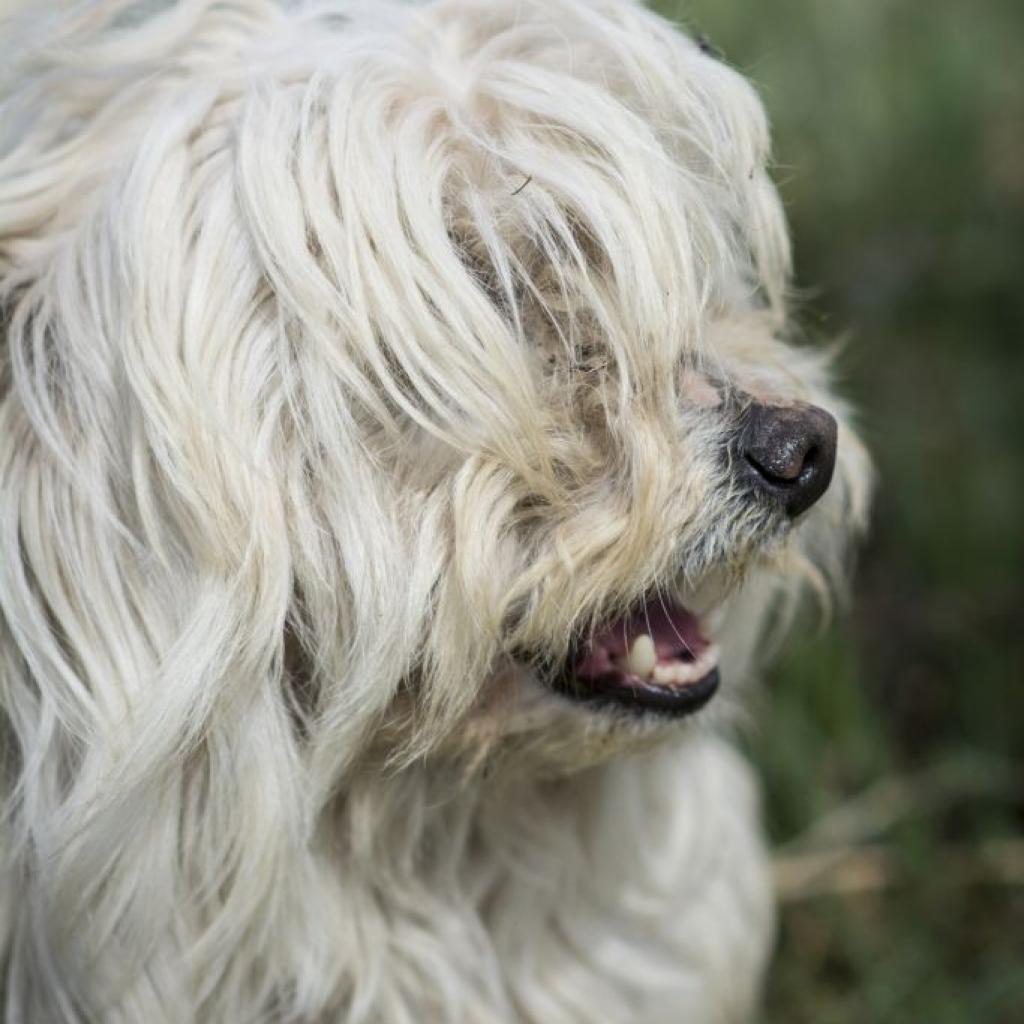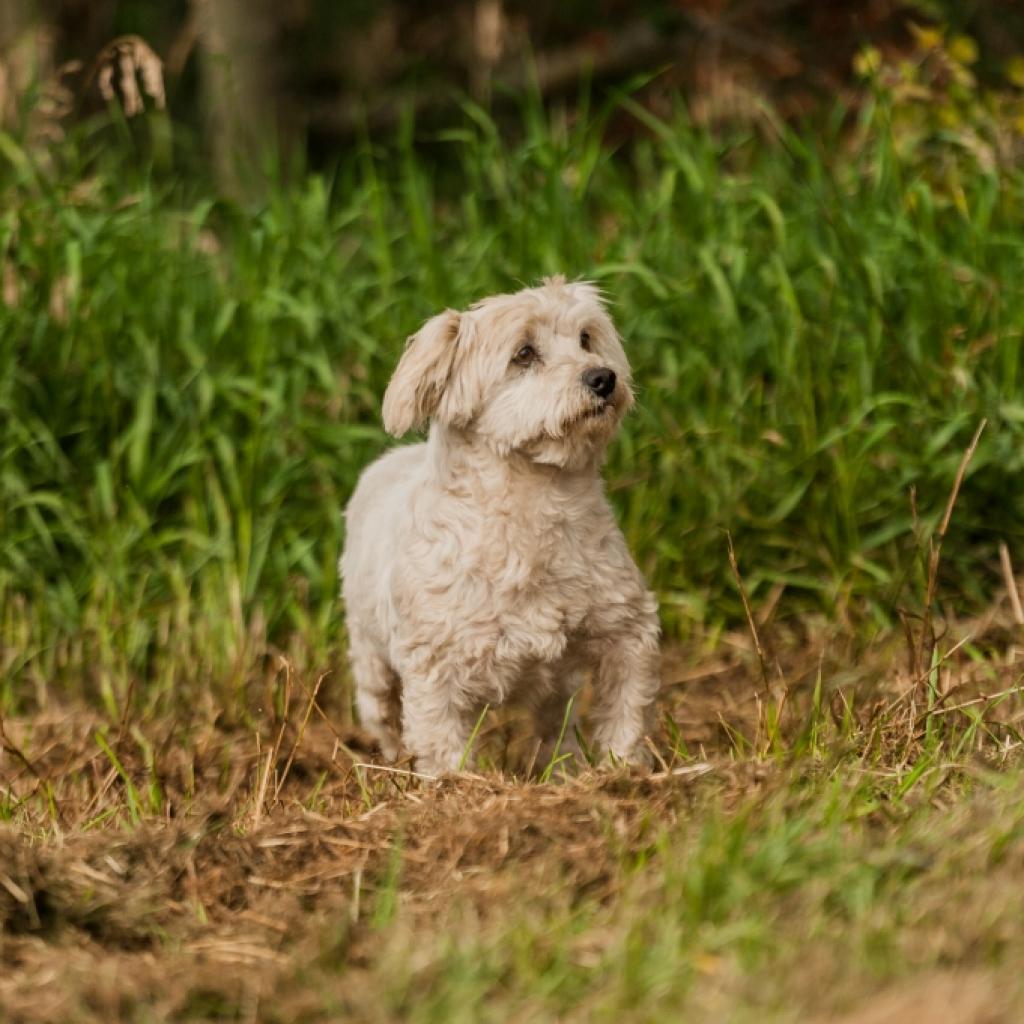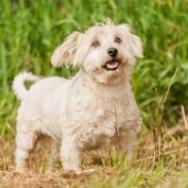 Every one is going to see my cute face and be like, "what? He is adorable! How can he be bad, or hard to adopt out?" I'm Homer. Try me. I will surprise the best of dog trainers and behaviorists alike. I was originally found running at large in a community past High Level, which is about ten hours north of here. The kind lady who spotted me tried for nine months to catch me. After she almost gave up, I happened to wander into a live trap. I went immediately to the vet and had to be sedated by force to shave what was likely two years worth of Maltese/Poodle/Terrier mix hair. Imagine folks, you could tap on my hair like a coffee table. Anyway, SCARS agreed to take me thinking much the same thing: how could such a cute, adorable, house-dog-sized guy be any trouble? If SCARS has anything, it's patience, and I tried it! I went to one of their Sanctuary Animal facilities and I couldn't be handled without biting. I destroyed everything, and I was an extreme flight risk and seasoned escape artist. I was much like a rabid squirrel-bunny with know-how. After many deliberate attempts to contain me on their part, I still escaped. My foster mom watched in horror as I ran! She envisioned me running away, but what I did was run in circles, and tease all the other dogs. Then I peed on everything. I couldn't be caught, but I would never leave the yard. I couldn't be contained, either. I was loose on a farm, but didn't leave. Given the number of things I chewed and destroyed over the next few days while on the loose, my foster mom started to almost wish I had ran away, but I stayed. While every other dog had to be leash-walked for fear they would eat me, I stayed. Finally, one day I walked into a kennel and the Sanctuary Animal foster mom jumped at the gate and yelled, "HAHA, I caught you!!" What she soon came to realize, though was that I had already decided that this place was home. From then on, I went in and out of the kennel freely, even coming when called. I still shred everything in sight (blankets, toys, shovels, can openers, the 2006 financials, a bag of insulation, slippers, gloves, sweat shirts, bike seats-you get the idea). I mentioned that SCARS has patience right?? I have come to tolerate some handling. I don't like it, but I tolerate it. I listen great, and I eat everything I can fit in my mouth, even stuff that should be a physical impossibility to fit into my mouth. I am great with other dogs, and I like cats. I have separation anxiety, and a dreadful fear of people, and I am a bit of a dirt bag. If I CAN roll in mud, poop, mud, rotting anything, garbage, poop, slew hole, and mud, I WILL, and I LOVE doing it. As a matter of fact if I am not a dingy shade of grey/brown/green, I'm not happy. It takes me hours to get that sickly fresh-groomed smell off me.
Sponsored

Animal Type(s):
Dog
Gender:
Male
Color:
White/None
Approx. date of birth:
October 18, 2009
Breed:
Maltese
Weight:
15 lbs
Intake date:
October 18, 2015
House trained:
What's a sanctuary animal? Sanctuary animals are permanent wards of SCARS due to medical conditions or behavioral issues and we are not likely to ever find an adoptive family. SCARS is committed to giving these animals a home and the love, care and attention they deserve! We house them at our two main intake facilities. We look to businesses to sponsor Sanctuary Animals to help us offset the cost of housing them.
Click here learn more about our Sanctuary Animals
Please note: If other cats/dogs in your home are not spayed/neutered, we may deny your application. SCARS exists due to lack of spaying/neutering and it is our goal to end this cycle. If there is a documented medical reason for your animal to not be spayed/neutered, we will work with you.